Our American guest Bryan Green shares his experience of his private tour of Santiago and Torres del Paine National Park. He described it as a Chilean adventure!
At Punta Arenas, we were greeted by our guide, Daniella. She spoke very good English and gave us a wonderful tour of the penguins at Otway Sound. The penguins are so cute! It was very educational.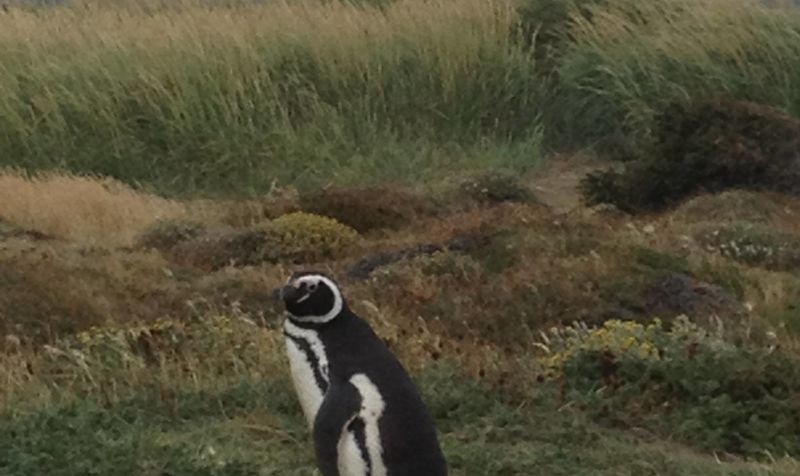 Our driver, Jamie, dropped us off, and helped us check into our hotel, the Cabo Del Hornos. Daniella was instrumental, along with our tour coordinator, Antonella Fillipetti, in getting our luggage delivered directly to our hotel.
The next morning, we were picked up by our driver, Robert Villegas, for what was a very beautiful drive. The countryside is gorgeous Sometimes, we didn't see any cars for miles!
We then checked into the Cabanas del Paine resort. The location was great, just outside the Torres del Paine National Park with beautiful views of the Serrano river along with the mountains. The next day Juan Pablo picked us up on time and took us out for a full day tour of the Torres Del Paine – what a beautiful park it is! Along the way, we saw Guanacos, a Yandu, Pink Flamingos, a condor, an eagle in flight, a red fox, along with other different kinds of birds. Juan Pablo is very knowledgeable about the park and made it an unforgettable day! Near the end of our day, we got to see Lago Grey Glacier.
We got caught in a rain and hail storm, followed by seeing an amazing full rainbow. We must have taken hundreds of pictures that day!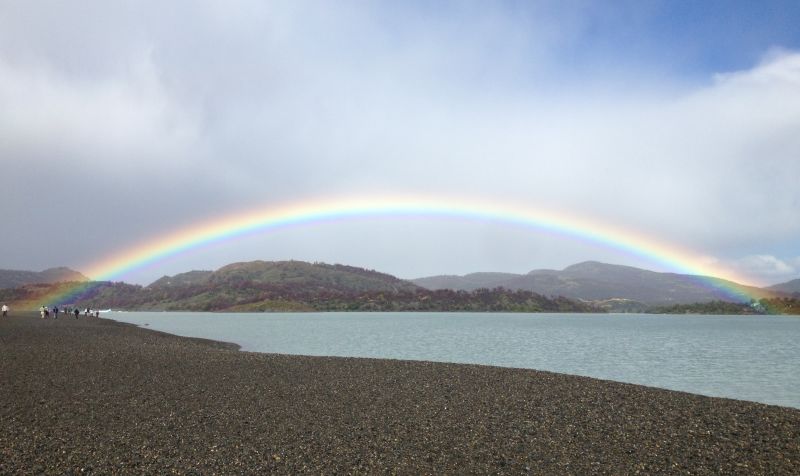 Our next day, we went on a boat ride to see four different glaciers: Geike, Serrano, Balmaceda, and Tyndall Glacier. It was a cold (more rain, snow and hail) but breathtaking day! Along the way, we stopped for coffee and snacks in the morning, along with lunch after seeing all the glaciers. Again, it was an amazing day!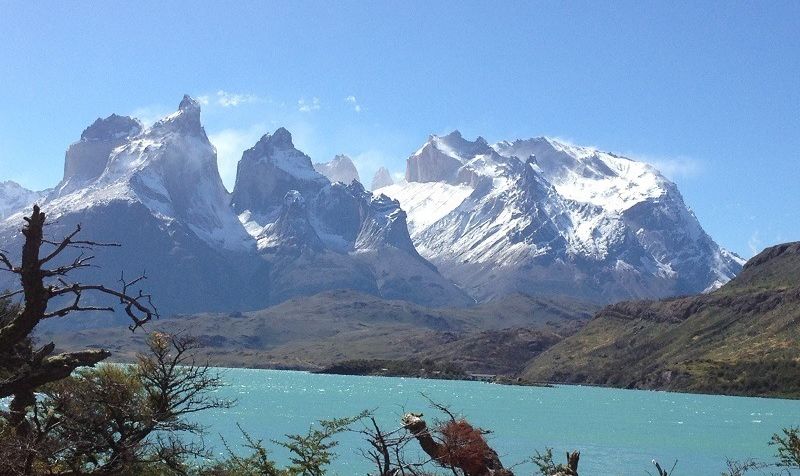 Next morning, we were picked up by Sebastian for our flight to Santiago, Chile. Sebastian was on time, and quickly fixed our flat tire, along with another car who had two flat tires. Luckily, we made it to the airport about an hour for our flight to Santiago. Our driver, Erica, along with our guide, Elena were there to pick us up after our flight from Punta Arenas. They dropped us off, and we checked into our hotel, the Hotel Orly. It was a very quaint hotel. We loved it! The breakfast in the morning was perfect!
The next morning, our guide, Elena and our courteous driver, Rudolfo, picked us up for our tour of Santiago, then off to the Almarriva winery. Elena was great! We fully enjoyed our city tour of Santiago. Our wine tour was amazing! It was the best red wine that we have ever tasted!
Next morning, Elena took us to the airport for our flight to Villarica. We had an amazing time there. We loved the city of Pucon for shopping and dining. We toured the Villarica volcano, and I went fly fishing on the Rio Liucura. On one of our last days, we had another tour that was organized through Enchanting Travels: a trekking tour of the Huerquehue National Park. Our guide, Melissa, was amazing! She was so knowledgeable and a very sweet, yet professional girl. We had such a fun time with her.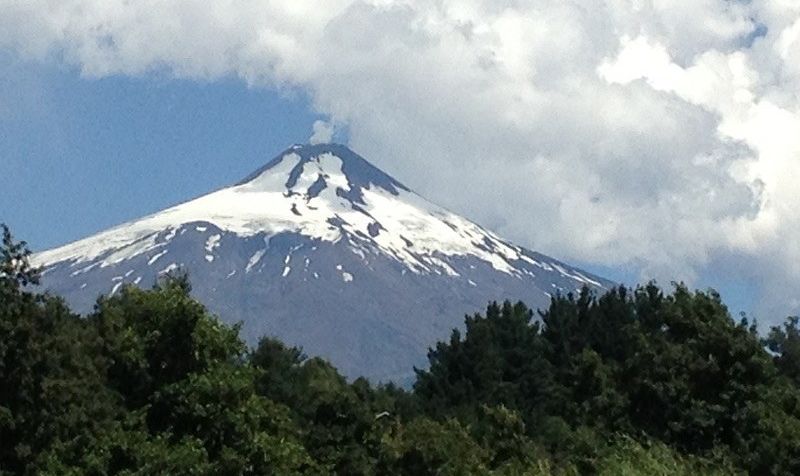 I have to say, that if anyone is ever considering using Enchanting Travels for their next vacation to Chile, then I strongly suggest that you use them. They are very professional, courteous, and extremely helpful. We had some minor glitches along the way, but they always took care of things in a timely and professional manner.
My wife, Adele and I would like to personally thank Enchanting Travels for making our vacation one of our best ever! Special thanks to Derek Call for setting up our trip and for Antonella Fillipetti for her coordination of our travels. You all did an awesome job. Take care and God Bless all of you!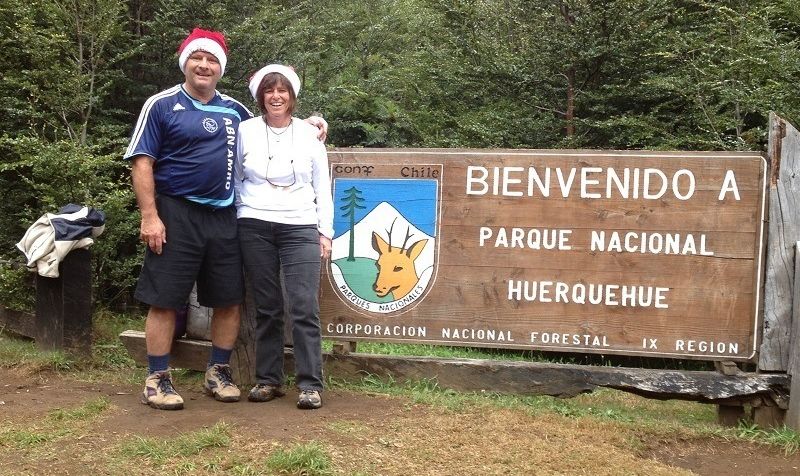 Bryan L. Green
Plan your own luxury Chile tours with Enchanting Travels.