In March 2016, Chris and Deb embarked on a dream private India tour, heading through North India and Kerala. From visiting the magnificent Taj Mahal to resting by the tranquil backwaters of Alleppey, they managed to tick a plethora of must-sees' off their bucket list!
1. The majestic elephant at Hindu celebrations in Cochin – a spine tingling moment to be up so close.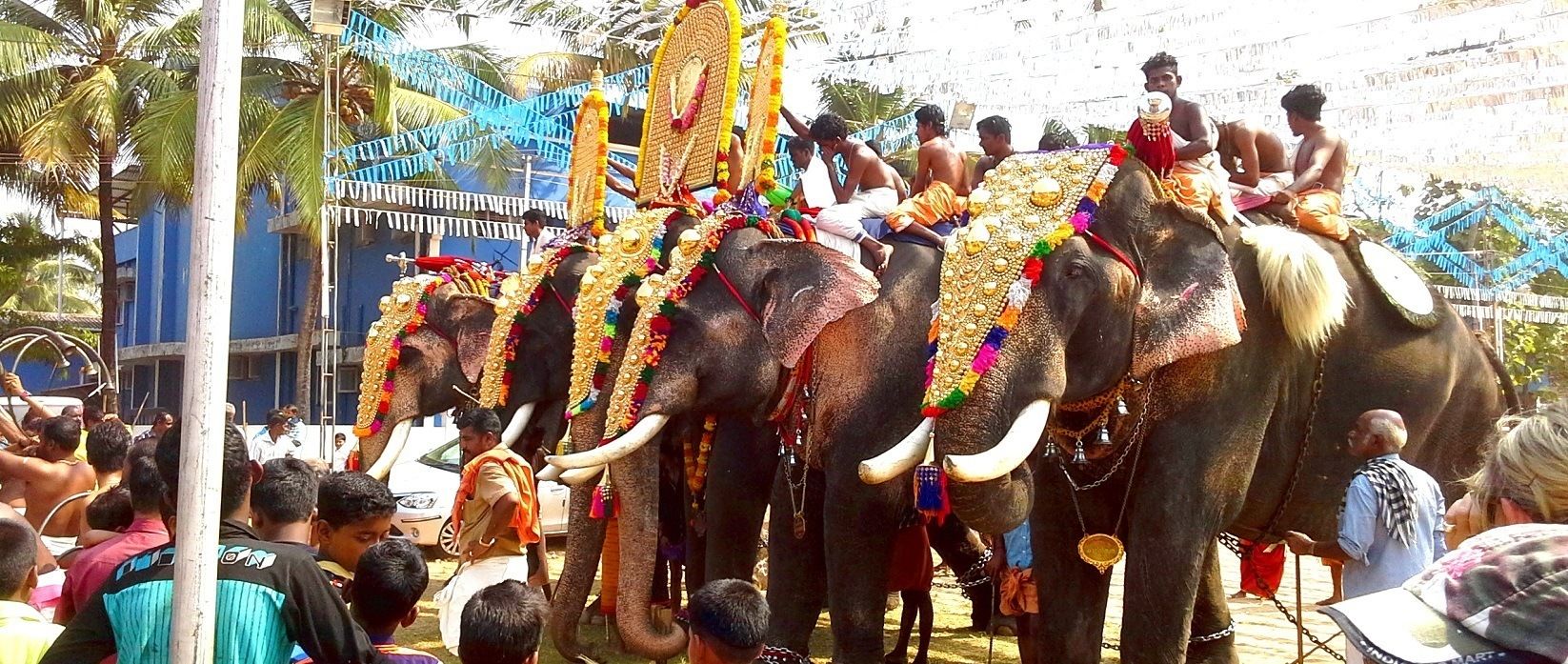 The Elephant Festival of Cochin is celebrated in March every year. Richly decorated elephants set forth from various temples and walk the streets of Cochin, accompanied by indigenous music and much fanfare. Culminating in a dazzling display of fireworks, this is definitely one of the best-loved festivals of Kerala!
More than 200 artists from various musical disciplines, and about 30 elephants contribute to the spectacle.
N.B. The temple elephants health and happiness are monitored regularly by a special committee of veterinary doctors who operate under strict guidelines laid down by the Kerala High Court.
2. Music and movement at Hindu celebrations in Cochin – the beats resonated in our bodies and left us with smiles on our faces!
3. Sunrise in the Holy City of Varanasi – this is a must do when you visit India. This moment in time will stay with me forever. A truly special place.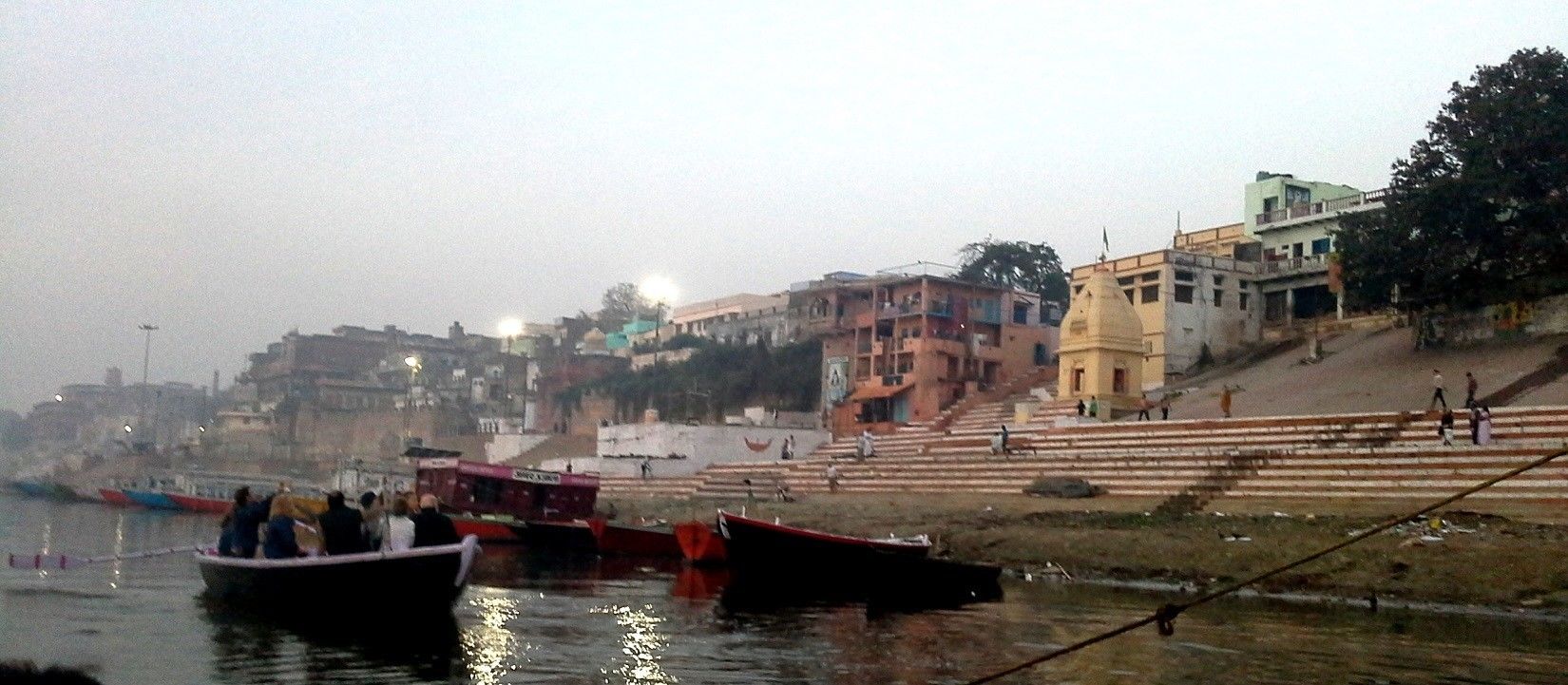 Varanasi lies on the banks of the holy River Ganges and is the oldest continuously inhabited settlement in the Indian subcontinent. It is also one of the holiest sites for Hindus and a famous pilgrimage destination. Every year many Hindus come to Varanasi to die. Religious rituals are observed everyday at the city's ghats (steps leading to the river), where ritual purification and ceremonies are performed.
Hindus believe that being cremated at the city's Mani Karnika Ghat will immediately liberate them from the cycle of birth and death.
4. The Taj Mahal – sharing the seat where Princess Diana sat years before, during our India tour.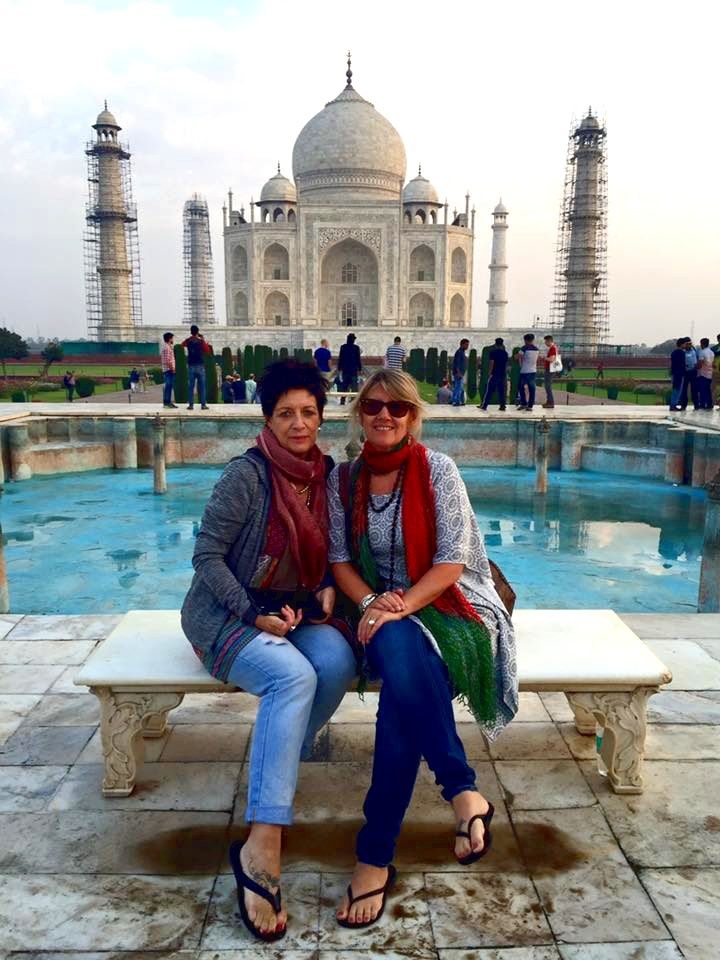 Undoubtedly the jewel in the crown of India's incredible architectural monuments and heritage buildings, the Taj Mahal draws in hundreds of thousands of visitors every year.
In February 1992, during her visit to India, Diana, Princess of Wales, was photographed in front of this monumental feat of architecture. The bench, known as 'Lady Di's Chair', has received much attention since then. More recently, the Duke and Duchess of Cambridge were photographed at the same spot during their India tour in April 2016.
5. Ancient Hindu and Jain temples – a UNESCO World Heritage site in the lovely town of Khajuraho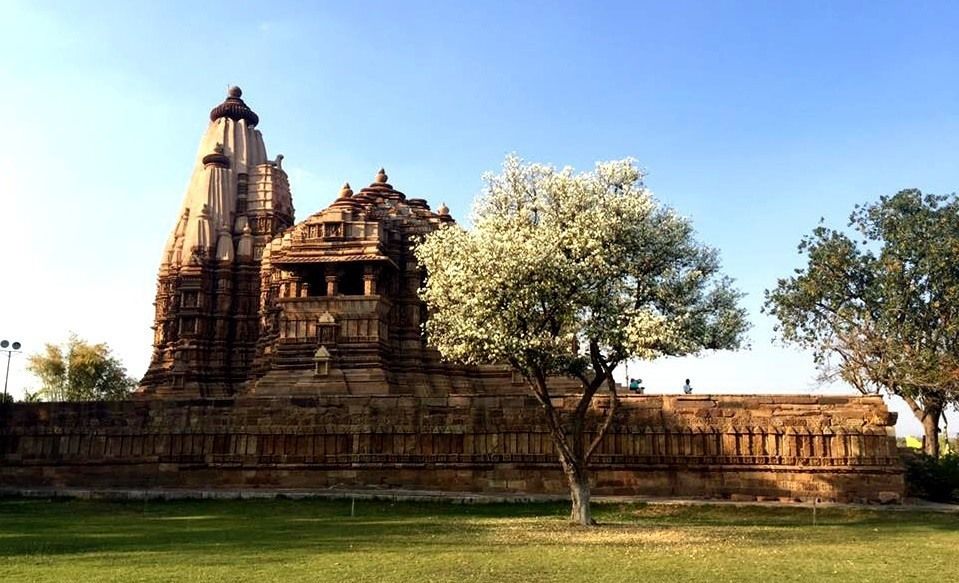 The Khajuraho group of monuments have attracted much attention due to their Kamasutra-style erotic carvings. The temples themselves however, are about much more than the carvings and offer some of the finest examples of religious art in the world! The temples were deemed a UNESCO World Heritage site in 1986.
There are 20 surviving temples in the complex, which once boasted 85 structures.
6. Taking a well-earned rest from cleaning – Jodhpur, Mehrangarh Fort.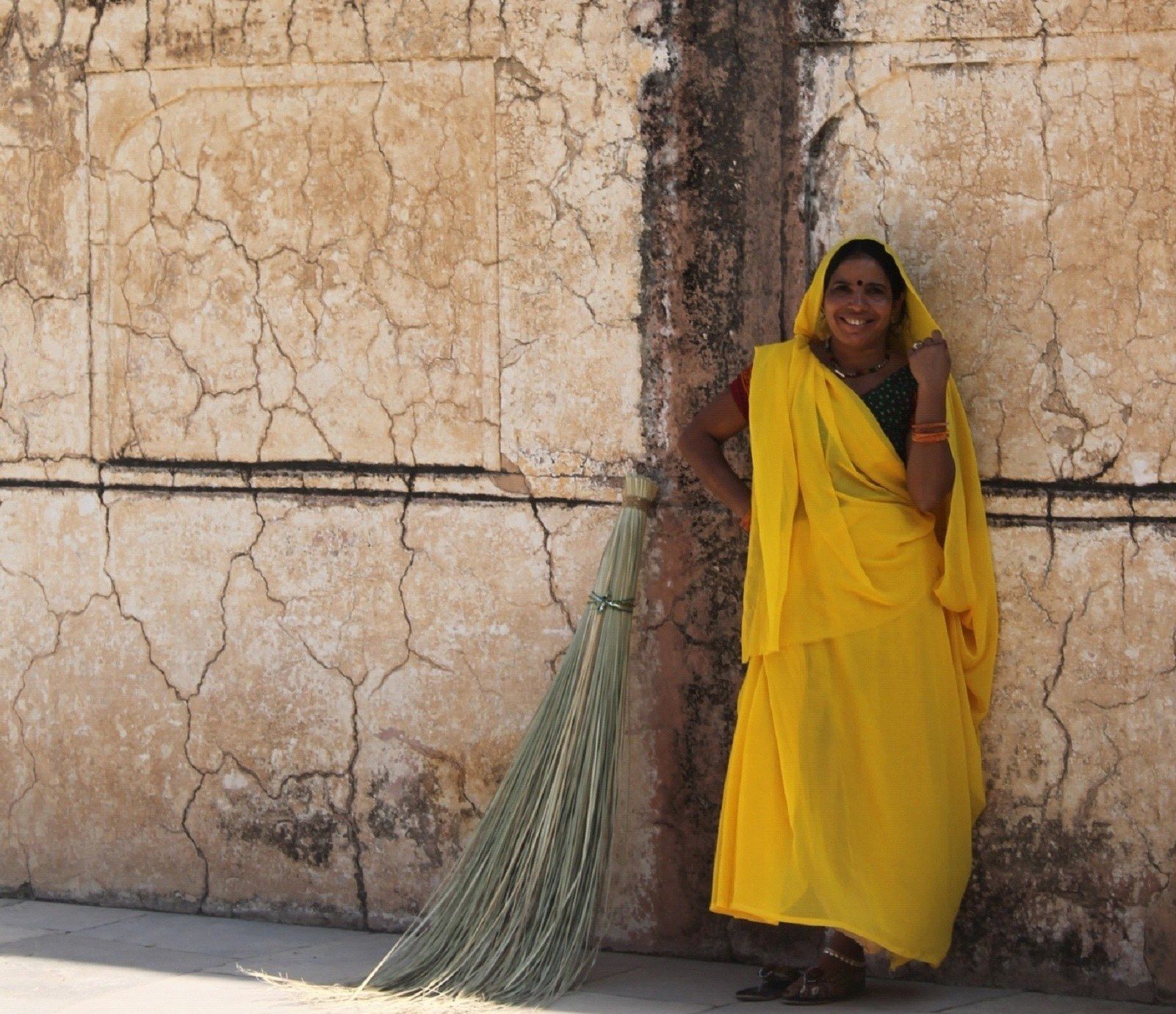 Set on a high cliff, the imposing Mehrangarh Fort towers over the blue city of Jodhpur at a height of 410 feet!
One of the largest in Rajasthan, Mehrangarh Fort is shrouded in myth and legend. Vast courtyards, beautiful carvings and a well-stocked museum ensure the fort's position on the must-see list. There are also several staff members on hand to ensure that your experience is clean and hygienic!
7. Kicking back! Time for relaxation on a houseboat on the backwaters of Alleppey – Kerala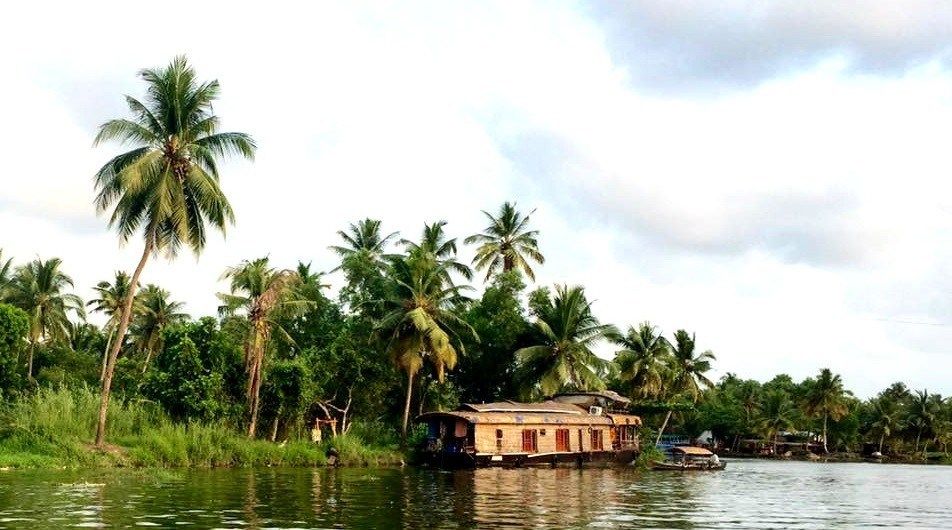 Kerala's tranquil backwaters have never looked better than from a houseboat. The vast network of tranquil waterways and the great Lake Vembanad are easily able to support thousands of houseboats. No wonder Alleppey is the designated 'Venice of the East'!
8. Beautiful Udaipur – Our gorgeous Udai Kothi hotel, pure joy to return to after a busy day sight-seeing.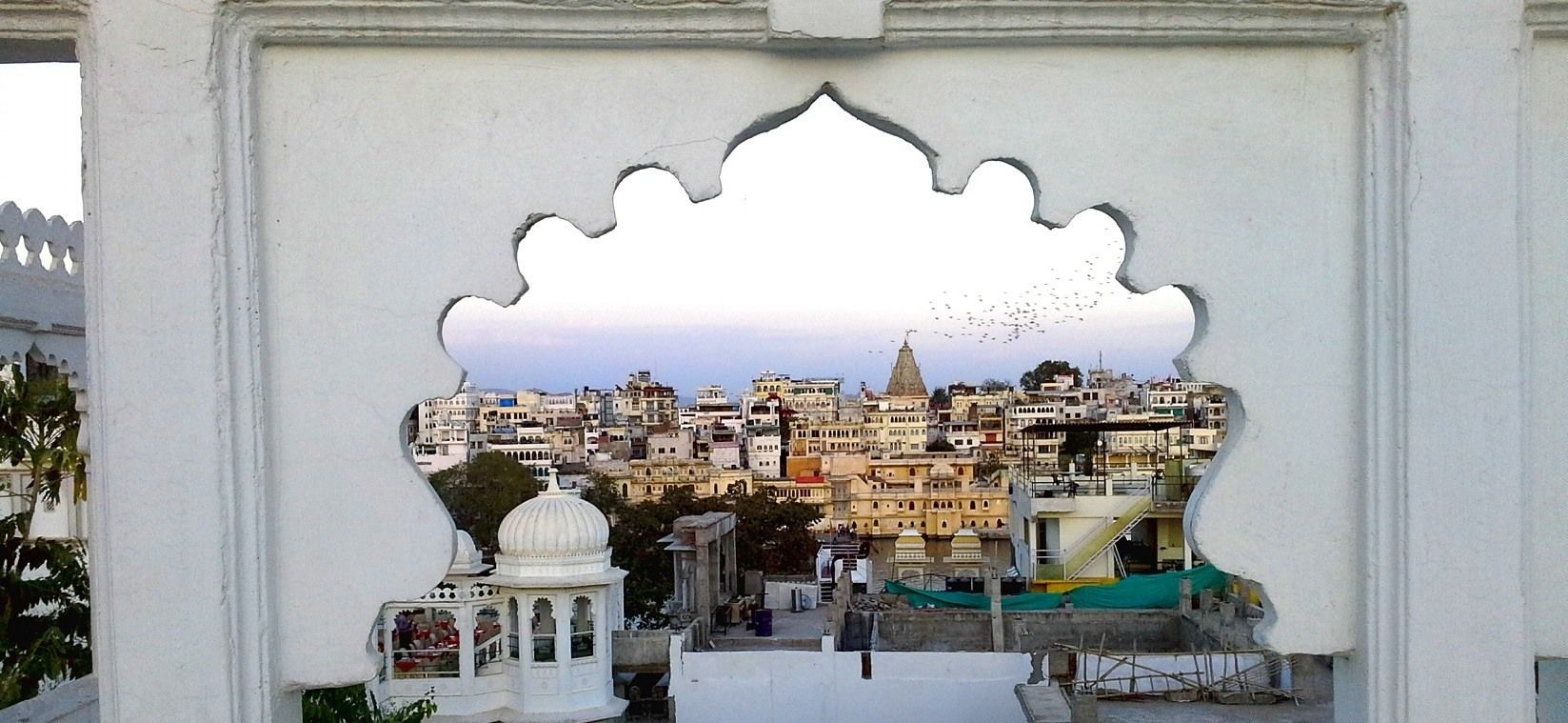 Lovingly called the City of Lakes, charming Udaipur boasts deliciously clean air and zero traffic congestion! A bevy of palace and havelis (traditional buildings) line the colorful streets within the city.
Tranquil Lake Pichola, ringed by the Aravalli Mountains and proudly situated in the city center, offers a truly romantic setting, for lovers of all ages.
Like Chris & Deb, you can discover the festivals, forts and culture of India on your own epic Enchanting Travels private India tour!