When Don and Sue Larramendy heard about a town called 'Larramendy' in South America, they knew that they'd have to visit it during their trip to Argentina! In May 2015, after much planning and exploration on their Enchanting Travels trip, they finally put their adventure travel plan into action. 'Larramendy' may have been difficult to find, but it was certainly a journey to remember! This is their story.
From the moment we were met at the airport by Anna (at 3 a.m. due to horrendous flight delays), to being escorted through the airport to make sure our departure from Lima was smooth, our guides and drivers were friendly, knowledgeable and added wonderful insights to our trip.
Our adventure with Nicole and Angel to find Larramendy, far distant in the Buenos Aires Province was the highlight of our trip.
Nicole had researched our namesake ghost town and they were relentless in finding this hidden treasure for us.
We began our travels through farmland and rice paddies. Nicole and Angel knew that Larramendy was near the town of Pehuajo, which was made famous by Manuelita the Turtle.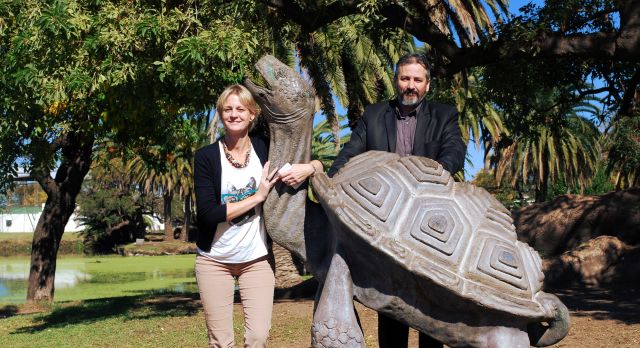 When we stopped there for empanadas at the La Bruja, we found that the waitress had been to Larramendy once and knew it was "over there." Not too helpful!
Nicole had a mile marker, which turned out to have the number transposed. We headed off toward Bellocq, down several dirt roads and finally, we found a truck driver who told us there was no 'Larramendy' in the direction we were heading.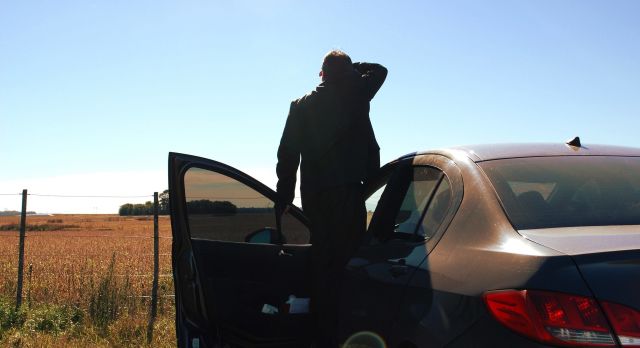 As we were backtracking, we had to stop for gas and Nicole went inside the station to inquire while Angel questioned other drivers in the gas station.
Eventually, one elderly gentleman told us to head west.
"The road bends to the right and then to the left," he said. "In the middle of the turns, there is a dirt road. Turn right and you will find Larramendy".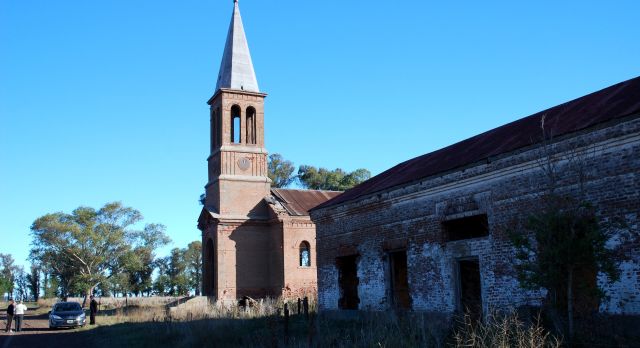 Unbelievably, he was right and we found the lost ghost town of Larramendy! In the town, there is still a large church inhabited by birds and mice, a convent or school, and the old train station. The church has a small shrine covered in plastic flowers, an idol of the Virgin Mary, and some graffiti.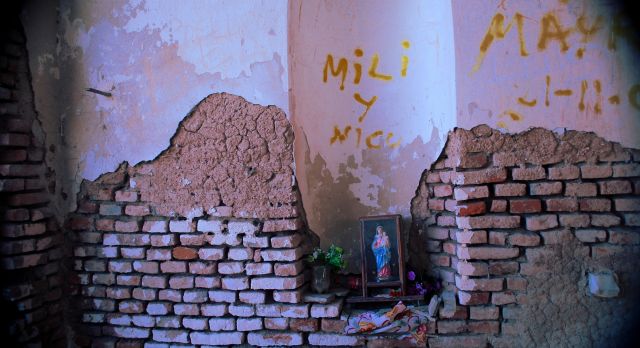 The train station and sign we were seeking is now in the middle of someone's cow pasture. Once we climbed over and under the fence, we were able to get to the sign and even see the old train tracks.
Marie Larramendy Bellocq had the town built, brought over some monks from Spain, and for some years after 1915, the town had existed but never thrived. The monks left before 1920 but the town was a jewel to us.
As we stood there, we were able to imagine what it might have been like in 1912, right down to an Avenida San Martin!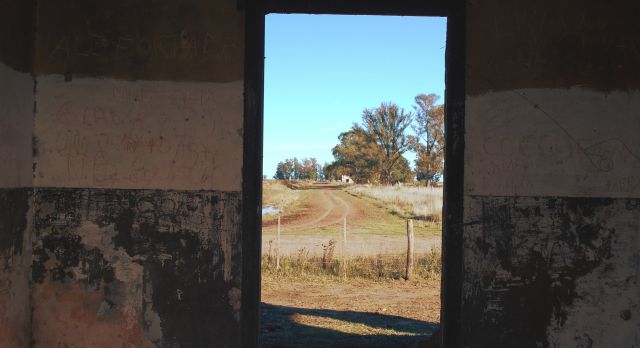 Exhausted but satisfied after an 11-hour adventure, we finally returned to Buenos Aires with great memories.
Our trip to Bariloche was disrupted by a volcanic eruption, but thanks to Christian, flights, hotels and tours were changed seamlessly and without any stress to us! Amazing! New tickets arrived at our hotels and an additional culinary tour was added to our itinerary in Lima. I was so grateful that I wasn't acting as our trip planner as I usually do.
I would like to commend Nicole, Fabian (in Uruguay), Gustavo (Iguazu), Gino (Mendoza), Alfredo (Lima), and Jacqueline (Machu Picchu). We were informed and entertained throughout the trip and they are fond memories from a wonderful adventure.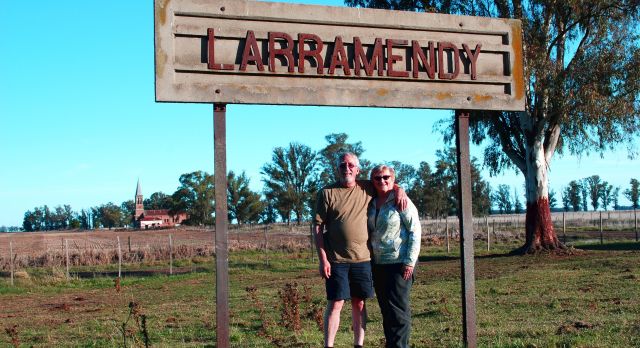 Sue and Don Larramendy, San Francisco, CA
Embark on a private trip to Argentina
Want to plan your own Enchanting adventure? Click here and get started!