Discard the clock. Find your welcoming cocoon in which you can luxuriate comfortably, and embrace a sympathetic preservation of history and a state of timeliness at the most beautiful slow stays handpicked by our experts.
1
Slow Stays: Bahia Bustamente – Patagonia, Argentina
In the remotest part of Patagonia there is a most unusual dramatic destination tucked away: a private family sheep farm sprawled across 210,000 acres.
This thriving seaweed harvesting town, this isolated and secret world hasn't changed in 50 years and has become a natural paradise like no other.
With just 18 guests at any one time, you will be amazed by the vastness of craggy coastline, the Atlantic Ocean, and sky.
The biological diversity of Bahia Bustamente easily challenges that of the Galapagos Islands. Wildlife is within touching distance – from flocks of hot pink flamingos and penguins to rich marine life, rheas and guanacos.
Highlights include visiting a 65 million-year-old petrified forest, and going horse riding or mountain biking across wild fields, deserts, dunes, sandy beaches and canyons. Bliss.
2
Titilaka – Puno, Peru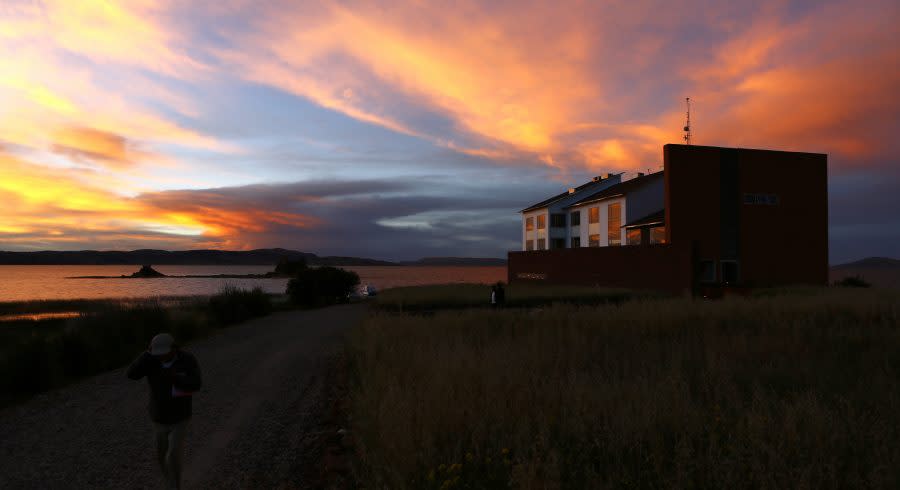 Shrouded in a romantic mysticism, Lake Titicaca exists as a placeholder in time.
The believed birthplace of the sun, the many floating islands hold entire communities made out of golden totora (reeds) by the indigenous Uros people, and groups of weavers and artisans on the island of Taquile.
Stay on the shores of Lake Titicaca at Tititlaka Hotel, a charming place that fuses contemporary luxury style with tradition.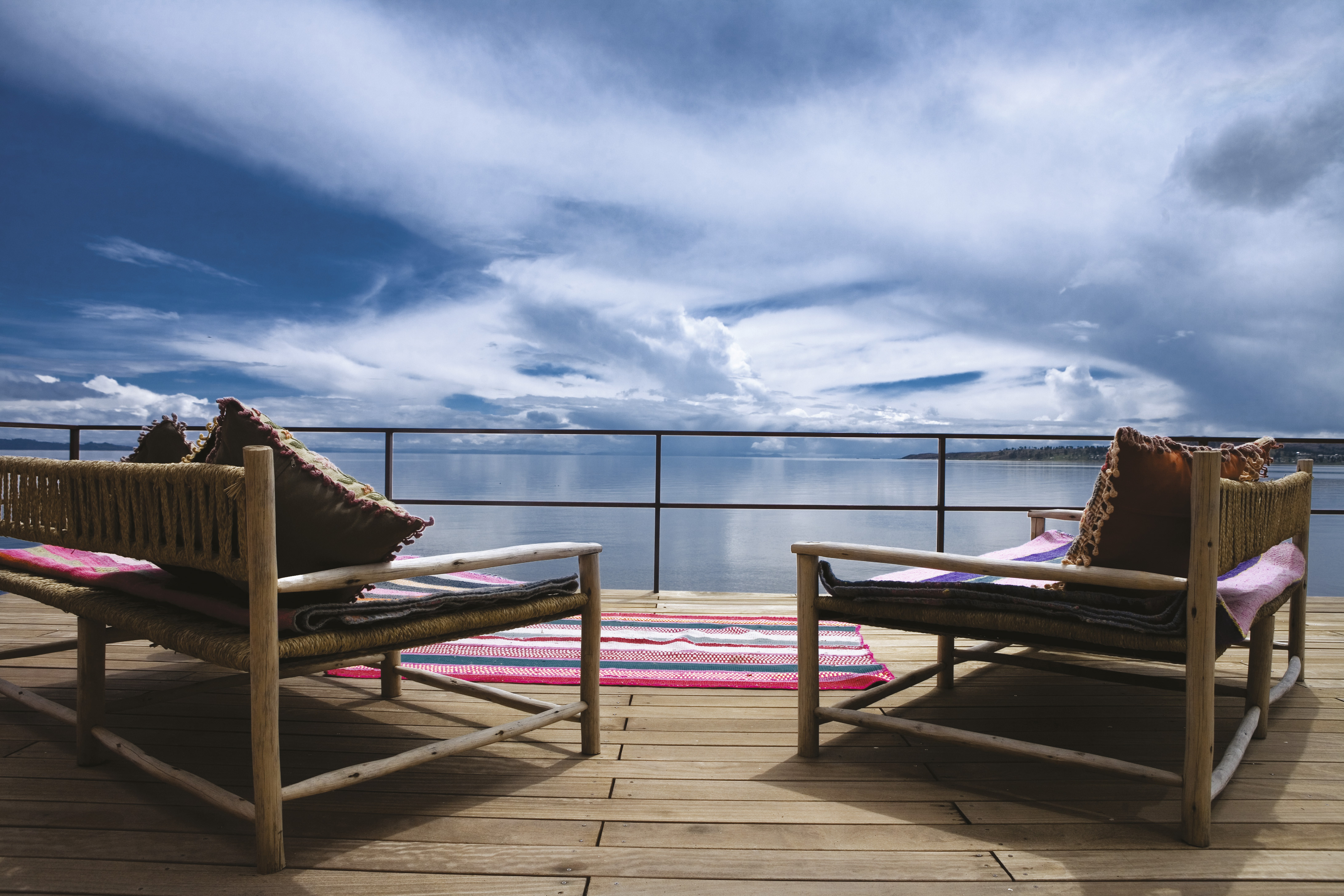 Submerge yourself in this subterranean cosmos with its delightful views of the lake, and venture onto the water with boat and kayaking trips.
3
Malinn Colorado Eco Lodge – Puerto Gadal, Chile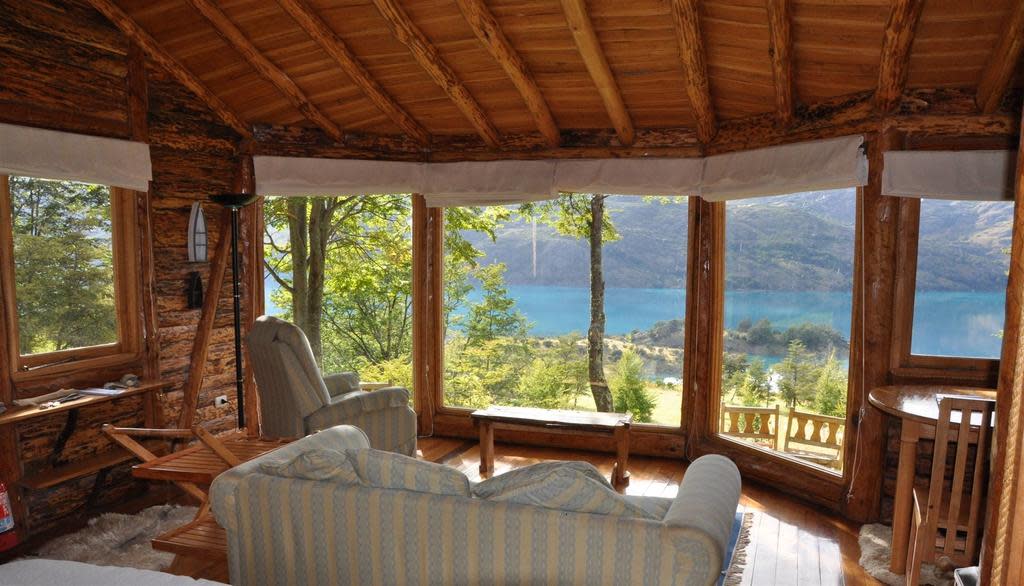 Venture to solitude in the Patagonian wild. Set on the banks of serene General Carrera Lake, Mallin Colorado Eco Lodge is in complete harmony with its breathtaking landscapes.
With its rustic flavour of wooden cabins and rooms, a luxurious element is provided through giving you space and privacy. If you enjoy slow stays, this is the right place for you: There is just a maximum of 32 guests at a time.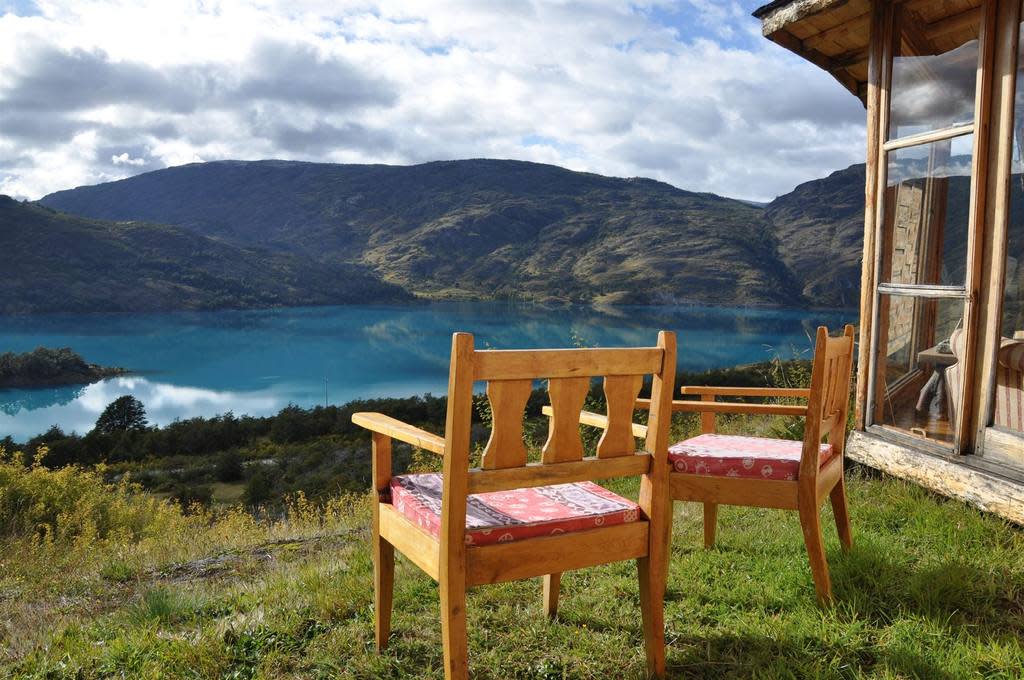 Taste the delicious cuisine made with fresh, local ingredients, embark on adventures by horseback or on foot through hikes in the surrounding forests and mountains.
4
Kanana Camp – Okavango Delta, Bostwana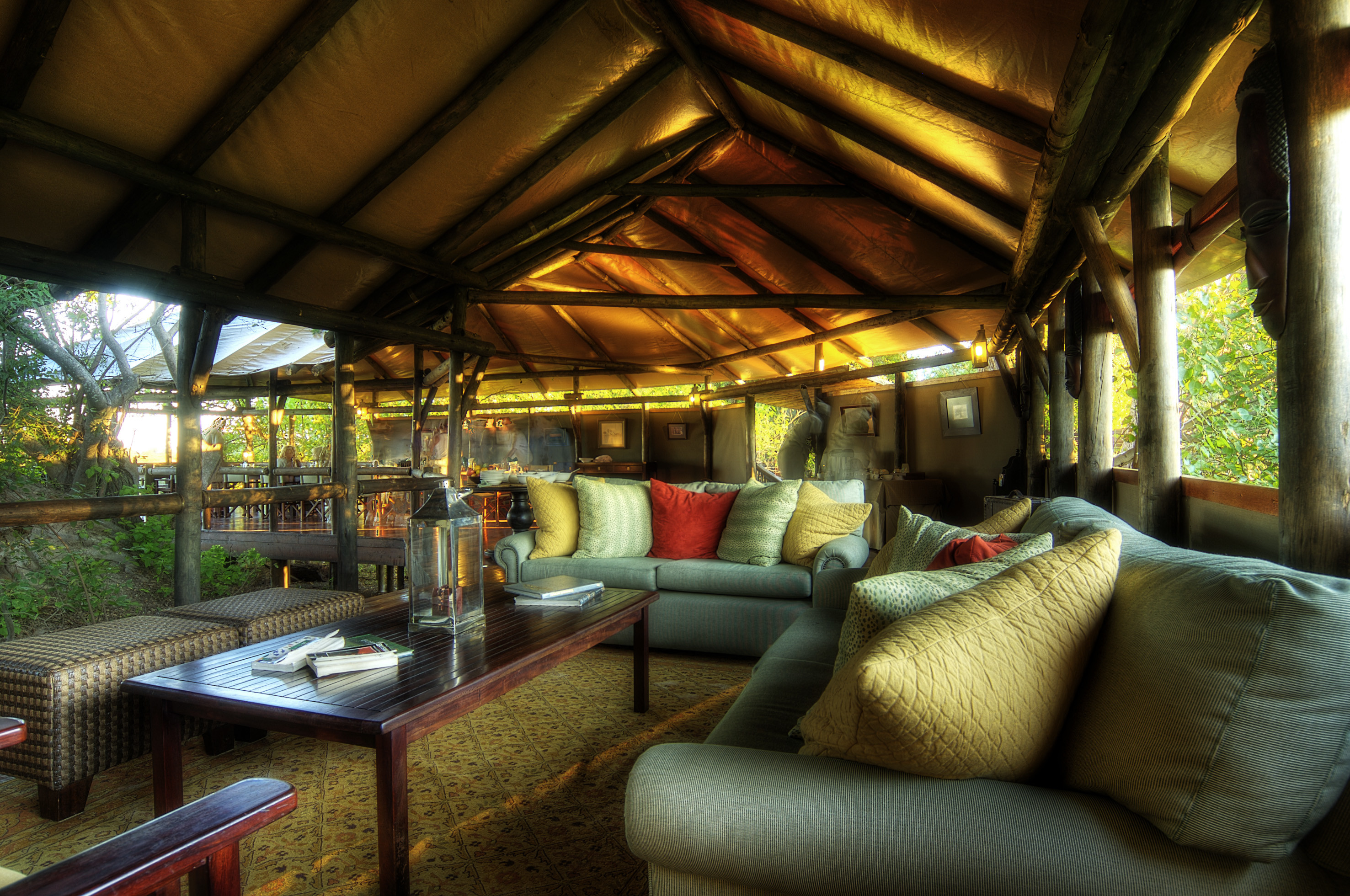 Okavango Delta is a treasure chest with its teeming wildlife across the many swamps, lagoons, islands and meandering waterways.
Experience it in pure African style at Kanana Camp, situated by the Xudum River. Transformed from season to season when the campsite is flooded, there are just eight tents on elevated decks that boast fabulous views.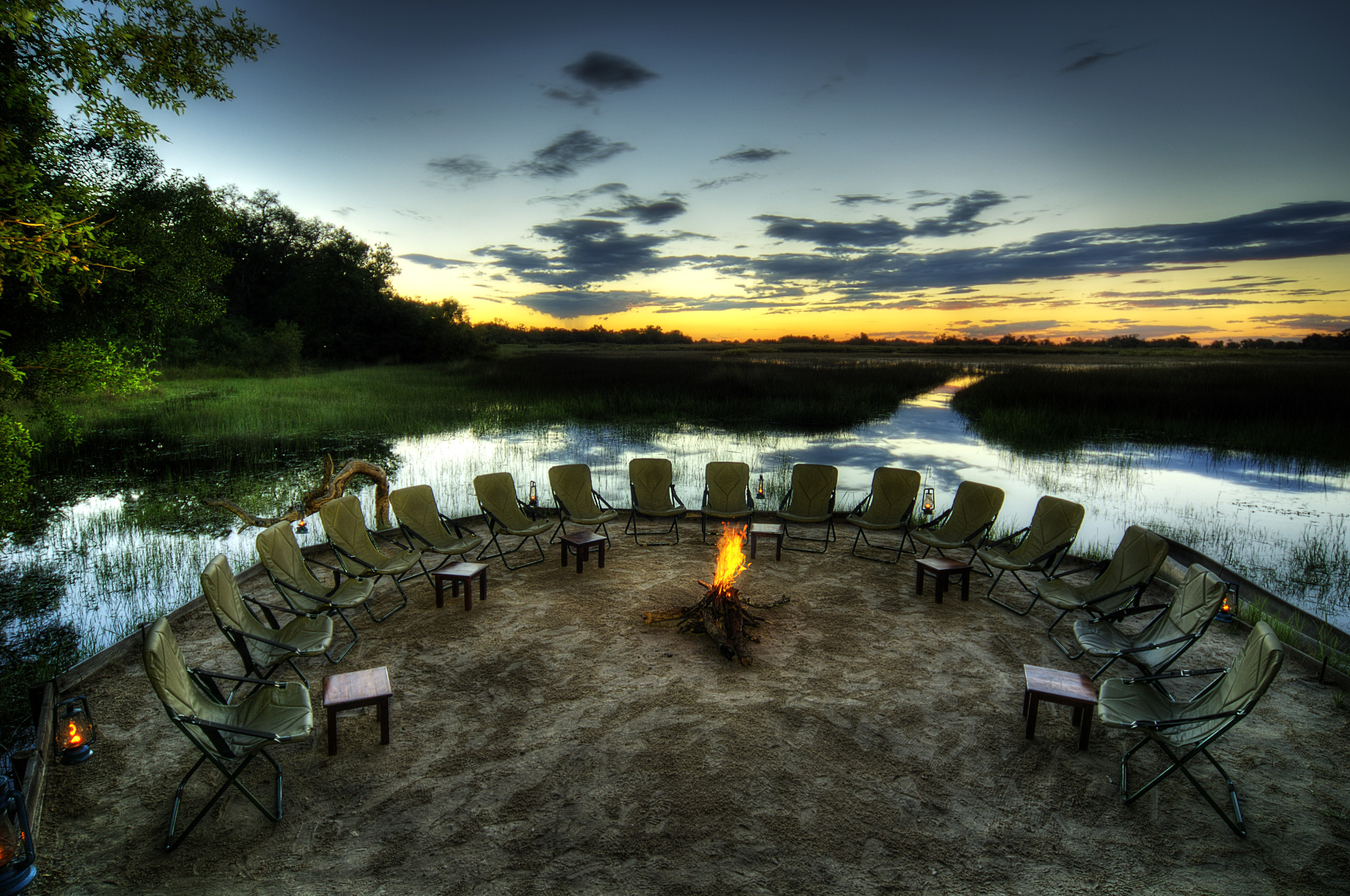 From birdwatching, guided bush walks and open vehicle game drives to adventures by motorboat and mokoros (traditional dugout canoes), there is never a dull moment.
You can even sleep out under the stars for tranquil dreaming!
5
Luwi Bush Camp – South Luangwa, Zambia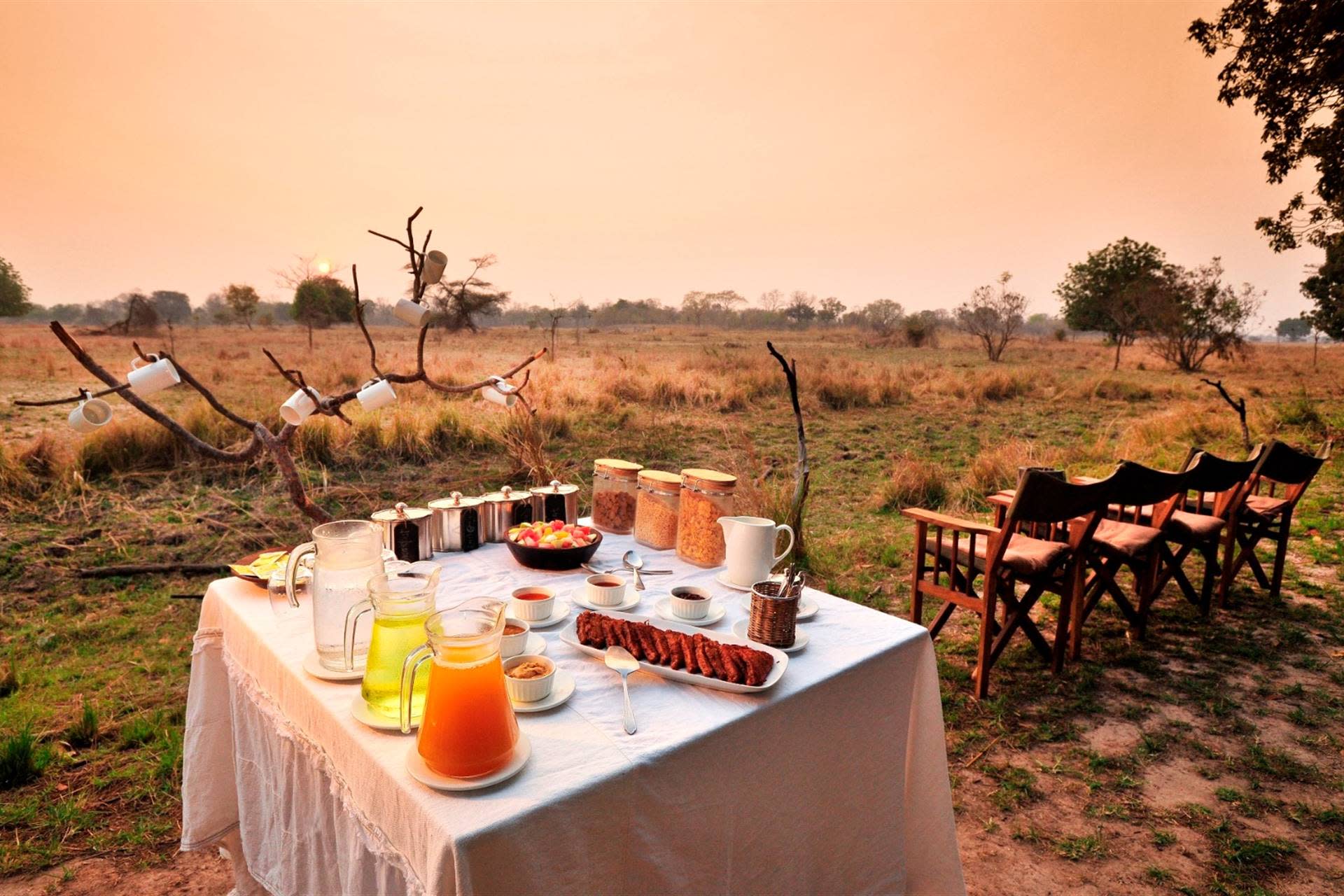 Escaping into the bush is a sure-fire way to disconnect from your daily distractions, and where better than the remote and homegrown wonder of South Luangwa National park.
Luwi Bush Camp is the only camp in this region for many miles, and has just five huts, which are seasonal, allowing for nature to continually regenerate this wilderness.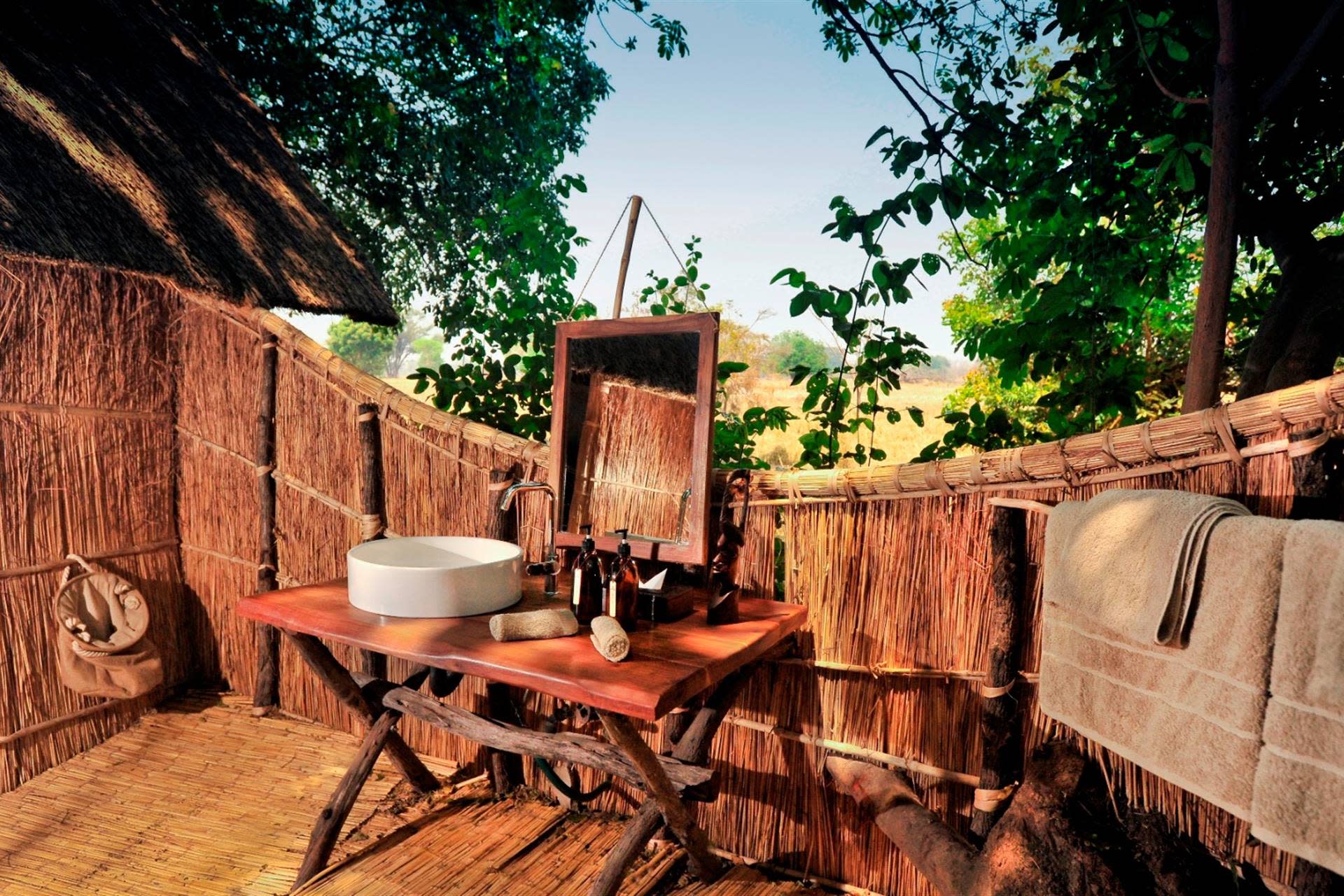 Each of the huts are handcrafted from grass and a polished mud floor so that you feel totally immersed in your surroundings.
With arguably the best walking safaris in the entire continent, the mahogany groves and lagoons provide a real treat for discovering the rich diversity of wildlife.
6
Greystoke Mahale – Mahale, Tanzania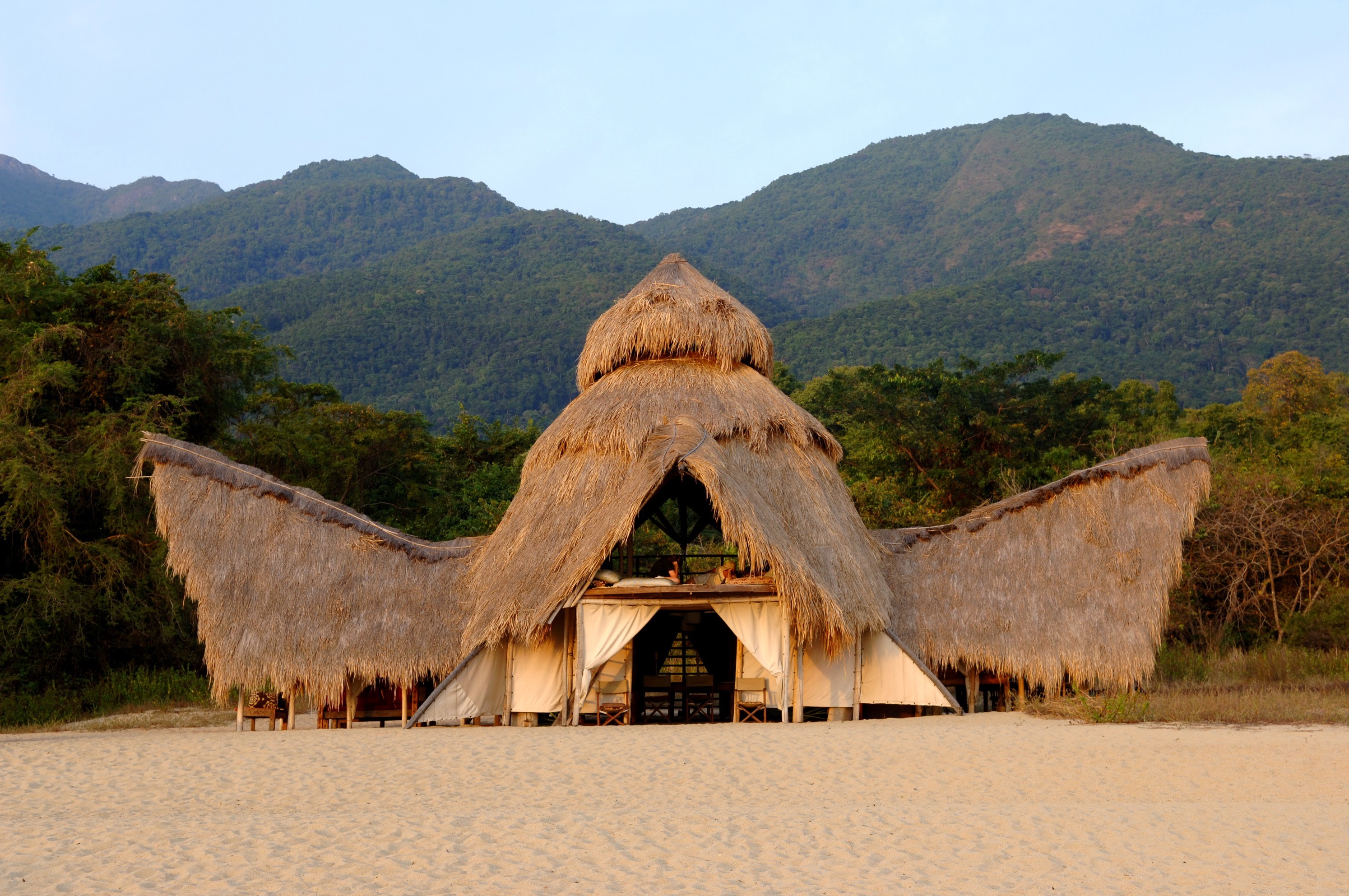 In the near unchartered region of Mahale Mountains National Park sits Greystoke Mahale on a blissful soft sandy beach on the edge of a lake.
Bathe in barefoot paradise as you stay in one of just six open fronted bandas, complete with their own raised relaxation decks and bathrooms. The camp boasts a traditionally-style bar and dining area.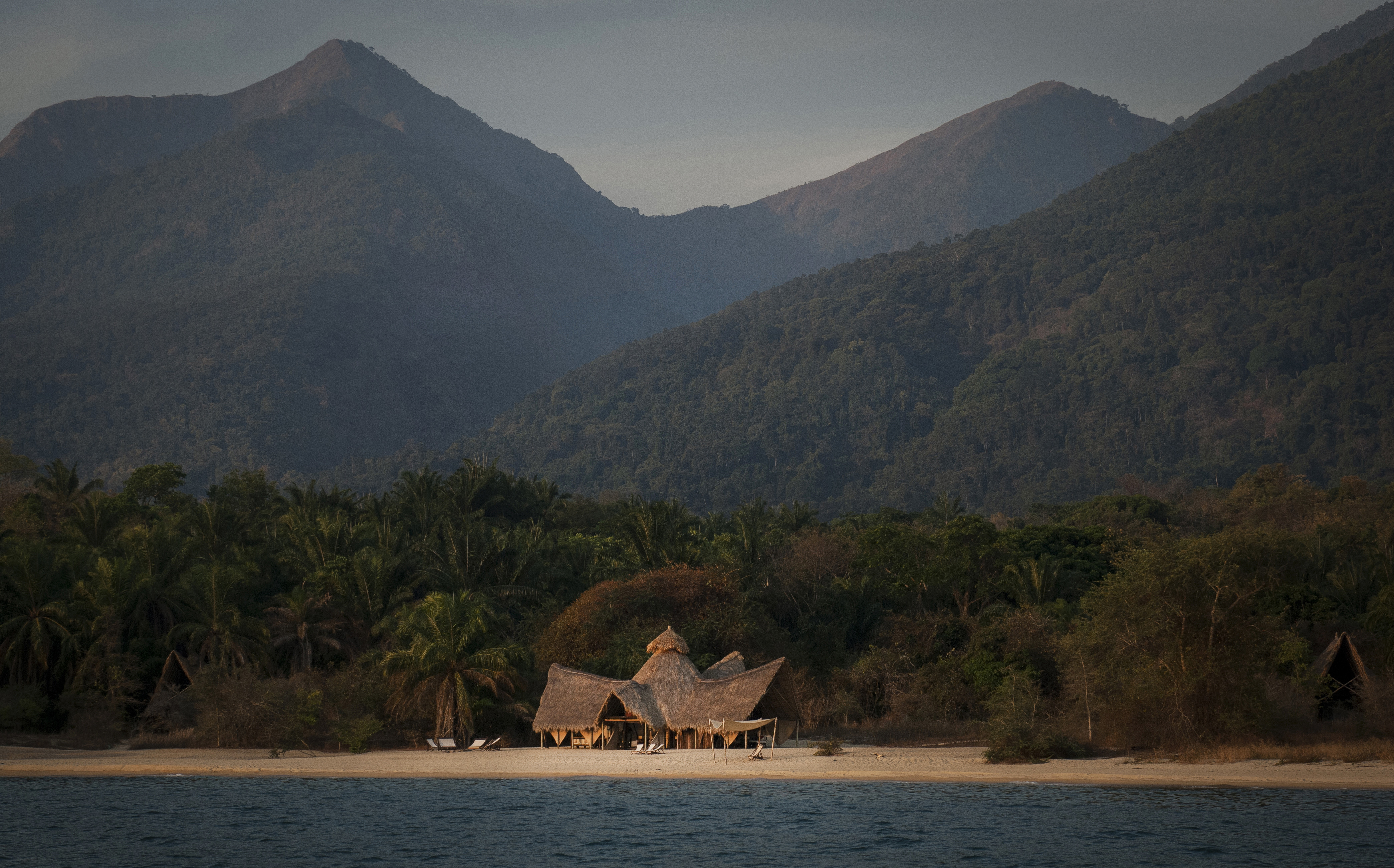 Tucked behind the camp is a sprawling forest of hills that is home to the world's largest known population of wild chimpanzees, as well as other primates, bush pig, leopard and an array of beautiful birdlife.
When you aren't observing the wildlife, you can go kayaking and swimming in the lake, or feasting during your own intimate beach dinner.
7
Umngazi River Bungalows – Eastern Wild Coast, South Africa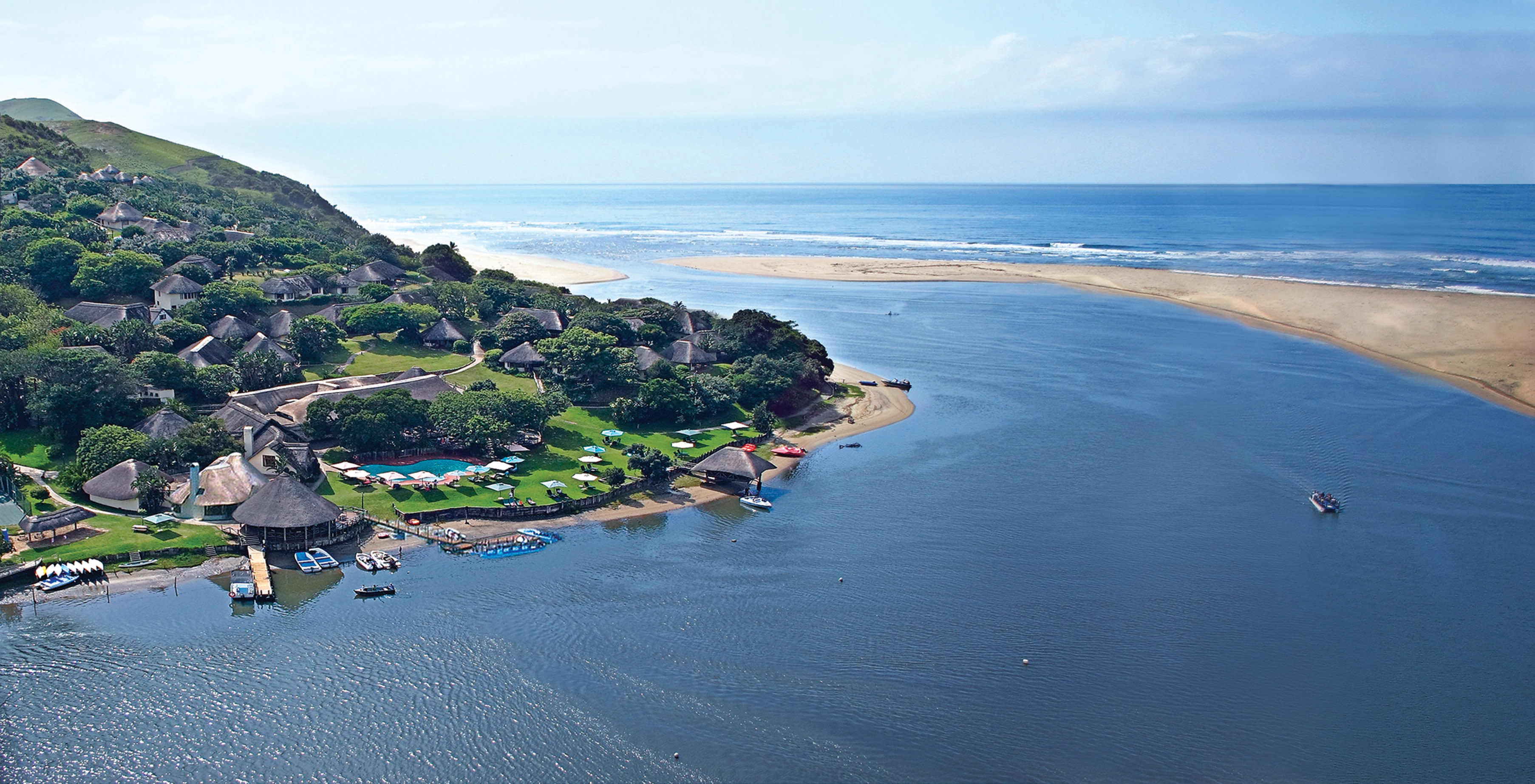 Serenity awaits on the Eastern Wild Coast, with the panoramic beauty where a rugged coastline of inviting waters meets pristine beaches and indigenous forests.
Umngazi River Bungalows is a luxurious resort to rest your head with a modern design style throughout. Perched overlooking the mouth of river you have a marvellous view of all this untouched region's flora and fauna. If you are not kicking back enjoying the spa, tennis courts or beach walks, you can head out on boat excursions or visit Xhosa fishing villages. For a special treat visit during June and July in the chance you will witness the scene when millions of sardines congregate along the shore unwittingly near the waiting jaws of sharks and dolphins.
8
Ryokan Kurashiki – Kurashi, Japan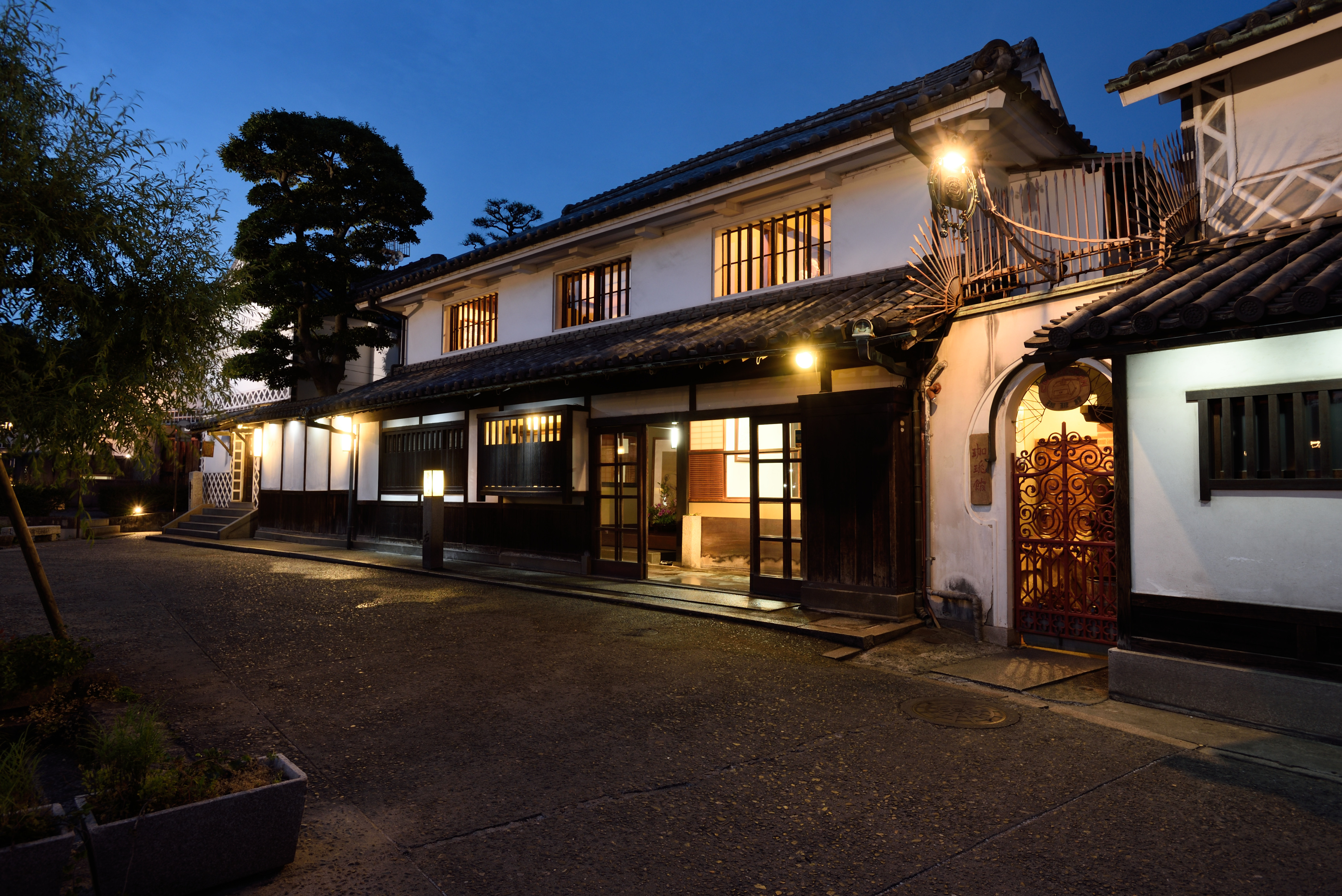 The clocks appear to have stopped in the delightful district of Kurashiki. With the town's architecture dating back to the Edo period, you will be amazed by the oasis of calm in the Japanese gardens that collide with the many former and well-preserved merchant houses.
Stay at Ryokan Kurashiki, a former warehouse beautifully renovated into a traditional Japanese inn and maintaining aesthetic traditional details – from a rolled tile roof to a traditional onsen (hot springs) that you can enjoy a dip in! With just eight minimalist rooms, the ryokan features two suites with tatami mats.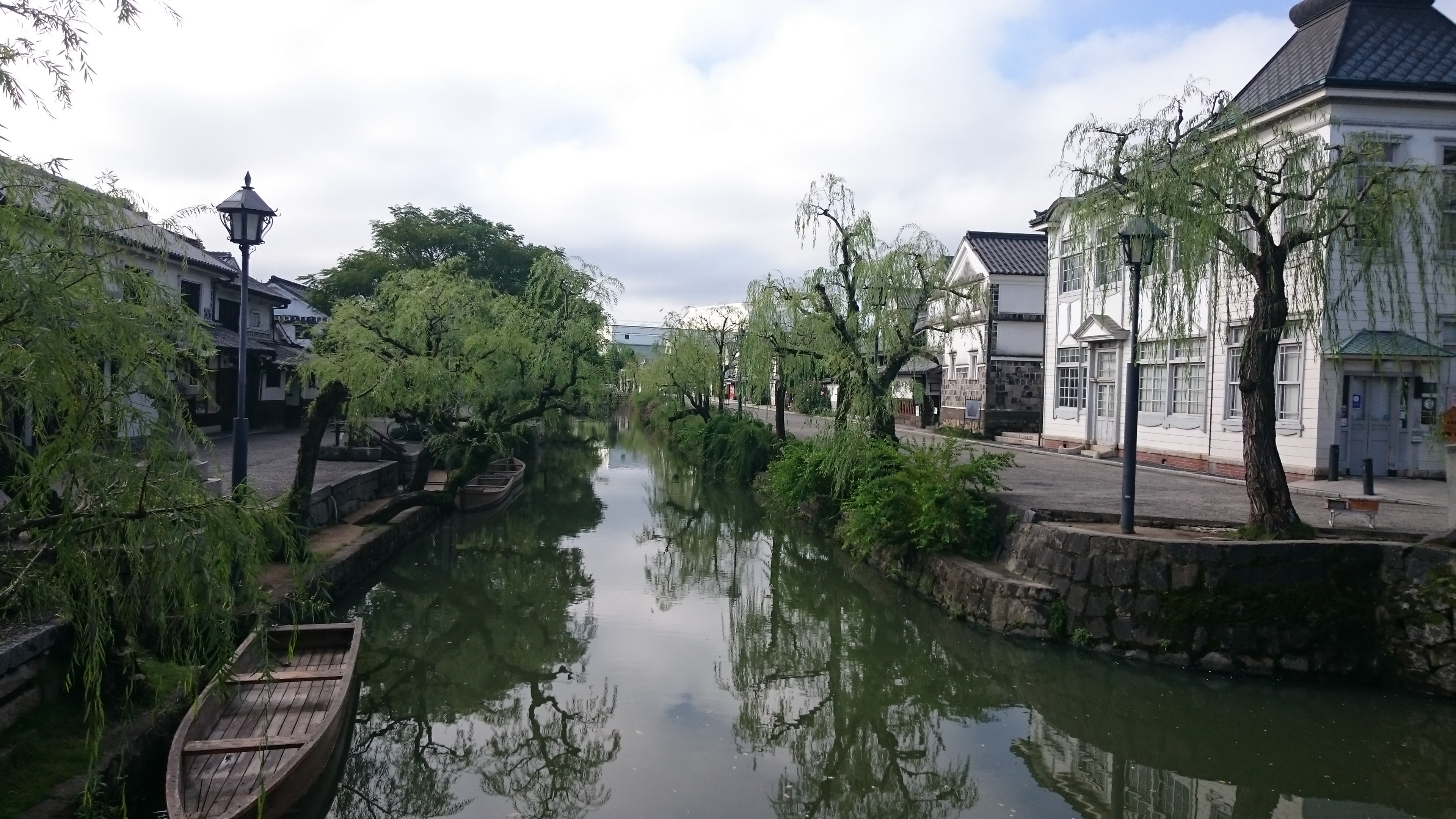 A stroll through the willow-lined streets, savoring a tea ceremony and sampling local sake with an exotic Kaiseki meal are just a few of the things you can do during this serenely slow stay.
9
Neeleshwar Hermitage – Kerala, South India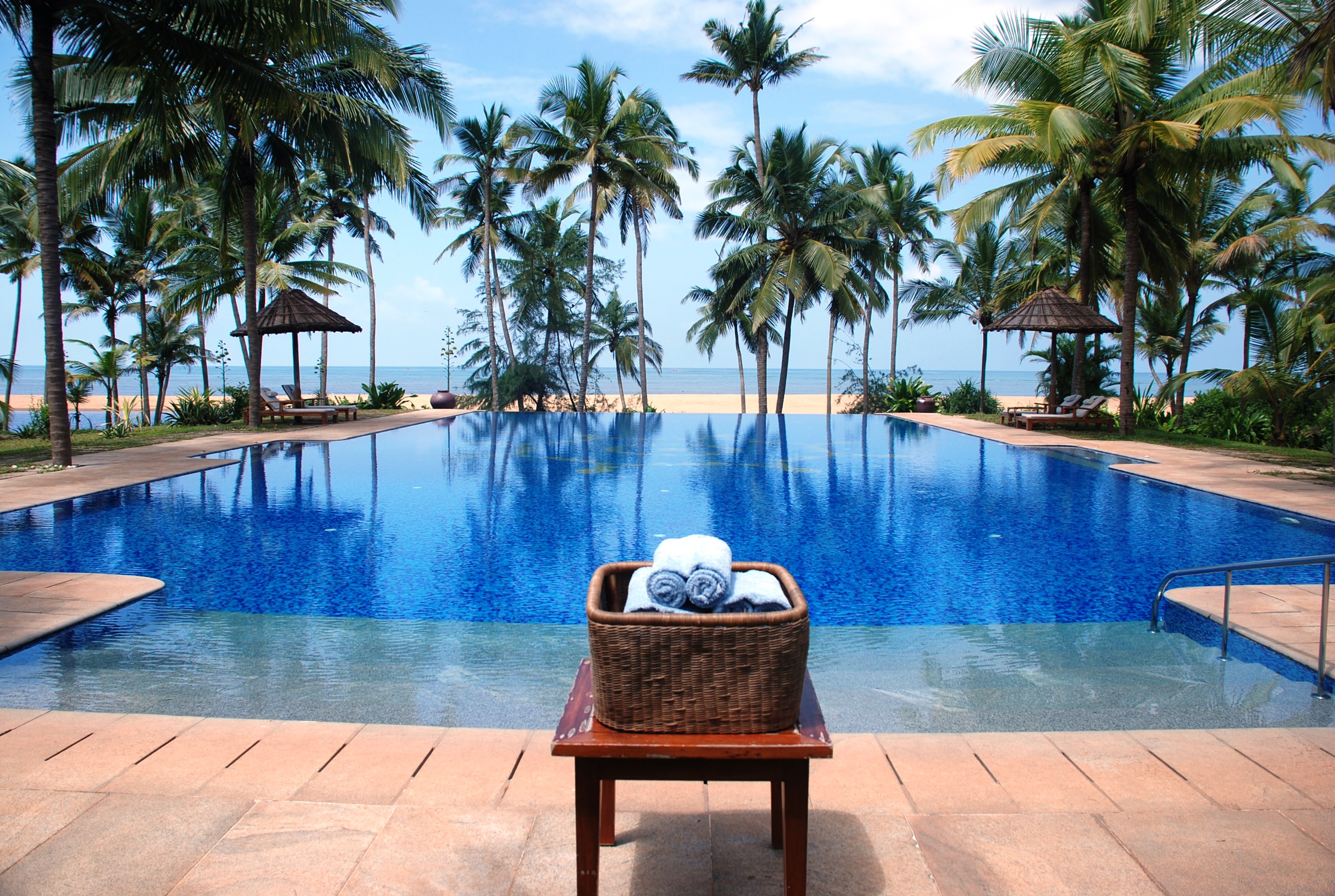 With an abundance of palm trees and hidden waterways that you can traverse on Kettuvallams (slow-moving, traditional rice barges), Kerala is a natural choice for a slow stay. Experience the delightful secluded retreat of Neeleshwar Hermitage, which sits beside the Arabian Sea.
There are 18 beautiful cottages that have been modelled on traditional fisherman's huts crafted with local stone and topped with tiled or thatched roofs.
Docile days can be spent taking a refreshing dip in the large infinity pool or relishing an authentic Ayurveda spa treatment, or a soulful yoga and meditation session.
10
Slow Stays: Ahilya Fort – Maheshwar, Central India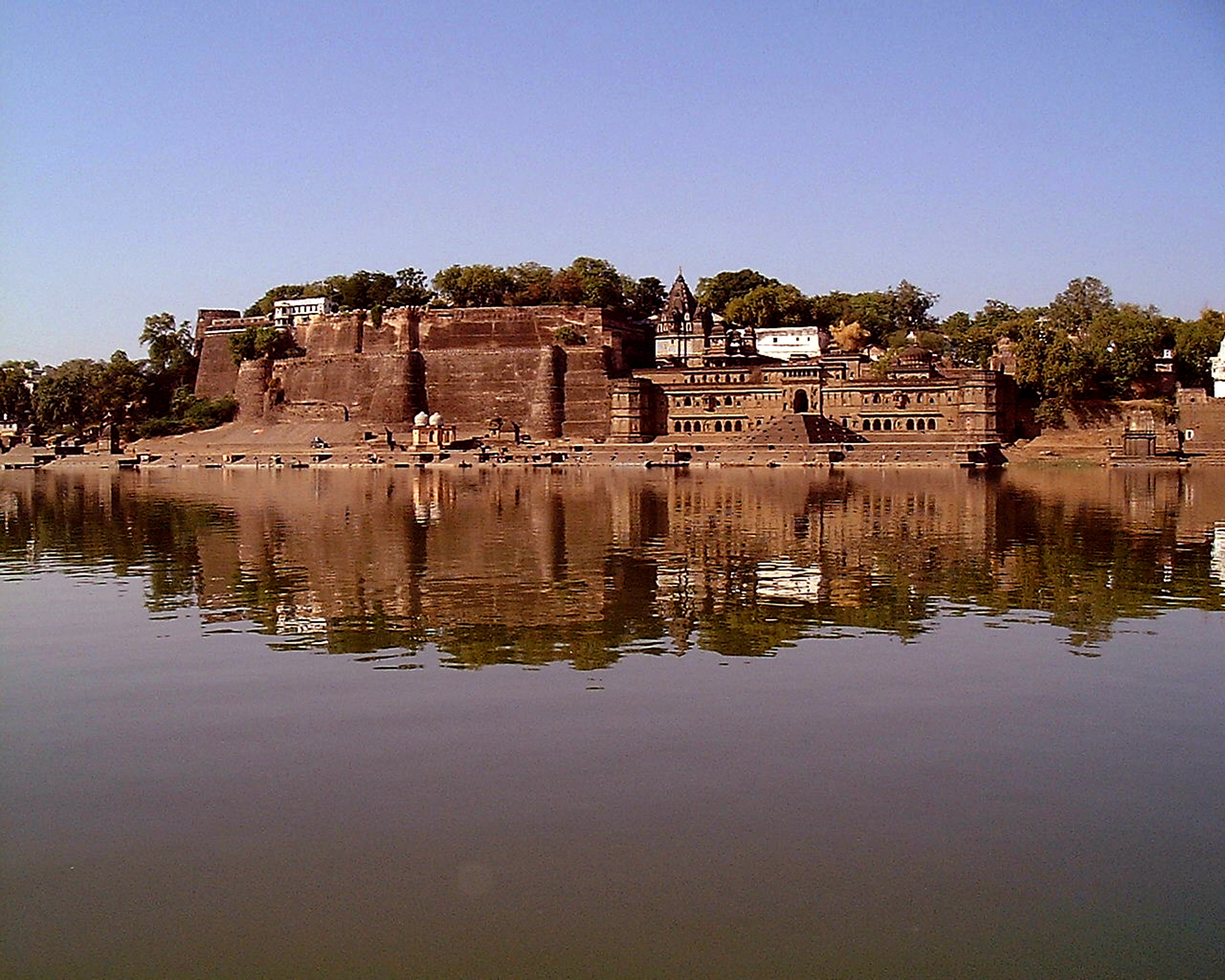 An encounter with history erupts into an unhurried, stirring stay at the 18th century Ahilya Fort, where time feels illusory with its many walled gardens, courtyards, fountains and menagerie.
Once the former capital of a celebrated female ruler, turrets and ornate details add magnificence to the façade.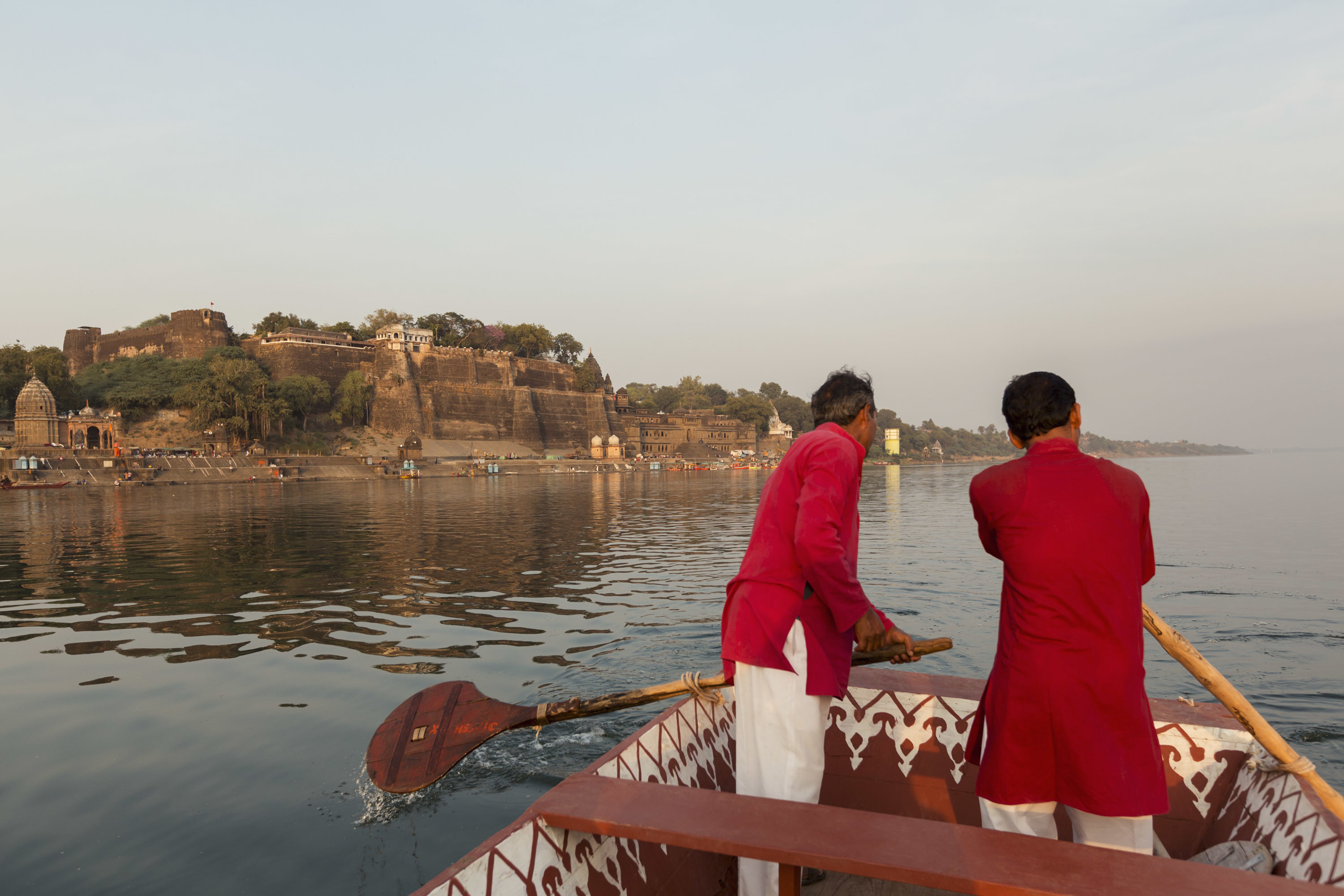 There are 19 guest rooms draped in regal splendor with vibrant Indian fabrics. The fortress stands proudly overlooking the gracious Narmada River, which holds a gentle sacred presence for the local people.
Soak up the atmosphere when you venture slowly down the Narmada on a paddle boat, take a village walk, or join the devotional journey of an age-old pilgrimage.
Feast on flavorful cuisine sourced from the property's organic garden and farm during your own private picnics and candlelit dinners.
The trip of your lifetime is just a click away. Speak to our experts and let us plan a tailor-made holiday that you will never forget.