Eastern Gems, Landscapes and Culture
17 Days: $ 5,405
/ person
Tucked away amid lush green hills, rolling valleys, waterfalls and sprawling river deltas, eastern India's lesser-known gems are yours to discover! Explore bustling local markets and authentic rural villages, sample delectable dishes, cruise on the mighty Brahmaputra river and meet the one-horned rhino in Kaziranga.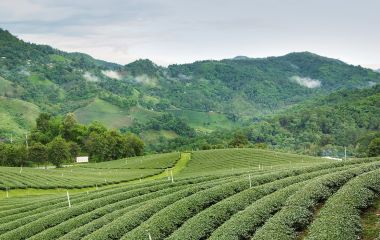 The British Tea Legacy
10 Days: $ 3,390
/ person
Where clocks stand still, get a taste of India's history under British rule. Colonial mansions, hillside tea plantations and breathtaking views of the mighty Himalayas ensure your private Darjeeling tour is both unique and inspiring.