Gorilla Trekking
Anyone who has faced an overgrown gorilla will never forget this encounter! Because these magnificent creatures are almost extinct, the experience is not only impressive and bound to create a memory of a lifetime, but also most unique.
Fear is a natural feeling when you face an overgrown gorilla – after all, the animals are twice as big as an adult. However, the fear is unjustified, because gorillas are usually peace-loving and tolerant to humans. Unfortunately, this was not always reciprocal. Gorillas were almost extinct and are among the most endangered animal species. Today they are only found in the jungles of Uganda, Rwanda and Congo.
The world's rarest gorilla species live in Bwindi National Park, an authentic equatorial jungle. A total of four mountain gorilla families – and thus almost half of the world's population – have their home here. A gorilla trekking is not a simple walk. For up to four hours, you will rise up through steep slopes and rough gorge to track these primate families in their natural habitat. An experienced guide will accompany you. On the way you will also meet other monkey species and enjoy a wonderful view of the surroundings.
Gorilla trekking is a highlight of a Uganda tour for those who are active and physically fit.
Culture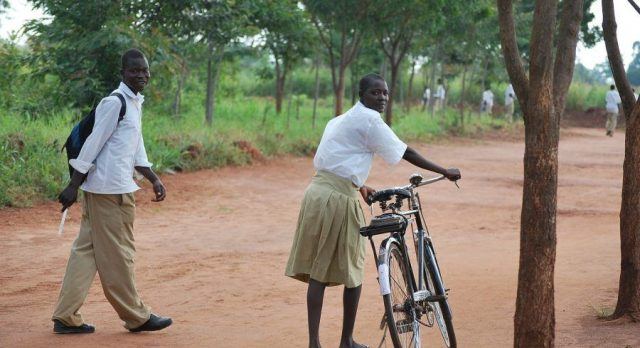 The Ugandan culture is a fusion of its many ethnic peoples – from the Bantu speaking people around Lake Kyoga to the Lango and Acholi people in the north and the Iteso and Karamojong in the east. You will also find pygmy communities in the same rainforests where you might enjoy gorilla trekking in Uganda.
The official languages are English and Swahili but many Ugandans speak Luganda or one of thirty other native languages. The majority of Uganda are Christian and there are few returning Asian people with their Sikh and Hindu faiths after Imin's expulsion four decades ago. Even with conventional faith, many Ugandans practise traditional belief systems simultaneously.
The elderly are revered in Uganda and are given a special title, mzee. Men wear the national dress of the kanzu, whilst women wear gomesi, a sash-tied dress with exaggerated shoulders or a busuti, a floor long dress, introduced by the European missionaries.
Ugandan people are conservative when it comes to public affection and are non confrontational, even during dancing, an important part of the culture. The Basogo people have a lovely dance called Tamenhaibunga that literally translates as 'good friends drink together and don't fight in case they break the gourd holding the drink'! Football is popular in Uganda and is also the national sport.
Top Uganda Travel Tips – Culture:
Ensure you wash your hands before eating a meal if you are invited home during one of our Uganda tours.
Witness Kiganda, a renowned dance where performers swoop low to a drum beat is a skilled dance. There are different versions based on the occasion.
Cuisine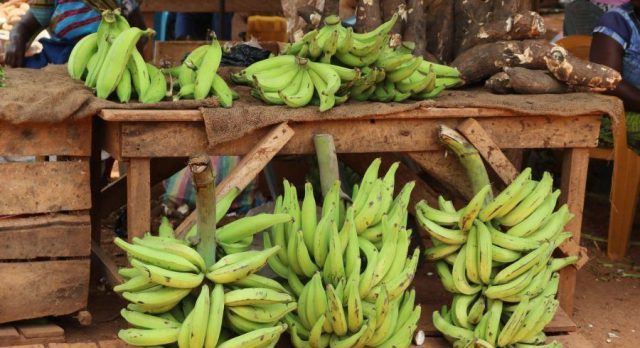 Ugandan cuisine is similar to the rest of East Africa, focusing on starch such as ugali (maize) and a bean or meat stew, often flavored with peanut or sim-sim (sesame) and usually served with local leafy greens. During one of our Uganda tours, you will have plenty of opportunity to try yams, sweet potato and cassava and rice, which are popular staples.
Dried and fresh fish, as well as pork and chicken, are important proteins for Ugandan people.
Do try some of these Ugandan dishes:
Nyama choma: roasted meat, usually goat, mutton, or bushmeat but not eaten on a daily basis.
Luwombo: chicken, beef, fish or mushroom stew that has been steamed in banana leaves.
Nsenene and nswaa: grasshoppers and white ants – a seasonal delicacy for adventurous gourmands!
Malewa: a bamboo shoots dish that is native to eastern Uganda.
Ormatoke: boiled and mashed green banana.
Kikomando: chapati (Indian flatbread) cut into pieces and served with fried beans
Samusa: Indian samosas!
Mugati naamaggi: a traditional Arabian fried and thin pancake filled with mince and egg.
The Enchanting Travels trip are happy to help plan private and tailor-made Uganda tours.
History
Human settlement in Uganda started as early as the 13th century, when the Bacwezie, an indigenous Bantu group, settled around Lake Victoria. Other settlers arrived in the 19th century, first the Arab slave traders who introduced Kabaka, the country's the largest tribe, to Islam, followed by British and French missionaries. These three groups fought against each other for control of Uganda, and when several young boys were martyred at the royal court, the Christian church flourished.
The kingdom of Buganda (an area within what is modern Uganda) became a British Protectorate in 1894. In 1962, Uganda became independent, however, this did not ensure peace within the country. A struggle for power by Milton Obote forced Kabake into exile in the UK in 1966. Welcomed by all, Idi Amin then overthrew Obote in 1971, however his economic policies were destructive and he began using terror to reign. With the aid of neighboring Tanzania, Amin was overthrown eight years later.
Obote regained power but a guerrilla group called the National Resistance Army (NRA), led by Yoweri Museveni, started a five year civil war that brought much heartache and bloodshed, particularly at the Luweero Triangle.
Uganda was in despair but Museveni successfully seized power in 1986. Since then, attention has been on restoring infrastructure and national identity, as you will notice during one of our Uganda tours. Many child soldiers who were abducted during the conflict are now rehabilitated, while a democratic approach has been established from village to parliament level.
Discover the rise of this wonderful destination – especially the rare and unique experience of gorilla trekking in Uganda.
Explore
Where do you want to go? What do you want to do? Be it popular sights or off the beaten path experiences, tell us your travel dream through our trip planner.
Design
Our destination experts will get in touch with you to craft a completely tailor-made, obligation-free itinerary to match your interests and budget.
Experience
Once you have booked your trip, sit back and relax – we'll take care of everything else. With our exceptional local team & 24/7 support, priceless memories await you!
Close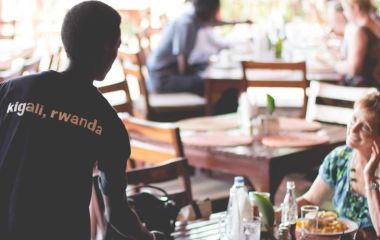 Dine in Delight at Heaven Rwanda
Within the capital of Rwanda you'll find a boutique eatery that delights with its Made in Rwanda philosophy. Heaven Rwanda, situated just three streets down from the famous Hotel des Milles Collines in Kigali, Rwanda is a real gem for drinking and dining seven days a week.
Top 10 Unique Luxury African Safaris for You
Here's our list of the top 10 wildest and most unusual African vacation ideas across eastern and southern Africa.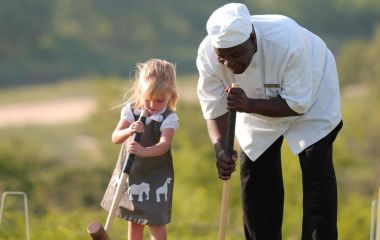 Young Children On Safari: Wild Child in Africa
Traveling with young children on safari? Here are tips for traveling in Africa and where you can take your little ones for their first Africa safari.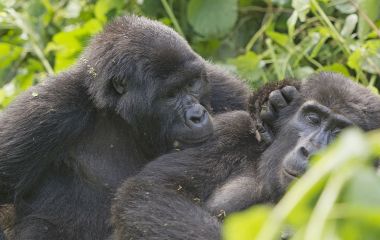 Grand Tour of Uganda
17 Days: $ 9,300
/ person
Discover the 'Pearl of Africa' in depth! From the source of the might Nile to spectacular waterfalls, tranquil lakes, tropical forests, curious primates, grasslands and the majestic Rwenzori mountains, Uganda is full of treasures big and small.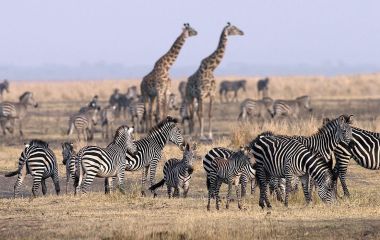 Gorillas, Great Migration and Indian Ocean Dreams
13 Days: $ 11,090
/ person
Travel to Rwanda and Tanzania for a unique insight into the diversity of East Africa. Go gorilla trekking in the rainforests of Rwanda, head out on a classic safari in Serengeti National Park, then head to Zanzibar for some chic island relaxation.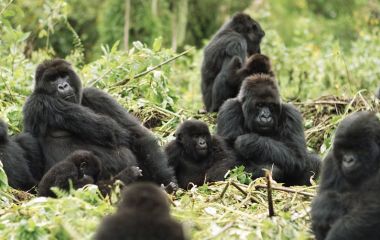 Gorilla Trekking in Rwanda
6 Days: $ 5,290
/ person
Follow in the footsteps of Dian Fossey. This short trip takes you deep into the heart of gorilla territory – Volcanos National Park, where half the world's gorilla population lives!
THE ENCHANTING DIFFERENCE
Enchanting Travels custom-designed our African Adventure to include all the specific locations and activities we were interested in. We did not have to worry about any details and were free to enjoy the most extraordinary adventure that was a once-in-a-lifetime experience for our first visit to Africa, including activities at Victoria Falls, safari adventures with great guides, and all the accommodations were fantastic.
We were recommended by friends to use Enchanting travel to help plan our Africa Experience. From first contact to the conclusion of the trip Enchanting travel supported our every need and looked after every detail. Our trip was absolutely flawless and an experience of a life time. I would be happy to discuss our trip with any potential customers as we feel our agenda gave us the perfect overview of sights, culture and safari activities. We came home and feel we missed nothing.
This was truly an "Enchanting" adventure! The value and service was beyond excellent! The entire team ensured every detail was taken care of and went out of their way to welcome us! And every hotel and excursion was amazing, and we were greeted with welcoming open arms every where we stayed! Nothing was left to chance…and we felt so secure knowing Enchanting Travels had everything lined up for us! Even our lodges said Enchanting Travels was a top-notch company!
Do you have a vacation in mind? Personalize your itinerary with our Trip Builder.