UK & Ireland Travel Guide
From preparing and packing for your vacation to important information you'll want to be aware of during your stay, here are our essential Ireland and UK travel tips.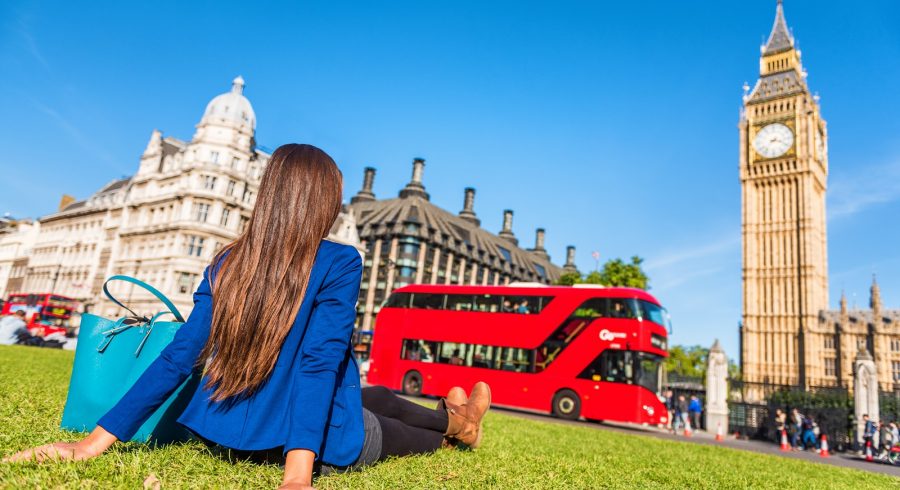 Explore
Where do you want to go? What do you want to do? Be it popular sights or off the beaten path experiences, tell us your travel dream through our trip planner.
Design
Our destination experts will get in touch with you to craft a completely tailor-made, obligation-free itinerary to match your interests and budget.
Experience
Once you have booked your trip, sit back and relax – we'll take care of everything else. With our exceptional local team & 24/7 support, priceless memories await you!
Close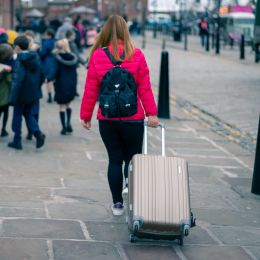 Traveling to the UK and Ireland
Before flying to the UK or Ireland, make sure you've organized all your belongings, travel documentation and flight details at least a day in advance of your journey. Remember that liquids larger than 100ml must be placed in your hold luggage with the exception of essential medication, special dietary products and any baby food or milk.
Make sure you check your airline carrier's rules on luggage allowances before leaving home to avoid any extra charges. There are some items that the UK and Ireland prohibit you from bringing in. Take a look at the official UK Government website and the Ireland Revenue website for lists of banned or restricted goods.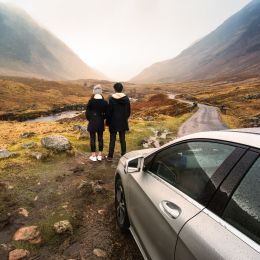 Traveling around the UK and Ireland
If you're hiring a car in the UK or Ireland, remember that vehicles drive on the left hand side of the road. In London, some public bus services run throughout the night and the underground operates 24 hours on weekends. Purchase an Oyster Card pass if you're planning on using the tube, buses, ferries or overground trains in London as it's cheaper and quicker than buying paper tickets.
While the UK and Ireland are generally safe, it's still a good idea to remain vigilant when handling money or valuables in public places. If you need assistance or advice on where to visit, you should find tourist information centers in most cities and large towns throughout the UK and Ireland.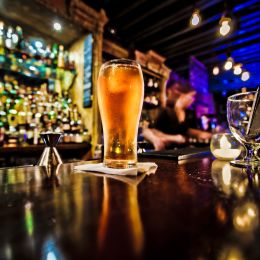 Things to remember
Bank Holidays
A great UK travel tip is to make a note of any Bank Holidays before you visit as they can affect which businesses are open and how busy certain areas become. Major holidays include Christmas Day, Boxing Day, New Year's Day and Easter. You'll also find there are several public holidays in May and August.
July and August tend to be the busiest months to visit the UK or Ireland as they're when most locals take their holidays. While the weather tends to be milder, you may want to book your vacation outside of these times if you'd prefer fewer crowds (especially at big tourist attractions).
Legal drinking age
In both the UK and Ireland, you must be 18 to legally drink alcohol. If you're 16 or 17 and accompanied by an adult, you can drink beer, wine or cider with a meal at a venue that's licensed to sell alcohol.
Emergency contacts
If you find yourself in an emergency situation, you can contact the police, ambulance or fire services in the UK or Ireland by calling 999. Calls are free of charge.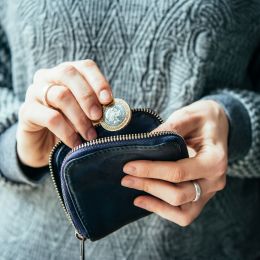 Currency, Cash and Cards
The UK's official currency is the British Pound (also known as Pound Sterling or GBP) and its exchange rate between other currencies fluctuates daily. While Northern Ireland also uses the British Pound, it's important to note that the Republic of Ireland's currency is the Euro.
If you need to exchange money when you're in the UK or Ireland, you'll find Bureau de Changes or Money Exchanges at airports and on the high streets of most major cities and towns. You'll also find larger Post Office branches offer a money exchange service. When buying British Pounds, make sure you have your passport, travel documents and proof of address for identification.
Most hotels, restaurants, shops and tourist attractions in larger cities and towns in the UK and Ireland will accept credit/debit card or contactless card payments. If you're visiting a more rural town or village, though, it can be a good idea to bring some cash with you just in case.
You can easily withdraw money from an ATM if you have an AMEX, Visa or MasterCard, however, you should check with your individual bank or card company to see what fees they charge for overseas withdrawals. It can also be a good idea to notify your bank in advance if you're travelling to the UK or Ireland and are likely to be using your account.
Language and Communication
The United Kingdom's official first language is English, a dialect derived from a mix of Latin and Germanic languages that were brought to the region a millennia ago by the Anglo-Saxons. There are also over 10 other recognized indigenous dialects that have developed and evolved over multiple centuries of history. These include:
Welsh – the second official language of Wales that traces its roots back to the Celts. Many road signs in Wales are written in both English and Welsh.
Gaelic – this is also a Celtic language, with two variations of it spoken in Scotland and Northern Ireland.
Scots – another of Scotland's native dialects that stems from Northumbrian Old English.
Ulster Scots – a variation of the above that's spoken by some communities in Northern Ireland.
Cornish – the historical dialect of Cornwall that was widely used in the region during the Middle Ages.
In Ireland, English and Irish Gaelic are the two official languages. Most people speak both, although certain areas adopt Irish as their first language. These include Galway and Connemara, a district in west Ireland known for its fresh seafood and tuneful traditional music. It's also home to the largest population of Gaelic speakers in the country. If you're driving around Ireland during your vacation, you'll find all street and road signs are written in English and Gaelic.
Accents
It's important to remember that not everyone speaks like the Queen in the UK! Accents, words and common phrases can vary dramatically depending on where you go. Many are very broad so you may need to politely ask people to repeat what they've said or speak slower to properly understand them.
popular trips to UK & Ireland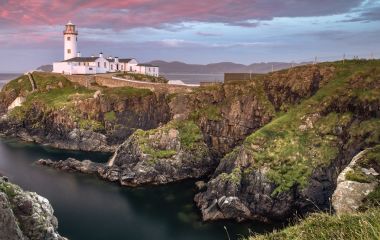 Overland Highlights of Ireland
12 Days: $ 4,890
/ person
Explore the breathtaking landscapes and vibrant culture of Ireland at your own pace on this overland tour. Drive past dramatic wildernesses and majestic mountains, amble in the rugged islands and white sand beaches of the Wild Atlantic Way, hike in the hauntingly beautiful Connemara National Park, and discover lively festivals, pubs and authentic Irish culture […]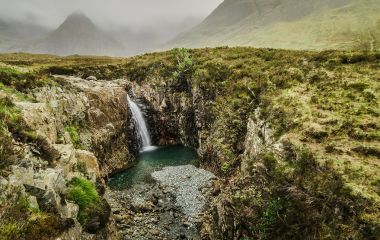 Overland Highlights of Scotland
12 Days: $ 4,090
/ person
Experience the vibrant cities, quaint towns, rolling Highlands and tranquil lakes of Scotland at your own pace. Discover ancient history and architecture, hike in the rugged Isle of Skye, see the iconic Glenfinnan Viaduct and vast lochs as you drive through this spectacular land peppered with quaint rural villages, castles, forts and whiskey distilleries!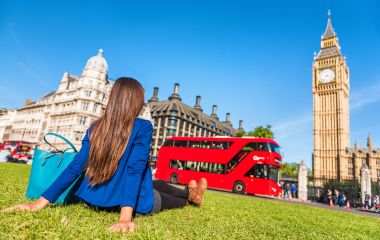 Top Three of the British Isles
10 Days: $ 6,890
/ person
Delve deep into the rich and incredibly diverse cultures and heritage of the UK and Ireland's top cities – London, Edinburgh and Dublin. Centuries old, stunning architecture, vibrant markets, traditions and more await you at these iconic destinations.
Must-see Festivals and Events in the UK and Ireland
Discover the must-see festivals and events in the UK and Ireland, from the Glastonbury Festival to Bloomsday, St. Patrick's Day celebrations and more!
Read Post
One of the very best travel experiences I have ever had. We even got updates once at 3 am! He also made one change in one day's itinerary to accommodate our wishes which was very wonderful. For business, I have traveled to Europe, Russia, all over Asia and South Africa but was blown away by all the beautiful sites in Argentina and Chile.
All the little touches made by our Enchanting Travel consultant, Amelia Edwards, were noticed and recognized by my wife and I. Thank you for making our milestone trip (25th wedding anniversary) such a memorable one! We look forward to engaging Enchanting Travels again for our next South American adventure!!
This was my first adventure as a solo traveler. But while I may have traveled on my own, I was never alone. I was well taken care of by a superb team of planners, trip coordinators, guides and drivers.
Do you have a vacation in mind? Personalize your itinerary with our Trip Builder.