What are the most important Vietnam travel tips? What should you pack for your tour? What currency is accepted in the country? Find answers to all your questions from our destination experts..
Packing for your Vietnam tours can be a challenging task, and depends on where you plan to be visiting. Your Travel Consultant is happy to answer all your questions.
Larger cities like Ho Chi Minh City and Hanoi offer upscale bars and restaurants, so be sure to pack some clothes and shoes for a nice evening out so you can easily enjoy a bit of both big city life as well as remote, untouched destinations on Vietnam holidays. It's not advisable to bring your flashy jewelry or expensive cell phones for your Vietnam tour. You will find few restrictions on the dress code in the bustling metros, but as you move further away you will notice that people are dressed more traditionally.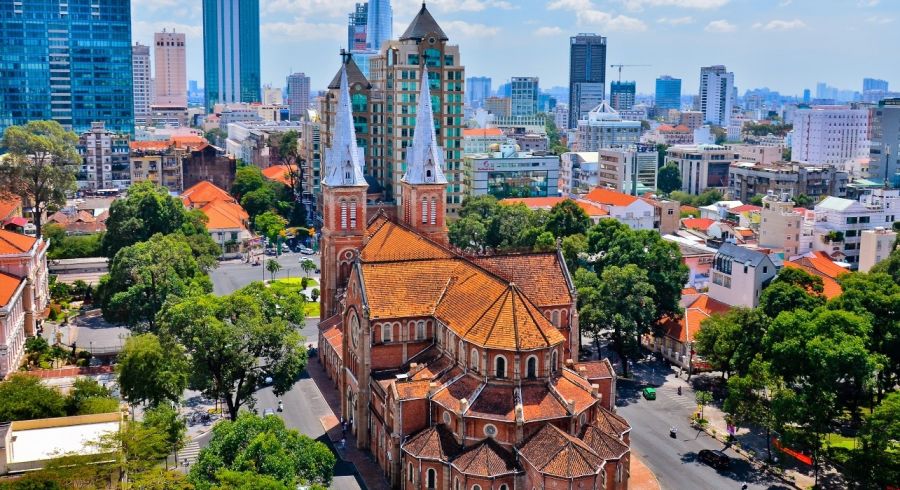 Vietnam has very strict regulations about exporting real antiques. Most "antique" and art pieces sold to tourists are fake or copies of the original. As you travel in Vietnam, be careful and check your sources for certificates if they claim to sell you an original or antique piece.
Except in some places, photography is generally allowed everywhere. Ask for permission before taking photographs of temples, objects, and people.
All Enchanting Travels' cars are equipped with bottled water; please avoid drinking water from outside in Vietnam, even if it is sealed and of a good make. Avoid eating vegetable salads, fried foods, and beverages from the many roadside vendors frequently seen everywhere, unless you are on specific Vietnam food tours with us that we have already hygiene vetted. Your tour escort and drivers will know reputable restaurants in Vietnam, and all of your hotels with restaurants will be a good choice for dining. When ordering for food, feel free to request non-spicy.
Watch out when dealing with currency – 10,000 and 100,000 notes look the same as 50,000 and 500,000 rupee notes.
Our top Vietnam travel tips
Our Destination experts are happy to share their personal travel tips during your free consultation and help you plan your private Vietnam tours. Contact us for your personalized and obligation-free itinerary.
Please note: Despite careful research, we cannot assume complete liability for the information provided here. Further updated information is available at your local Foreign Office.
Explore
Where do you want to go? What do you want to do? Be it popular sights or off the beaten path experiences, tell us your travel dream through our trip planner.
Design
Our destination experts will get in touch with you to craft a completely tailor-made, obligation-free itinerary to match your interests and budget.
Experience
Once you have booked your trip, sit back and relax – we'll take care of everything else. With our exceptional local team & 24/7 support, priceless memories await you!
Close