Culture
The Zambian culture has its roots in native traditions but it is usually only in the rural regions that they are strictly followed, such as lobola, a dowry that is given to the parents of a new bride. Most Zambian people follow Christianity although there are a few Muslims and Hindus and followers of traditional tribal belief systems. When a member of a community dies, morning is done loudly and emotionally during the burial.
Music and dance are an integral part of the culture of Zambia. When you enjoy one of our Zambia tours you will find that there are many initiation ceremonies in the society that involve drumming and dance. A thumb piano known as the mbira is an integral part of local music. It was near extinction in the 1930s, but made a comeback in the 1960s and is now popular in the world music scene.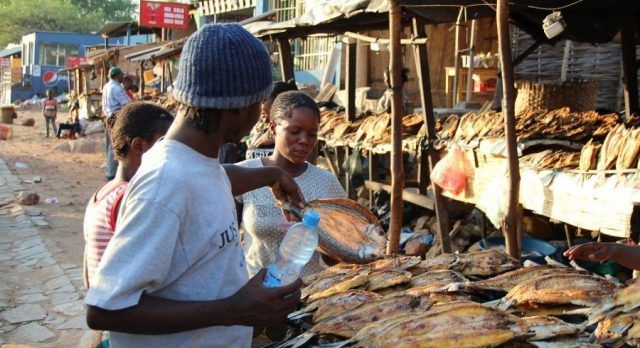 Kwela, a penny-whistle based street music, Afro-jazz, gospel, and jit (electric-guitar focused pop music), rumba and Bulawayo (Zimbabwean hip hop)are also all popular musical styles, which you can experience on your Zambia tours.
Top Zambian Travel Tips – Culture:
If someone approaches you, it is expected that you will give the first greeting, which is important for establishing a conversation.
Handshakes are popular but men should not offer their hand upon greeting a woman unless she offers it first.
Gift giving is considered a sign of friendship and honor, therefore it is considered insulting to refuse a gift.
Always accept gifts with both hands as you thank the person.
Cuisine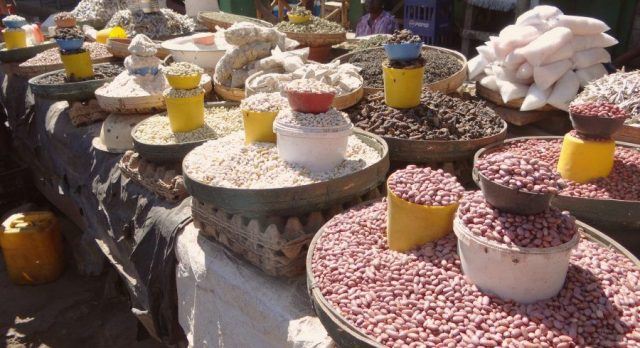 Food in Zambia is not dissimilar from most of the African continent, with its focus on cereals staples such as maize (cornmeal), millet and sorghum. Nshima (ground maize) is the most popular meal. Zambian cuisine has been influenced by the British as they imported new breeds of cattle and sheep into the country and even planted high-quality coffee.
Asian spices are also used in the preparation, such as pepper, cloves, curry, nutmeg and cinnamon, as well as turmeric, known locally as village curry. Root vegetables such as yams and sweet potatoes and cocoa and peanuts are also grown in the country, and have influenced Zambian dishes. Unlike the north of the country where the Bemba people eat a largely vegetarian diet, in the eastern areas you will find a focus on game-rich meals during one of our Zambia tours.
The Tumbuka people have their own way to prepare meat, usually sun drying, then boiling to soften it, before frying to a golden color. For the more adventurous, mice and caterpillars are also considered local delicacies!
Why not try one of these delicious Zambian dishes?
Sorghum soup: a gluten-free and hearty soup
Yucca pancakes: batter made from yucca, or cassava, make for an ideal breakfast dish when served with greens or syrup
Mealie bread with blackened chilies: cornbread complete with fresh corn kernels, giving a sweetness to it.
Polenta pie: a delicious and crusty alternative to pot pie!
Village chicken: free-range chickens that roam freely and are quite a tough meat so are boiled for several hours.
Samp: a traditional Bemba recipe with just two ingredients, dried beans and hominy (dried puffed and chewy corn kernels).
Wild mushrooms: grown around the town of Lundazi and plentiful during the wet season
Kibbutz salad: a Bemba dish of cucumber, lemon, tomatoes, red bell peppers, garlic, sugar, and parsley.
Crocodile patties: Zambia's very own exotic burger filling
Wild boar: often cooked in a sweet sauce of peanuts, bell peppers, tomatoes, onions and butter
Corned beef cakes: cooked with yams or sweet potatoes and cayenne pepper, these cakes have a lovely sweetness and a spicy kick!
Munkoyo: Zambia tours are incomplete without trying the local favorite non-alcohol drink made from maize meal and the shredded and dried roots of the Munkoyo tree.
The Enchanting Travels team look forward to helping plan unique and custom Zambia tour.
History
Zambia tours are a great way to learn about the country's early human history, which is thought to begin in the Stone Age with the nomadic hunter-gatherer Bushmen. Around the 11th century, the agricultural culture of the Luangwa grew near the confluence of the country's two main rivers, the Zambezi and the Kafue. Over the next few centuries, kingdoms developed and in the 16th century, the Portuguese landed and traded goods to local rulers in return for slaves.
By the early 1800s the Zulu ruler Shaka conquered much of southern and central Africa, and there was much human migration in Zambia at this time. In 1851 the missionary explorer David Livingstone arrived and saw the stunning Victoria Falls, renaming them after his Queen. Livingstone tried to form a mission in the Kololo kingdom and end the slave trade but failed so the country was once again left alone for a few more decades. Today, a Victoria Falls tour is a main attraction of the country.
In 1889, the British took charge in order to mine the rich minerals in the land. This was agreed by a local king in return for an annual fee and protection of the Ndebele people. When other native tribes refused to work with the British colonists, troops would be brought in. In the 1920s cobalt and copper were discovered, which led to the country becoming a major mining and export country and Zambia became a British protectorate.
North Rhodesia, as it was known, was given its new name of Zambia when it gained independence in 1964. In the 1970s Zambia was part of the Rhodesian Bush War, a civil war over the unrecognized territory of Rhodesia. Today the country is peaceful and economically progressive, and Zambia tours have flourished.
Explore
Where do you want to go? What do you want to do? Be it popular sights or off the beaten path experiences, tell us your travel dream through our trip planner.
Design
Our destination experts will get in touch with you to craft a completely tailor-made, obligation-free itinerary to match your interests and budget.
Experience
Once you have booked your trip, sit back and relax – we'll take care of everything else. With our exceptional local team & 24/7 support, priceless memories await you!
Close
Zambia: Victoria Falls and Safari Highlights
13 Days: $ 13,790
/ person
Discover an untamed wilderness in Africa'a adventure capital! Enjoy exhilarating adventure sports in Victoria Falls and a variety of aquatic and overland activities amid the floodplains, grasslands and forests of Lower Zambezi National Park.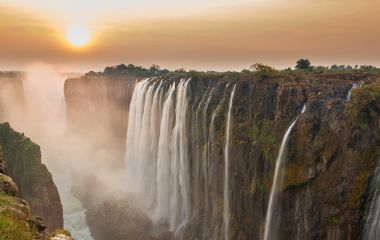 Southern Africa Highlights
14 Days: $ 11,790
/ person
Discover the Cape Winelands, Africa's most famous wine growing region, delve into the stunning African wilderness on an exciting safari, and experience the impressive Victoria Falls up close. This unique tour of southern Africa has been carefully crafted to surprise and delight you!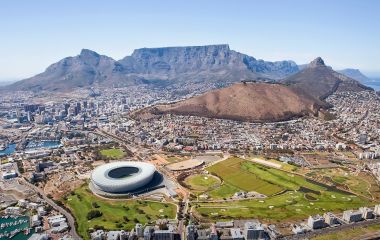 Cape, Kruger and Victoria Falls
10 Days: $ 6,890
/ person
This private South African safari tour takes in a spectacular combination of experiences for you to embrace – from vibrant Cape Town and the diverse wildlife of renowned Kruger National Park to the utterly breathtaking Victoria Falls.
Load More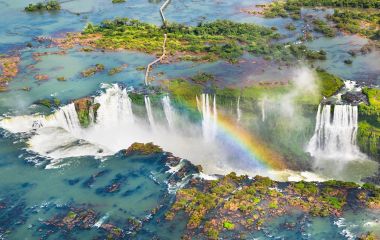 Top 10 Exotic Waterfalls You Need To See
Grand cascades, raging torrents, glorious fountains or ferocious rapids – there are few in the world who don't enjoy waterfalls; and the more magnificent they are, the better!
Top 10 Unique Luxury African Safaris for You
Here's our list of the top 10 wildest and most unusual African vacation ideas across eastern and southern Africa.
THE ENCHANTING DIFFERENCE
Enchanting Travels custom-designed our African Adventure to include all the specific locations and activities we were interested in. We did not have to worry about any details and were free to enjoy the most extraordinary adventure that was a once-in-a-lifetime experience for our first visit to Africa, including activities at Victoria Falls, safari adventures with great guides, and all the accommodations were fantastic.
We were recommended by friends to use Enchanting travel to help plan our Africa Experience. From first contact to the conclusion of the trip Enchanting travel supported our every need and looked after every detail. Our trip was absolutely flawless and an experience of a life time. I would be happy to discuss our trip with any potential customers as we feel our agenda gave us the perfect overview of sights, culture and safari activities. We came home and feel we missed nothing.
This was truly an "Enchanting" adventure! The value and service was beyond excellent! The entire team ensured every detail was taken care of and went out of their way to welcome us! And every hotel and excursion was amazing, and we were greeted with welcoming open arms every where we stayed! Nothing was left to chance…and we felt so secure knowing Enchanting Travels had everything lined up for us! Even our lodges said Enchanting Travels was a top-notch company!
Do you have a vacation in mind? Personalize your itinerary with our Trip Builder.