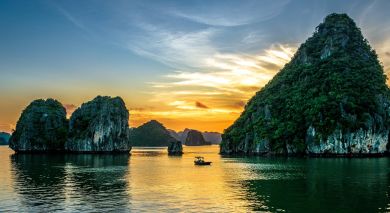 This unique vacation takes in the bustling cities of Hanoi and Saigon as well as an exhilarating boat ride through the famous Halong Bay, at a special price. Before you return, sit down for a complimentary dinner and savor delicious local flavors.
Travel Dates: October 1, 2018 to March 31, 2019
Book this vacation by August 31, 2018 to avail a special price of USD $ 2,099 (option 1) and USD $ 2,799 (option 2), and get USD $ 200 off your trip price!