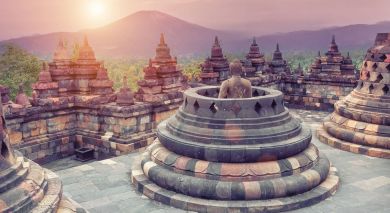 This is the ultimate white glove VIP tour of incredible Indonesia. Discover the culture, architecture, cuisine and landscapes of the island nation while you stay in uber luxury with a complimentary dinner and wine on offer.
Travel Dates: July 1, 2019 to September 30, 2019
Book this vacation by June 30, 2019 to avail a special price of USD $ 18,359 and save up to 10 % off your trip price!