Explore Malaysia's Cultural Mosaic on a Private Tour
Wandering the capital Kuala Lumpur on a private tour of Malaysia, you can see remnants of the old KL in Chinatown's shophouse-lined streets. The colonial buildings of Merdeka Square are in stark contrast to the Petronas Towers, the world's tallest twin buildings. Yet both represent Malaysia—the traditional and the modern, the indigenous and the colonial.
English afternoon tea with scones, Malaysian laksa and roti canai, and endless rounds of satay fresh off the grill, are all popular. In Penang, colonial Georgetown's Lorong Baru food hawker zone is awash with everything from Chinese favorite congee to Indian-inspired nasi kandar. If you want to scratch beneath the surface to understand the Malay, Chinese, and Indian influences, as well as those of indigenous tribes, we can help you. Enchanting Travels experts are proficient at creating itineraries that take guests under and over, above and beyond, to explore this country's cultural mosaic.
Island-hopping is just one the many thrills of Malaysia's Langkawi archipelago. Revel in days filled with golden sunsets and pristine sand beaches, and sipping exotic cocktails at beachfront cafés. You'll get majestic aerial views from the Sky Bridge, cable car, and even from a zip line on the eco-canopy tour of the rainforest. Water sports facilities abound, to suit every level of challenge and fitness.
Malaysia has outstanding snorkeling and diving opportunities. World-famous for serious diving enthusiasts is Sipadan, across from peninsular Malaysia in the Celebes Sea, just off Borneo, where the last remaining orangutans of the world live. In Kinabatangan visit the Sepilok orangutan rehabilitation center to meet these shaggy-haired creatures. Those doleful eyes never fail to capture the hearts of those who encounter them.
From mountains to caves, Malaysia is a multi-faceted land. Cool, fragrant air greets you in the Cameron Highlands, full of tea plantations and strawberry farms. At Gunung Mulu National Park in Sarawak the underground limestone cave systems, including one of the longest networks of caves in the world, are great for an adventurous detour.
Explore
Where do you want to go? What do you want to do? Be it popular sights or off the beaten path experiences, tell us your travel dream through our trip planner.
Design
Our destination experts will get in touch with you to craft a completely tailor-made, obligation-free itinerary to match your interests and budget.
Experience
Once you have booked your trip, sit back and relax – we'll take care of everything else. With our exceptional local team & 24/7 support, priceless memories await you!
Close
POPULAR TRIPS TO Malaysia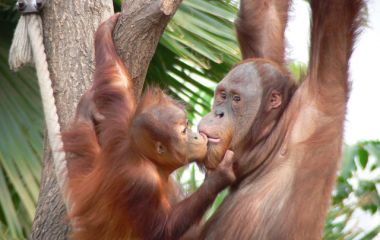 Mesmerizing Singapore and Malaysia
19 Days: $ 6,990
/ person
This private Malaysia and Singapore trip offers something for everyone. The verdant rainforests and exotic animals of Borneo appeals to nature and wildlife enthusiasts, vibrant Penang and Kuching appease the culture and heritage lover in you, while Langkawi offers crystal clear waters and soft white sands.
Nature, Wildlife and Adventure in Borneo
16 Days: $ 5,990
/ person
Venture into the wild heart of Borneo. Verdant rainforests, exquisite natural wonders and exotic wildlife await you on this private Malaysia tour.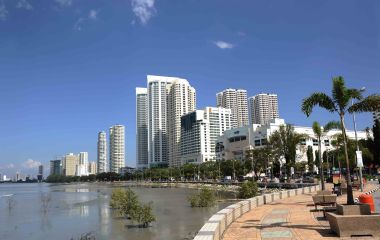 Discover Singapore and Peninsular Malaysia
19 Days: $ 3,990
/ person
Combine your Malaysia tour with a delightful Singapore sojourn. With a vibrant melting pot of culture, heritage, cuisine and natural beauty, and unique experiences curated by our destination experts, there are charming surprises awaiting you around every corner.
Load More
travel with an award-winning team
All our unique tours are built on extensive knowledge of our destinations, an outstanding team of professionals, and personalized top-notch service. In 2019, we were recognized with the Travel Weekly Magellan Gold Award for being the World's Leading Tour Operator – Overall, and nominated as Europe's Leading Tour Operator by World Travel Awards. In 2020, we have won the Most Trusted Online Tour Operator Award by Lux Life Magazine.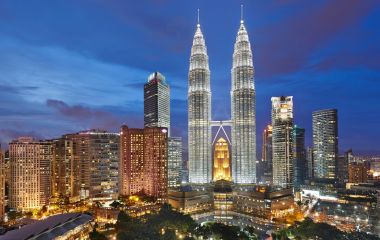 Explore Expert Secrets for a Perfect Malaysia Vacation!
Senior Travel Consultant for Asia, Prathima Rijhwani, describes her experiences on a Malaysia tour with Enchanting Travels.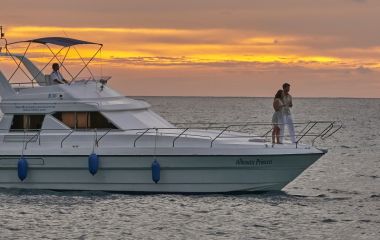 Top 10 Cruises in Asia that will make Your Vacation one to Remember
There is something truly unique about a luxury cruise down Asia's magnificent and iconic rivers. Discover our top 10 favorites for your cruise of a lifetime!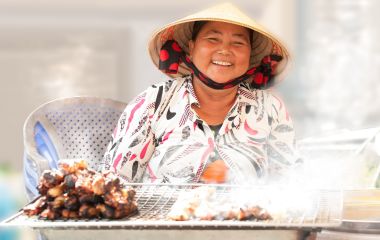 Southeast Asian Street Food Diaries: The Best 'Pho' on the Go
Brace for a delectable journey as we take you on the trail of some of the best Southeast Asia street food you can possibly have.
THE ENCHANTING DIFFERENCE
We have had the opportunity to travel quite a bit but this trip was exceptional! We had 12 flights from start to finish and Enchanting Travels made this seamless. Each country Jojo and Sapna had some special arranged for us that truly made the trip unforgettable. Dinner in the rice fields in Vietnam, Kampong Khleang and lunch in a locals home. Patara Elephant Reserve and cooking dinner in a locals home, Private speed boat for the day to the Phi Phi islands.
If you want an unforgettable exquisite travel experience, feel confident that Enchanting Travels will exceed your expectations from the first day all the way through your trip. I wouldn't hesitate to book with them a recommended their excellent company.
We were taken care in every aspect of our trip. It was flexible based on our needs but structured enough to see everything we wanted and needed to see.
Do you have a vacation in mind? Personalize your itinerary with our Trip Builder.