Great Expectations Fulfilled, on a Tour Through India
Any tour to India is sure to be an adventure. That is inherent in the nature of this land, which is at once mind-boggling and inspiring, imperfect and incredible.
From north to south, India's geography is captivating. At hill stations in Himachal Pradesh wake up to views of the snow-capped peaks of the mighty Himalayas. The peninsula of India has a 4,600-mile-long coastline with a diverse range of sites: Goa's sandy beaches, the mangroves of the Sundarbans, historic seaside temples at Mamallapuram. And there's Kanyakumari, the southernmost tip of India, where the Arabian Sea, Indian Ocean, and Bay of Bengal meet.
You may have heard the cliché that India is sheer chaos, and perhaps it is. But there is a method to its madness. Leave the uncovering of that pattern to Enchanting Travels' experts, experienced in organizing private tours to India. From start to finish, all you need to do is trust, keep your mind open to having a blast, and drinking lots of chai.
Whichever direction you travel, India's history, seen through its magnificent monuments, will leave you humbled and awestruck. In the southern state of Tamil Nadu witness religiosity and ritual at Madurai's Meenakshi Temple. Go west where Rajasthan's Mehrangarh Fort, towering over the city of Jodhpur, is a both palace and symbol of a medieval military tradition. In northern India the glory days of the Mughal Empire come alive in the monuments of places like Fatehpur Sikri and Delhi. Plan at least two weeks to capture some of the marvels of this remarkable country, even if right now all you really want to do is to visit the Taj Mahal.
Dream Carefree
Go ahead and dream big. Enchanting Travels experts are here to help you plan the ultimate escape. Tell us your vision for the trip of a lifetime and we'll make it a reality.
Plan Carefree
One of our destination experts will reach out to craft a completely customized itinerary. Book your personalized journey and know that our flexible policies have you covered.
Travel Carefree
Relax and prepare for takeoff, knowing that your trip is perfectly planned and you have a personal concierge on call 24/7. Our experts are here to keep you safe and handle the details.
Close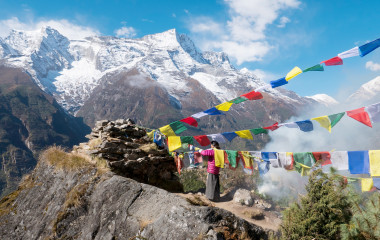 North India: Mysteries of Kumaon
13 Days: $ 4,290
/ person
This India vacation introduces you to both India's culture and heritage as well as pristine landscapes. In the Golden Triangle of North India, you will discover Mughal and Rajput-era architecture such as the Taj Mahal.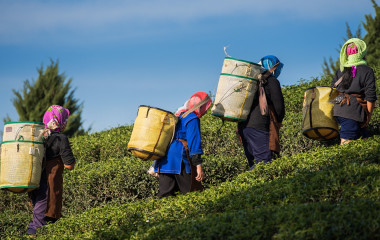 Eastern Gems: Assam, Nagaland and Meghalaya
16 Days: $ 5,090
/ person
Explore some of the most pristine destinations in India! Set in the far east, the states of Assam, Nagaland, and Meghalaya offer lush green hill landscapes, picturesque towns and villages and unique cultures of their own.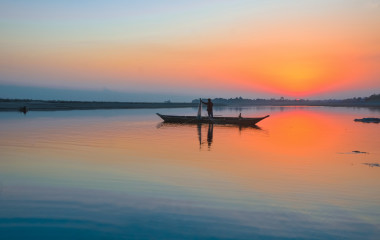 Eastern Legends, Wildlife and Mystic River Cruise
14 Days: $ 6,790
/ person
Take a memorable cruise down the mighty Brahmaputra River in East India, one of the largest in the country, as it meanders past scenic landscapes, wildlife sanctuaries and quaint little villages. In this largely untouched part of India, you will also explore lush green Balipara, one of the best sources of Assam tea, as well […]
Load More
OUR AWARDS
At Enchanting Travels, our unique tours are built on extensive knowledge of our destinations, an outstanding team of professionals, and personalized top-notch service. Our work is consistently recognized by prestigious organizations across the travel industry. In 2020, we received the Travel Weekly Magellan Gold Award for the World's Leading Tour Operator – Overall and were recognized as North America's Leading Tour Operator by World Travel Awards. In 2021, we have won the Lux Life Magazine Award for the Best Global Custom Travel Company – USA.






"Through my conversations with Swati and some changes that evolved the trip was perfectly planned and brilliantly executed. Her interest into my goals on this trip, produced an incredible experience."
"I have used Enchanting Travels for a lot of my journeys. I have always enjoyed a hassle free trip. They always amend any issues that occur during the trip. Highly recommend Enchanting Travels for your dream holiday."
"There are rare times in life when you set out on a trip and it becomes a transformative journey of discovery of a culture rich in history, with a people who are unfailingly gracious and kind. That was our experience in India thanks to Enchanting Travels."
"Our Indian trip was truly enchanting. We were two couples who wanted just train travel and small hotels and the company was able to meet all our requirements. The guides were very knowledgeable, and the chauffeurs were excellent. The support staff were there to meet us, and ensured that all the train travel was an enjoyable experience. We will use them again for future trips."
"Enchanting Travels planned for us a trip with memories that will last a lifetime. We traveled to India, a country that would be hard to travel to without proper guidance. We never felt alone during our trip, and we never felt like we were getting anything less than the best experience."
"Enchanting Travels really lives up to its name. Our trip to India will be fondly remembered for all its amazing sights, but also for how wonderfully everyone treated us. They really took all the stress and uncertainty out of our trip planning. I'd highly recommend them, and I intend on seeing many more countries with their help."
"We would wholeheartedly recommend Enchanting Travels to anyone wishing to undertake a private tour of India. We always felt looked after and cared for throughout the trip. Enchanting were excellent every step of the way, from the initial contact and personally planned itinerary to the final day of our trip when they saw us off at the airport. We would definitely use them again in another part of the world where they conduct tours. Very professional and excellent company that we have no hesitation in recommending to anyone."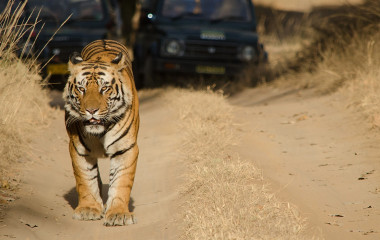 Safari in India: Meet the Royal Bengal Tiger
Discover the secrets of the wilderness on your safari in India! Tucked away in the national parks of Central India, there is a touch of magic in every jungle, as they unfold their treasures of flora and fauna, the simple living of local villagers and of course, the mysterious Royal Bengal Tiger!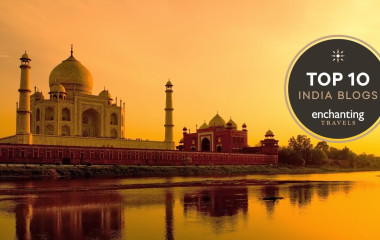 Top 10 Travel Blogs of India
Searching far and wide across the web, we reviewed dozens of blogs, and here's our list of the top 10 travel blogs of India.
Top Must-see Forts on Your India Tour
When traveler's think to visit India, you naturally think forts and palaces. It's quite natural then, that these architectural wonders have featured in myriad documentaries, movies and photos, and remain the go-to destinations to include in your India travel plans! India's conundrum and charisma has for centuries mesmerized the imagination of infinite artists, literati, poets, […]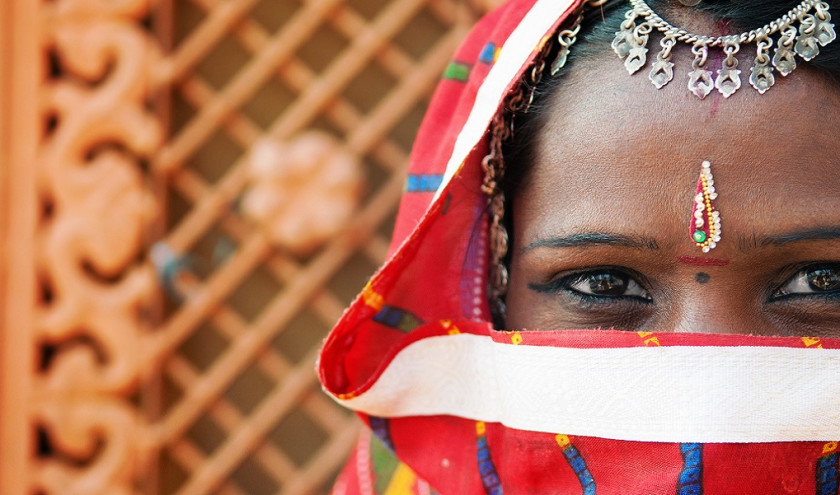 North or South India: Which is the one for you?
With a vast country like India, choosing a region is no mean feat! Here's your comprehensive guide on what North and South India have to offer to help you decide on the best tour for you.
Read Post
THE ENCHANTING DIFFERENCE
Through my conversations with Swati and some changes that evolved the trip was perfectly planned and brilliantly executed. Her interest into my goals on this trip, produced an incredible experience.
Enchanting Travels customizes every aspect of our travel which perfectly suits our needs. The staff is knowledgeable, professional, patient, fun and personable, as well as attentive to all our needs throughout our trip. We also enjoy all the private transportation, private tours and luxury accommodation. We feel like the kings and queens when we travel with Enchanting. Enchanting offers the perfect travel experience for us!
I cannot imagine being without Enchanting Travels for my first trip to India. With new and different things to acclimate to and customs I was not privy to, ET made my journey a breeze. I was able to see and enjoy the entirety of all places visited without worrying about tickets and transfers and luggage and hotels and anything that might take me away from being "in the moment". Usually one fourth of my trip is spent making arrangements but not so with Enchanting Travels as it is all done for you. Kudos to ET.
Do you have a vacation in mind? Personalize your itinerary with our Trip Builder.