For a Taste of the Good Life, Vacation in La Belle France
Museums, romance, food, fashion, architecture, art—to vacation in France is to experience fine living. This is a country that has inspired many brilliant painters, and its charming heritage continues to fascinate the modern traveler. When a capital city has some of the world's most famous attractions, and a country is the most visited tourist destination in the world, where do you begin? Start and end in Paris, for sure. But once you've inhaled its iconic architecture, world-class galleries and museums, and lounged at terrace cafés, patisseries, and bistros, move on to make your acquaintance with what the rest of France has to offer. Get an Enchanting Travels expert to help plan your itinerary, or you may never leave the magnificent "City of Light", world headquarters for fine dining, legendary designers, and haute couture.
Not far from Paris, go castle- and chateau-hopping in the Loire Valley and immerse yourself in some of the finest traditions of wine making and gourmet dining. Wine-lovers cannot miss a visit France's wine capital Bordeaux where wine bars and picturesque outlying estates allow you to taste the splendorous wines produced here. A food, market, or degustation tour may be the best way to explore this region, but Bordeaux is also one of France's many UNESCO World Heritage sites.
The Provence region, famous for endless fields of lavender and wine estates that produce the most perfect pink rosé wine, is dotted with storybook pretty towns and villages. The southernmost part of this province is the French Riviera or the Côte d'Azur, lined with chic seaside resorts. Relive medieval history in Provence's riverside city of Avignon and spend a while in sunny Nice, which has the added attraction of being a hotbed of culture and art.
Close to the Rhône Valley and the vineyards of Provence and Burgundy, the city of Lyon is often considered France's traditional gastronomic capital. Savor French cuisine at the best bouchons, but don't neglect to marvel at the city's Renaissance architectural gems and exquisite museums.
World War II history buffs must make a pit stop at Normandy's beaches or other D-Day sites and museums. Then head to the magical island abbey of Mont-St-Michel. Further inland, sample some of Normandy's world-renown produce: Camembert cheese, Calvados brandy, and apple cider.On your holiday in France stop off at champagne cellars in Reims and live it up in world-class cities like Strasbourg. One thing is for certain though, whether you're viewing the grand palace at Versailles or stunning alpine vistas from the ski resort of Chamonix, France will bowl you over at every step.
Dream Carefree
Go ahead and dream big. Enchanting Travels experts are here to help you plan the ultimate escape. Tell us your vision for the trip of a lifetime and we'll make it a reality.
Plan Carefree
One of our destination experts will reach out to craft a completely customized itinerary. Book your personalized journey and know that our flexible policies have you covered.
Travel Carefree
Relax and prepare for takeoff, knowing that your trip is perfectly planned and you have a personal concierge on call 24/7. Our experts are here to keep you safe and handle the details.
Close
Christmas Cheer in France
10 Days: $ 4,190
/ person
Explore France's famed Christmas markets on this private vacation. Experience the romance of Paris with personalized explorations of its famed landmarks, see the twinkling Christmas lights and revelers of Strasbourg, and sample the culinary delights of Lyon, France's food haven.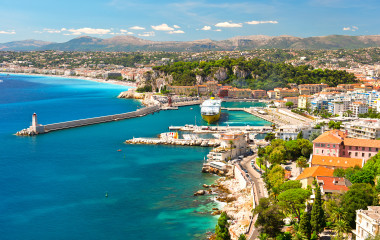 South of France: Culture, Cuisine and the Riviera
10 Days: $ 4,090
/ person
Explore the dreamy Côte d'Azur or French Riviera, from sun-soaked Nice to ruins and medieval villages. Travel inland to discover the lavender landscapes of Provence and the old town of Avignon.
Load More
OUR AWARDS
At Enchanting Travels, our unique tours are built on extensive knowledge of our destinations, an outstanding team of professionals, and personalized top-notch service. Our work is consistently recognized by prestigious organizations across the travel industry. In 2020, we received the Travel Weekly Magellan Gold Award for the World's Leading Tour Operator – Overall and were recognized as North America's Leading Tour Operator by World Travel Awards. In 2021, we have won the Lux Life Magazine Award for the Best Global Custom Travel Company – USA.






This was our second trip with Enchanting Travels. Our first was to Bali. This trip was a driving trip to the Utah National Parks and the Grand Canyon. We trusted Enchanting Travels to set up an itinerary that would enable us time to see all the sites without feeling rushed. The planning they did on short notice was perfect. Our personal trip coordinator did a great job of keeping in contact, answering questions and making reservations. Highlights were a helicopter trip over the Grand Canyon and many hikes into breathtaking areas. Enchanting Travels makes trip planning so easy and the trip itself an unforgettable experience. We highly recommend them.
"My wife and I have been planning a trip through South America and our Travel Consultant, Lisa Fox, has provided nothing but exceptional service and support to create the perfect itinerary for this trip. Bags were nearly packed and we could picture the view from Machu Picchu, but plans have had to change due to travel safety and restrictions from the recent Coronavirus. While this could have been a very stressful time having to reschedule, rebook and who knows how much money could have been lost for what has already been paid for, Enchanting Travels has made it incredibly easy and stress free to reschedule the trip once this passes. We are very appreciative for the pre-trip support, and can already tell that the experience once we are actually on the road will be equally incredibly. Thanks for all your support!"
"Great company, great people!
They helped us put together a complex schedule which included a number of experiences that we could not otherwise get. Also, in light of Covid-19, they were able to reschedule our upcoming Japan trip without additional fees, where many of my friends have scheduled similar trips (same timeframe) on their own, and all were refused a refund or reschedule without significant fees, despite having trip insurance."
"We have used Enchanting Travels twice for trips. We couldn't have been happier with the trips planned. Our first trip was a spectacular trip to southern India with driver for three weeks. This year's trip was to Scotland. Unfortunately with the corona virus pandemic we chose to postpone this trip until 2021. Enchanting travels was very understanding of our concerns and quickly responded by moving our trip with all our desired sights to spring of 2021. Couldn't ask for anything better from this stellar company with their caring staff."
"Enchanting Travels is a bespoke experience. From planning my trip, through to the trip itself, everything was thought about. We traveled at a particularly difficult time, due to the Coronavirus outbreak. We were supported with everything, kept up to date with how the situation was developing and how this might affect us. Having WiFi in the car allowed us to communicate with our Trip Coordinator and check with our online government updates. Our stay was luckily not affected, but I felt so supported by the team. Our guides were ready waiting for us, could answer any questions about the sites we were visiting, they communicated with our chauffeur to ensure everything went smoothly. I could not recommend this company more highly. Excellent planning, experience, and execution. Our holiday was truly ENCHANTING!"
"The best thing about Enchanting Travels is the people, from the trip planners to the guides to the drivers. Everyone has been friendly, courteous and professional. The activities and accommodations are planned to fit our wishes, but we still had the flexibility to add or change and activity at short notice."
"I recently completed a 46-day adventure tour through India that was the best ever thanks to Enchanting Travels. The Enchanting Agent began by interviewing me for an hour and came back with the perfect routing and pacing. The on-the-ground support was second to none. Enchanting says that their trip coordinators are there 'in case of emergency' but that does not come near to describing the relationship. My trip coordinator was in constant communication with me to ensure that every leg of the trip went as planned. No detail was too small for her to look after. I was assigned the same driver for 27 days and he was the 'Best Indian Driver Ever' because he did more than drive. He curated experiences on the road on those 'non-planned' days that I will remember for a lifetime. The value for money was simply remarkable. I don't think I'll travel without the help of Enchanting Travels again."
"Enchanting Travels is very knowledgeable about the areas they coordinate travels for. The consultants and coordinators are very easy to work with to arrange and coordinate what you want to see and do."
"Enchanting Travels was stellar across the board. From planning to getting there and experiencing Peru, our Enchanting Travels team made it truly enjoyable. The perfect amount of culture, adventure, and relaxation!"

your guide to french cuisine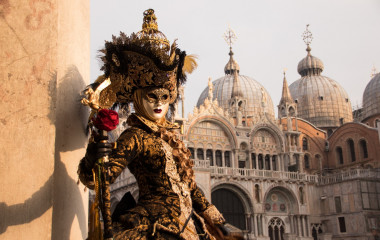 Ode to the Centuries: Art and Architecture in Italy
Whether you're a fan of classical columns and ornate frescoes or more contemporary allures, you'll be spoilt for choice in Italy. Learn more about Italian art and architecture to plan your cultural vacation.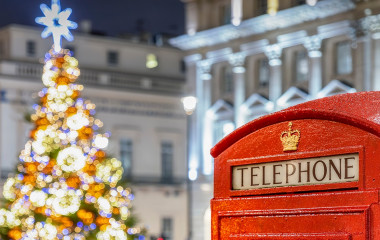 Must-see Festivals and Events in the UK and Ireland
Discover the must-see festivals and events in the UK and Ireland, from the Glastonbury Festival to Bloomsday, St. Patrick's Day celebrations and more!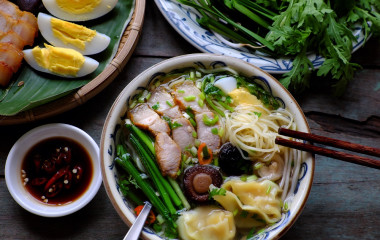 Your Guide to the Top 10 Food Destinations in the World 
Embark on a culinary sojourn that will most certainly tantalize your tastebuds! Our curated list of destinations will provide a truly mouthwatering vacation.
THE ENCHANTING DIFFERENCE
One of the very best travel experiences I have ever had. We even got updates once at 3 am! He also made one change in one day's itinerary to accommodate our wishes which was very wonderful. For business, I have traveled to Europe, Russia, all over Asia and South Africa but was blown away by all the beautiful sites in Argentina and Chile.
All the little touches made by our Enchanting Travel consultant, Amelia Edwards, were noticed and recognized by my wife and I. Thank you for making our milestone trip (25th wedding anniversary) such a memorable one! We look forward to engaging Enchanting Travels again for our next South American adventure!!
This was my first adventure as a solo traveler. But while I may have traveled on my own, I was never alone. I was well taken care of by a superb team of planners, trip coordinators, guides and drivers.
Do you have a vacation in mind? Let us help you create the trip of a lifetime.