Architecture, Culture, and Cuisine Top a Grand European Tour
The highlights of any European tour are impressive architecture, art and heritage, wine and gastronomy. Anyone can go to Europe, but to get an insider view and authentic insights, you need a tailor-made itinerary from Enchanting Travels. Not only will our bespoke tours take you to Europe's top cities, we'll include character-filled villages and towns, and picturesque landscapes.
Imposing castles and medieval cathedrals are an essential part of a UK and Ireland trip. Whether it's the Cotswolds, County Kerry, or the Isle of Skye, the countryside exudes tremendous charm. London leads the pack in iconic world cities, while Dublin and Edinburgh are literary hubs; all display cutting-edge culture, art, museums, and theatre. Chat with locals at a pub and sip on a local draught, but do also set aside time for another quintessential British indulgence—full afternoon tea at a posh hotel.
Across the English Channel, relive World War II history on the sands of Normandy's beaches in France. Paris, the stylish city by the Seine, is always utterly captivating. In Bordeaux sip the world's best wines and savor exquisite farm-to-table meals. Provence has the perfect ambience for learning to cook classic regional dishes, against the backdrop of swaying lavender fields. From there, turn to the sun-kissed French Riviera: a paradise with luxurious accommodations, chic bars, and romantic seaside cafés.
Just across the border is Italy's Ligurian coast with famous Portofino and uber-quaint villages. In the heart of Italy, Tuscany has everything: fabulous Renaissance art and architecture in Florence, splendid wines in Chianti, olive groves and food to warm the soul. All this complements outstanding architectural gems in Italy's biggest cities: Rome, Florence, Milan, and Venice.
Spain is hard to resist. Seville seduces you with its live flamenco dancing, and any visit to Barcelona must pay homage to Gaudi at Sagrada Familia Basilica. Madrid's trio of must-see museums hold stunning art collections, while in Granada it's the Moorish palace complex of Alhambra that dominates. Loosen your belt before you arrive in Spain for it is a true gourmet paradise. Squeeze in a trip north, to sample wines and regional cuisine at prestigious wineries in Rioja and San Sebastian.
Germany too produces fine white wines, but it's more famous for terrific beers, with Munich the undisputed beer capital. Old and new architecture stands tall: grand Romanesque churches of Cologne; the glittering modern masterpiece, the Elbphilharmonie, in Hamburg; fairytale Neuschwanstein Castle, overlooking the scenic Bavarian countryside. Vibrant Berlin and traditional Frankfurt may call out to you, but let your itinerary also include picturesque towns like Nuremberg or lovely Baden-Baden, set on the edge of the pine-scented Black Forest.
Explore
Where do you want to go? What do you want to do? Be it popular sights or off the beaten path experiences, tell us your travel dream through our trip planner.
Design
Our destination experts will get in touch with you to craft a completely tailor-made, obligation-free itinerary to match your interests and budget.
Experience
Once you have booked your trip, sit back and relax – we'll take care of everything else. With our exceptional local team & 24/7 support, priceless memories await you!
Close
Christmas Cheer in France
9 Days: $ 3,990
/ person
Explore France's famed Christmas markets on this private vacation. Experience the romance of Paris with personalized explorations of its famed landmarks, see the twinkling Christmas lights and revelers of Strasbourg, and sample the culinary delights of Lyon, France's food haven.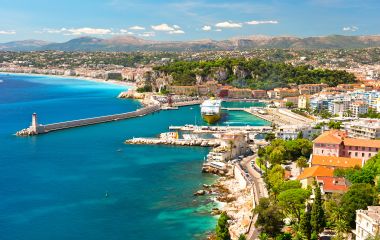 South of France: Culture, Cuisine and the Riviera
10 Days: $ 4,090
/ person
Explore the dreamy Côte d'Azur or French Riviera, from sun-soaked Nice to ruins and medieval villages. Travel inland to discover the lavender landscapes of Provence and the old town of Avignon.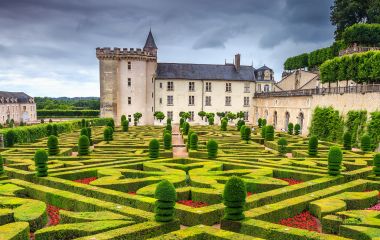 France: Landscapes, History and Wine
10 Days: $ 5,590
/ person
This custom France vacation takes you to the heart of Normandy and the Loire Valley, where you can explore historic sites such as the D-Day Beaches, Mont St-Michel, romantic abbeys and classic French châteaux at leisure. Discover picturesque villages and tranquil valleys in Northern and Central France, live it up in Paris, and sample authentic […]
Load More
travel with an award-winning team
All our unique tours are built on extensive knowledge of our destinations, an outstanding team of professionals, and personalized top-notch service. In 2019, we were recognized with the Travel Weekly Magellan Gold Award for being the World's Leading Tour Operator – Overall, and nominated as Europe's Leading Tour Operator by World Travel Awards. In 2020, we have won the Most Trusted Online Tour Operator Award by Lux Life Magazine.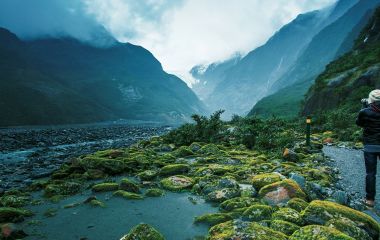 Spectacular Sights: New Zealand's Landscapes and Geology
From the impossibly beautiful Southern Alps to ancient glaciers, forests and beaches, get your lowdown on the stunning natural wonders of New Zealand.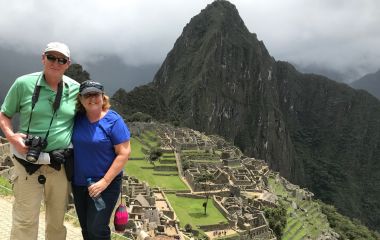 Your Ultimate Guide to the Top 10 UNESCO World Heritage Sites of 2019
They are stunning feats of architectural genius, historic centers of ancient cities, or incredibly rich habitats that are fast disappearing. Curated by our experts, discover 2019's top 10 UNESCO World Heritage sites from our exotic world.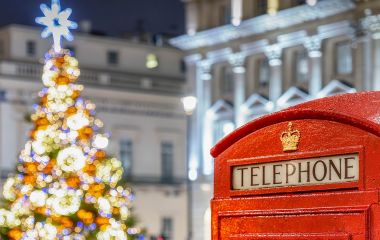 Must-see Festivals and Events in the UK and Ireland
Discover the must-see festivals and events in the UK and Ireland, from the Glastonbury Festival to Bloomsday, St. Patrick's Day celebrations and more!
THE ENCHANTING DIFFERENCE
Do you have a vacation in mind? Personalize your itinerary with our Trip Builder.