Travel to Oman for Wild Wadis, Lively Souks and Historic Forts
Travel to Oman for a whiff of frankincense and myrrh, a peek at its forts and castles, camel rides through windswept deserts and hikes among verdant wadis dotted with waterfalls. Meet the hospitable heart of Oman with bespoke itineraries created by Enchanting Travels. From the white sand beaches hugging its Indian Ocean coast to Jebel Shams in the Al Hajar Mountains, prepare to be swept off your feet.
Your Oman vacation will be as dramatic as each town, built predominantly in white and beige, topped with turquoise roofs and domes. Expect to encounter rustic souks alive with delightful traditional artefacts. Visit Oman for the rich flavors of grilled mishkak and biryanis, meat stews and delicate flatbreads, finished off with sweet halwas plump with dates and nuts.
Tucked between the Hajar Mountains and the Indian Ocean, the elegant capital city of Muscat boasts of landmark marble structures. Stop by the city's bustling Mutrah Souk with stalls displaying everything from spices and frankincense to silverware. Traditional coffee houses here serve fragrant cups brewed with saffron and cardamoms. History buffs will be spoilt with choices of fortified castles to explore across the sultanate. Whether you visit the hilltop forts at Nizwa and Nakhl, or the beautiful Al Hazm Fort in Rustaq, our travel experts would advise you on what would suit your interests best.
Oman's coastline is marked by dozens of islands and islets with pristine beaches and precious coral reefs teeming with marine life. Spot green turtles hatch along the beach in Ras Al Jinz and visit a traditional dhow building shipyard at Sur. Did you know that the Omani coasts were home to Sindbad the Sailor? Or that Oman gave East Africa its Swahili tongue?
Salalah, Oman's second largest city, stands in the shadows of the Dhofar Mountains. Safari drives from the city to the surrounding highlands and the Rub Al Khali Desert are quite popular. Enjoy wildlife sightings of sand gazelles, ibex, the occasional Arabian leopard and wild falcons.
Whether you want to hike in the wilds, visit a spectacular sinkhole, or spend a day at a Bedouin village, we'll make sure you find your dream vacation in Oman. .
Dream Carefree
Go ahead and dream big. Enchanting Travels experts are here to help you plan the ultimate escape. Tell us your vision for the trip of a lifetime and we'll make it a reality.
Plan Carefree
One of our destination experts will reach out to craft a completely customized itinerary. Book your personalized journey and know that our flexible policies have you covered.
Travel Carefree
Relax and prepare for takeoff, knowing that your trip is perfectly planned and you have a personal concierge on call 24/7. Our experts are here to keep you safe and handle the details.
Close
OUR AWARDS
At Enchanting Travels, our unique tours are built on extensive knowledge of our destinations, an outstanding team of professionals, and personalized top-notch service. Our work is consistently recognized by prestigious organizations across the travel industry. In 2020, we received the Travel Weekly Magellan Gold Award for the World's Leading Tour Operator – Overall and were recognized as North America's Leading Tour Operator by World Travel Awards. In 2021, we have won the Lux Life Magazine Award for the Best Global Custom Travel Company – USA.






"This was truly an "Enchanting" adventure! The value and service was beyond excellent! The entire team ensured every detail was taken care of and went out of their way to welcome us! And every hotel and excursion was amazing, and we were greeted with welcoming open arms every where we stayed! Nothing was left to chance…and we felt so secure knowing Enchanting Travels had everything lined up for us! Even our lodges said Enchanting Travels was a top-notch company!"
"We have used Enchanting Travels twice to help us with our African adventures, and totally appreciate the details and planning. Visiting several countries in Africa requires transfers and planning, and Enchanting were on top of everything."
"We received complete support from Enchanting's travel experts from day 1. They were very prompt in developing an itinerary that fit into our budget and interests; answered all our questions with clarity and advised on various options and special arrangements we wanted to make."
"This was the trip of a lifetime for my husband and I. It was first class service from the moment we landed. The ease of having everything pre-booked for us really allowed us to enjoy our trip. I would highly recommend this service for anyone looking to plan a trip like this."
"We chose Enchanting Travels for a Kenya, South Africa and Botswana trip. We will not hesitate to rely on them in the future. Everyone from start to finish was informative and dependable. Enchanting Travels even surprised us with an awesome dinner experience for just the two of us."
"We have traveled with Enchanting five years in a row. The travel experience with Enchanting has always been unique and memorable for us, for they offer fully customized itineraries that perfectly suit our needs. They always go above and beyond to fulfill our needs throughout our travel."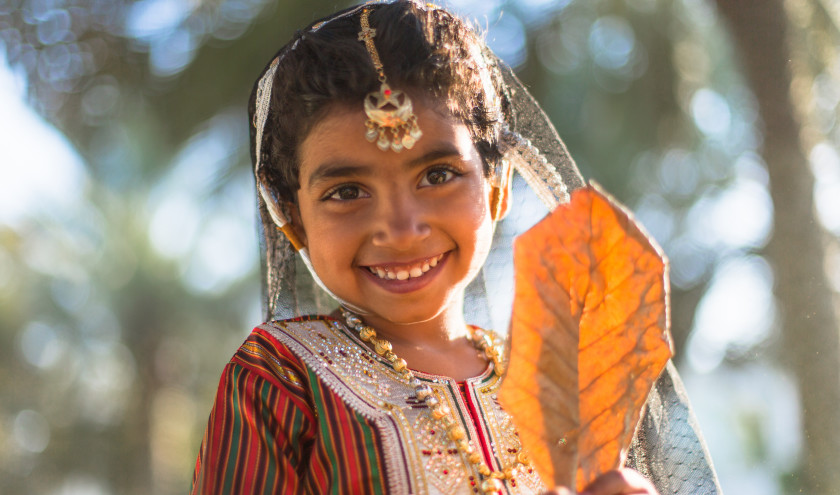 The Legendary Hospitality of Oman
Welcome to a country that has spent 100,000 years honoring their guests.
Read Post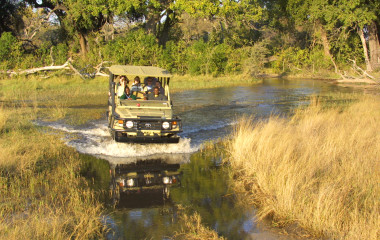 Discover the Best Time to Visit the Okavango Delta
Time your safari right for amazing wildlife encounters one of the world's most unique destinations.
Eight Landscapes You Wouldn't Expect in Europe
From dramatic ice caps and jewel-toned lakes to remote islands covered in verdant jungle and volcano craters, explore The Continent differently.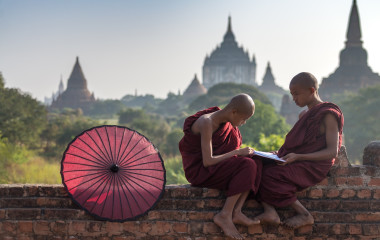 The Best Travel Books to Keep Your Wanderlust Alive
Our experts recommend their favorite reads from around the globe.
THE ENCHANTING DIFFERENCE
Do you have a vacation in mind? Personalize your itinerary with our Trip Builder.