Lovely Lagoons and Silken Beach Sand in the Maldives
The term tropical beach paradise was probably coined with the Maldives in mind. This secluded Indian Ocean haven, lying southwest of India and Sri Lanka, is as gorgeous undersea as it is above.
Underwater, a clown triggerfish darts past while you're focusing on a school of three-striped damselfish. A stingray glides along the sandy sea floor, while a slender yellow trumpetfish disappears into the boulder coral nearby. Snorkeling with a busy bunch of neon fish surely rates among life's most joyful experiences.
Turquoise or aquamarine, cerulean or azure: Blue is the dominant color of this archipelago of 1,190 islands. Private island resorts sprawl exclusively over 80 different islands, providing a range of accommodations: eco-conscious, family-friendly, or over-the-top luxurious and accessed only via seaplane. Enchanting Travels destination specialists are familiar with the ins and outs of the choices available, and know how much this holiday means to you. We'll understand your preferences, and secure for you the most desirable resort rooms, whether it's a water villa over a lagoon or a bungalow in a garden.
Walking past colorful houses and shops on Maafushi island, travelers on a day trip there (or to the capital Malé), can get a sense of local Maldivian life. For the most part though, fixate on simple pleasures: cherishing time in the sun, swimming in shallow lagoons, or walking on silken sands. When you seek some activity, there's the full range of water sports available from scuba diving and snorkeling, to paddle boarding and jet skiing. We suggest you follow your activity session with a round of indulgence and relaxation at your resort spa.
Dream Carefree
Go ahead and dream big. Enchanting Travels experts are here to help you plan the ultimate escape. Tell us your vision for the trip of a lifetime and we'll make it a reality.
Plan Carefree
One of our destination experts will reach out to craft a completely customized itinerary. Book your personalized journey and know that our flexible policies have you covered.
Travel Carefree
Relax and prepare for takeoff, knowing that your trip is perfectly planned and you have a personal concierge on call 24/7. Our experts are here to keep you safe and handle the details.
Close
POPULAR TRIPS TO Maldives
Highlights of Rajasthan and Maldives
15 Days: $ 6,390
/ person
From India's exotic culture to Maldives pristine beaches – experience the best on this tailor-made Rajasthan and Maldives trip. Beginning in India's capital Delhi, soak in Mughal-era architecture and the ethereal beauty of the white-domes Taj Mahal in Agra.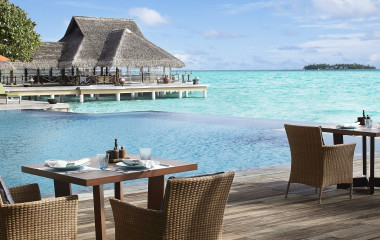 Sri Lankan Heritage and Maldives Luxury
15 Days: $ 4,590
/ person
This private beach vacation in Sri Lanka and the Maldives is coupled with rich cultural experiences and serene moments in nature, ideal if you are looking for variety. Once you've delved into historic worlds in Sri Lanka, why not indulge in leisurely luxury at the Maldives?
Load More
OUR AWARDS
At Enchanting Travels, our unique tours are built on extensive knowledge of our destinations, an outstanding team of professionals, and personalized top-notch service. Our work is consistently recognized by prestigious organizations across the travel industry. In 2020, we received the Travel Weekly Magellan Gold Award for the World's Leading Tour Operator – Overall and were recognized as North America's Leading Tour Operator by World Travel Awards. In 2021, we have won the Lux Life Magazine Award for the Best Global Custom Travel Company – USA.





My wife and I have been planning a trip through South America and our Travel Consultant, Lisa Fox, has provided nothing but exceptional service and support to create the perfect itinerary for this trip. Bags were nearly packed and we could picture the view from Machu Picchu, but plans have had to change due to travel safety and restrictions from the recent Coronavirus. While this could have been a very stressful time having to reschedule, rebook and who knows how much money could have been lost for what has already been paid for, Enchanting Travels has made it incredibly easy and stress free to reschedule the trip once this passes. We are very appreciative for the pre-trip support, and can already tell that the experience once we are actually on the road will be equally incredibly. Thanks for all your support!
"Great company, great people!
They helped us put together a complex schedule which included a number of experiences that we could not otherwise get. Also, in light of Covid-19, they were able to reschedule our upcoming Japan trip without additional fees, where many of my friends have scheduled similar trips (same timeframe) on their own, and all were refused a refund or reschedule without significant fees, despite having trip insurance."
"We have used Enchanting Travels twice for trips. We couldn't have been happier with the trips planned. Our first trip was a spectacular trip to southern India with driver for three weeks. This year's trip was to Scotland. Unfortunately with the corona virus pandemic we chose to postpone this trip until 2021. Enchanting travels was very understanding of our concerns and quickly responded by moving our trip with all our desired sights to spring of 2021. Couldn't ask for anything better from this stellar company with their caring staff."
"The best thing about Enchanting Travels is the people, from the trip planners to the guides to the drivers. Everyone has been friendly, courteous and professional. The activities and accommodations are planned to fit our wishes, but we still had the flexibility to add or change and activity at short notice."
Enchanting Travels is a bespoke experience. From planning my trip, through to the trip itself, everything was thought about. We traveled at a particularly difficult time, due to the Coronavirus outbreak. We were supported with everything, kept up to date with how the situation was developing and how this might affect us. Having WiFi in the car allowed us to communicate with our Trip Coordinator and check with our online government updates. Our stay was luckily not affected, but I felt so supported by the team. Our guides were ready waiting for us, could answer any questions about the sites we were visiting, they communicated with our chauffeur to ensure everything went smoothly. I could not recommend this company more highly. Excellent planning, experience, and execution. Our holiday was truly ENCHANTING!
"I recently completed a 46-day adventure tour through India that was the best ever thanks to Enchanting Travels. The Enchanting Agent began by interviewing me for an hour and came back with the perfect routing and pacing. The on-the-ground support was second to none. Enchanting says that their trip coordinators are there 'in case of emergency' but that does not come near to describing the relationship. My trip coordinator was in constant communication with me to ensure that every leg of the trip went as planned. No detail was too small for her to look after. I was assigned the same driver for 27 days and he was the 'Best Indian Driver Ever' because he did more than drive. He curated experiences on the road on those 'non-planned' days that I will remember for a lifetime. The value for money was simply remarkable. I don't think I'll travel without the help of Enchanting Travels again."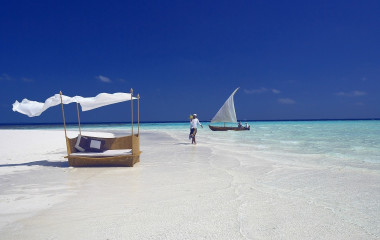 Winter Travel: Best Destinations For A Warm Escape
Put on your traveling shoes and go exploring this winter because we have a list of warm and sunny destinations that are begging to be explored!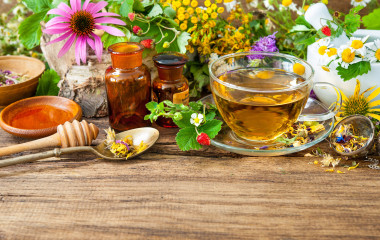 Expert Advice: How to Pack a Herbal Travel First Aid Kit!
It's perfectly natural after a long haul flight and a change of environment to feel a little peaky. Enchanting Travels, your tailor-made travel experts, are thrilled to share a selection of natural remedies that can come in handy to keep you hale and hearty with a first aid herbal kit.
THE ENCHANTING DIFFERENCE
We have had the opportunity to travel quite a bit but this trip was exceptional! We had 12 flights from start to finish and Enchanting Travels made this seamless. Each country Jojo and Sapna had some special arranged for us that truly made the trip unforgettable. Dinner in the rice fields in Vietnam, Kampong Khleang and lunch in a locals home. Patara Elephant Reserve and cooking dinner in a locals home, Private speed boat for the day to the Phi Phi islands.
If you want an unforgettable exquisite travel experience, feel confident that Enchanting Travels will exceed your expectations from the first day all the way through your trip. I wouldn't hesitate to book with them a recommended their excellent company.
We were taken care in every aspect of our trip. It was flexible based on our needs but structured enough to see everything we wanted and needed to see.
Do you have a vacation in mind? Personalize your itinerary with our Trip Builder.