Soul Purpose: Tour Italy and Experience La Dolce Vita
Any tour of Italy must combine art treasures, historic monuments, and gastronomic delights. Given the sheer number of UNESCO sites, unmissable paintings and sculptures, and the variety of remarkable regional food and wine, planning a vacation in Italy can leave you bewildered. Unless, of course, you have a knowledgeable Enchanting Travels consultant helping you navigate the myriad choices this boot-shaped country offers.
Begin with Italy's most recognizable landmarks. Stare in wonder at the grandeur of the Colosseum or Roman Forum, and then wander the vibrant, compact streets of Rome. Within this ancient and modern capital of Italy is the Vatican City, where St. Peter's Basilica and the Sistine Chapel are only a small part of the gems you will behold. In Florence, some of the most exquisite Italian Renaissance art awaits you. Equally fascinating is a saunter through its Mercato Centrale Firenze (the central market) where you can taste different olive oils or an impressive selection of prosciutto. You'd do well to set aside a few days to explore the charming vineyards and agricultural farms of the countryside in Tuscany. The neighboring Emilia-Romagna region too is world-famous for the most tantalizing produce—Mortadella Bologna, cured Parma ham, and Parmesan cheese.
Wherever you go in Italy, charming al fresco cafés, wine bars, and restaurants are perfect stopover points to rest in the company of a carafe of wine or dark espresso and biscotti. Note however, that feasting in Italy goes well beyond eating pasta and pizza. Savor fresh seafood cooked in unique local flavors, sample arancini, polenta, and osso buco too. Italy leaves no stone unturned to satisfy the sweet tooth, with its astounding array of dolci (desserts). Get your favorite tiramisu or gelato for sure, but also reach for mouthwatering sorbets, cannoli, and zabaglione. For the more enthusiastic there are also cooking classes and tasting menus, produce markets and truffle hunts, and wine and culinary tours that dive deep into the heart of gastronomic Italy.
Romantic Venice is the epitome of all that is grand and awe-inspiring in this culturally-rich country. Just as magical are many other, less famous, places. From Siena to Lucca, Italy is filled with well-preserved medieval cities with their characteristic central squares and grand duomos. In southern Italy visit the coastal city of Sorrento, surrounded by stunning mountains. From here, carry on to the Amalfi Coast where forest-covered cliffs and pretty villages and hamlets dot the landscape. Alternatively, head to the excavated ruins of Pompeii, the medieval castles and churches of Naples, or the Isle of Capri for a true taste of the laid-back Italian way of life.
Explore
Where do you want to go? What do you want to do? Be it popular sights or off the beaten path experiences, tell us your travel dream through our trip planner.
Design
Our destination experts will get in touch with you to craft a completely tailor-made, obligation-free itinerary to match your interests and budget.
Experience
Once you have booked your trip, sit back and relax – we'll take care of everything else. With our exceptional local team & 24/7 support, priceless memories await you!
Close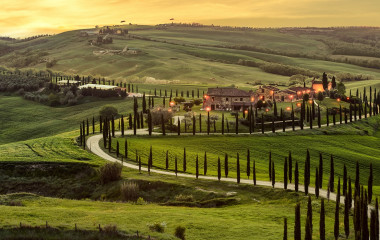 Italy, Under the Tuscan Sun
10 Days: $ 4,590
/ person
Unravel the charms of Tuscany on a comprehensive tour of this remarkable Italian province. From the Renaissance delights of Florence to the Leaning Tower of Pisa, medieval towns in the countryside, gastronomic tours, vineyard visits and truffle hunts, explore Tuscany in depth!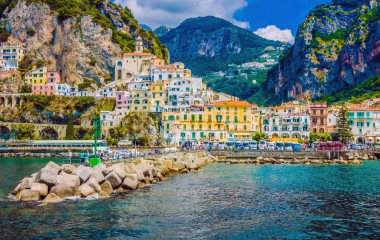 Southern Culture and the Amalfi Coast
9 Days: $ 4,590
/ person
Be enchanted at Italy's southern coast where centuries-old history comes together with a stunningly dramatic landscape, preserved coastal towns, and haut monde culture! Deemed a UNESCO World Heritage site, discover one of the jewels of the Mediterranean at swish Positano.
Highlights of Italy
10 Days: $ 2,490
/ person
Explore the absolute highlights of Italy! Discover the imposing Vatican City, centuries-old Roman ruins, piazzas, and foodie districts in Rome.
Load More
travel with an award-winning team
All our unique tours are built on extensive knowledge of our destinations, an outstanding team of professionals, and personalized top-notch service. In 2019, we were recognized with the Travel Weekly Magellan Gold Award for being the World's Leading Tour Operator – Overall, and nominated as Europe's Leading Tour Operator by World Travel Awards. In 2020, we have won the Most Trusted Online Tour Operator Award by Lux Life Magazine.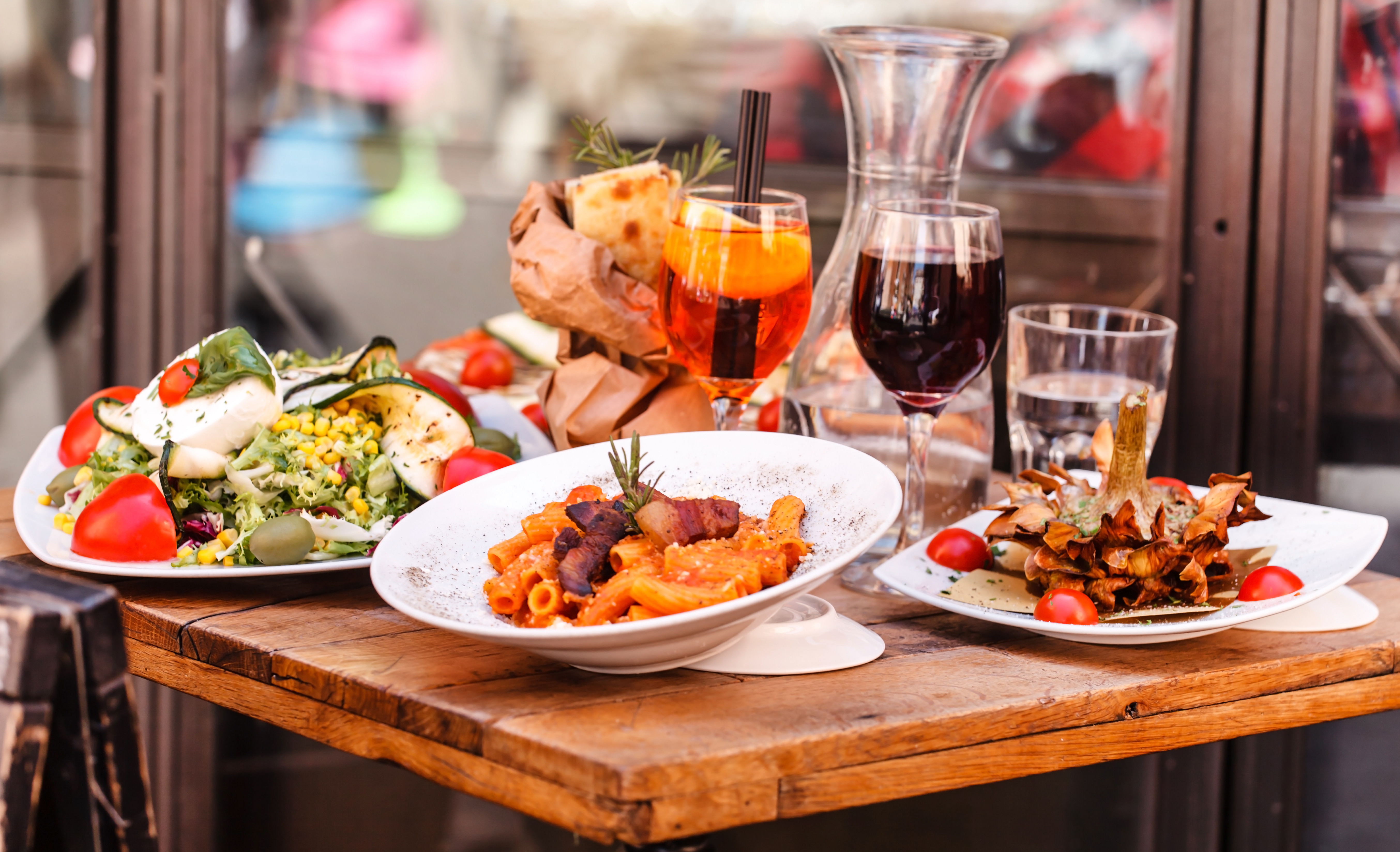 your guide to italian cuisine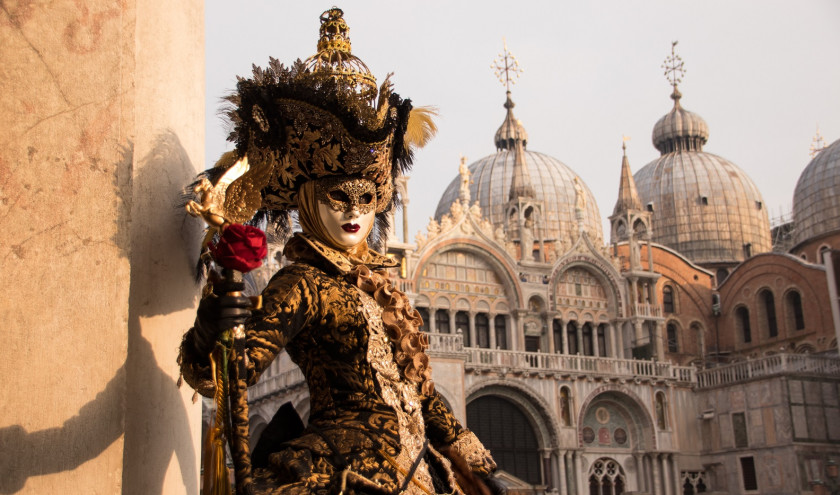 Ode to the Centuries: Art and Architecture in Italy
Whether you're a fan of classical columns and ornate frescoes or more contemporary allures, you'll be spoilt for choice in Italy. Learn more about Italian art and architecture to plan your cultural vacation.
Read Post
THE ENCHANTING DIFFERENCE
One of the very best travel experiences I have ever had. We even got updates once at 3 am! He also made one change in one day's itinerary to accommodate our wishes which was very wonderful. For business, I have traveled to Europe, Russia, all over Asia and South Africa but was blown away by all the beautiful sites in Argentina and Chile.
All the little touches made by our Enchanting Travel consultant, Amelia Edwards, were noticed and recognized by my wife and I. Thank you for making our milestone trip (25th wedding anniversary) such a memorable one! We look forward to engaging Enchanting Travels again for our next South American adventure!!
This was my first adventure as a solo traveler. But while I may have traveled on my own, I was never alone. I was well taken care of by a superb team of planners, trip coordinators, guides and drivers.
Do you have a vacation in mind? Personalize your itinerary with our Trip Builder.