When the Wilderness Calls, Travel to Kenya
From the sky above or at ground level, travel through Kenya is full of inspiring sights. Soaring above the Masai Mara in a hot-air balloon at dawn, the views are jaw-dropping. Gazelles and springboks graze in the immense plains, giraffes and elephants chomp leaves off acacia trees. En route to the park, what joy it is to come upon a million pink flamingos feeding on algae and frolicking in the waters of Lake Nakuru. Some take flight in a huge "V" formation against a splendid azure sky, adding to the wondrous sight.
At day's end, after a guided bush walk through Tsavo, one of Kenya's largest national parks, you return to your camp offering the highest standards of luxury and comfort in the wilderness. At Enchanting Travels we know more than a thing or two about comfort. You can count on one of our expert travel consultants to build you an itinerary that includes either high-intensity game-viewing or a low-key more intimate safari experience. Or both.
Kenya's protected national parks and community-run conservancies guarantee you will witness a great spectacle of wildlife. Those travelling during the wildebeest migration are in for an extra special treat. Kenya's brilliant landscapes and varied terrains will never cease to surprise you—maybe you'll catch a glimpse of Mount Kenya's jagged peak striking out through a misty morning! Wind up your Kenya holiday with a few days near Mombasa at a beach with white sand and turquoise blue waters, and a spa treatment or two.
Explore
Where do you want to go? What do you want to do? Be it popular sights or off the beaten path experiences, tell us your travel dream through our trip planner.
Design
Our destination experts will get in touch with you to craft a completely tailor-made, obligation-free itinerary to match your interests and budget.
Experience
Once you have booked your trip, sit back and relax – we'll take care of everything else. With our exceptional local team & 24/7 support, priceless memories await you!
Close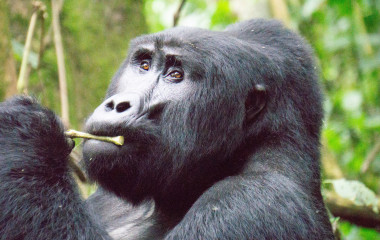 Gorilla Trekking and Safari
11 Days: $ 10,890
/ person
Discover the raw circle of life play out before you at legendary landscapes in East Africa! Starting in the Bwindi Impenetrable Forest of Uganda, come face to face with the last remaining mountain gorillas in the world on a personalized trek.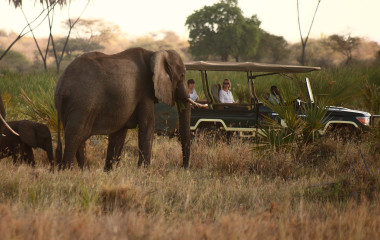 Wings over Kenya: Safari and Beach
12 Days: $ 6,790
/ person
Embark on an epic adventure in the wild heartland of East Africa. Discover iconic landscapes such as the Masai Mara and Samburu from the air as well as on game drives, bushwalks and more.
Load More
travel with an award-winning team
All our unique tours are built on extensive knowledge of our destinations, an outstanding team of professionals, and personalized top-notch service. In 2019, we were recognized with the Travel Weekly Magellan Gold Award for being the World's Leading Tour Operator – Overall, and nominated as Europe's Leading Tour Operator by World Travel Awards. In 2020, we have won the Most Trusted Online Tour Operator Award by Lux Life Magazine.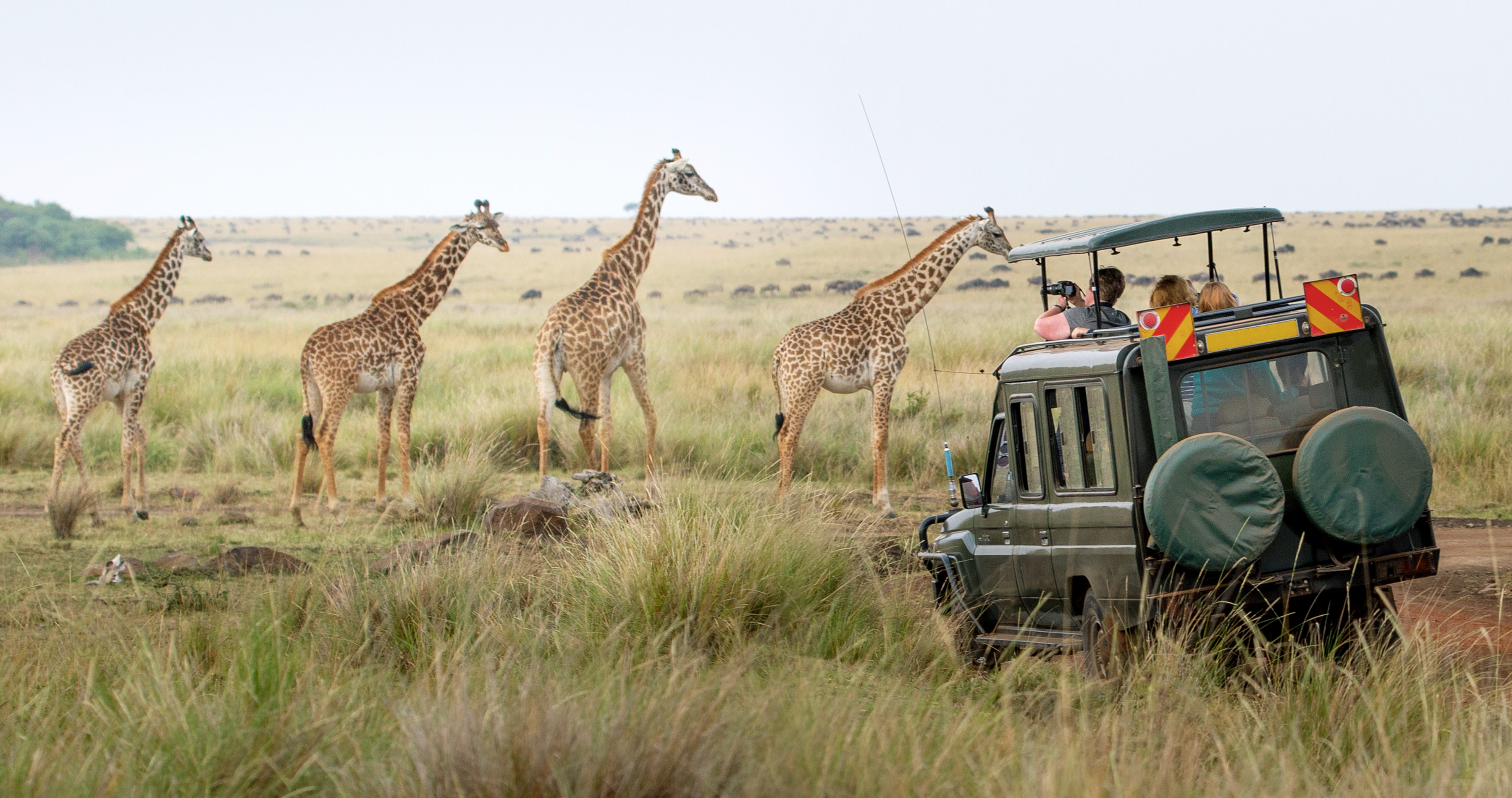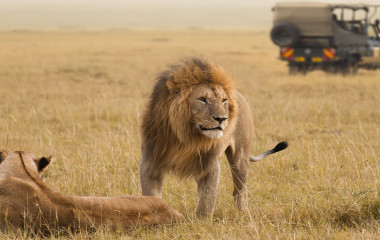 Kenya or Tanzania: Which Wilderness Safari is the One for You?
Have you been dreaming of an Africa safari tour but can't decide between Kenya or Tanzania? Let's help you choose the perfect wilderness safari destination for your luxury African tours.
Your Monthly Guide to the Great Wildebeest Migration in Africa
Bless the rains down in Africa! Pack your bags and get ready for the spectacular wildebeest migration across African parklands of the Serengeti and the Masai Mara with this month on month guide.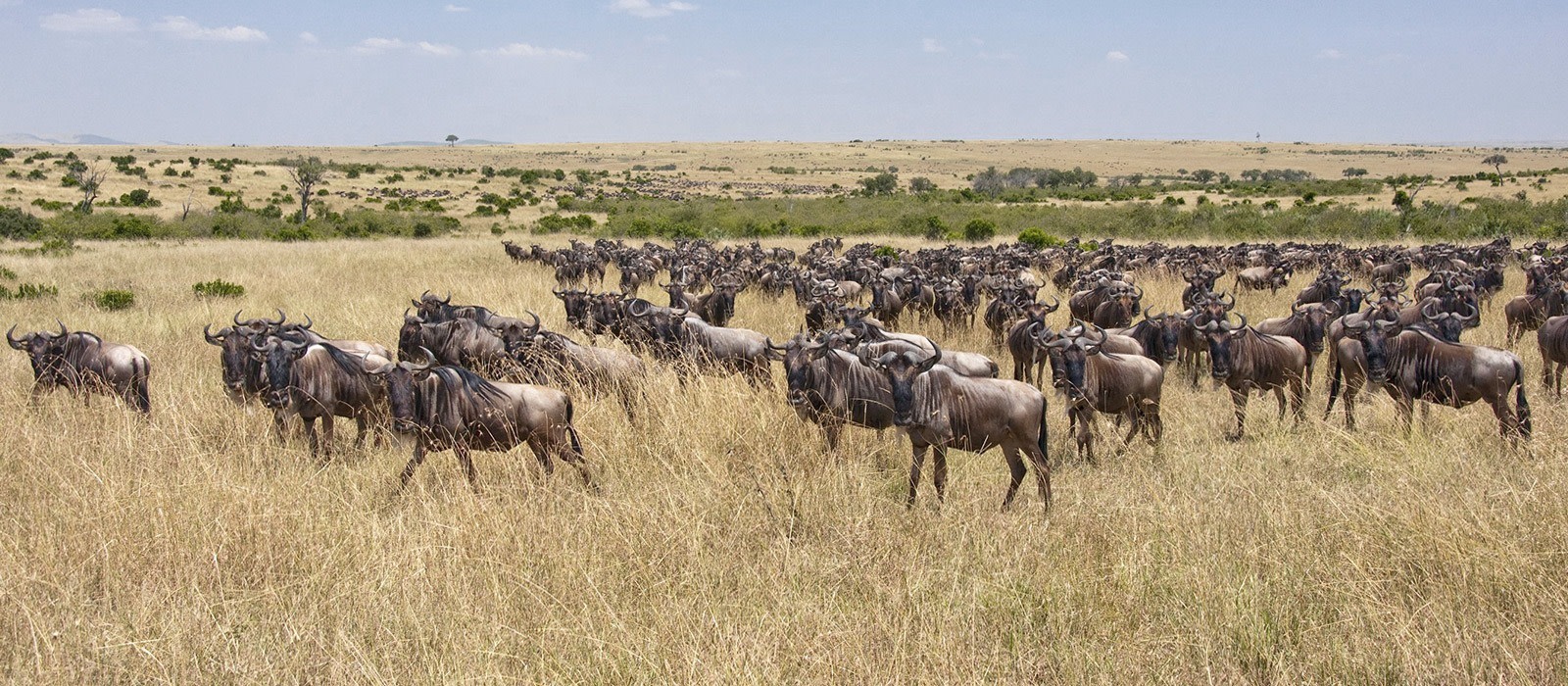 Walking Safaris in Masai Mara
THE ENCHANTING DIFFERENCE
Enchanting Travels custom-designed our African Adventure to include all the specific locations and activities we were interested in. We did not have to worry about any details and were free to enjoy the most extraordinary adventure that was a once-in-a-lifetime experience for our first visit to Africa, including activities at Victoria Falls, safari adventures with great guides, and all the accommodations were fantastic.
We were recommended by friends to use Enchanting travel to help plan our Africa Experience. From first contact to the conclusion of the trip Enchanting travel supported our every need and looked after every detail. Our trip was absolutely flawless and an experience of a life time. I would be happy to discuss our trip with any potential customers as we feel our agenda gave us the perfect overview of sights, culture and safari activities. We came home and feel we missed nothing.
This was truly an "Enchanting" adventure! The value and service was beyond excellent! The entire team ensured every detail was taken care of and went out of their way to welcome us! And every hotel and excursion was amazing, and we were greeted with welcoming open arms every where we stayed! Nothing was left to chance…and we felt so secure knowing Enchanting Travels had everything lined up for us! Even our lodges said Enchanting Travels was a top-notch company!
Do you have a vacation in mind? Personalize your itinerary with our Trip Builder.