Embrace the Island way of Life on an Indonesia Holiday
Which of the 17,500 islands in the sun should you go to on your Indonesia holiday? Bali never gets old. Its beach resorts and spas combine modern amenities with cultural heritage. It has both lively restaurants and a calm spiritual scene. The Gili Islands nearby are exactly the kind of place the phrase "tropical paradise" was coined for. Further north, in the dreamy Raja Ampat archipelago you'll find the richest variety of marine life and corals in the world.
When the choices are this staggering, it's time to bring in the Enchanting Travels experts. Let them help you set up an island-hopping itinerary that perfectly matches your needs and expectations.
After a few days of relaxing and wellness treatments, perhaps you'd like to hop over to Central Java and visit Borobudur, the world's largest Buddhist temple. In Kalimantan, within the tropical rainforests of Indonesian Borneo, the last of the world's orangutans live. Visit these endangered primates in their natural habitat in specially organized tours into the wild.
Satays and snorkeling. Batiks and beachfront living. Baskets loaded with sumptuous tropical goodness. Pinisi boat rides and friendly local hosts. Book into pure bliss.
Dream Carefree
Go ahead and dream big. Enchanting Travels experts are here to help you plan the ultimate escape. Tell us your vision for the trip of a lifetime and we'll make it a reality.
Plan Carefree
One of our destination experts will reach out to craft a completely customized itinerary. Book your personalized journey and know that our flexible policies have you covered.
Travel Carefree
Relax and prepare for takeoff, knowing that your trip is perfectly planned and you have a personal concierge on call 24/7. Our experts are here to keep you safe and handle the details.
Close
POPULAR TRIPS TO indonesia
Best of Singapore and Bali
12 Days: $ 3,990 $ 3,290
/ person
Take in the highlights of Singapore and Bali in Indonesia on this personalized tour. Beginning in the island nation of Singapore, discover a melting pot of cultural influences, modern architecture, and the beautiful Gardens by the Bay on a privately guided excursion.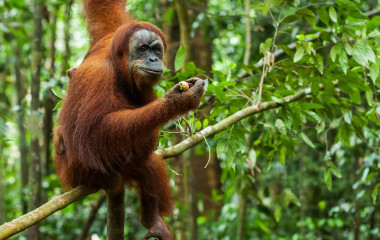 Classic Sumatra and Java
10 Days: $ 4,090
/ person
This Indonesia vacation takes you deep into the enchanting worlds of Singapore, Sumatra and Sulawesi. Meet endangered orangutans in the Indonesian rainforest and take time to explore your jungle surrounds.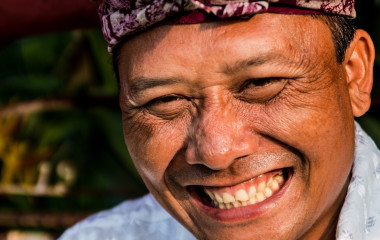 The Heart of Indonesia: Java and Bali
17 Days: $ 4,190
/ person
This Indonesia trip artfully combines the impressive temples of Java with the twin volcanoes Bromo and Ijen, and the beautiful landscapes of Bali. The perfect introduction to incredible Indonesia, with the promise of unforgettable impressions including contrasting beach stays in Candidasa and Nusa Dua.
OUR AWARDS
At Enchanting Travels, our unique tours are built on extensive knowledge of our destinations, an outstanding team of professionals, and personalized top-notch service. Our work is consistently recognized by prestigious organizations across the travel industry. In 2020, we received the Travel Weekly Magellan Gold Award for the World's Leading Tour Operator – Overall and were recognized as North America's Leading Tour Operator by World Travel Awards. In 2021, we have won the Lux Life Magazine Award for the Best Global Custom Travel Company – USA.





My wife and I have been planning a trip through South America and our Travel Consultant, Lisa Fox, has provided nothing but exceptional service and support to create the perfect itinerary for this trip. Bags were nearly packed and we could picture the view from Machu Picchu, but plans have had to change due to travel safety and restrictions from the recent Coronavirus. While this could have been a very stressful time having to reschedule, rebook and who knows how much money could have been lost for what has already been paid for, Enchanting Travels has made it incredibly easy and stress free to reschedule the trip once this passes. We are very appreciative for the pre-trip support, and can already tell that the experience once we are actually on the road will be equally incredibly. Thanks for all your support!
"Great company, great people!
They helped us put together a complex schedule which included a number of experiences that we could not otherwise get. Also, in light of Covid-19, they were able to reschedule our upcoming Japan trip without additional fees, where many of my friends have scheduled similar trips (same timeframe) on their own, and all were refused a refund or reschedule without significant fees, despite having trip insurance."
"We have used Enchanting Travels twice for trips. We couldn't have been happier with the trips planned. Our first trip was a spectacular trip to southern India with driver for three weeks. This year's trip was to Scotland. Unfortunately with the corona virus pandemic we chose to postpone this trip until 2021. Enchanting travels was very understanding of our concerns and quickly responded by moving our trip with all our desired sights to spring of 2021. Couldn't ask for anything better from this stellar company with their caring staff."
"The best thing about Enchanting Travels is the people, from the trip planners to the guides to the drivers. Everyone has been friendly, courteous and professional. The activities and accommodations are planned to fit our wishes, but we still had the flexibility to add or change and activity at short notice."
Enchanting Travels is a bespoke experience. From planning my trip, through to the trip itself, everything was thought about. We traveled at a particularly difficult time, due to the Coronavirus outbreak. We were supported with everything, kept up to date with how the situation was developing and how this might affect us. Having WiFi in the car allowed us to communicate with our Trip Coordinator and check with our online government updates. Our stay was luckily not affected, but I felt so supported by the team. Our guides were ready waiting for us, could answer any questions about the sites we were visiting, they communicated with our chauffeur to ensure everything went smoothly. I could not recommend this company more highly. Excellent planning, experience, and execution. Our holiday was truly ENCHANTING!
"I recently completed a 46-day adventure tour through India that was the best ever thanks to Enchanting Travels. The Enchanting Agent began by interviewing me for an hour and came back with the perfect routing and pacing. The on-the-ground support was second to none. Enchanting says that their trip coordinators are there 'in case of emergency' but that does not come near to describing the relationship. My trip coordinator was in constant communication with me to ensure that every leg of the trip went as planned. No detail was too small for her to look after. I was assigned the same driver for 27 days and he was the 'Best Indian Driver Ever' because he did more than drive. He curated experiences on the road on those 'non-planned' days that I will remember for a lifetime. The value for money was simply remarkable. I don't think I'll travel without the help of Enchanting Travels again."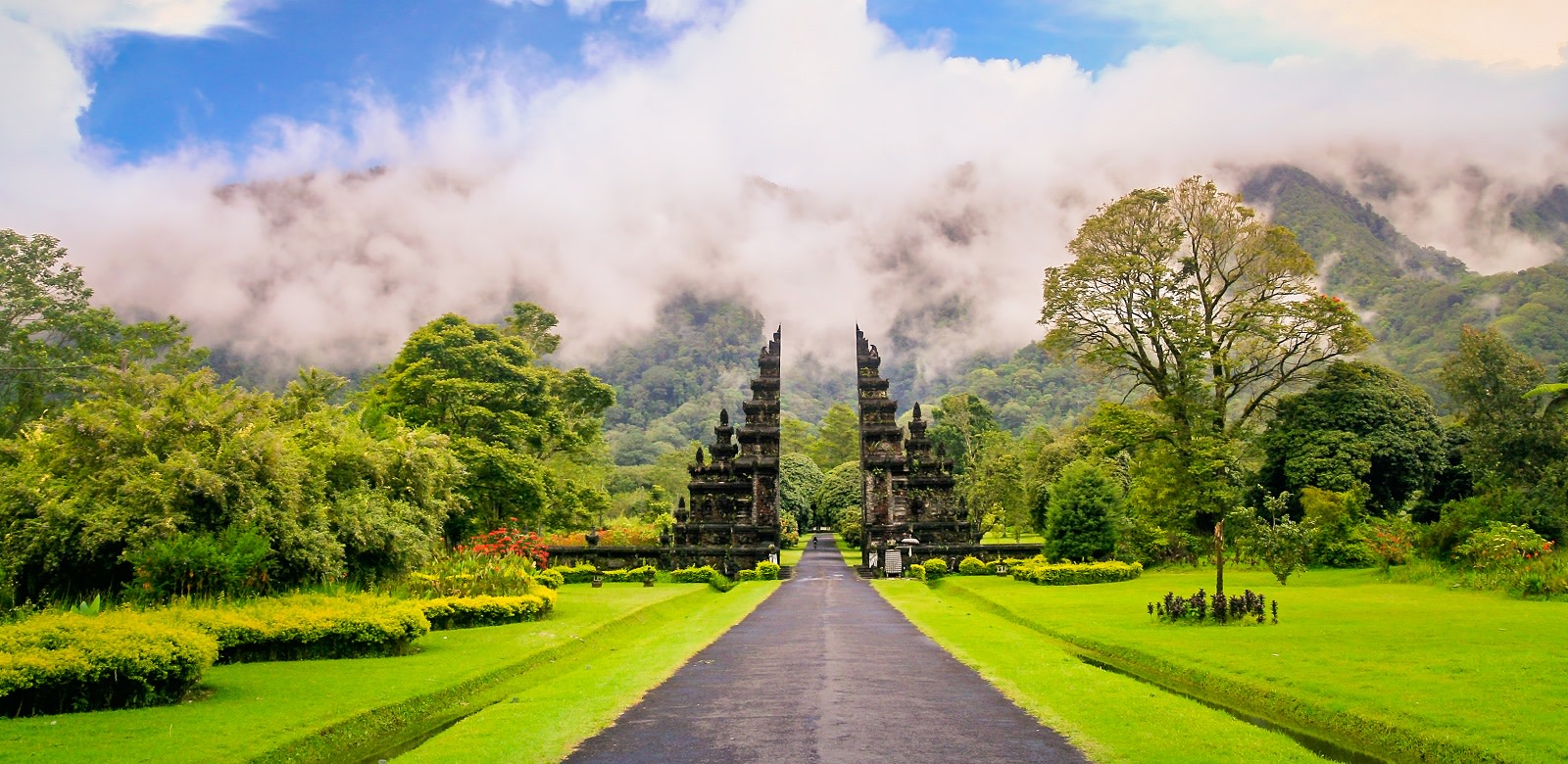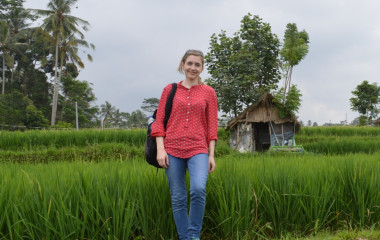 Top Indonesia Travel Tips from Enchanting Travels
Discover more about Indonesia from our Travel Consultant, Kathrin Mayr, who shares her top Indonesia travel tips after experiencing the nooks and crannies of the wonderful island nation! Indonesia – the name alone conjures up images of an exotic paradise with powdery white beaches, smoldering volcanoes, mystical cultures and above all, adventure!
THE ENCHANTING DIFFERENCE
Enchanting Travels made everything about planning our honeymoon totally seamless. We're relatively seasoned travelers and their ability to take care of the hard stuff (logistics) and take our advice on the fun stuff (activities and accommodation) was a great partnership. We had fun planning and even more fun on the trip.
I have traveled the world with Enchanting Travels for many consecutive years. Every trip is unique, exciting and unforgettable. Enchanting staff looks after me since day one we start planning the trip and follows up with me throughout my travel. If I need anything big or small, they go miles to help! I can not imagine a travel agency with better quality service than Enchanting Travels!
They took care of almost everything for us! It was wonderful! We had time with our guides that showed us the world of Indonesia, we would not have recognized otherwise, and we also had time on our own to discover and relax! You will not be disappointed if you book with Enchanting Travels!
Do you have a vacation in mind? Personalize your itinerary with our Trip Builder.