Bliss is the Way of the World, on a Seychelles Vacation
On a Seychelles vacation there is no rush, no pressing to-do list, no sense of urgency. Instead, it's all about days filled with quietude, stunning land and seascapes, and unobtrusive pampering. It's about endless swathes of sand skirting a perfect blue ocean. It's about a holiday in paradise. A holiday that begins the moment it's conceived of, when Enchanting Travels takes on the job of creating your bespoke itinerary. No headache of planning or wondering where to go; leave that to the experts.
Time stands still, when the wind dies down and the setting sun leaves a brilliant orange glow in the sky. With your toes buried in the soft white sand, sip your tropical cocktail, and watch the vivid changing colors above the horizon.
Off the east coast of Africa, the 115 islands of the country of Seychelles are not just for secluded romantic getaways on a private island. They are also about happy family times filled with exploration and gelling with nature. On Curieuse Island visit the Aldabra giant tortoises, said to have life a span of over two hundred years. Walking on trails on Cousin Island, you'll encounter diverse land and sea birds, reptiles, and thriving mangroves. In the palm forests of the Vallée de Mai hike along paths and trails that cross waterfalls and giant flora.
You'll enjoy the highest quality of snorkeling, scuba diving, and fishing. And luxurious resorts that cater to your every whim. This is after all the Seychelles.
Explore
Where do you want to go? What do you want to do? Be it popular sights or off the beaten path experiences, tell us your travel dream through our trip planner.
Design
Our destination experts will get in touch with you to craft a completely tailor-made, obligation-free itinerary to match your interests and budget.
Experience
Once you have booked your trip, sit back and relax – we'll take care of everything else. With our exceptional local team & 24/7 support, priceless memories await you!
Close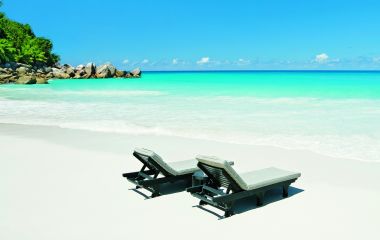 Seychelles Island Paradises
12 Days: $ 4,490
/ person
Enjoy the unspoiled beauty of tropical island paradises! Stunningly beautiful, the Seychelles are just as popular for water sports and colorful underwater worlds as they are for relaxation and wellness.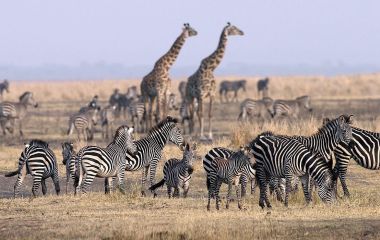 Gorillas, Great Migration and Indian Ocean Dreams
13 Days: $ 11,090
/ person
Travel to Rwanda and Tanzania for a unique insight into the diversity of East Africa. Go gorilla trekking in the rainforests of Rwanda, head out on a classic safari in Serengeti National Park, then head to Zanzibar for some chic island relaxation.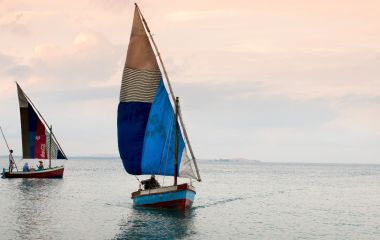 Cape Town, Big Five and Indian Ocean Dreams
12 Days: $ 5,190
/ person
This trip offers the perfect balance between wildlife safaris and beach bliss. Begin amid the colorful streets of Cape Town, discovering its rich heritage and delightful landscape.
travel with an award-winning team
All our unique tours are built on extensive knowledge of our destinations, an outstanding team of professionals, and personalized top-notch service. In 2019, we were recognized with the Travel Weekly Magellan Gold Award for being the World's Leading Tour Operator – Overall, and nominated as Europe's Leading Tour Operator by World Travel Awards. In 2020, we have won the Most Trusted Online Tour Operator Award by Lux Life Magazine.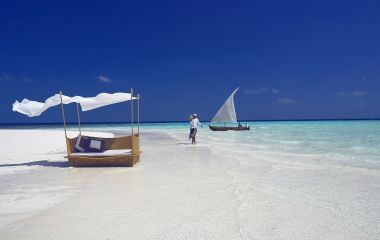 Winter Travel: Best Destinations For A Warm Escape
Put on your traveling shoes and go exploring this winter because we have a list of warm and sunny destinations that are begging to be explored!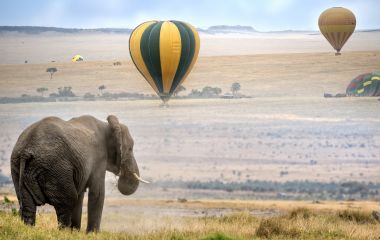 Our Five Tips to Happy Travels!
Having money doesn't ensure happiness but spending it right can make you a lot happier, claims a new study. We summarize the top five tips to happy travels and point you to some Enchanting specials that will help you along!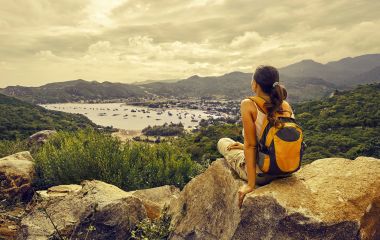 Top 10 Adventures From Around The World!
From incredible aquatic adventure travel expeditions to exhilarating aerial trysts and electrifying exploits on terra firma, our list of top 10 adventures from around the world will take your breath away! Some experiences in life are worth living for.
THE ENCHANTING DIFFERENCE
Enchanting Travels custom-designed our African Adventure to include all the specific locations and activities we were interested in. We did not have to worry about any details and were free to enjoy the most extraordinary adventure that was a once-in-a-lifetime experience for our first visit to Africa, including activities at Victoria Falls, safari adventures with great guides, and all the accommodations were fantastic.
We were recommended by friends to use Enchanting travel to help plan our Africa Experience. From first contact to the conclusion of the trip Enchanting travel supported our every need and looked after every detail. Our trip was absolutely flawless and an experience of a life time. I would be happy to discuss our trip with any potential customers as we feel our agenda gave us the perfect overview of sights, culture and safari activities. We came home and feel we missed nothing.
This was truly an "Enchanting" adventure! The value and service was beyond excellent! The entire team ensured every detail was taken care of and went out of their way to welcome us! And every hotel and excursion was amazing, and we were greeted with welcoming open arms every where we stayed! Nothing was left to chance…and we felt so secure knowing Enchanting Travels had everything lined up for us! Even our lodges said Enchanting Travels was a top-notch company!
Do you have a vacation in mind? Personalize your itinerary with our Trip Builder.