When the world is turned upside down, you need trusted experts to navigate the way forward. Since early 2020, the outbreak of the Coronavirus or COVID-19 has had an unprecedented impact on travel. When the pandemic broke our emergency mechanisms unfurled smoothly and effectively. Each of our guests had a dedicated Trip Coordinator available around-the-clock and a team working behind-the-scenes to ensure everyone returned home safely.
Since then, we have kept a close eye on the extensive media coverage, and our team has relied on trusted travel advisories issued by the US Department of State and WHO, to ensure the well-being of our guests and our team. We have the advantage of a global network of partners on the ground who are able to share the most up-to-date information and insights on this rapidly evolving situation.
If you are ready to experience the joy of travel again, it's imperative to book a trip with a trustworthy and forward thinking company. At Enchanting Travels, your safety and wellbeing is our top priority. Wherever you are in the world, at any time of the day, we have your back. You can book with confidence knowing:
A personal Trip Coordinator is available to you 24/7 to manages logistic, accommodate special requests, and take care of finite details to ensure a seamless, hassle-free experience
Our local teams monitor destinations and offer reliable advice and recommendations
We book hotels and vehicles with the highest health and safety standards in each destination
Our local guides are knowledgeable and experienced, and personalize each excursion for you
We take strict health and safety measures that adhere to government advisories worldwide, and offer emergency assistance in all our destinations
Your bookings are flexible and financially secure
All our terms are transparent, with no hidden costs
As passionate travelers ourselves, we believe that travel is one of the ultimate joys in life. While we continue to closely monitor the situation on the ground, we want to assure you that we are with you every step of the way. Whether you are on a trip at this time or choose to travel with us in the future, with our flexible travel policy, thorough guidance, local expertise, and unwavering support, leave your worries behind – you will always be in safe hands. We care, so that you can travel carefree.
Get in touch with us if you have any questions about an upcoming trip, wish to plan future travel, or are looking for inspiration for your journey of a lifetime.
Explore
Where do you want to go? What do you want to do? Be it popular sights or off the beaten path experiences, tell us your travel dream through our trip planner.
Design
Our destination experts will get in touch with you to craft a completely tailor-made, obligation-free itinerary to match your interests and budget.
Experience
Once you have booked your trip, sit back and relax – we'll take care of everything else. With our exceptional local team & 24/7 support, priceless memories await you!
Close
OUR AWARDS
At Enchanting Travels, our unique tours are built on extensive knowledge of our destinations, an outstanding team of professionals, and personalized top-notch service. In 2019, we were recognized with the Travel Weekly Magellan Gold Award for being the World's Leading Tour Operator – Overall. In 2020, we have been nominated by World Travel Awards as Europe's and North America's Leading Tour Operator, and have won the Most Trusted Online Tour Operator Award by Lux Life Magazine.




"This was truly an "Enchanting" adventure! The value and service was beyond excellent! The entire team ensured every detail was taken care of and went out of their way to welcome us! And every hotel and excursion was amazing, and we were greeted with welcoming open arms every where we stayed! Nothing was left to chance…and we felt so secure knowing Enchanting Travels had everything lined up for us! Even our lodges said Enchanting Travels was a top-notch company!"
"We have used Enchanting Travels twice to help us with our African adventures, and totally appreciate the details and planning. Visiting several countries in Africa requires transfers and planning, and Enchanting were on top of everything."
"We received complete support from Enchanting's travel experts from day 1. They were very prompt in developing an itinerary that fit into our budget and interests; answered all our questions with clarity and advised on various options and special arrangements we wanted to make."
"This was the trip of a lifetime for my husband and I. It was first class service from the moment we landed. The ease of having everything pre-booked for us really allowed us to enjoy our trip. I would highly recommend this service for anyone looking to plan a trip like this."
"We chose Enchanting Travels for a Kenya, South Africa and Botswana trip. We will not hesitate to rely on them in the future. Everyone from start to finish was informative and dependable. Enchanting Travels even surprised us with an awesome dinner experience for just the two of us."
"We have traveled with Enchanting five years in a row. The travel experience with Enchanting has always been unique and memorable for us, for they offer fully customized itineraries that perfectly suit our needs. They always go above and beyond to fulfill our needs throughout our travel."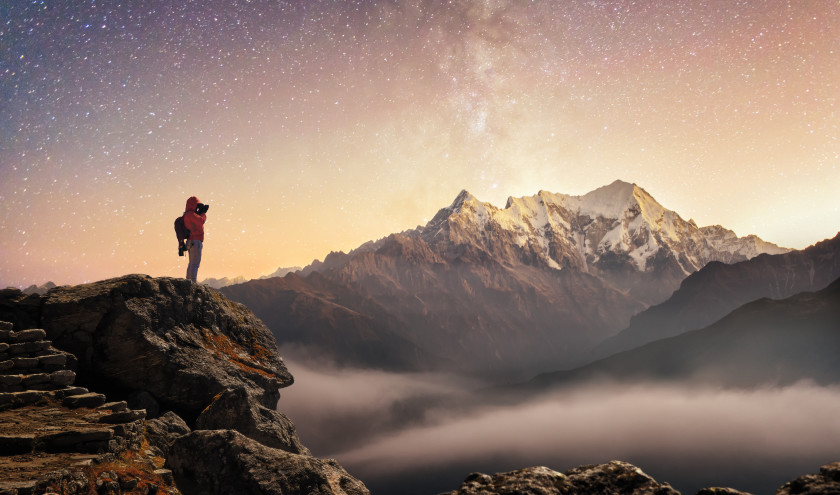 Coronavirus Update
Since early 2020, the outbreak of the Coronavirus or COVID-19 has had an unprecedented impact on the world. Here is a summary of our approach to the situation.
Read Post
THE ENCHANTING DIFFERENCE
Do you have a vacation in mind? Personalize your itinerary with our Trip Builder.