Flexible, Safe and Fully Supported Travel
In times of uncertainty, we know that thinking about a future trip can be daunting. But as passionate travelers ourselves, we understand that travel is one of the ultimate joys of life. That's why we want to reassure you – no matter when you wish to travel or where, you can book a trip with us in complete confidence. We will do everything we can to help you realize your travel dreams or, in the event that you wish to change your plans, offer you complete flexibility.
With us, you come first. Every trip that we plan and execute is about you – completely private, flexible and tailored to your interests and preferences. In the last 15 years, we have helped over 40,000 travelers explore the world in a seamless, safe and authentic way, as we wish to do for you.
When you travel with us, you have the following benefits.
A dedicated Trip Coordinator in our office available to you 24/7 who will manage logistics as you travel, accommodate any special requests, and take care of all finite details so you have a completely seamless, hassle-free experience
Local teams who continuously stay up to date with news and events so that we can offer the latest, most reliable advice and unique, authentic experiences to you
Safety-tested chauffeurs and air-conditioned vehicles for your transfers and activities as well as domestic flights already included in your itinerary
Knowledgeable, vetted, English-speaking guides who will tailor sightseeing excursions to your interests and pace
Excellent hotels that we've personally visited and know to be clean, comfortable, central, and safe
Complete financial security for your trip with no hidden costs
Flexibility to alter your travel plans, in case you wish to change your destination or your travel dates
While we cannot predict the outcome of the current global situation we can assure you that you will always have peace of mind.
Get in touch with us if you have any questions about an upcoming trip, wish to plan future travel, or are looking for inspiration for your journey of a lifetime.
Explore
Where do you want to go? What do you want to do? Be it popular sights or off the beaten path experiences, tell us your travel dream through our trip planner.
Design
Our destination experts will get in touch with you to craft a completely tailor-made, obligation-free itinerary to match your interests and budget.
Experience
Once you have booked your trip, sit back and relax – we'll take care of everything else. With our exceptional local team & 24/7 support, priceless memories await you!
Close
My wife and I have been planning a trip through South America and our Travel Consultant, Lisa Fox, has provided nothing but exceptional service and support to create the perfect itinerary for this trip. Bags were nearly packed and we could picture the view from Machu Picchu, but plans have had to change due to travel safety and restrictions from the recent Coronavirus. While this could have been a very stressful time having to reschedule, rebook and who knows how much money could have been lost for what has already been paid for, Enchanting Travels has made it incredibly easy and stress free to reschedule the trip once this passes. We are very appreciative for the pre-trip support, and can already tell that the experience once we are actually on the road will be equally incredibly. Thanks for all your support!
Great company, great people!
They helped us put together a complex schedule which included a number of experiences that we could not otherwise get. Also, in light of Covid-19, they were able to reschedule our upcoming Japan trip without additional fees, where many of my friends have scheduled similar trips (same timeframe) on their own, and all were refused a refund or reschedule without significant fees, despite having trip insurance.
I recently completed a 46-day tour that was the best ever thanks to Enchanting Travels. They began by interviewing me for an hour and came back with the perfect routing and pacing. The on-the-ground support was second to none. Enchanting says that their trip coordinators are there 'in case of emergency' but that does not come near to describing the relationship. My trip coordinator was in constant communication with me to ensure that every leg of the trip went as planned. No detail was too small for her to look after. The value for money was simply remarkable. I don't think I'll travel without the help of Enchanting Travels again.
We have used Enchanting Travels twice for trips. We couldn't have been happier with the trips planned. Our first trip was a spectacular trip to southern India with driver for three weeks. This year's trip was to Scotland. Unfortunately with the corona virus pandemic we chose to postpone this trip until 2021. Enchanting Travels was very understanding of our concerns and quickly responded by moving our trip with all our desired sights to spring of 2021. Couldn't ask for anything better from this stellar company with their caring staff.
Enchanting Travels is an excellent travel organization. We have had the opportunity to visit India four times. All four journeys were crafted by their incredible planning team. They continuously strive to understand their customers' wishes, needs, likes and dislikes to create highly customized itineraries. They hand pick the most reputable local guides, the best hotels and coordinate just about every aspect of every journey. The on-the-ground staff ensures the safety and well-being of each and every guest from beginning to end. I highly recommend Enchanting Travels!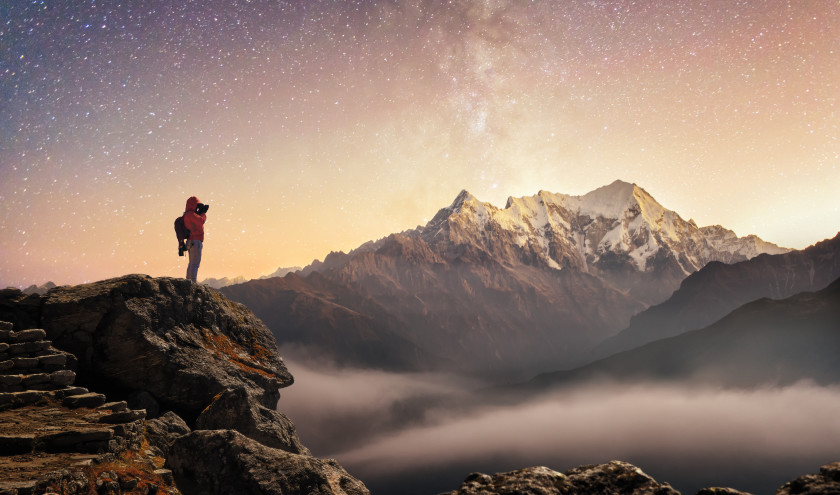 Coronavirus Update
In the past few weeks, the outbreak of the Coronavirus or COVID-19 has had an unprecedented impact on the world. Here is a summary of our approach to the situation.
Read Post
travel with an award-winning team
All our unique tours are built on extensive knowledge of our destinations, an outstanding team of professionals, and personalized top-notch service. In 2019, we were recognized with the Travel Weekly Magellan Gold Award for being the World's Leading Tour Operator – Overall, and nominated as Europe's Leading Tour Operator by World Travel Awards. In 2020, we have won the Most Trusted Online Tour Operator Award by Lux Life Magazine.

THE ENCHANTING DIFFERENCE
Do you have a vacation in mind? Personalize your itinerary with our Trip Builder.