Since early 2020, the outbreak of the Coronavirus or COVID-19 has had an unprecedented impact on the world. When the pandemic broke our emergency mechanisms unfurled smoothly and effectively. Each of our guests had a dedicated Trip Coordinator available around-the-clock and a team working behind-the-scenes to ensure everyone returned home safely.
Since then, we have kept a close eye on the extensive media coverage, and our team has relied on trusted travel advisories issued by the US Department of State and WHO, to ensure the well-being of our guests and our team. We have the advantage of a global network of partners on the ground who are able to share the most up-to-date information and insights on this rapidly evolving situation.
At Enchanting Travels, your safety and wellbeing is our top priority. If you are ready to experience the joy of travel again, we're here to help. You can book carefree knowing:
Our Carefree Guarantee option allows you to rebook your trip free of charge up to 30 days before departure at the same price as your original trip. If travel is not possible due to COVID-19 government-imposed travel restrictions at 30 days before departure, you can choose between rebooking your trip free of charge or receive a full cash refund (some exclusions apply).
A personal Trip Coordinator is available to you 24/7 to manage logistics, accommodate special requests, and take care of all the details to ensure a seamless, hassle-free experience. They will also arrange any necessary COVID-19 tests required when you depart for home.
Our local teams monitor destinations and offer reliable advice and recommendations
We book hotels and vehicles with the highest health and safety standards in each destination
Our local guides are knowledgeable and experienced, and personalize each excursion for you
We take strict health and safety measures that adhere to government advisories worldwide and offer emergency assistance in all our destinations
All our terms are transparent, with no hidden costs
As passionate travelers ourselves, we believe that travel is one of the ultimate joys in life. While we continue to closely monitor the situation on the ground, we want to assure you that we are with you every step of the way. Whether you are on a trip at this time or choose to travel with us in the future, with our flexible travel policy, thorough guidance, local expertise, and unwavering support, leave your worries behind – you will always be in safe hands. We care so that you can travel carefree.
You can read our COVID-19 Frequently Asked Questions page for more information. And please get in touch with us if you have any questions about an upcoming trip, wish to plan future travel, or are looking for inspiration for your journey of a lifetime.
Dream Carefree
Go ahead and dream big. Enchanting Travels experts are here to help you plan the ultimate escape. Tell us your vision for the trip of a lifetime and we'll make it a reality.
Plan Carefree
One of our destination experts will reach out to craft a completely customized itinerary. Book your personalized journey and know that our flexible policies have you covered.
Travel Carefree
Relax and prepare for takeoff, knowing that your trip is perfectly planned and you have a personal concierge on call 24/7. Our experts are here to keep you safe and handle the details.
Close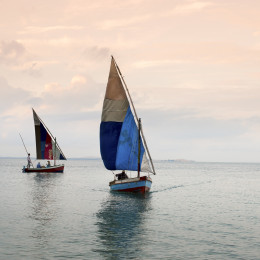 Book Carefree
Book your next journey by March 31, 2021, and enjoy our Carefree Guarantee! You can rebook your trip free of charge up to 30 days before departure and we'll honor the original price of your trip.
Please note that the original trip price will be honored for one rebooking, as long as the new trip date is during the same travel season in the next year. If the new trip date is in a different season, the final trip price may be higher or lower depending on the new dates. International flights and specific services such as Maldives hotels, cruises, luxury train journeys, gorilla trekking, and motorhomes are excluded from this offer. Get in touch with your Travel Consultant for more details!
OUR AWARDS
At Enchanting Travels, our unique tours are built on extensive knowledge of our destinations, an outstanding team of professionals, and personalized top-notch service. Our work is consistently recognized by prestigious organizations across the travel industry. In 2020, we received the Travel Weekly Magellan Gold Award for the World's Leading Tour Operator – Overall and were recognized as North America's Leading Tour Operator by World Travel Awards. In 2021, we have won the Lux Life Magazine Award for the Best Global Custom Travel Company – USA.






"This was truly an "Enchanting" adventure! The value and service was beyond excellent! The entire team ensured every detail was taken care of and went out of their way to welcome us! And every hotel and excursion was amazing, and we were greeted with welcoming open arms every where we stayed! Nothing was left to chance…and we felt so secure knowing Enchanting Travels had everything lined up for us! Even our lodges said Enchanting Travels was a top-notch company!"
"We have used Enchanting Travels twice to help us with our African adventures, and totally appreciate the details and planning. Visiting several countries in Africa requires transfers and planning, and Enchanting were on top of everything."
"We received complete support from Enchanting's travel experts from day 1. They were very prompt in developing an itinerary that fit into our budget and interests; answered all our questions with clarity and advised on various options and special arrangements we wanted to make."
"This was the trip of a lifetime for my husband and I. It was first class service from the moment we landed. The ease of having everything pre-booked for us really allowed us to enjoy our trip. I would highly recommend this service for anyone looking to plan a trip like this."
"We chose Enchanting Travels for a Kenya, South Africa and Botswana trip. We will not hesitate to rely on them in the future. Everyone from start to finish was informative and dependable. Enchanting Travels even surprised us with an awesome dinner experience for just the two of us."
"We have traveled with Enchanting five years in a row. The travel experience with Enchanting has always been unique and memorable for us, for they offer fully customized itineraries that perfectly suit our needs. They always go above and beyond to fulfill our needs throughout our travel."
Coronavirus Update
Since early 2020, the outbreak of the Coronavirus or COVID-19 has had an unprecedented impact on the world. Here is a summary of our approach to the situation.
Read Post
THE ENCHANTING DIFFERENCE
Do you have a vacation in mind? Let us help you create the trip of a lifetime.