Soul-Stirring Experiences Delivered on an Asia Tour
Religion and spirituality are at the core of tours to many Asian countries. The Himalayan kingdom of Bhutan's monasteries are its biggest allure. Kandy in the mountains of Sri Lanka is home to one of Buddhism's holiest temples. Gilded pagodas and temples dominate both the cities and rural landscape of Myanmar. Cambodia's crown jewel is the temple of Angkor Wat, which sees a million visitors each year, while in Japan, Kyoto's biggest draw is its profusion of ancient Buddhist temples and Shinto shrines.
Asian countries are blessed with soul-stirring landscapes and captivating wildlife. Snowy Himalayan vistas in Nepal and Bhutan. Lush greenery along the Mekong in Laos, Vietnam and Cambodia. One-horned rhinos in Nepal. Elephants, dolphins, and whales in Sri Lanka, and orangutans in Malaysia. And the list goes on.
In addition, the warm waters of the Indian Ocean host vibrant underwater worlds. In Indonesia's Raja Ampat archipelago you'll find the richest variety of marine life and corals in the world. Resorts in the Maldives provide privacy and pampering, amid some of the world's most scenic tropical islands. And in Malaysia, every kind of water baby, from the novice to the seasoned diver, is catered to.
Asia's flavorful cuisines are reason enough to travel there. Thailand's coconutty curries and stir-fries, Vietnamese noodle soups and bahn mi sandwiches, Cambodian fish amok and kuy teav, Japan's sushi and ramen noodle soups—all just touch the tip of the taste iceberg.
Any exceptional journey starts with extraordinary planning, which is exactly what we at Enchanting Travels are known for. Let us draw on our expertise to combine the right countries, the best experiences, and make you an obligation-free itinerary for a journey to Asia.
Explore
Where do you want to go? What do you want to do? Be it popular sights or off the beaten path experiences, tell us your travel dream through our trip planner.
Design
Our destination experts will get in touch with you to craft a completely tailor-made, obligation-free itinerary to match your interests and budget.
Experience
Once you have booked your trip, sit back and relax – we'll take care of everything else. With our exceptional local team & 24/7 support, priceless memories await you!
Close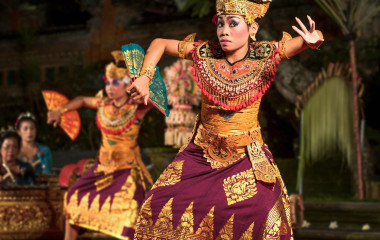 Highlights of Java and Bali
13 Days: $ 2,190
/ person
On this delightful tour of Indonesia's two most famous islands, take in the stunning UNESCO-listed Borobudur temples and other historic gems of Java and Bali. Explore the lush countryside and vibrant culture of Ubud too and then relax on the tranquil beach of Nusa Dua, just a short distance from Bali's busiest beaches.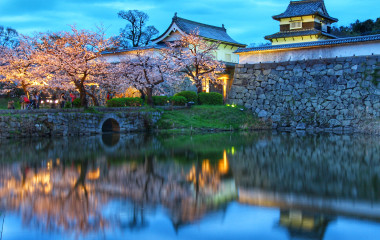 Best of Japan
20 Days: $ 12,883 $ 10,890
/ person
Discover the diversity of Japan on this comprehensive tour from the north to the south. Explore classic cities such as Tokyo, Kyoto, and Osaka at your own pace on privately guided tours with local experts.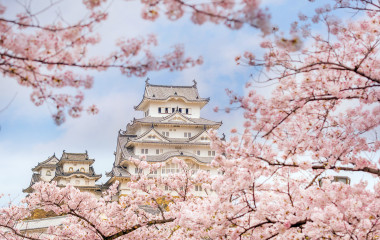 Grand Tour of Japan and Koh Samui Beach
21 Days: $ 14,903 $ 9,590
/ person
On this comprehensive tour, immerse yourself in the fascinating culture of Japan and discover its most beautiful landscapes. Starting in Tokyo, discover famous sites such as the Meiji Shrine on a privately guided tour.
Load More
travel with an award-winning team
All our unique tours are built on extensive knowledge of our destinations, an outstanding team of professionals, and personalized top-notch service. In 2019, we were recognized with the Travel Weekly Magellan Gold Award for being the World's Leading Tour Operator – Overall, and nominated as Europe's Leading Tour Operator by World Travel Awards. In 2020, we have won the Most Trusted Online Tour Operator Award by Lux Life Magazine.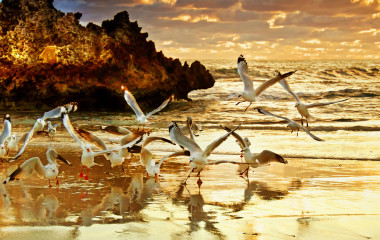 Best trips to take in 2020 – Dream destinations from around the world!
With the 2020s knocking on our doors, how about starting off the new decade with a big bang? What's on your wishlist?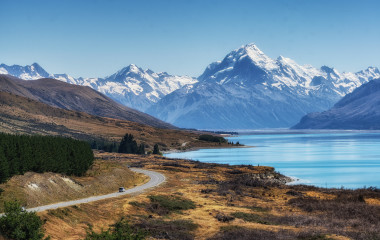 Here is Your Guide to the Best Road Trips Around the World
From fairy-tale castles to sparkling lochs, amazing wildlife and stunning natural scenery, embark on a truly immersive experience!
Top Picks: The Perfect Destinations for a Luxury Spa Vacation
We have handpicked a fascinating selection of luxury spa vacation destinations that combine the best in wellness treatments with luxuriant touches – a stay here will leave you refreshed, mind, body and soul.
THE ENCHANTING DIFFERENCE
WHAT OUR GUESTS SAY
From our first contact with Walter who planned a wonderful itinerary, to Ashwini who made sure to make contact while we were in Asia, Enchanting Travels made our trip fantastic! The unique activities were so well chosen and the guides were well informed. We can't wait to take our next trip with you!
If you want an unforgettable exquisite travel experience, feel confident that Enchanting Travels will exceed your expectations from the first day all the way through your trip. I wouldn't hesitate to book with them a recommended their excellent company.
We have had the opportunity to travel quite a bit but this trip was exceptional! We had 12 flights from start to finish and Enchanting Travels made this seamless. Each country Jojo and Sapna had some special arranged for us that truly made the trip unforgettable. Dinner in the rice fields in Vietnam, Kampong Khleang and lunch in a locals home. Patara Elephant Reserve and cooking dinner in a locals home, Private speed boat for the day to the Phi Phi islands
Do you have a vacation in mind? Personalize your itinerary with our Trip Builder