Down To Earth: Living It Up On A Tour to Oceania
It's a long way to the South Pacific, but a tour to Oceania is worth it, especially for the diversity and range of its wild landscapes. The island nations of Australia and New Zealand are a haven for those who like the outdoors, are adventure seekers, or want to explore the region's very unique animal life. But, if you happen to prefer the energy and vibe of cosmopolitan cities and towns instead, you will not for a moment be disappointed.
Few places embrace and take advantage of their waterfront locations the way the cities of this region do. From Sydney, Australia to Queenstown, New Zealand, spectacular harbor locations are embraced and showcase their very best. Each regional city, from Melbourne and Adelaide, to Auckland and Wellington, has its own exciting cultural offerings in the form of art galleries, museums, and a rich performing arts scene. Cafés, craft beer pubs, clubs are all very much part of the lively city experience, ensuring every gastronomic desire is fulfilled.
Beyond the world-renowned wines produced in Australia's Barossa Valley or New Zealand's Marlborough region, there are numerous vineyards producing fantastic boutique wines that you can visit. These are complemented by fine restaurants serving modern cuisine, created from the freshest local ingredients. No trip to the region is complete without a "barbie", or barbeque, an integral part of both Aussie and Kiwi culture. It's a perfect extension of their great love of food and outdoor life.
The diversity of Oceania's unspoiled scenery is unmatched anywhere. In a few hours you can go from snow-capped mountains to pristine beaches, from dense rainforests to geothermal parks. You can take a cruise boat through fjords or snorkel in the Great Barrier Reef, explore underground caves, walk on the Franz Josef glacier, or catch the sunset over sacred Ulluru.
Oceania is also ideal for long scenic drives. Journey through the region's vast untouched landscapes, with stops planned at coastal limestone stacks like the Twelve Apostles, or at a working Kiwi sheep farm.
Make your trip to these distant islands all the more unforgettable when you learn about indigenous Maori and aboriginal cultures and their connections to the land. Experience the Southern Lights (Aurora Australis) illuminating the night sky with brilliant greens, reds, and blues—a phenomenon visible from New Zealand and Tasmania. A host of lesser-known secrets await you.
Whatever your persuasion, there's a perfect itinerary an Enchanting Travels consultant can create for you. We're a fun, outdoor-loving bunch and bespoke tours are our forte.
Explore
Where do you want to go? What do you want to do? Be it popular sights or off the beaten path experiences, tell us your travel dream through our trip planner.
Design
Our destination experts will get in touch with you to craft a completely tailor-made, obligation-free itinerary to match your interests and budget.
Experience
Once you have booked your trip, sit back and relax – we'll take care of everything else. With our exceptional local team & 24/7 support, priceless memories await you!
Close
New Zealand Overland: From South to North Island
15 Days: $ 5,590
/ person
Experience a stunning natural playground on your overland adventure in New Zealand! Starting from vibrant Christchurch, explore glaciers, fjords and towering mountains at scenic South Island.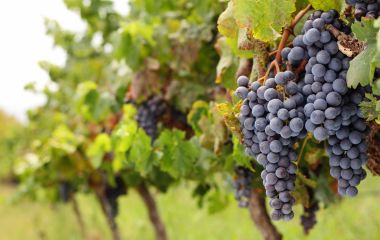 New Zealand: Classic Wine Trail
13 Days: $ 5,090
/ person
Taste your way through some of the finest vineyards on this classic wine trail tour of New Zealand. Not just a bevy of Pinot Noirs, Sauvignon Blancs and Cabernets, your itinerary also includes gourmet food experiences, cultural excursions, marine explorations and more!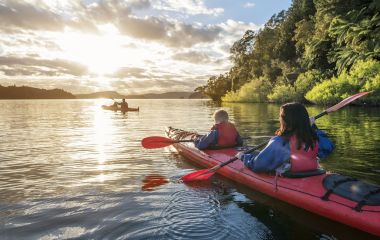 New Zealand: Highlights of the North and South Islands
13 Days: $ 2,390
/ person
Explore the diverse landscapes and highlights of both the North and South Islands on this New Zealand vacation. From the geothermal waters of Rotorua to the Fiordlands in the South, a melting pot of cultures in cosmopolitan cities, Maori heritage, abundant wildlife and sweeping coastline – experience it all!
Load More
TRAVEL WITH AN AWARD-WINNING TEAM
Our unique tours are built on extensive knowledge of our destinations, an outstanding team of professionals, and personalized, top-notch service. We were recognized with the Travel Weekly Magellan Gold Award in 2019 for being the World's Leading Tour Operator – Overall, and were nominated as Europe's Leading Tour Operator in 2019 by World Travel Awards.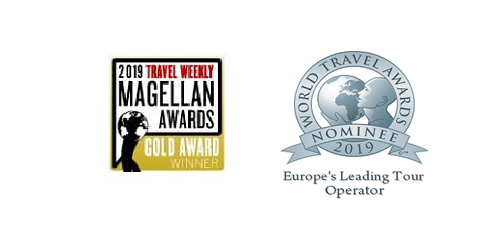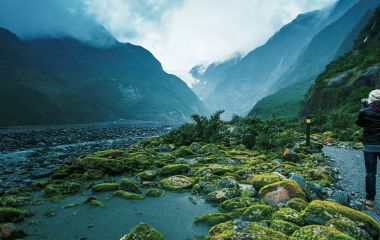 Spectacular Sights: New Zealand's Landscapes and Geology
From the impossibly beautiful Southern Alps to ancient glaciers, forests and beaches, get your lowdown on the stunning natural wonders of New Zealand.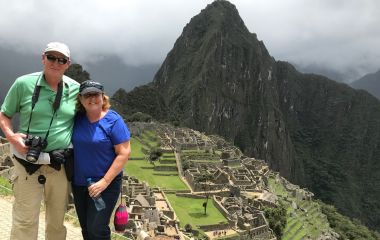 Your Ultimate Guide to the Top 10 UNESCO World Heritage Sites of 2019
They are stunning feats of architectural genius, historic centers of ancient cities, or incredibly rich habitats that are fast disappearing. Curated by our experts, discover 2019's top 10 UNESCO World Heritage sites from our exotic world.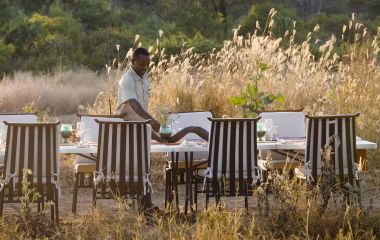 Slow Stays – Our top 10 timelessly beautiful accommodations
Our spectacular Slow Stays are all handpicked to ensure you gain exceptional service and an intimate experience.
THE ENCHANTING DIFFERENCE
Enchanting Travels custom-designed our African Adventure to include all the specific locations and activities we were interested in. We did not have to worry about any details and were free to enjoy the most extraordinary adventure that was a once-in-a-lifetime experience for our first visit to Africa, including activities at Victoria Falls, safari adventures with great guides, and all the accommodations were fantastic.
We were recommended by friends to use Enchanting travel to help plan our Africa Experience. From first contact to the conclusion of the trip Enchanting travel supported our every need and looked after every detail. Our trip was absolutely flawless and an experience of a life time. I would be happy to discuss our trip with any potential customers as we feel our agenda gave us the perfect overview of sights, culture and safari activities. We came home and feel we missed nothing.
This was truly an "Enchanting" adventure! The value and service was beyond excellent! The entire team ensured every detail was taken care of and went out of their way to welcome us! And every hotel and excursion was amazing, and we were greeted with welcoming open arms every where we stayed! Nothing was left to chance…and we felt so secure knowing Enchanting Travels had everything lined up for us! Even our lodges said Enchanting Travels was a top-notch company!
Do you have a vacation in mind? Personalize your itinerary with our Trip Builder.