Machu Picchu, the Amazon Basin & Fab Peru Holidays
Machu Picchu is surely the high-point of a Peru holiday, and with good reason. It is as magnificent as the legends and mysteries that surround it. The gateway to Machu Picchu is the ancient Inca capital of Cusco and the surrounding Sacred Valley, which retain their indigenous character. On the street, Quechua women in bowler hats sell pan chuta, the circular anise-flavored bread of the Andes, and at traditional craft markets colorful tapestries and alpaca wool accessories delight travelers.
Most visitors to Peru have about two week's vacation time, which makes tailoring an itinerary and making arrangements a challenge. Unless you engage Enchanting Travels, whose local experts ensure you're covered every step of the way. After all even the American explorer Hiram Bingham, credited with rediscovering Machu Picchu, hired a local to lead him there.
From Cusco the luxurious Belmond Andean Explorer train crosses to Arequipa via Lake Titicaca, where the Uro people have built a village of floating reed islands. And then there's the vast Amazon Basin. Catch pink dolphins swimming or experience the rainforest from suspension bridges, canopy walks, and boat cruises on the mighty river. Unlike Cusco, Peru's capital Lima is a very Spanish city, filled with magnificent colonial buildings and churches, and a great dining scene. Make sure you sample pisco sour cocktails, the more rustic corn beer chicha de jora, or the famous carbonated beverage Inca Kola, because they are so much a part of Peruvian identity.
Explore
Where do you want to go? What do you want to do? Be it popular sights or off the beaten path experiences, tell us your travel dream through our trip planner.
Design
Our destination experts will get in touch with you to craft a completely tailor-made, obligation-free itinerary to match your interests and budget.
Experience
Once you have booked your trip, sit back and relax – we'll take care of everything else. With our exceptional local team & 24/7 support, priceless memories await you!
Close
Peru: The Luxury Experience
14 Days: $ 10,990
/ person
A trip like no other, travel Peru in ultimate style! Cruise on the Amazon in exclusive luxury, visit the ruins of Machu Picchu and then unwind on a chic beach resort.
travel with an award-winning team
All our unique tours are built on extensive knowledge of our destinations, an outstanding team of professionals, and personalized top-notch service. In 2019, we were recognized with the Travel Weekly Magellan Gold Award for being the World's Leading Tour Operator – Overall, and nominated as Europe's Leading Tour Operator by World Travel Awards. In 2020, we have won the Most Trusted Online Tour Operator Award by Lux Life Magazine.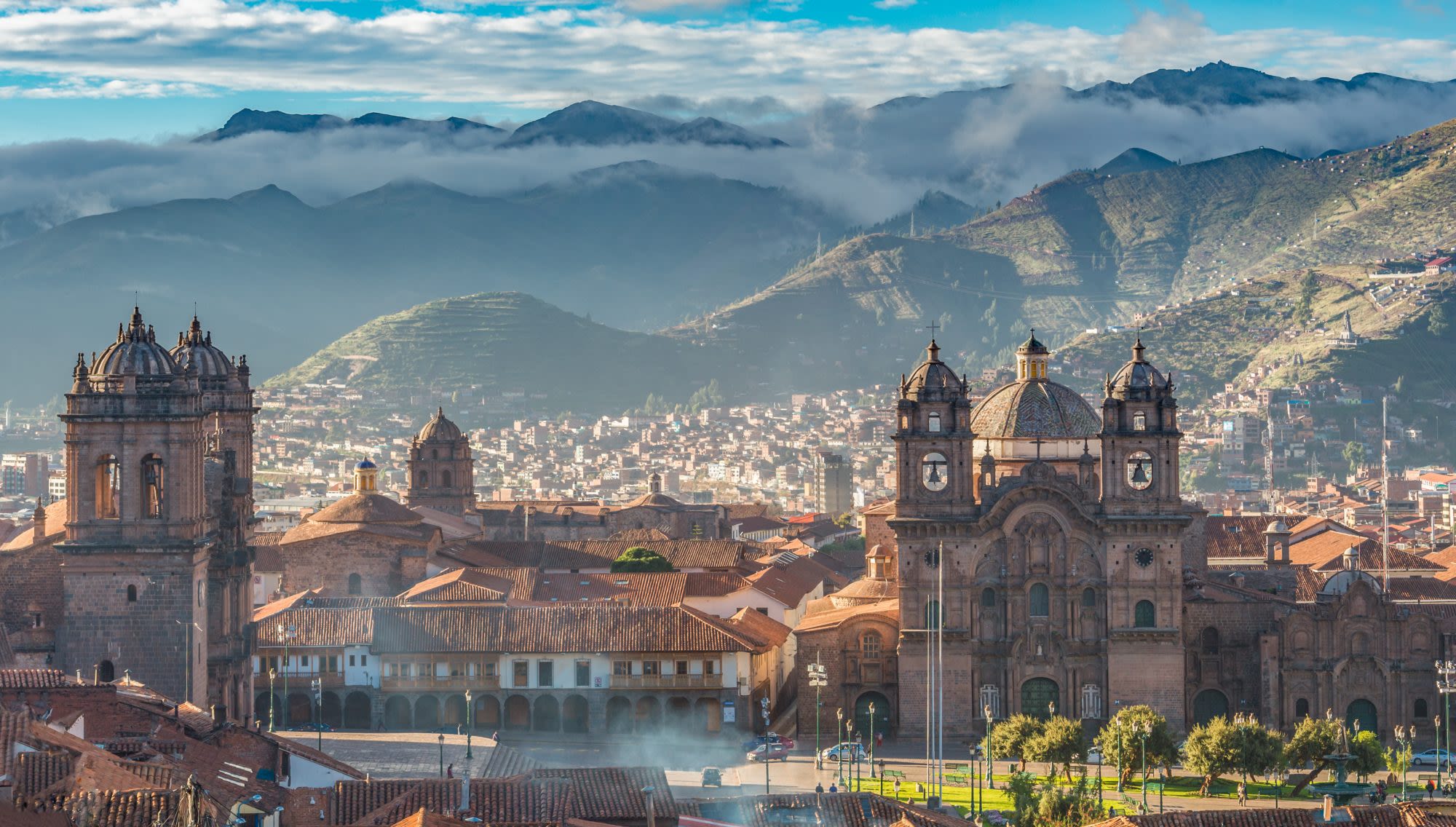 THE ENCHANTING DIFFERENCE
When traveling abroad in a foreign land, the experience is greatly heightened when you have experienced drivers and guides. Just being picked up from the airport gives the traveler a sense of security and welcome that is greatly appreciated. The drivers and guides become your temporary family.
We received excellent advice in planning our trip, and we were very well taken care of while traveling. All travel arrangements for transportation, lodging, and tours came off without a hitch.
You can certainly rely on any suggestions from Enchanting Travels that the experience with a tour or the meal will be first class and the best choice you could have made!
Do you have a vacation in mind? Personalize your itinerary with our Trip Builder