Snowy Abode: Tours and Trekking in the Mighty Himalayas
If there ever was a way to experience living like a maharajah, it is in Rajasthan's palace hotels. Wake up to a peacock dancing on lawns outside your room. Dine on elaborate meals cooked from royal recipes, in royal kitchens. Turbaned staff will anticipate your every need, fulfill each tiny wish. That's exactly the way consultants at Enchanting Travels work, tending to every request as they design your private North India tour. Not only are they unrelentingly focused on understanding your requirements, they are committed to ensuring a glitch-free journey. A hot-air balloon ride? No problem. Exploring a secret tunnel between majestic hill forts, or perhaps a twilight boat ride on the Ganges? No problem. Come for the Taj, but stay for the diversity and color of North India.
The mighty Himalayas, famous for its hill stations, trekking, and spiritual passages, is the world's highest mountain range, which fringes the north of India in a sweeping 1,500-mile-long arc. At hill stations like Manali and Shimla, wake up to panoramas of towering snow-capped peaks and craggy cliffs.
Besides scenic vistas, the Himalayas are spiritually and culturally enriching. Devotional songs rent the air as worshipers, at Hindu pilgrimage sites on the banks of the holy river Ganges, sing and pray each evening.
Tibetan Buddhism too has deep roots in the Himalayas. Buddhist chants and ritual horns announce the start of prayers in McLeod Ganj, home of the Dalai Lama. In the high-altitude desert of Ladakh, daily life and spiritual activity at monasteries carry on, unchanged for centuries. With mountains this high, there's plenty of opportunity for soft adventure: hiking trails, trekking routes, white-water rafting.
The Himalayas are breathtaking and soul-stirring, but also vast and complex. Let an Enchanting Travels consultant become your mountain guide, building you the perfect itinerary through this awe-inspiring landscape.
Dream Carefree
Go ahead and dream big. Enchanting Travels experts are here to help you plan the ultimate escape. Tell us your vision for the trip of a lifetime and we'll make it a reality.
Plan Carefree
One of our destination experts will reach out to craft a completely customized itinerary. Book your personalized journey and know that our flexible policies have you covered.
Travel Carefree
Relax and prepare for takeoff, knowing that your trip is perfectly planned and you have a personal concierge on call 24/7. Our experts are here to keep you safe and handle the details.
Close
POPULAR TRIPS TO Himalayas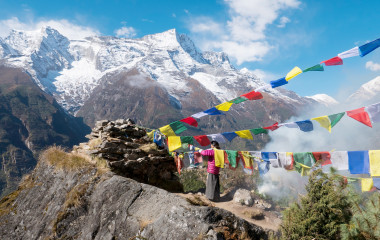 North India: Mysteries of Kumaon
13 Days: $ 4,290
/ person
This India vacation introduces you to both India's culture and heritage as well as pristine landscapes. In the Golden Triangle of North India, you will discover Mughal and Rajput-era architecture such as the Taj Mahal.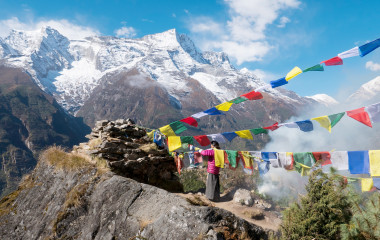 North India and the Himalayas
13 Days: $ 3,790
/ person
Take the road less traveled to the mystical Himalayas on this private India trip. Explore the vibrant Golden Triangle of India – Delhi, Agra and Jaipur – and make your way to Jim Corbett by the Himalayan foothills, known for its population of tigers.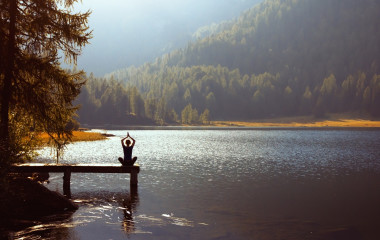 Spiritual North India and Varanasi
15 Days: $ 4,290
/ person
Let your India vacation take you on a spiritual journey to holy cities and sublime works of art. From pristine Rishikesh to the Aarti light ceremony of Haridwar, holy Varanasi to the love temples of Khajuraho and the Taj Mahal, fascinating encounters await.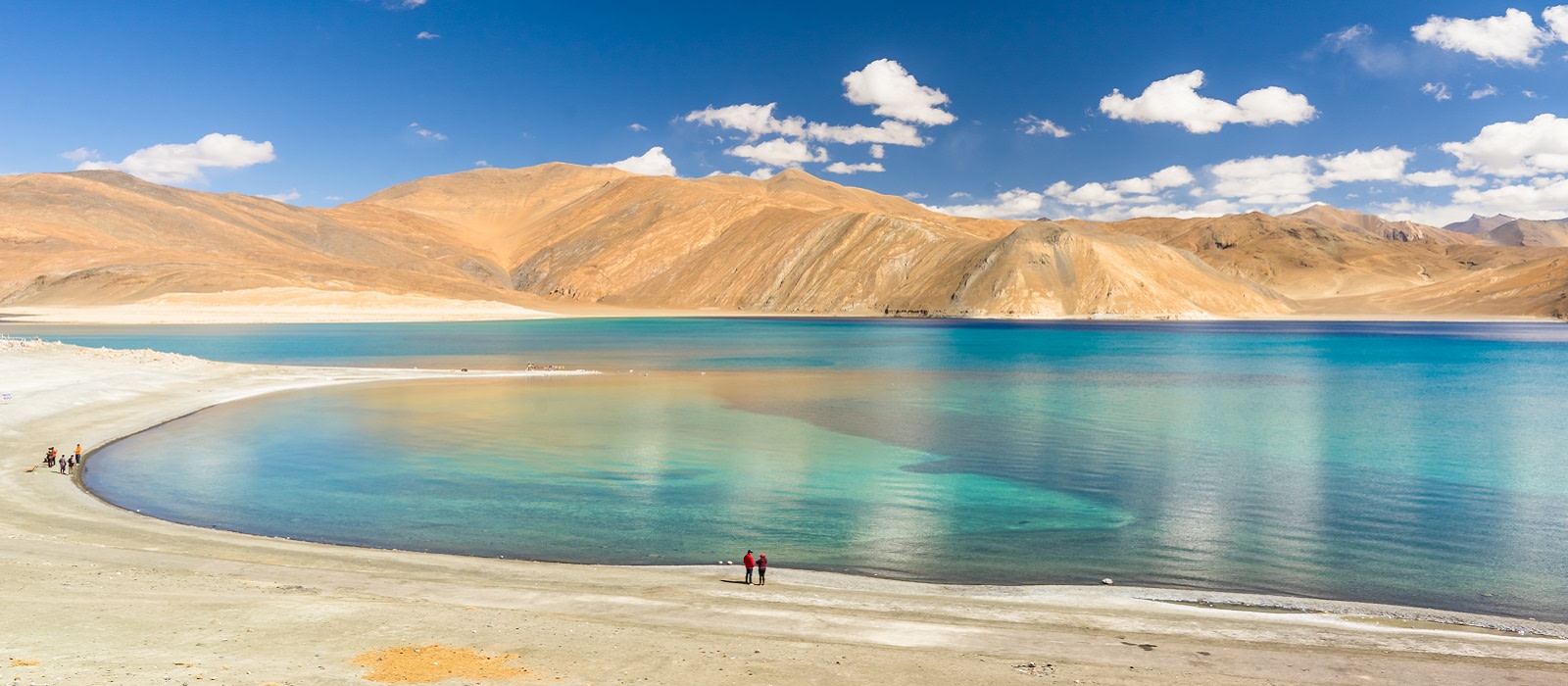 highlights of the himalayas
OUR AWARDS
At Enchanting Travels, our unique tours are built on extensive knowledge of our destinations, an outstanding team of professionals, and personalized top-notch service. Our work is consistently recognized by prestigious organizations across the travel industry. In 2020, we received the Travel Weekly Magellan Gold Award for the World's Leading Tour Operator – Overall and were recognized as North America's Leading Tour Operator by World Travel Awards. In 2021, we have won the Lux Life Magazine Award for the Best Global Custom Travel Company – USA.






"Through my conversations with Swati and some changes that evolved the trip was perfectly planned and brilliantly executed. Her interest into my goals on this trip, produced an incredible experience."
"I have used Enchanting Travels for a lot of my journeys. I have always enjoyed a hassle free trip. They always amend any issues that occur during the trip. Highly recommend Enchanting Travels for your dream holiday."
"There are rare times in life when you set out on a trip and it becomes a transformative journey of discovery of a culture rich in history, with a people who are unfailingly gracious and kind. That was our experience in India thanks to Enchanting Travels."
"Our Indian trip was truly enchanting. We were two couples who wanted just train travel and small hotels and the company was able to meet all our requirements. The guides were very knowledgeable, and the chauffeurs were excellent. The support staff were there to meet us, and ensured that all the train travel was an enjoyable experience. We will use them again for future trips."
"Enchanting Travels planned for us a trip with memories that will last a lifetime. We traveled to India, a country that would be hard to travel to without proper guidance. We never felt alone during our trip, and we never felt like we were getting anything less than the best experience."
"Enchanting Travels really lives up to its name. Our trip to India will be fondly remembered for all its amazing sights, but also for how wonderfully everyone treated us. They really took all the stress and uncertainty out of our trip planning. I'd highly recommend them, and I intend on seeing many more countries with their help."
"We would wholeheartedly recommend Enchanting Travels to anyone wishing to undertake a private tour of India. We always felt looked after and cared for throughout the trip. Enchanting were excellent every step of the way, from the initial contact and personally planned itinerary to the final day of our trip when they saw us off at the airport. We would definitely use them again in another part of the world where they conduct tours. Very professional and excellent company that we have no hesitation in recommending to anyone."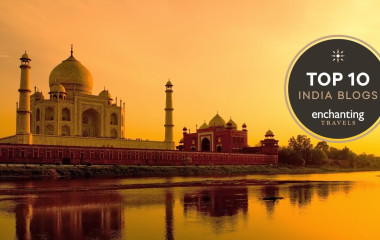 Top 10 Travel Blogs of India
Searching far and wide across the web, we reviewed dozens of blogs, and here's our list of the top 10 travel blogs of India.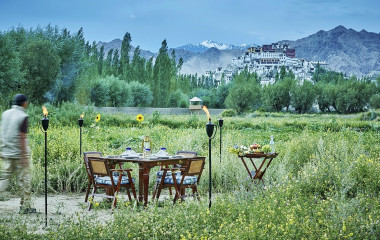 Luxury in Ladakh on your Himalayas Tour
For those seeking a private Himalayas tour Ladakh and Leh will not disappoint for they stand within the mighty range, offering a tantalizing glimpse of a scape so incredibly beautiful it is almost other worldly.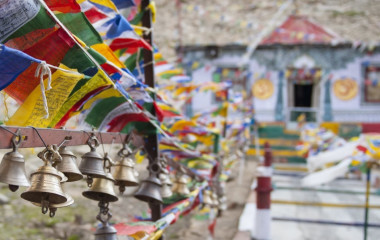 Top 10 Things To See in Ladakh
From June to September each year, there is no better place when you visit India than Leh/Ladakh, otherwise known as the Valley of Flowers and the Land of High Passes. Enchanting Travels recommends our choice of top 10 things to see in Ladakh on your own private trip with us!
THE ENCHANTING DIFFERENCE
We were very happy with our experience with Enchanting Travels — they customized our itinerary, responded to changing needs, and then delivered everything they promised (and more).
If you want to see India in style, then Enchanting is strongly recommended for the choice of itineraries, fantastic hotels and attentive coordinators.
The best travel agents that we have used over sixty years of frequent travel.
Do you have a vacation in mind? Personalize your itinerary with our Trip Builder.