Holiday in Chile With Wine, Volcanoes, and Starry Nights
The adulation will start even before your holiday does, before the plane you're on lands in Chile. Flying into this Andean country, views of snowy volcanic peaks and a jagged coastline will up the ante of expectations. And that's no problem, because you won't leave disappointed. You can't; especially not if you've arrived on an Enchanting Travels tailor-made private tour.
Glaciers at one end, the driest place on earth at the other, Chile's geography is unique. It stretches for 2,600 miles from north to south, sandwiched between the Pacific Ocean and the Andes Mountains. Moon-like in its starkness is the massive high-altitude expanse of the Atacama Desert. It's got turquoise lakes and salt flats, natural hot springs and geysers, and some of Earth's clearest open skies, ideal for stargazing.
Two of Chile's most famous cities, are vastly different, but equally engaging. Santiago wears its twin hats, of being 500 years old and modern, with ease. In the coastal city of Valparaiso, connected with vintage funicular railways, a distinctly bohemian atmosphere reigns. In the far south, in Chilean Patagonia, Torres Del Paine national park is the country's star attraction. Explore the region hiking and trekking, on horseback, or on scenic van tours. But don't mistakenly think it's all hard work. You also get to indulge in fine Chilean wines, spa treatments, and luxurious accommodations.
Explore
Where do you want to go? What do you want to do? Be it popular sights or off the beaten path experiences, tell us your travel dream through our trip planner.
Design
Our destination experts will get in touch with you to craft a completely tailor-made, obligation-free itinerary to match your interests and budget.
Experience
Once you have booked your trip, sit back and relax – we'll take care of everything else. With our exceptional local team & 24/7 support, priceless memories await you!
Close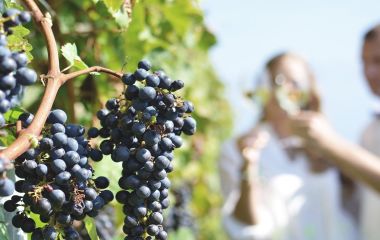 Chile: Lakes and Wine
9 Days: $ 6,190
/ person
Experience the rich flavors and natural beauty of travel in Chile! Explore gorgeous volcanoes in the verdant Lakes Region and savor the rolling hills of wine country.
travel with an award-winning team
All our unique tours are built on extensive knowledge of our destinations, an outstanding team of professionals, and personalized top-notch service. In 2019, we were recognized with the Travel Weekly Magellan Gold Award for being the World's Leading Tour Operator – Overall, and nominated as Europe's Leading Tour Operator by World Travel Awards. In 2020, we have won the Most Trusted Online Tour Operator Award by Lux Life Magazine.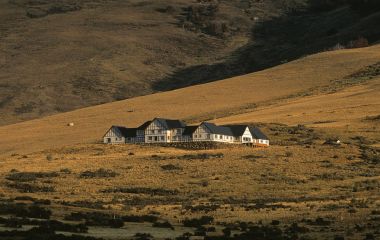 Our top 10 Haciendas and Estancias in Argentina, Chile and Uruguay
Discover why a tour in Argentina, Uruguay and Chile is incomplete without a stay in the charming estancias and haciendas that these countries are known for.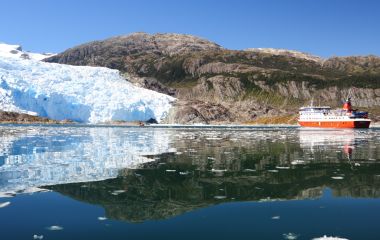 Cruise in Chile: A Glacial Adventure
Do you want to travel to the ends of the world? You can start by taking a life changing adventure travel expedition to the world's southernmost glaciers with the Skorpios III cruise in Chile on your next tailor-made South America tour.
THE ENCHANTING DIFFERENCE
Without a doubt I would book another trip with Enchanting Travels. This trip was managed so perfectly and our trip coordinator went to extra lengths to add some features for us while we were traveling. They could not have been better to work with on this trip. We trusted them and they came through every step of the way.
My guides in Rio and in Iguazu could not have been more informative and entertaining. I had never traveled to South America and had the time of my life. The hotel choices were perfect for me, and itinerary gave me the right mixture of tours and relaxation at the beach/pool.
Enchanting Travels helped design a trip that integrated elements of our personal interests with the must-see attractions of our destination. In our case that included a mix of activity and relaxation, history and luxury, and special attention to our interest in all things food-related!
Do you have a vacation in mind? Personalize your itinerary with our Trip Builder.