Please note that Enchanting Travels has temporarily suspended trips to China in line with the travel advisory issued by the US Department of State.
Smooth as Silk: A Specially Curated Vacation in China
China is as big as it is diverse, and a vacation to this East Asian nation is guaranteed to be a many-splendored one. Immerse yourself in the buzz of sprawling modern cities, the gentle pace of picturesque rural landscapes, and absorb the rich history of this ancient civilization.
Touristy though they may be, begin your tour with China's iconic sites: the Forbidden City, Summer Palace, and Tiananmen Square in Beijing; the Bund and Shanghai Museum in Shanghai; the sea of terracotta warriors at the tomb of Qin Shi Huang in Xi'an. If you can, walk a section of one of the great wonders of the world, the Great Wall, which winds some 13,000 miles through mountains.
China's treasures also include natural wonders and great cultural experiences. Guilin and Yangshuo have ethereal karst mountains and gorgeous countryside. Similarly, the tall sandstone pinnacles of Zhangjiajie National Forest, made famous by the movie Avatar, are extraordinary to witness. Lijiang and Dali in the Yunnan province promise heritage sites and cultural insights into some of China's ethnic minorities. Take a luxury cruise on the Yangtze River between Chongqing and Yichang, past gorges, pagodas, and the magnificent Three Gorges Dam. In Chengdu, you can meet cuddly, but endangered giant pandas in their natural bamboo forest habitat. Chengdu is also a UNESCO city of gastronomy, birthplace of the ever-popular Szechuan Cuisine.
With at least eight unique regional cuisines, food is undoubtedly at the center of any trip to China. All of it very different from the Chinese food in your home country. Grilled street fare rules in Yunnan, while Jiangsu cuisine is dominated by seafood. For lighter flavors turn to Shandong and Zhejiang cuisine, but if you appreciate bold, spicy food make a beeline for specialties from Hunan and Szechuan. Every city has an unending variety of must-try dishes—Beijing's famous roasted Peking duck, Shanghai's hairy crab, various hotpots, steamed buns, century eggs, moon cakes, smoky roasted meats, and a thousand types of noodle dishes and dumplings. Always washed down with the ubiquitous Chinese tea.
There are so many gems in this vast and unique land. From Hangzhou to Pingyao, China's heritage and culture is staggering. When you need a break, go shopping at omnipresent street markets, boutiques, or upmarket malls. To wind down, end your China trip with a white-sand beach escape in Sanya, in a charming water town like Tongli, or at the hill resort of Moganshan.
Breathtaking as it is, China is not an easy country to navigate. A private, tailor-made tour is the perfect way to discover its range of UNESCO sites, its manmade and natural marvels. With an Enchanting Travels consultant by your side, take heart, every logistical detail will be taken care of, and you're ensured a journey that is smooth as Chinese silk.

Explore
Where do you want to go? What do you want to do? Be it popular sights or off the beaten path experiences, tell us your travel dream through our trip planner.
Design
Our destination experts will get in touch with you to craft a completely tailor-made, obligation-free itinerary to match your interests and budget.
Experience
Once you have booked your trip, sit back and relax – we'll take care of everything else. With our exceptional local team & 24/7 support, priceless memories await you!
Close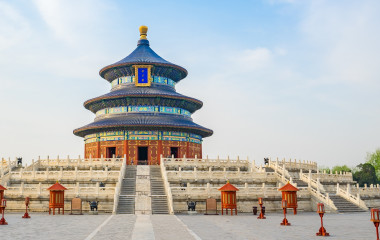 Essential China: From Beijing to Shanghai
9 Days: $ 3,590
/ person
Discover the top three destinations on this private China vacation. At the bustling megacity of Beijing, walk on the Great Wall of China and explore the Forbidden City.
travel with an award-winning team
All our unique tours are built on extensive knowledge of our destinations, an outstanding team of professionals, and personalized top-notch service. In 2019, we were recognized with the Travel Weekly Magellan Gold Award for being the World's Leading Tour Operator – Overall, and nominated as Europe's Leading Tour Operator by World Travel Awards. In 2020, we have won the Most Trusted Online Tour Operator Award by Lux Life Magazine.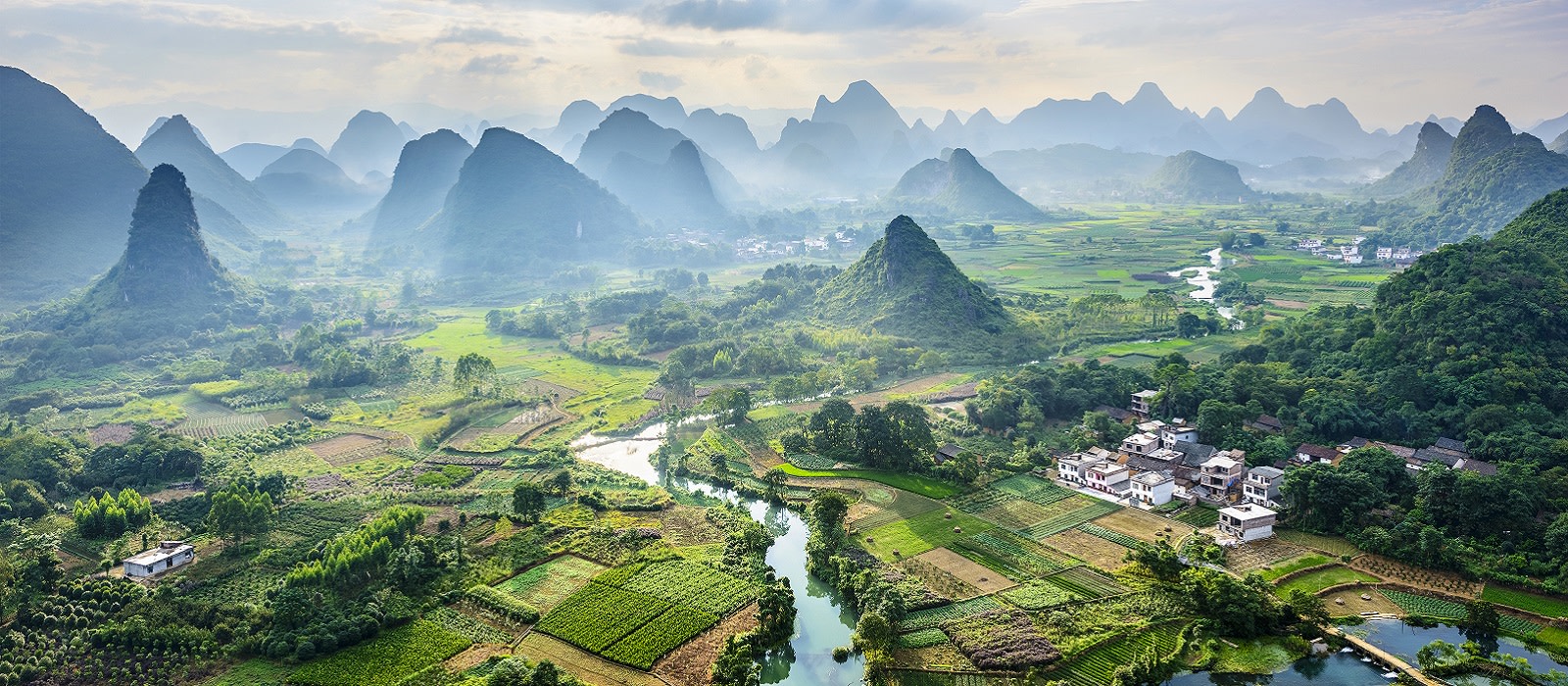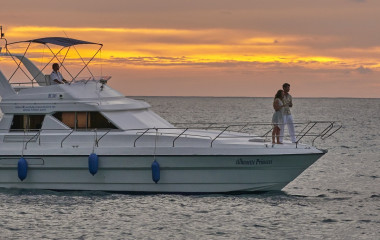 Top 10 Cruises in Asia that will make Your Vacation one to Remember
There is something truly unique about a luxury cruise down Asia's magnificent and iconic rivers. Discover our top 10 favorites for your cruise of a lifetime!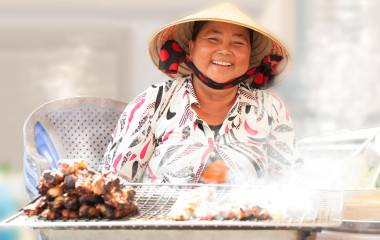 Southeast Asian Street Food Diaries: The Best 'Pho' on the Go
Brace for a delectable journey as we take you on the trail of some of the best Southeast Asia street food you can possibly have.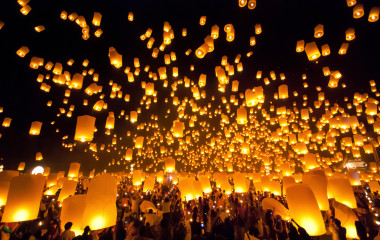 Top Festivals in Asia You Just Cannot Miss
Get up close and personal with fascinating cultures by attending these top festivals in Asia.
THE ENCHANTING DIFFERENCE
We have had the opportunity to travel quite a bit but this trip was exceptional! We had 12 flights from start to finish and Enchanting Travels made this seamless. Each country Jojo and Sapna had some special arranged for us that truly made the trip unforgettable. Dinner in the rice fields in Vietnam, Kampong Khleang and lunch in a locals home. Patara Elephant Reserve and cooking dinner in a locals home, Private speed boat for the day to the Phi Phi islands.
If you want an unforgettable exquisite travel experience, feel confident that Enchanting Travels will exceed your expectations from the first day all the way through your trip. I wouldn't hesitate to book with them a recommended their excellent company.
We were taken care in every aspect of our trip. It was flexible based on our needs but structured enough to see everything we wanted and needed to see.
Do you have a vacation in mind? Personalize your itinerary with our Trip Builder.