Close Encounters of the Wild Kind on Holiday in Namibia
Modern Windhoek with its greenery and European architecture may be the starting point for a Namibia holiday, but much of this country is arid. In the Namib Desert, the vast red sand dunes of the Sossusvlei salt and clay pan are mesmerizing in the twilight. But don't be fooled into thinking this is an empty place. Gemsbok, a large desert-adapted antelope, will spring out of nowhere. Would you believe that even in this harsh environment some 3,500 species of plants and animals survive?
In the west, this red-orange sand dramatically meets the Atlantic Ocean. Catamarans cruise around Walvis Bay to spy on dolphins, seals, and pelicans. Barely an hour north, at Cape Cross on the Skeleton Coast, an enormous breeding colony of Cape fur seals basks in the warm sunshine.
The ancient rock art of Damaraland speaks of the long history of humans in this region. Further north is the open bush of Namibia's Etosha National Park. Watch for agile springboks prancing through the grasslands and deserts, track rhinos on foot, or go on night safaris with expert guides. Long days of driving through Etosha culminate at a bush camp near a watering hole, where you can sit back, relax, and watch a steady stream of animals coming in for a drink.
Namibia offers travelers exceptional and varied experiences, and Enchanting Travels is adept at shaping atypical itineraries. It's the perfect fit. Start a conversation with our experts, and they will work out the most memorable Namibia tour you can imagine.
Explore
Where do you want to go? What do you want to do? Be it popular sights or off the beaten path experiences, tell us your travel dream through our trip planner.
Design
Our destination experts will get in touch with you to craft a completely tailor-made, obligation-free itinerary to match your interests and budget.
Experience
Once you have booked your trip, sit back and relax – we'll take care of everything else. With our exceptional local team & 24/7 support, priceless memories await you!
Close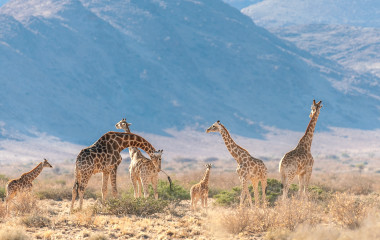 Namibia and South Africa: Highlights of the South
13 Days: $ 12,090
/ person
Discover dramatic landscapes from the air and overland, from the towering dunes of Sossusvlei to the ancient rock formations of Damaraland, soak in the cosmopolitan vibe of cities such as Windhoek and Cape Town, and enjoy unique game drives in Etosha and Big Five safaris at Kruger.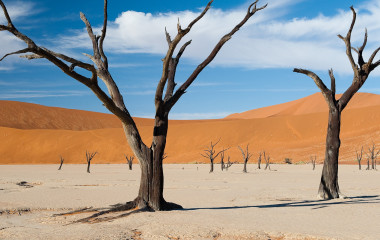 Wings Over Namibia, Victoria Falls and Botswana
13 Days: $ 13,790
/ person
Fly into some of Africa's most dramatic and spectacular landscapes! Discover the spectacular Sossusvlei and Etosha both from the air and overland, cruise on the Zambezi at the Victoria Falls and enjoy unique safari experiences on land and water in Botswana.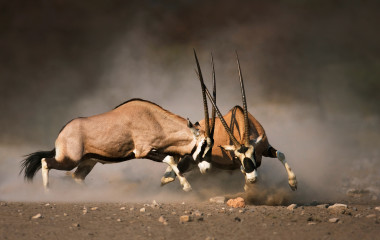 Classic Namibia
10 Days: $ 11,590
/ person
Discover classic Namibia, from its dramatic landscapes such as the red dunes of Sossusvlei andancient mountains and rock formations of Damaraland, to its incredible wildlife at Etosha. Embrace adventure on quad bike excursions, safaris, bushwalks and rhino tracking, uncover Namibia's unique culture and heritage, and enjoy some downtime too with stargazing, nature walks and scenic […]
Load More
travel with an award-winning team
All our unique tours are built on extensive knowledge of our destinations, an outstanding team of professionals, and personalized top-notch service. In 2019, we were recognized with the Travel Weekly Magellan Gold Award for being the World's Leading Tour Operator – Overall, and nominated as Europe's Leading Tour Operator by World Travel Awards. In 2020, we have won the Most Trusted Online Tour Operator Award by Lux Life Magazine.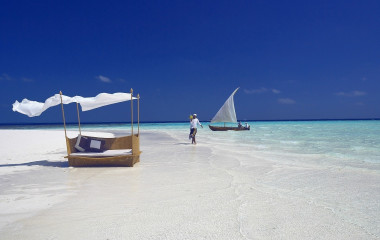 Winter Travel: Best Destinations For A Warm Escape
Put on your traveling shoes and go exploring this winter because we have a list of warm and sunny destinations that are begging to be explored!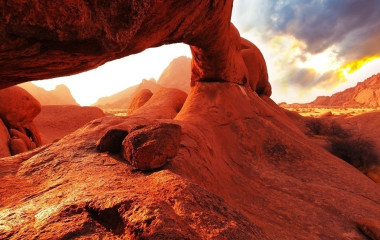 10 Exciting Reasons Why You Should Visit Namibia Now
Few countries, if any, can claim limitless horizons, stark landscapes, harsh environs and untamed wilderness, complemented by rare beauty, great scenery, a pleasant climate, few people, a beautiful coastline, one of Africa's greatest game parks and, the world's oldest desert…Welcome to Namibia!
The Best Places to Visit in 2019 – Dream Destinations for Your Next Vacation
Inspired by Travel+Leisure's masterlist of the best places to visit in 2019, let's whisk you away on your magical journey of a lifetime.
THE ENCHANTING DIFFERENCE
Enchanting Travels custom-designed our African Adventure to include all the specific locations and activities we were interested in. We did not have to worry about any details and were free to enjoy the most extraordinary adventure that was a once-in-a-lifetime experience for our first visit to Africa, including activities at Victoria Falls, safari adventures with great guides, and all the accommodations were fantastic.
We were recommended by friends to use Enchanting travel to help plan our Africa Experience. From first contact to the conclusion of the trip Enchanting travel supported our every need and looked after every detail. Our trip was absolutely flawless and an experience of a life time. I would be happy to discuss our trip with any potential customers as we feel our agenda gave us the perfect overview of sights, culture and safari activities. We came home and feel we missed nothing.
This was truly an "Enchanting" adventure! The value and service was beyond excellent! The entire team ensured every detail was taken care of and went out of their way to welcome us! And every hotel and excursion was amazing, and we were greeted with welcoming open arms every where we stayed! Nothing was left to chance…and we felt so secure knowing Enchanting Travels had everything lined up for us! Even our lodges said Enchanting Travels was a top-notch company!
Do you have a vacation in mind? Personalize your itinerary with our Trip Builder.