Heritage and High Spirits on a Trip to Ireland and the UK
On a trip to Ireland and the UK, every place tells a splendid story. No matter which countries of the region you tour—England, Scotland, Wales, Northern Ireland, or Ireland—you'll find the land steeped in rich history, heritage, and cultural traditions.
Imposing castles and stately medieval cathedrals are a ubiquitous part of the landscape. You may feel you're in a time warp when you stop at historic inns and country guest houses, dreamy stone cottages with exquisite gardens, and vintage and antique shops.
While London is undoubtedly one of the world's greatest cities with cutting-edge culture, art, museums, theatre, and iconic landmarks, there are many other fabulous smaller towns and cities to explore. You can have a full English breakfast in the gorgeous Georgian city of Bath, lunch in the idyllic village of Castle Combe, and be sipping a pint by the river in the university town of Oxford by dinnertime.
The British and Irish countryside oozes charm. Journey through the picturesque English Cotswolds, or past cliffs and coastal towns in Ireland's County Cork and County Kerry. Breathtaking scenery is an understatement whether you are exploring the UNESCO World Heritage Lake District, Ireland's Wild Atlantic Way, or the Scottish Highlands with its legendary Loch Ness.
The UK and Ireland are known for the quality of their spirits. Scottish and Irish whisky trails include calls at historic distilleries for tastings. Here visitors get to sample a range of aromas and flavors until they find their very own favorite single malt. Alternatively, savor artisanal gins or ales, along with hearty local fare at a cozy pub or bar. The Irish capital Dublin is home to the Guinness brewery and storehouse, but it's also a UNESCO City of Literature, as is the Scottish capital Edinburgh.
For the literary traveler the British Isles is a top destination. References from literature abound. For some, a visit to Harry Potter's Platform 9¾ at King's Cross Station or Sherlock Holmes' 221B Baker Street in London may suffice. Others will settle for nothing less than a trip to Stratford-upon-Avon, the home of Shakespeare, to watch a riverside performance by the Royal Shakespeare Theatre.
Whatever you do, set aside an afternoon for a quintessential British indulgence—full afternoon tea—best experienced at an elegant hotel or tea room. For our part at Enchanting Travels, we'll make sure we create the high tea of UK and Ireland itineraries for you. We'll round up an ideal tour, with perfect sips and bites to suit your every fancy. The only thing we can't predict is the weather.
Explore
Where do you want to go? What do you want to do? Be it popular sights or off the beaten path experiences, tell us your travel dream through our trip planner.
Design
Our destination experts will get in touch with you to craft a completely tailor-made, obligation-free itinerary to match your interests and budget.
Experience
Once you have booked your trip, sit back and relax – we'll take care of everything else. With our exceptional local team & 24/7 support, priceless memories await you!
Close
popular trips to UK & ireland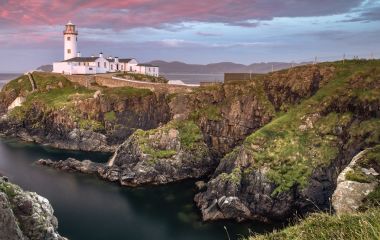 Overland Highlights of Ireland
12 Days: $ 4,890
/ person
Explore the breathtaking landscapes and vibrant culture of Ireland at your own pace on this overland tour. Drive past dramatic wildernesses and majestic mountains, amble in the rugged islands and white sand beaches of the Wild Atlantic Way, hike in the hauntingly beautiful Connemara National Park, and discover lively festivals, pubs and authentic Irish culture […]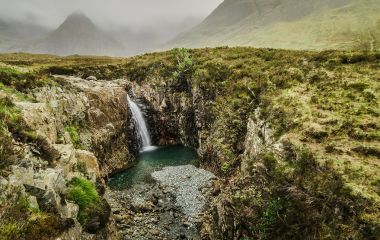 Overland Highlights of Scotland
12 Days: $ 4,090
/ person
Experience the vibrant cities, quaint towns, rolling Highlands and tranquil lakes of Scotland at your own pace. Discover ancient history and architecture, hike in the rugged Isle of Skye, see the iconic Glenfinnan Viaduct and vast lochs as you drive through this spectacular land peppered with quaint rural villages, castles, forts and whiskey distilleries!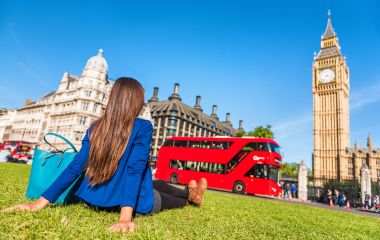 Top Three of the British Isles
10 Days: $ 6,890
/ person
Delve deep into the rich and incredibly diverse cultures and heritage of the UK and Ireland's top cities – London, Edinburgh and Dublin. Centuries old, stunning architecture, vibrant markets, traditions and more await you at these iconic destinations.
Load More
travel with an award-winning team
All our unique tours are built on extensive knowledge of our destinations, an outstanding team of professionals, and personalized top-notch service. In 2019, we were recognized with the Travel Weekly Magellan Gold Award for being the World's Leading Tour Operator – Overall, and nominated as Europe's Leading Tour Operator by World Travel Awards. In 2020, we have won the Most Trusted Online Tour Operator Award by Lux Life Magazine.
uk & ireland travel guide
THE ENCHANTING DIFFERENCE
One of the very best travel experiences I have ever had. We even got updates once at 3 am! He also made one change in one day's itinerary to accommodate our wishes which was very wonderful. For business, I have traveled to Europe, Russia, all over Asia and South Africa but was blown away by all the beautiful sites in Argentina and Chile.
All the little touches made by our Enchanting Travel consultant, Amelia Edwards, were noticed and recognized by my wife and I. Thank you for making our milestone trip (25th wedding anniversary) such a memorable one! We look forward to engaging Enchanting Travels again for our next South American adventure!!
This was my first adventure as a solo traveler. But while I may have traveled on my own, I was never alone. I was well taken care of by a superb team of planners, trip coordinators, guides and drivers.
Do you have a vacation in mind? Personalize your itinerary with our Trip Builder.