Massage, Yoga, and Mind-Body Healing on an Ayurveda Holiday
Combine yoga and Ayurveda, a system of natural healing and massage, on a wellness holiday to India or Sri Lanka. Scenic settings, healing Ayurvedic bodywork and the exceptional hospitality of South Asia make for a special kind of wellness holiday.
Ayurveda is rooted in 5,000-year-old Indian cultural traditions. Its massages and medicinal treatments are known to reduce stress and help achieve a healthy and vibrant state of being. India is also the spiritual home of yoga, and a range of luxury resorts offer holidays that include Ayurvedic treatments and yoga. Enchanting Travels can book you a holistic healing holiday and combine it with a bit of sightseeing, to add authentic local flavor. Different Ayurvedic resorts offer a unique range of services. Our experts know what they are and can help you select the one that matches your needs.
In the state of Kerala, Ayurveda resorts are situated in stunning locations. On the languid backwaters, resorts like Punnamada, Carnoustie, and Coconut Lagoon combine oodles of character with outstanding services. The state's gorgeous beaches are a sight for sore eyes. Taking advantage of their perfect coastal location are resorts like Nattika and Marari Beach Resort. For a different vibe, Spice Village in the verdant hills of the southern Western Ghats near Thekkady offers Ayurveda in an environment of aromatic spice and herb gardens. Alternatively, there is Ananda in the Himalayas, which is great for massages, spa treatments and yoga, and learning how to attain a harmonious and balanced life.
Sri Lanka has numerous retreats where Ayurveda is the mainstay. Siddhalepa Ayurveda Health Resort is attached to an Ayurveda hospital and focuses on providing therapeutic treatments. At Lotus Villa digital detox is given priority. Dalmanuta Gardens is more about an intimate and private wellness experience, while Heritance Ayurveda Resort is large but friendly, and exclusively about curative and preventive Ayurveda treatments. Shunyata Villa and Lanka Princess, both under German management, offer holidays aimed at balancing mind, body, and soul.
Your personal wellness goal may be geared for complete overhaul, or a quiet detox and unwind. Through the wisdom inherent in the ancient practice of Ayurveda you'll find a powerful tool to make your holiday one of peace, healing, and transformation.
Explore
Where do you want to go? What do you want to do? Be it popular sights or off the beaten path experiences, tell us your travel dream through our trip planner.
Design
Our destination experts will get in touch with you to craft a completely tailor-made, obligation-free itinerary to match your interests and budget.
Experience
Once you have booked your trip, sit back and relax – we'll take care of everything else. With our exceptional local team & 24/7 support, priceless memories await you!
Close
recommended ayurveda tours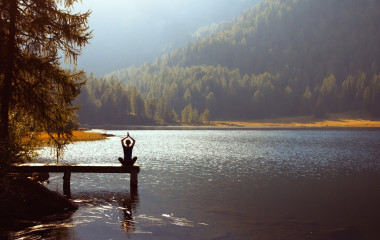 Spiritual North India and Varanasi
15 Days: $ 4,290
/ person
Let your India vacation take you on a spiritual journey to holy cities and sublime works of art. From pristine Rishikesh to the Aarti light ceremony of Haridwar, holy Varanasi to the love temples of Khajuraho and the Taj Mahal, fascinating encounters await.
Culture and Ayurveda in Sri Lanka
14 Days: $ 9,390
/ person
Immerse yourself in ancient wisdom! This Ayurveda tour of Sri Lanka will give you an introduction into the culture and history of the country, followed by a relaxing stay in a traditional Ayurveda resort.
travel with an award-winning team
All our unique tours are built on extensive knowledge of our destinations, an outstanding team of professionals, and personalized top-notch service. In 2019, we were recognized with the Travel Weekly Magellan Gold Award for being the World's Leading Tour Operator – Overall, and nominated as Europe's Leading Tour Operator by World Travel Awards. In 2020, we have won the Most Trusted Online Tour Operator Award by Lux Life Magazine.
top ayurveda destinations
THE ENCHANTING DIFFERENCE
Through my conversations with Swati and some changes that evolved the trip was perfectly planned and brilliantly executed. Her interest into my goals on this trip, produced an incredible experience.
Enchanting Travels customizes every aspect of our travel which perfectly suits our needs. The staff is knowledgeable, professional, patient, fun and personable, as well as attentive to all our needs throughout our trip. We also enjoy all the private transportation, private tours and luxury accommodation. We feel like the kings and queens when we travel with Enchanting. Enchanting offers the perfect travel experience for us!
I cannot imagine being without Enchanting Travels for my first trip to India. With new and different things to acclimate to and customs I was not privy to, ET made my journey a breeze. I was able to see and enjoy the entirety of all places visited without worrying about tickets and transfers and luggage and hotels and anything that might take me away from being "in the moment". Usually one fourth of my trip is spent making arrangements but not so with Enchanting Travels as it is all done for you. Kudos to ET.
Do you have a vacation in mind? Personalize your itinerary with our Trip Builder.