Nature Tourism: Always a Breath of Fresh Air
On our gorgeous planet, nature is one of the biggest inspirations for tourism. Though the number of scenic places on the globe is infinite, each of us has our own cherished bucket-list. What we do best at Enchanting Travels is match your list to an itinerary that gets you to the unique landscapes you want to see. It could be the highs of Everest Base Camp you want to reach, or the calmness of the vast open plains of the Serengeti. Perhaps you've imagined standing at the point where the desert meets the sea on the Skeleton coast of Namibia, or overlooking the granite massifs of the Torres del Paine National Park in Chilean Patagonia. Throughout Asia, Africa, Central and South America, if your aim is to witness unrivaled natural beauty, we'll get you there.
As the snow glistens off the magical mountains of the Himalayas or the Andes, you are left in rapturous wonder. Hiking along Indonesia's volcanic Mt Agung, or taking a dip in the hot springs at Fuentes Georginas in Guatemala, brings you closer to nature and the steaming core within.
Few can escape the primeval attraction of a waterfall cascading down a cliff. Famous falls like the dramatic Iguazu in Brazil and the thundering Victoria Falls on the border of Zimbabwe and Zambia are breathtaking, but lesser-known ones like Gocta Falls in Peru and Kuang Si in Laos can be just as soothing to visit.
Contrary to popular belief deserts are not empty places. The harsh environments of the Sahara in Africa or Thar in India house a variety of adapted wildlife from camels to the dung beetle. In the Namib Desert, the vast red sand dunes of the Sossusvlei salt and clay pan are home to gemsbok, a large desert-adapted antelope. Moon-like in their starkness are the high-altitude expanses of the Atacama Desert in Chile and Ladakh in India. The salt flats of Salar de Uyuni in Bolivia and Rann of Kutch, India are equally tranquil and alluring.
Once you've spent time in a magnificent forest you'll be a changed person. Explore the Amazon rainforest on guided trips via kayak or cruise boat. Let yourself become spellbound by birdlife in the cloud forests of Costa Rica, or by Central India's untamed jungles where tigers and sloth bears hide.
Mountain to salt pan, lakes and river deltas to deserts, no matter where you choose to go, being in the lap of nature is soul restoring.
Explore
Where do you want to go? What do you want to do? Be it popular sights or off the beaten path experiences, tell us your travel dream through our trip planner.
Design
Our destination experts will get in touch with you to craft a completely tailor-made, obligation-free itinerary to match your interests and budget.
Experience
Once you have booked your trip, sit back and relax – we'll take care of everything else. With our exceptional local team & 24/7 support, priceless memories await you!
Close
recommended nature & landscapes tours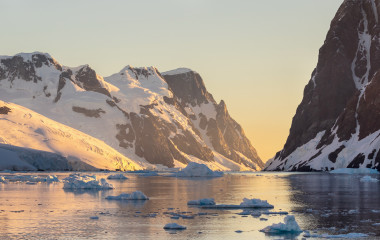 Atacama and Antarctica: Landscapes to Remember
15 Days: $ 26,290
/ person
Explore legendary landscapes! From the stark, desert scenery of Atacama, the driest desert in the world, to the white wonderland of Antarctica, discover untamed nature at its best.
OUR AWARDS
At Enchanting Travels, our unique tours are built on extensive knowledge of our destinations, an outstanding team of professionals, and personalized top-notch service. In 2019, we were recognized with the Travel Weekly Magellan Gold Award for being the World's Leading Tour Operator – Overall. In 2020, we have been nominated by World Travel Awards as Europe's and North America's Leading Tour Operator, and have won the Most Trusted Online Tour Operator Award by Lux Life Magazine.




"This was truly an "Enchanting" adventure! The value and service was beyond excellent! The entire team ensured every detail was taken care of and went out of their way to welcome us! And every hotel and excursion was amazing, and we were greeted with welcoming open arms every where we stayed! Nothing was left to chance…and we felt so secure knowing Enchanting Travels had everything lined up for us! Even our lodges said Enchanting Travels was a top-notch company!"
"We have used Enchanting Travels twice to help us with our African adventures, and totally appreciate the details and planning. Visiting several countries in Africa requires transfers and planning, and Enchanting were on top of everything."
"We received complete support from Enchanting's travel experts from day 1. They were very prompt in developing an itinerary that fit into our budget and interests; answered all our questions with clarity and advised on various options and special arrangements we wanted to make."
"This was the trip of a lifetime for my husband and I. It was first class service from the moment we landed. The ease of having everything pre-booked for us really allowed us to enjoy our trip. I would highly recommend this service for anyone looking to plan a trip like this."
"We chose Enchanting Travels for a Kenya, South Africa and Botswana trip. We will not hesitate to rely on them in the future. Everyone from start to finish was informative and dependable. Enchanting Travels even surprised us with an awesome dinner experience for just the two of us."
"We have traveled with Enchanting five years in a row. The travel experience with Enchanting has always been unique and memorable for us, for they offer fully customized itineraries that perfectly suit our needs. They always go above and beyond to fulfill our needs throughout our travel."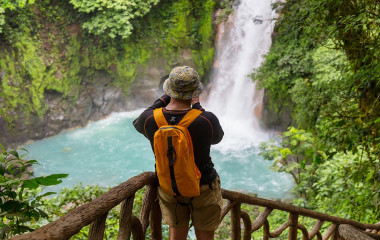 Magnificent Natural Wonders On Your Costa Rica Vacation
Discover a land of incredible natural splendor, expansive white sandy beaches and mysterious rainforests, swamps, and towering mountains.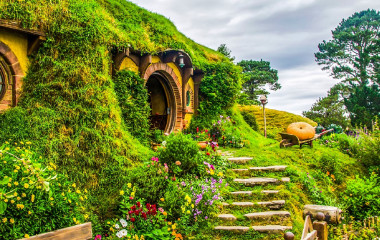 Discover New Zealand on Your Lord of the Rings Tour
Watch the Lord of the Rings' Middle Earth come alive in front of your eyes on your Lord of the Rings tour in New Zealand!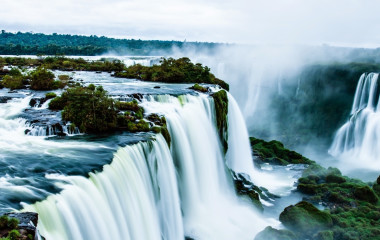 Iguazú Falls – The World's Largest Waterfalls
It is often said that Argentina provides the show and Brazil enjoys the view of the Iguazú Falls, with Brazil dominating the panoramic side having several viewing walkways! So, which is the best side?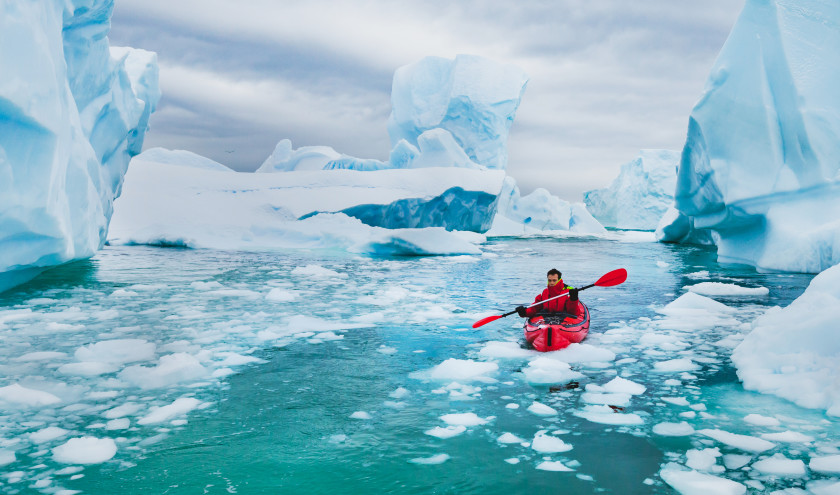 Antarctica Vacation: Into the Deep
Antarctica is literally frozen in time. Blanketed in a stark, surreal yet strikingly beautiful silence, it is the only uninhabited place on our planet – Earth's last great wilderness. And this is what makes an Antarctica vacation truly exhilarating and fascinating.
Read Post
top nature & landscape destinations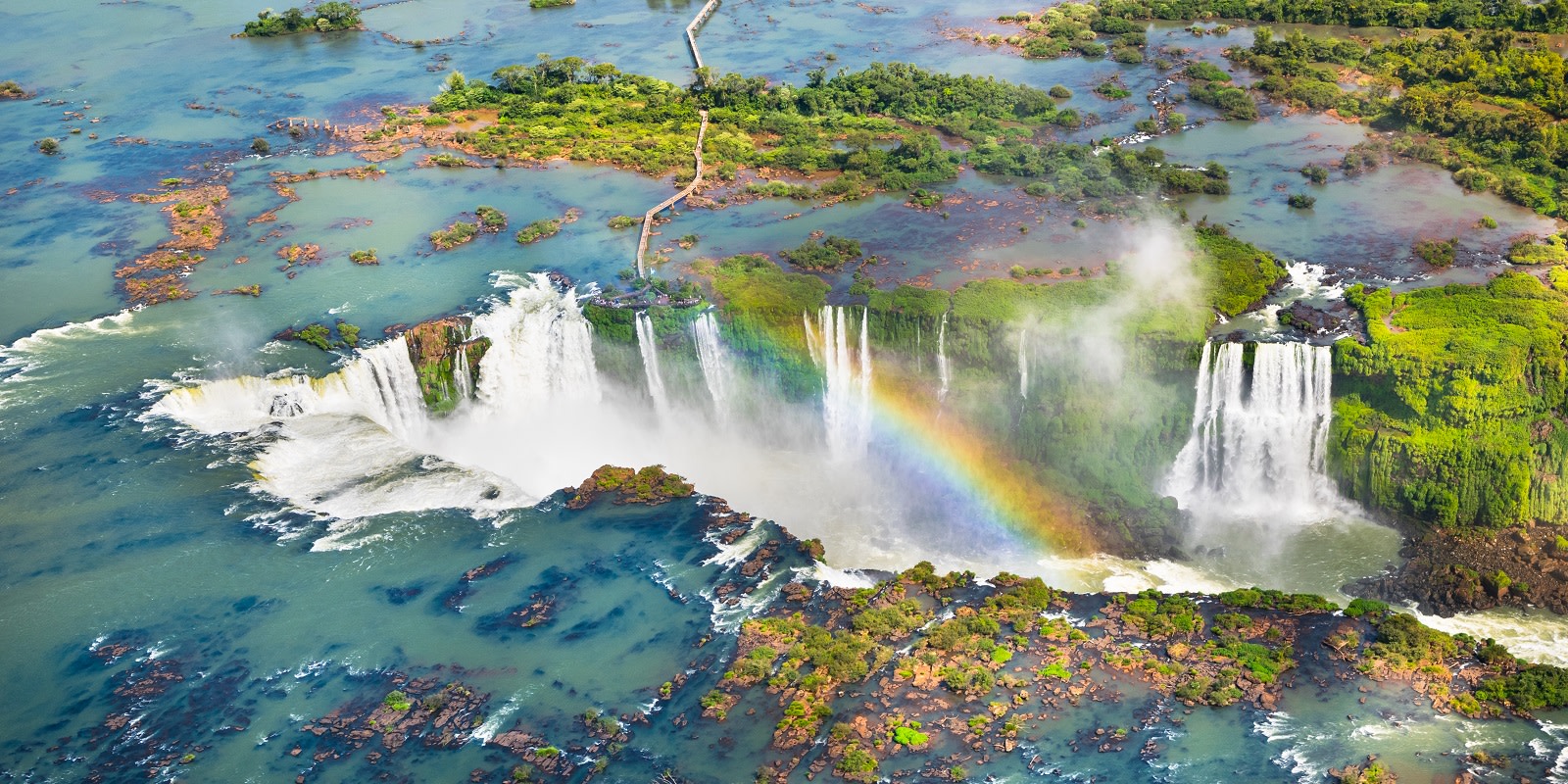 top nature & landscape hotels
THE ENCHANTING DIFFERENCE
Do you have a vacation in mind? Personalize your itinerary with our Trip Builder