Cultural Tourism and the Discovery of Past and Present
Every place has a unique story, and a cultural and heritage tour helps narrate it. Discover the past through the remains of medieval cities, ancient temples, and archaeological sites.
Visit Mayan pyramids and temples to learn about the daily and ceremonial life of this ancient civilization. Explore the legacy of the colonial Spanish in the architecture of countless South and Central American cities like Antigua, Cartagena, and Sucre.
Experience Asia's various religious and spiritual traditions in real time as you listen to monks chat in the atmospheric monasteries of Bhutan, or watch devotees worship in the elaborate temples of India or Bali. Step into Japan's Zen gardens and ancient Shinto shrines. Or make your Japanese cultural experience more immersive by having dinner with a geisha, attending a matcha tea ceremony, or taking a hands-on sumo wrestling or Samurai swordsmanship lesson.
Anyone with the faintest interest in traditional architecture will be bowled over by the abundance of India's heritage structures. Erotic temples in Khajuraho, grand medieval forts and palaces in Rajasthan, the bustling temple towns of Tamil Nadu, the Taj Mahal in Agra—these are only a small fraction of the country's cultural wealth.
Asia to Africa, Central to South America, browsing local markets is a marvelous way to experience a region's contemporary culture. Explore lives, legends, and lore as you wander through Asia's floating produce markets or the colorful handicraft markets of the native Andean cultures.
If you'd like to visit an indigenous community we'll arrange a tour that is respectful of their culture and ethical and responsible to the people you meet. It's a good way to delve deeper into the history and heritage of a people, their environment and way of life. Spend the day with the Uros who live on floating homes on Lake Titicaca in Peru, or interact with Maasai pastoralists in Kenya.
As you travel the world and uncover its cultural diversity, you will be repeatedly reminded that around every corner lies a fascinating tale. At Enchanting Travels we take pride in helping you immerse in and experience these stories.
Explore
Where do you want to go? What do you want to do? Be it popular sights or off the beaten path experiences, tell us your travel dream through our trip planner.
Design
Our destination experts will get in touch with you to craft a completely tailor-made, obligation-free itinerary to match your interests and budget.
Experience
Once you have booked your trip, sit back and relax – we'll take care of everything else. With our exceptional local team & 24/7 support, priceless memories await you!
Close
recommended heritage & culture tours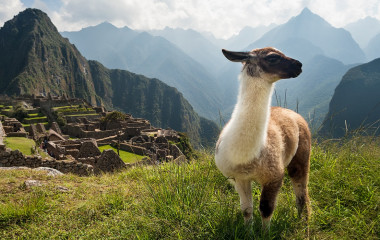 Peru: Classic Machu Picchu
7 Days: $ 3,490
/ person
Walk in the footsteps of the Incas when you travel to Peru. Explore the colonial history of Cusco, the Incan ruins of the Sacred Valley, and the amazing beauty of Machu Picchu!
OUR AWARDS
At Enchanting Travels, our unique tours are built on extensive knowledge of our destinations, an outstanding team of professionals, and personalized top-notch service. In 2019, we were recognized with the Travel Weekly Magellan Gold Award for being the World's Leading Tour Operator – Overall. In 2020, we have been nominated by World Travel Awards as Europe's and North America's Leading Tour Operator, and have won the Most Trusted Online Tour Operator Award by Lux Life Magazine.




"This was truly an "Enchanting" adventure! The value and service was beyond excellent! The entire team ensured every detail was taken care of and went out of their way to welcome us! And every hotel and excursion was amazing, and we were greeted with welcoming open arms every where we stayed! Nothing was left to chance…and we felt so secure knowing Enchanting Travels had everything lined up for us! Even our lodges said Enchanting Travels was a top-notch company!"
"We have used Enchanting Travels twice to help us with our African adventures, and totally appreciate the details and planning. Visiting several countries in Africa requires transfers and planning, and Enchanting were on top of everything."
"We received complete support from Enchanting's travel experts from day 1. They were very prompt in developing an itinerary that fit into our budget and interests; answered all our questions with clarity and advised on various options and special arrangements we wanted to make."
"This was the trip of a lifetime for my husband and I. It was first class service from the moment we landed. The ease of having everything pre-booked for us really allowed us to enjoy our trip. I would highly recommend this service for anyone looking to plan a trip like this."
"We chose Enchanting Travels for a Kenya, South Africa and Botswana trip. We will not hesitate to rely on them in the future. Everyone from start to finish was informative and dependable. Enchanting Travels even surprised us with an awesome dinner experience for just the two of us."
"We have traveled with Enchanting five years in a row. The travel experience with Enchanting has always been unique and memorable for us, for they offer fully customized itineraries that perfectly suit our needs. They always go above and beyond to fulfill our needs throughout our travel."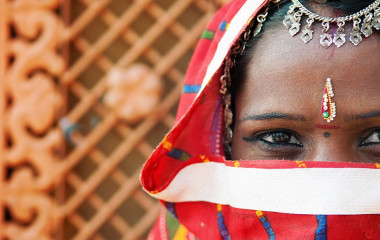 North or South India: Which is the one for you?
With a vast country like India, choosing a region is no mean feat! Here's your comprehensive guide on what North and South India have to offer to help you decide on the best tour for you.
Machu Picchu – A bucket list experience
Deciding on a Machu Picchu trip to explore this ancient wonder is a choice no one has ever regretted.
Read Post
top heritage & culture destinations
discover India's palace hotels
TAILOR-MADE HERITAGE & CULTURE EXPERIENCES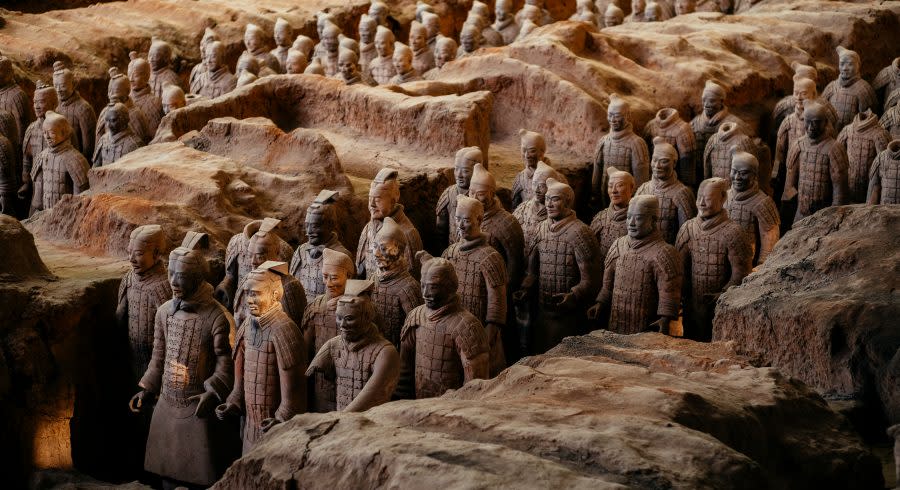 THE ENCHANTING DIFFERENCE
Do you have a vacation in mind? Personalize your itinerary with our Trip Builder.