Adventure Tours in the Great Outdoors
Plan a trip brimming with adventure, or tag an adventurous element onto your tour itinerary. At Enchanting Travels we understand that adventures have many levels, and that guests have varying abilities and needs. For some a pre-dawn hot-air balloon ride over the glittering pagodas of Bagan in Myanmar does the trick. Others may seek an adrenaline pumping, mile-long zip line through the cloud forests of Costa Rica. Still others want to trek for days to the summit of Mount Kilimanjaro, Tanzania.
Hikes and guided walking adventures can form a part of almost any vacation. Go glacier trekking at Perito Moreno, Argentina, undertake a walking safari through the Zambezi floodplain in Zambia, or delight in a short hike around the base of Ecuador's Cotopaxi volcano.
Adventure tours afford endless options. They can take you slightly off the beaten track or far out of your comfort zone. Start with a helicopter ride over the Okavango Delta in Botswana. Pick up pace with a microlight flight over Victoria Falls on the Zimbabwe–Zambia border. And if you're up for a real challenge, follow that up with a bungee jump near the falls.
In Central America you can visit unique subterranean sinkholes, caverns, and caves, like the Blue Hole cenote in Belize. Further south, discover life in the wilds of Patagonia on a horse riding trip accompanied by authentic gauchos.
When you seek a slow holiday in the sun, you can still consider the full range of water sports options at your destination. Scuba diving, snorkeling, standup paddle boarding, and jet skiing are available at beach locations across the world from the Caribbean to the Maldives.
Biking enthusiasts may enjoy a leisurely ride around the vineyards of Stellenbosch in South Africa. If you're fitter and looking for a more strenuous journey, think about mountain biking in the Tonkinese Alps of Vietnam, or along Death Road near La Paz, Bolivia.
Adventure doesn't necessarily mean you have rough it out with accommodation. After a quad bike ride across the Kalahari in Namibia or a white-water rafting trip down the Ganga near Rishikesh in India, you can still come back to luxury and creature comforts. And, all of our wildlife and safari adventures also include the finest camps and lodges.
Even if all you want is to sleep under a sky ablaze with stars in a comfy bed the middle of the African bush, we're on. Whatever your inclination, we are tuned-in, and we'll ensure you get a hefty dose of fresh air and a fix of the great outdoors.
Dream Carefree
Go ahead and dream big. Enchanting Travels experts are here to help you plan the ultimate escape. Tell us your vision for the trip of a lifetime and we'll make it a reality.
Plan Carefree
One of our destination experts will reach out to craft a completely customized itinerary. Book your personalized journey and know that our flexible policies have you covered.
Travel Carefree
Relax and prepare for takeoff, knowing that your trip is perfectly planned and you have a personal concierge on call 24/7. Our experts are here to keep you safe and handle the details.
Close
recommended adventure & outdoor tours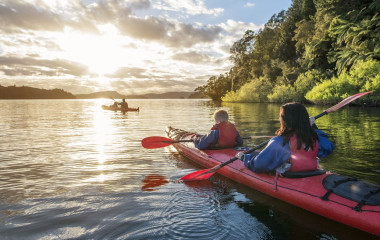 New Zealand: Highlights of the North and South Islands
13 Days: $ 2,390
/ person
Explore the diverse landscapes and highlights of both the North and South Islands on this New Zealand vacation. From the geothermal waters of Rotorua to the Fiordlands in the South, a melting pot of cultures in cosmopolitan cities, Maori heritage, abundant wildlife and sweeping coastline – experience it all!
OUR AWARDS
At Enchanting Travels, our unique tours are built on extensive knowledge of our destinations, an outstanding team of professionals, and personalized top-notch service. Our work is consistently recognized by prestigious organizations across the travel industry. In 2020, we have been awarded the Travel Weekly Magellan Gold Award for the World's Leading Tour Operator – Overall, the Lux Life Magazine Award for the Most Trusted Online Tour Operator, and North America's Leading Tour Operator by World Travel Awards.






"This was truly an "Enchanting" adventure! The value and service was beyond excellent! The entire team ensured every detail was taken care of and went out of their way to welcome us! And every hotel and excursion was amazing, and we were greeted with welcoming open arms every where we stayed! Nothing was left to chance…and we felt so secure knowing Enchanting Travels had everything lined up for us! Even our lodges said Enchanting Travels was a top-notch company!"
"We have used Enchanting Travels twice to help us with our African adventures, and totally appreciate the details and planning. Visiting several countries in Africa requires transfers and planning, and Enchanting were on top of everything."
"We received complete support from Enchanting's travel experts from day 1. They were very prompt in developing an itinerary that fit into our budget and interests; answered all our questions with clarity and advised on various options and special arrangements we wanted to make."
"This was the trip of a lifetime for my husband and I. It was first class service from the moment we landed. The ease of having everything pre-booked for us really allowed us to enjoy our trip. I would highly recommend this service for anyone looking to plan a trip like this."
"We chose Enchanting Travels for a Kenya, South Africa and Botswana trip. We will not hesitate to rely on them in the future. Everyone from start to finish was informative and dependable. Enchanting Travels even surprised us with an awesome dinner experience for just the two of us."
"We have traveled with Enchanting five years in a row. The travel experience with Enchanting has always been unique and memorable for us, for they offer fully customized itineraries that perfectly suit our needs. They always go above and beyond to fulfill our needs throughout our travel."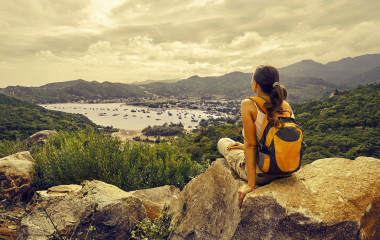 Top 10 Adventures From Around The World!
From incredible aquatic adventure travel expeditions to exhilarating aerial trysts and electrifying exploits on terra firma, our list of top 10 adventures from around the world will take your breath away! Some experiences in life are worth living for.
Climb every mountain: Why you need to plan a Nepal holiday
On your Nepal holiday, find spiritual bliss in the ancient temples of Kathmandu, many of them UNESCO World Heritage Sites, bathe elephants at Chitwan National Park, or challenge yourself with treks in the Himalayas.
Read Post
top adventure & outdoors destinations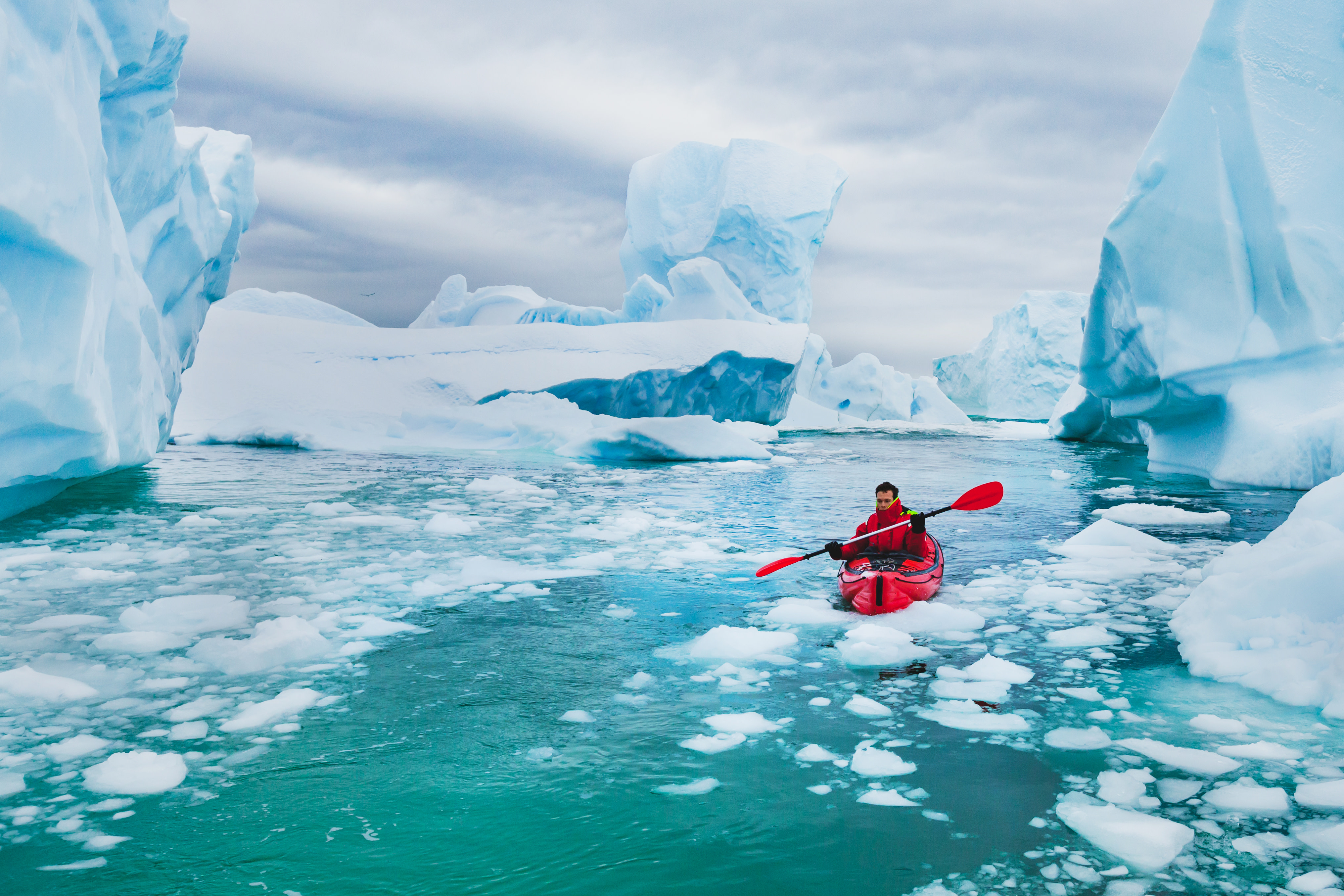 Into the Deep: Antarctica
top adventure & outdoors hotels
THE ENCHANTING DIFFERENCE
One of the very best travel experiences I have ever had. We even got updates once at 3 am! He also made one change in one day's itinerary to accommodate our wishes which was very wonderful. For business, I have traveled to Europe, Russia, all over Asia and South Africa but was blown away by all the beautiful sites in Argentina and Chile.
All the little touches made by our Enchanting Travel consultant, Amelia Edwards, were noticed and recognized by my wife and I. Thank you for making our milestone trip (25th wedding anniversary) such a memorable one! We look forward to engaging Enchanting Travels again for our next South American adventure!!
This was my first adventure as a solo traveler. But while I may have traveled on my own, I was never alone. I was well taken care of by a superb team of planners, trip coordinators, guides and drivers.
Do you have a vacation in mind? Personalize your itinerary with our Trip Builder.