Plan a Spa Vacation to Rest, Reset, Restore
Spa vacations take you from burned-out to blissed out. When it comes to relaxation, rejuvenation, and hitting the reset button, a bouquet of indulgences in a luxury resort is the perfect solution.
Choose from a selection of luxury spa experiences that utilize local know-how and nature's wisdom: Ayurveda in India, vinotherapy in Argentina, baobab scrubs and Maasai-devised treatments in Africa. Take your pick of purifying wraps, detoxifying scrubs, aromatic oils that fight free radicals, or hydrotherapy. For a holistic wellness experience, integrate a meditation session or yoga class, in a forest, tropical garden, or deck overlooking the ocean.
At Enchanting Travels we know how much you deserve this break. For your relaxing getaway we'll start with suggesting inspiring destinations. We'll hand-pick top-notch boutique stays, where superior service and attention to detail are second nature.
As far as indulgences and welcoming atmosphere goes, Asia presents the widest choice of A-list spas. From Thailand to Bali, Cambodia to the Maldives, the region excels at pampering and providing all manner of wellness treatments: reflexology, acupuncture, naturopathy, aromatherapy, and Chinese medicine.
South America's traditional estancias and haciendas are a superb choice for a luxurious and unique stay. Some, like Estancia Vik in Uruguay, are not just about chic interiors. They let you experience local life, ride a horse at sundown, fish and hike in the surrounding areas, as well as indulge in spa treatments and yoga lessons.
Complement your African safari with days of repose in some of the world's best wilderness settings. Earthy natural environments and revitalizing Africa-inspired spa treatments are the ideal après-safari accompaniment. Alternatively, follow your safari with a trip to an Indian Ocean beach resort where a sun-lounger and lots of pampering await you.
Whatever your inclination, when we plan your wellness vacation, you know you will return refreshed, inspired, and ready to tackle the world with renewed energy. Kick-start a new life, a new glowing you!
Dream Carefree
Go ahead and dream big. Enchanting Travels experts are here to help you plan the ultimate escape. Tell us your vision for the trip of a lifetime and we'll make it a reality.
Plan Carefree
One of our destination experts will reach out to craft a completely customized itinerary. Book your personalized journey and know that our flexible policies have you covered.
Travel Carefree
Relax and prepare for takeoff, knowing that your trip is perfectly planned and you have a personal concierge on call 24/7. Our experts are here to keep you safe and handle the details.
Close
recommended relaxation & spa tours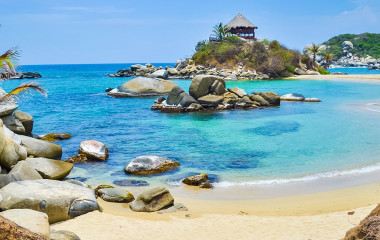 Colombian Luxury, Relaxation and Beaches
11 Days: $ 5,990
/ person
This Colombia vacation offers the perfect introduction to the country's top three highlights – rich culture, colonial gems and heritage at Cartagena, verdant plantations and world class brews in the Coffee Region, and beachside relaxation at the pristine Baru Island!
OUR AWARDS
At Enchanting Travels, our unique tours are built on extensive knowledge of our destinations, an outstanding team of professionals, and personalized top-notch service. Our work is consistently recognized by prestigious organizations across the travel industry. In 2020, we have been awarded the Travel Weekly Magellan Gold Award for the World's Leading Tour Operator – Overall, the Lux Life Magazine Award for the Most Trusted Online Tour Operator, and North America's Leading Tour Operator by World Travel Awards.





"This was truly an "Enchanting" adventure! The value and service was beyond excellent! The entire team ensured every detail was taken care of and went out of their way to welcome us! And every hotel and excursion was amazing, and we were greeted with welcoming open arms every where we stayed! Nothing was left to chance…and we felt so secure knowing Enchanting Travels had everything lined up for us! Even our lodges said Enchanting Travels was a top-notch company!"
"We have used Enchanting Travels twice to help us with our African adventures, and totally appreciate the details and planning. Visiting several countries in Africa requires transfers and planning, and Enchanting were on top of everything."
"We received complete support from Enchanting's travel experts from day 1. They were very prompt in developing an itinerary that fit into our budget and interests; answered all our questions with clarity and advised on various options and special arrangements we wanted to make."
"This was the trip of a lifetime for my husband and I. It was first class service from the moment we landed. The ease of having everything pre-booked for us really allowed us to enjoy our trip. I would highly recommend this service for anyone looking to plan a trip like this."
"We chose Enchanting Travels for a Kenya, South Africa and Botswana trip. We will not hesitate to rely on them in the future. Everyone from start to finish was informative and dependable. Enchanting Travels even surprised us with an awesome dinner experience for just the two of us."
"We have traveled with Enchanting five years in a row. The travel experience with Enchanting has always been unique and memorable for us, for they offer fully customized itineraries that perfectly suit our needs. They always go above and beyond to fulfill our needs throughout our travel."
In Harmony with Nature: Top 10 Luxury Eco Resorts in the World
Imagine yourself cocooned in a natural paradise. Secluded, exclusive, and deliciously plush, these top 10 luxury eco resorts spell perfect vacations for nature enthusiasts and leisure travelers alike.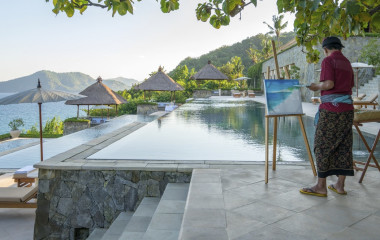 Top 10 Best Ever Luxury Pools on Your Bali Holidays
We've made a list of our top 10 luxury swimming pools that'll bring your dream Bali holidays to life. Come on over, and plunge right in!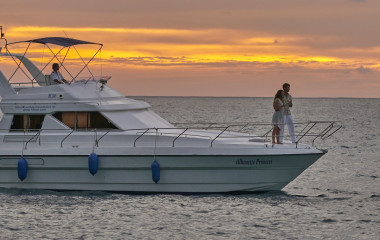 Top 10 Cruises in Asia that will make Your Vacation one to Remember
There is something truly unique about a luxury cruise down Asia's magnificent and iconic rivers. Discover our top 10 favorites for your cruise of a lifetime!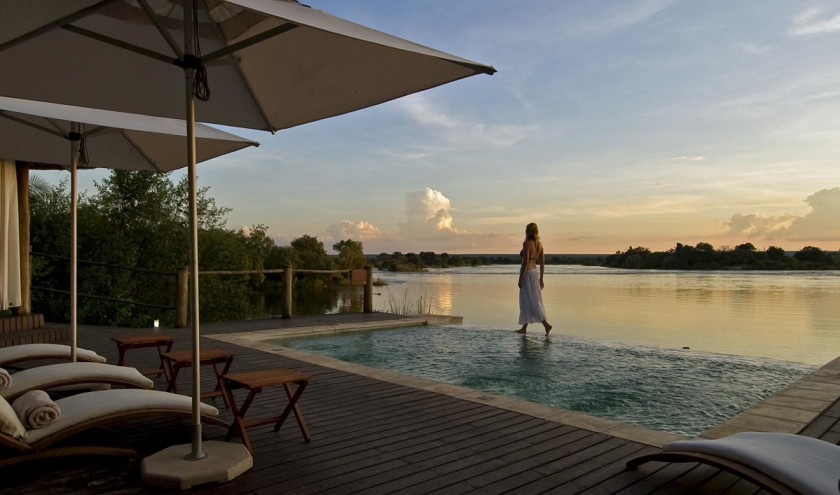 The Best Relaxing Hotels for a Truly Slow and Leisurely Stay
Pause, take a step back and recharge. Savor a vacation that allows you to connect with yourself – at your own pace.
Read Post
top Relaxation & Spa destinations
unique luxury spas from around the world
THE ENCHANTING DIFFERENCE
One of the very best travel experiences I have ever had. We even got updates once at 3 am! He also made one change in one day's itinerary to accommodate our wishes which was very wonderful. For business, I have traveled to Europe, Russia, all over Asia and South Africa but was blown away by all the beautiful sites in Argentina and Chile.
All the little touches made by our Enchanting Travel consultant, Amelia Edwards, were noticed and recognized by my wife and I. Thank you for making our milestone trip (25th wedding anniversary) such a memorable one! We look forward to engaging Enchanting Travels again for our next South American adventure!!
This was my first adventure as a solo traveler. But while I may have traveled on my own, I was never alone. I was well taken care of by a superb team of planners, trip coordinators, guides and drivers.
Do you have a vacation in mind? Personalize your itinerary with our Trip Builder