When is the best time to visit Lesotho? Our destination experts share an overview.
The climate in Lesotho is moderately warm throughout the year. Due to the high altitude, the temperatures are relatively low compared to the neighboring countries of Lesotho. The seasons in Lesotho are exactly the opposite of those in Europe and North America!
The best season for Lesotho travel is generally in the transitional periods. In winter, it is sunny during the day, but the cold (dropping to 5°F) makes many visitors wary. In summer, it is warm, with temperatures up to the high 80s. The temperature differences between day and night are, however, very pronounced, which frequently results in thunderstorms. The weather is especially pleasant in April and May.
Most Ideal
Low Season
OVERVIEW
Expect temperatures to average in the high 60s at this time. This is part of the summer season in Lesotho, so temperatures can fluctuate wildly, with lows sometimes reaching the mid-40s. This means there're frequent thundershowers, making this a low season to visit Lesotho.
We do not recommend traveling to Lesotho around this time
OVERVIEW
Expect a similar weather pattern this month, as in January. The days continue to be hot and warm, while the nights can be chilly. Expect a fair amount of rain as well, making this again not a very popular month to travel.
We do not recommend traveling to Lesotho around this time
OVERVIEW
This is the last of the summer months in Lesotho, so expect the weather to stabilize around this time – the rains gradually abate towards the end of the month and conditions become more pleasant making this one of the better months to travel to the country.
WE RECOMMEND
Relax in one of the excellent lodges and comfortable lodges around the Devil's Knuckle's peaks and take some spectacular photos of innumerable freshwater pools reflecting the red mountains around!
OVERVIEW
This is one of the best times to visit Lesotho. The summer months are over and April and May are the transitional months, marked by dry, cool conditions, making it ideal to explore Lesotho's scenic beauty.
WE RECOMMEND
Discover the picturesque mountains of the Heavenly Mountain Kingdom of Lesotho is on a pony trek!
Base yourself at Sani Mountain Lodge and hike to the top to Thabana Ntlenyana, the highest mountain in Southern Africa
Explore local Basotho villages, which allow you a glimpse of everyday life
OVERVIEW
Expect the pleasant and dry conditions to continue through May. Temperatures usually range from the 40s to the 60s, making this a good month to plan a vacation in the land-locked country!
WE RECOMMEND
A hike through the Tsehlanyane National Park takes you to majestic Gingko trees and crystal-clear mountain streams. The rugged, craggy landscape is home to many species of endangered butterflies
The wonderful Maliba Mountain Lodge is a great base for pony trekking and hiking
Visit the Ha Kome Cave dwellings built under a cliff overhang, an hour's drive from Thaba Bosiu near the village of Mateka with the unusual mud huts built into the caves as well as millennia-old cave paintings
OVERVIEW
This is the start of winter in Lesotho. Expect low temperatures and snow, making this a good time to hit the slopes!
WE RECOMMEND
Explore the two giant dams at Katse and Mohale and savor stunning views of mountainous eastern Lesotho with its range of watersports
OVERVIEW
Winter has set in by this time, so expect the conditions to be cold. Temperatures usually range between the 40s and 50s and you can expect the lows to sometime drop to the mid-20s! The snow persists, making this a good time to hit the slopes.
WE RECOMMEND
Head to the Afriski resort and enjoy excellent skiing conditions!
OVERVIEW
This is the last month of winter in Lesotho, so expect temperatures to start creeping up towards the end of the month.
WE RECOMMEND
If you haven't yet hit the slopes, do so now!
OVERVIEW
Winter starts transitioning to summer around this time, so expect slightly warmer conditions with days comfortably warm.
WE RECOMMEND
Learn about this little-known country's history courtesy your friendly Basotho guide, as you walk through Thaba Bosiu where the erstwhile rulers of Lesotho are buried
OVERVIEW
Temperatures usually average from the high 50s to the mid-70s during this month. Coupled with the dry conditions, this month of transition is one of the ideal times to visit Lesotho.
WE RECOMMEND
Experience authentic Basotho culture when you visit the authentic small villages in the lowlands of western Lesotho
Spend time in the small mission town of Morija with its cluster of historic buildings.
Make a trip to see fossilized dinosaur footprints, said to be 200 million years old, in the little village of Morija
OVERVIEW
Expect cool, dry conditions to continue before the summer season sets in next month, making this a good time to plan your Lesotho vacation!
WE RECOMMEND
Head to the Maletsunyane Falls, accessible by foot and the highest waterfall in Southern Africa, plunging down into a natural, swimmable pool with unspoiled and stunning scenery
Experience the world's highest abseil down into the gorge, or enjoy some of the country's best pony treks here
Explore Lesotho's hidden jewel, Sehlabathebe National Park
OVERVIEW
This is the start of the summer season in Lesotho. Expect conditions to rapidly warm up, as well as the rains to set in as well, with thunderstorms towards the evening.
WE RECOMMEND
If you are in Maseru around this time, sample local delicacies at its restaurants!
If you haven't yet, head to Thaba Bosiu, the birthplace of the Basotho people and immerse yourself in their culture in the museum and cultural village
Dream Carefree
Go ahead and dream big. Enchanting Travels experts are here to help you plan the ultimate escape. Tell us your vision for the trip of a lifetime and we'll make it a reality.
Plan Carefree
One of our destination experts will reach out to craft a completely customized itinerary. Book your personalized journey and know that our flexible policies have you covered.
Travel Carefree
Relax and prepare for takeoff, knowing that your trip is perfectly planned and you have a personal concierge on call 24/7. Our experts are here to keep you safe and handle the details.
Close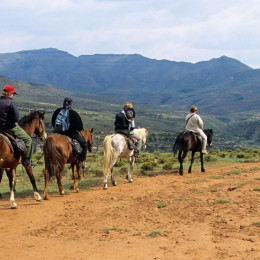 Best time to visit Lesotho by season
Winter: June to September
Summer: November to March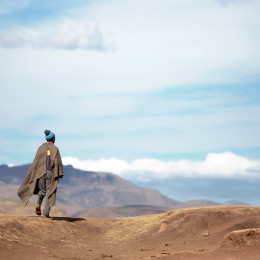 What to Pack
In the parks and resorts, clothing is generally casual. Essentials to take along are: Sun hats, sunscreen, lip balm, sunglasses, sandals, sturdy shoes for walking, shorts, long pants (jeans), a warm jacket or a thick sweater and a torch for camps in nature reserves. Cool sundresses and light suits are recommended for the summer months. In the winter months, warm clothes are indispensable, especially if you plan to hit the slopes.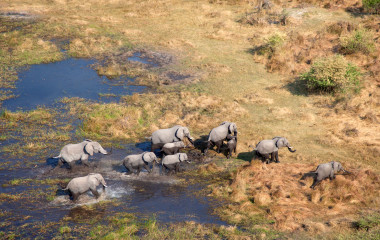 In Love With Botswana: Walk in the Wild on Your Safari Tour
Tucked away in the heart of Africa, this landlocked nation is Southern Africa's best-kept secret. Here are some fabulous reasons to pack your suitcases and set off for Botswana right away!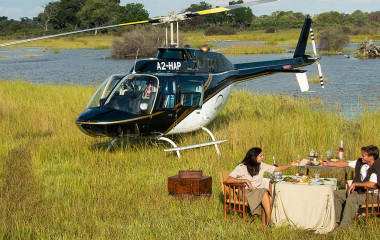 Top 10 Unique Luxury African Safaris for You
Here's our list of the top 10 wildest and most unusual African vacation ideas across eastern and southern Africa.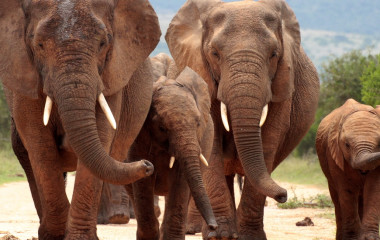 Winter in South Africa – the superb, secret season!
Winter in South Africa offers unique experiences far from the madding crowds. From African safaris to Cape Town, wine tours in South Africa and adventure, learn why.you should visit in winter.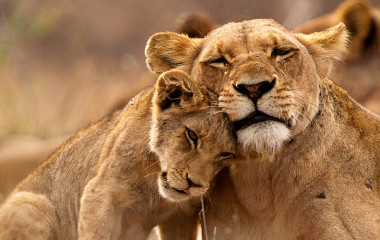 South Africa: Western Cape and Kruger
9 Days: $ 3,590
/ person
Discover the highlights of South Africa on your private tour. From the quintessential African metropolis of Cape Town, let your journey lead you to the stunning Winelands where delicious vintage and some of the world's best gastronomic delights await.
THE ENCHANTING DIFFERENCE
Enchanting Travels custom-designed our African Adventure to include all the specific locations and activities we were interested in. We did not have to worry about any details and were free to enjoy the most extraordinary adventure that was a once-in-a-lifetime experience for our first visit to Africa, including activities at Victoria Falls, safari adventures with great guides, and all the accommodations were fantastic.
We were recommended by friends to use Enchanting travel to help plan our Africa Experience. From first contact to the conclusion of the trip Enchanting travel supported our every need and looked after every detail. Our trip was absolutely flawless and an experience of a life time. I would be happy to discuss our trip with any potential customers as we feel our agenda gave us the perfect overview of sights, culture and safari activities. We came home and feel we missed nothing.
This was truly an "Enchanting" adventure! The value and service was beyond excellent! The entire team ensured every detail was taken care of and went out of their way to welcome us! And every hotel and excursion was amazing, and we were greeted with welcoming open arms every where we stayed! Nothing was left to chance…and we felt so secure knowing Enchanting Travels had everything lined up for us! Even our lodges said Enchanting Travels was a top-notch company!
Do you have a vacation in mind? Personalize your itinerary with our Trip Builder.