Top Things to do in Lesotho
Plan your Lesotho vacation around the top things to do in Lesotho.
A vacation in the kingdom of Lesotho can be truly like no other. Surrounded entirely by South Africa, Lesotho has been given the nickname "Kingdom in the Sky" since the entire country, literally, lies high up in the sky – located at an altitude of over 1000 meters.
Discover Basotho culture, stunning mountain views, glorious waterfalls, hiking trails and abundant wildlife on your Lesotho vacation. Popular tourist spots in the country include the capital city of Maseru, Katse Dam, Semonkong with the Maletsunyane Falls nearby, and the cultural sights of Thaba Bosiu.
If you are wondering when is the best to travel to Lesotho, or how to combine it with a trip to South Africa or anyone other Southern Africa countries, our destination experts are waiting to help you! Here is a list of the top things to do in Lesotho curated by our Enchanting Travels specialists, which should definitely be part of your Lesotho travel guide!
Explore
Where do you want to go? What do you want to do? Be it popular sights or off the beaten path experiences, tell us your travel dream through our trip planner.
Design
Our destination experts will get in touch with you to craft a completely tailor-made, obligation-free itinerary to match your interests and budget.
Experience
Once you have booked your trip, sit back and relax – we'll take care of everything else. With our exceptional local team & 24/7 support, priceless memories await you!
Close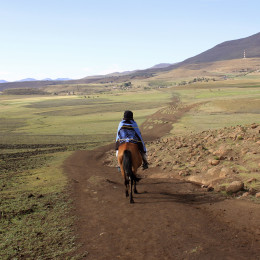 1
Go on a pony trek in the Heavenly Mountain Kingdom
The best way to discover the picturesque mountains of the Heavenly Mountain Kingdom of Lesotho is on a pony trek! Embrace your adventurous side and ride on one of the famous Basotho ponies through magical landscapes.
This is a must-do activity on your tour of Lesotho – the feeling of riding the ponies high up in the mountain ranges as you pass by truly scenic vistas is a truly magical feeling!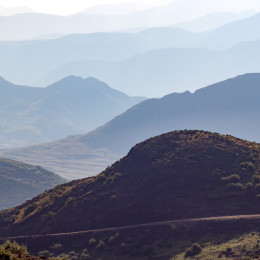 2
Visit the Roof of Africa
On an impressive mountain road known as the 'Roof of Africa Road', which connects eastern Lesotho with the Drakensburg Mountains, you will have an impressive view of dramatically beautiful landscapes.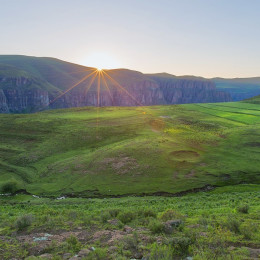 3
Go hiking in Tsehlanyane National Park
A hike through the Tsehlanyane National Park takes you to majestic Gingko trees and crystal-clear mountain streams. The rugged, craggy landscape offers a home to many species of endangered butterflies.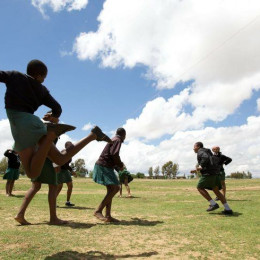 4
Sample Basotho culture
In Western Lesotho, the Lowlands, you can experience authentic Basotho culture. Visit one of the authentic small villages and the Maletsunyane Waterfalls, the highest in southern Africa on your Lesotho tour.
The Cultural Village near Thaba Bosiu provides an insightful glimpse into the traditions of the region.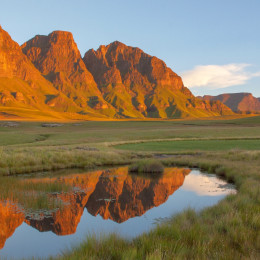 5
Discover Sehlabathebe National Park
Lesotho's hidden jewel is Sehlabathebe National Park. Wide grasslands, imposing sandstone formations and a shining sea of wildflowers – which you can often enjoy all to yourself.
Discover all the best things to do in Lesotho by booking your vacation with our experts at Enchanting Travels. Contact us for your tailor-made and obligation-free tour itinerary.
THE ENCHANTING DIFFERENCE
One of the very best travel experiences I have ever had. We even got updates once at 3 am! He also made one change in one day's itinerary to accommodate our wishes which was very wonderful. For business, I have traveled to Europe, Russia, all over Asia and South Africa but was blown away by all the beautiful sites in Argentina and Chile.
All the little touches made by our Enchanting Travel consultant, Amelia Edwards, were noticed and recognized by my wife and I. Thank you for making our milestone trip (25th wedding anniversary) such a memorable one! We look forward to engaging Enchanting Travels again for our next South American adventure!!
This was my first adventure as a solo traveler. But while I may have traveled on my own, I was never alone. I was well taken care of by a superb team of planners, trip coordinators, guides and drivers.
Do you have a vacation in mind? Personalize your itinerary with our Trip Builder.