Join us for Wanderlust, a Virtual Events Series
You're invited to join us and our experts across the world for Wanderlust, a virtual event series of entertaining and educational presentations designed to connect us with our love of travel. We miss exploring as much as you do and want to share our passion through this series of interactive experiences.
From a photography workshop with professional photographer Thomas Linkel, to following the footsteps of early Africa explorers with Enchanting Travels Co-founder Florian Keller, a virtual expedition to Antarctica with expert Beth Mercier and more, we have a host of events for you to choose from.
Seats are filling up fast for these entertaining and educational presentations, so sign up while you have the chance! Also, feel free to invite friends or family members who share your passion for exploring the world.
Take a look at the event options below, and register to join us!
Dream Carefree
Go ahead and dream big. Enchanting Travels experts are here to help you plan the ultimate escape. Tell us your vision for the trip of a lifetime and we'll make it a reality.
Plan Carefree
One of our destination experts will reach out to craft a completely customized itinerary. Book your personalized journey and know that our flexible policies have you covered.
Travel Carefree
Relax and prepare for takeoff, knowing that your trip is perfectly planned and you have a personal concierge on call 24/7. Our experts are here to keep you safe and handle the details.
Close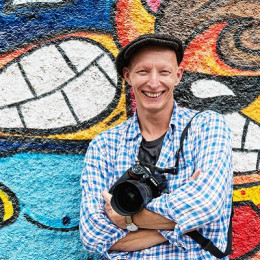 Travel Photography Seminar with Thomas Linkel
Date: Tuesday, December 1, 1:00 pm EST
Join professional photographer Thomas Linkel on a journey through his approach to capturing the feeling of any destination. Based in Munich, Linkel has shot projects for National Geographic, Singapore Airlines, Glamour Magazine and many other publications across 100+ countries. Using samples from his own collection, Linkel will discuss shot selection, best practices, and the stories behind each image to help fine-tune your eye for opportunities to capture amazing photographs. Afterward, feel free to ask him anything you like during Q&A.
Keep Exploring: Mexico, the USA, Scotland and Ireland
Date: Tuesday, December 1, 7:00 pm EST
Date: Thursday, December 3, 7:00 pm EST
Join three of Enchanting Travels' destination experts for amazing virtual tours of three very different parts of the world. Explore street tacos and crystal clear cenotes with Bo Crew in Mexico, take an insider look at Yellowstone and Grand Teton National Parks with Katie Sturges, and learn local secrets from Glasgow with native Lisa Fox as she shows you her favorite castles and pubs in Scotland and Ireland. Take your pick from one of two available slots and click to register!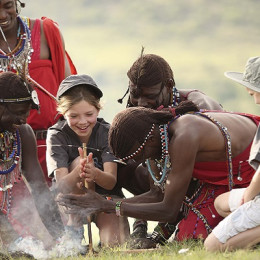 Sustainable Exploration: Positively Impacting Communities and the Planet
Date: Wednesday, December 2, 2:00 pm EST
Are you interested in sustainable travel that supports the communities you visit? Enchanting Travels' founder Florian Keller will dive deep into the five key ways you can make a difference while you explore the world. Learn about mitigating carbon emissions, supporting conservation efforts, and how to select responsible experiences.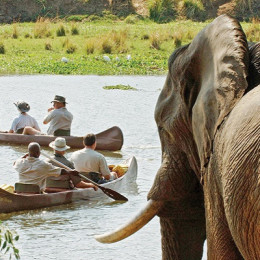 Meander through Africa: Follow the Footsteps of Explorers with Florian Keller
Date: Thursday, December 3, 2:00 pm EST
Join Enchanting Travels' founder and Africa expert Florian Keller on an immersive journey across the continent. Keller will take you through the spectacular routes first explored by historical figures like Henry Morton Stanley and David Livingstone.
Voyage to Antarctica with Beth Mercier of Quark Expeditions
Date: Wednesday, December 2, 7:00 pm EST
Date: Friday, December 4, 2:00 pm EST
Take a virtual expedition to Antarctica with Quark! Join expedition expert Beth Mercier on a tour of the most rugged, remote, ice-filled and unexplored region in the world. See the amazing wildlife that has adapted to live in the extreme conditions at the South Pole, and learn about how the environment is changing. Take your pick from one of two available slots and click to register!
Questions about our webinars? 
Feel free to reach out to Amelia Edwards at +13039520324 or amelia@enchantingtravels.com. Also, please feel free to invite any family and friends who want to keep exploring!
OUR AWARDS
At Enchanting Travels, our unique tours are built on extensive knowledge of our destinations, an outstanding team of professionals, and personalized top-notch service. Our work is consistently recognized by prestigious organizations across the travel industry. In 2020, we have been awarded the Travel Weekly Magellan Gold Award for the World's Leading Tour Operator – Overall, the Lux Life Magazine Award for the Most Trusted Online Tour Operator, and North America's Leading Tour Operator by World Travel Awards.





This was our second trip with Enchanting Travels. Our first was to Bali. This trip was a driving trip to the Utah National Parks and the Grand Canyon. We trusted Enchanting Travels to set up an itinerary that would enable us time to see all the sites without feeling rushed. The planning they did on short notice was perfect. Our personal trip coordinator did a great job of keeping in contact, answering questions and making reservations. Highlights were a helicopter trip over the Grand Canyon and many hikes into breathtaking areas. Enchanting Travels makes trip planning so easy and the trip itself an unforgettable experience. We highly recommend them.
"My wife and I have been planning a trip through South America and our Travel Consultant, Lisa Fox, has provided nothing but exceptional service and support to create the perfect itinerary for this trip. Bags were nearly packed and we could picture the view from Machu Picchu, but plans have had to change due to travel safety and restrictions from the recent Coronavirus. While this could have been a very stressful time having to reschedule, rebook and who knows how much money could have been lost for what has already been paid for, Enchanting Travels has made it incredibly easy and stress free to reschedule the trip once this passes. We are very appreciative for the pre-trip support, and can already tell that the experience once we are actually on the road will be equally incredibly. Thanks for all your support!"
"Great company, great people!
They helped us put together a complex schedule which included a number of experiences that we could not otherwise get. Also, in light of Covid-19, they were able to reschedule our upcoming Japan trip without additional fees, where many of my friends have scheduled similar trips (same timeframe) on their own, and all were refused a refund or reschedule without significant fees, despite having trip insurance."
"We have used Enchanting Travels twice for trips. We couldn't have been happier with the trips planned. Our first trip was a spectacular trip to southern India with driver for three weeks. This year's trip was to Scotland. Unfortunately with the corona virus pandemic we chose to postpone this trip until 2021. Enchanting travels was very understanding of our concerns and quickly responded by moving our trip with all our desired sights to spring of 2021. Couldn't ask for anything better from this stellar company with their caring staff."
"Enchanting Travels is a bespoke experience. From planning my trip, through to the trip itself, everything was thought about. We traveled at a particularly difficult time, due to the Coronavirus outbreak. We were supported with everything, kept up to date with how the situation was developing and how this might affect us. Having WiFi in the car allowed us to communicate with our Trip Coordinator and check with our online government updates. Our stay was luckily not affected, but I felt so supported by the team. Our guides were ready waiting for us, could answer any questions about the sites we were visiting, they communicated with our chauffeur to ensure everything went smoothly. I could not recommend this company more highly. Excellent planning, experience, and execution. Our holiday was truly ENCHANTING!"
"The best thing about Enchanting Travels is the people, from the trip planners to the guides to the drivers. Everyone has been friendly, courteous and professional. The activities and accommodations are planned to fit our wishes, but we still had the flexibility to add or change and activity at short notice."
"I recently completed a 46-day adventure tour through India that was the best ever thanks to Enchanting Travels. The Enchanting Agent began by interviewing me for an hour and came back with the perfect routing and pacing. The on-the-ground support was second to none. Enchanting says that their trip coordinators are there 'in case of emergency' but that does not come near to describing the relationship. My trip coordinator was in constant communication with me to ensure that every leg of the trip went as planned. No detail was too small for her to look after. I was assigned the same driver for 27 days and he was the 'Best Indian Driver Ever' because he did more than drive. He curated experiences on the road on those 'non-planned' days that I will remember for a lifetime. The value for money was simply remarkable. I don't think I'll travel without the help of Enchanting Travels again."
"Enchanting Travels is very knowledgeable about the areas they coordinate travels for. The consultants and coordinators are very easy to work with to arrange and coordinate what you want to see and do."
"Enchanting Travels was stellar across the board. From planning to getting there and experiencing Peru, our Enchanting Travels team made it truly enjoyable. The perfect amount of culture, adventure, and relaxation!"
THE ENCHANTING DIFFERENCE
Do you have a vacation in mind? Let us help you create the trip of a lifetime.