What is the best time to visit Europe?
Europe is a large and impossibly varied continent. From the romance of Paris, the heat and the history of Rome, to the culture of London, Europe has it all. You could spend your whole life in Europe, and still have new and interesting things to see and explore.
However, it is this varied nature that makes choosing the best time to visit Europe all the more complicated. Although the continent is beautiful all year round, depending on when you go, you can experience Europe in beautiful sunshine, or in the rain and snow.
Most Ideal
Low Season
overview
In January, expect some places to be bitterly cold. Depending on where you are, you'll find that snowfall is not uncommon. For example, in Berlin, the temperature can be as cold as 29-37 °F (-1°C) with a fair amount of snowfall. In the south, the climate improves, but remains relatively cool nevertheless, such as in Amalfi, Italy, which sees temperatures between 46 and 55 °F.
we recommend
Bavarian Sledding Championship – Germany
Edinburgh Hogmanay (New Years Eve) – Scotland
overview
As the winter snows melt, the rain arrives. Though the temperature isn't quite as cold as in December or January, you should bring a coat. For example, in Naples, Italy, the temperature can vary between 40 and 56 °F (5 – 15 °C), and in Northern France, it can sometimes be bitterly cold 415°F (5°C )
we recommend
Nice Carnival – France
Venice Carnival -Italy
overview
March is a cool and wet time to be in Europe, with some places seeing far more cold, rainy days than warm sunny ones, though, of course, this isn't universal. In terms of temperature, expect cool and pleasant conditions in the south and cold weather in central Europe.
we recommend
St Patrick's Day Festival, – Dublin, Ireland
Semana Santa (Holy Week) -Spain
Overview
In Spring, the temperatures in Europe can vary wildly, but, if you are planning to be in northern or central Europe, you should expect significant rain. Temperature-wise, it is comfortable, with southern parts varying between 50°F (10°C)and 65 °F 18°C. In northern or central Europe, you can expect quite a bit of rain, and cool weather.
we recommend
Rome's Birthday Celebration – Italy
Rencontres Internationales de Cerfs-Volants (Kite Festival) – France
overview
In May, while the temperature begins to rise in preparation for summer, you can still feel some of the coolness of Spring, thus making this a good time to go exploring. In warm southern Spain, the temperature tends to stay between 54 (12°C) and 69°F (20°C), with sunny weather throughout, although the occasional shower wouldn't be unexpected. In the north, it's cooler and more likely to rain.
we recommend
Venice Biennale Art festival – Italy
Jerez Horse Fair – Spain
overview
With the start of summer, Europe becomes a warm place indeed. In Spain, which is very popular with visitors, the temperature is often between 71 (21°C) and 80°F (26°C). In the north, the temperature is unlikely to be quite this warm but you can expect pleasant and rain-free days.
we recommend
Bordeaux Wine Festival
Greenwich and Docklands International Festival – London
overview
July is a good time to visit Europe. While you will be able to enjoy the hot mid-summer weather, it isn't quite as intensely warm in southern Europe as it is in August. The weather is certain to appeal to those who want to enjoy summer weather but don't like it too warm. As with May and June, expect the weather to be refreshingly cooler in the north.
we recommend
Wimbledon Tennis Tournament – London
Bayreuth Festival – Germany
overview
In many European countries, August is the busiest month for visitors although it's also one of the warmest months. For example, on the beautiful island of Sicily, in southern Italy, the heat can be quite intense.
we recommend
Edinburgh Fringe Festival
The Palio De Siena – Italy
overview
In September, you can still enjoy the hot weather of the summer, but in some places, the temperature will noticeably decrease as the month progresses. However, expect the weather to remain pleasantly warm throughout.
we recommend
Venice Regatta – Italy
Catalan National Day – Spain
overview
In mid-Fall the weather starts to change noticeably. While you will still enjoy warm, and even hot days, in coastal regions, there is a general decrease in temperature as you travel northward. In Spain, the temperature can vary significantly, so preparing both for cold weather and warm weather can be a good idea.
we recommend
Euro Chocolate Festival – Perugia, Italy
Berlin Festival of Lights – Germany
overview
At this time of year, the weather gets noticeably cooler. For example, in Madrid, the temperature often stays between 54 (12°C) and 66°F (18°C), and in the north, for example in Amsterdam, the weather is typically a few degrees colder, with increased rainfall.
we recommend
Opera – Italy
Guy Fawkes Day / Bonfire Night – England
overview
If you visit Europe during December you should prepare for cold weather, and, in some places, snow. Don't necessarily think that southern places will be much warmer either; even in southern regions such as Sicily, it can get as low as 50°F (10°C).
we recommend
Nuremberg Christmas Market – Germany
Ice Skating at Somerset House – London, England
Explore
Where do you want to go? What do you want to do? Be it popular sights or off the beaten path experiences, tell us your travel dream through our trip planner.
Design
Our destination experts will get in touch with you to craft a completely tailor-made, obligation-free itinerary to match your interests and budget.
Experience
Once you have booked your trip, sit back and relax – we'll take care of everything else. With our exceptional local team & 24/7 support, priceless memories await you!
Close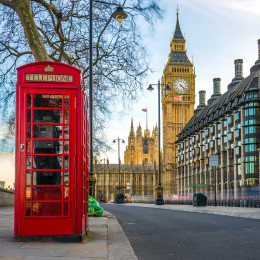 The UK and Ireland
People in the UK sometimes joke that, where some countries have four seasons in a year, the UK has four seasons in a day! Indeed, the weather in the UK and Ireland is notoriously unpredictable. You can start a day in glorious sunshine, and end it in the pouring rain. This is the case even during the summer months when rain is still quite common. Because of this, no matter when you intend to visit, you should pack for all weather conditions.
UK & Ireland's temperatures vary greatly depending on the season. Summers can be pleasantly warm, and the winters, bitingly cold. London, interestingly, sees generally higher temperatures than the rest of the UK. Scotland, given its northern location, gets the coldest weather, and on the Highlands, it rains frequently no matter the season. The weather in neighbouring Ireland can be equally wet, taking the worst of the Atlantic rainfall.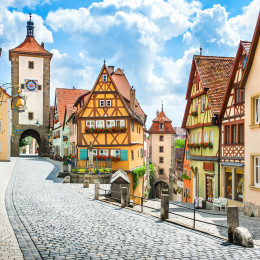 Germany
Germany is a wonderful place to visit all year round. Consider the cozy winter markets leading up to Christmas, or take a summer hike into the famous Black Forest. The temperature varies greatly, however. In the summer, temperatures can go beyond 73°F and below 5°F in the winter. This is the perfect time to visit the spectacular Bavaria region, where, in winter, the many hills and mountains will be blanketed by a surface of snow.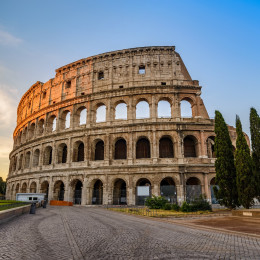 Italy
Italy is famous for its sun and heat. Picture the expansive vineyards of Tuscany, or the sun bleached ruins of Rome. Italy is hot yet, it is worth noting that this isn't universal. Northern Italy, particularly in its more mountainous areas or the lake region, can be quite cool or even cold. So, if you plan to stay in the northern part of Italy, you might find it a good idea to visit during the summer when the whole country will be wonderfully warm – the perfect weath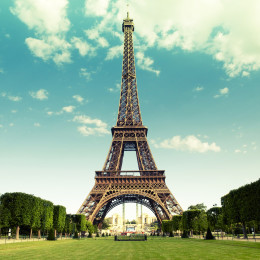 France
Given France's size and location, the weather and climate varies greatly depending on whether you are in northern or southern France. Northern France has a very similar (if slightly warmer) climate to the UK, however southern France is much warmer and more Mediterranean in character. Marseilles, on the southern coast of France, receives little annual rainfall whereas Paris sees a great deal more rain, with roughly 637 mm annually (luckily Paris is beautiful in the rain).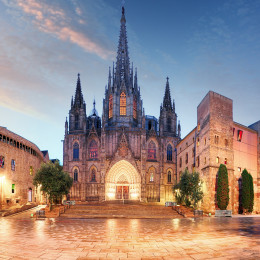 Spain
In the summer, Spain becomes a playground, and millions flock from all over the world to explore its rich culture, delicious cuisine, and fantastic city life. Because of this, if you want to avoid crowds, we recommend visiting in the spring or in autumn. As this is not peak season for visitors, the country will seem less busy, yet will retain the warm temperature that is perfect for relaxing in the sun, or sipping a delicious cafe con leche (coffee with milk) and watching the world go by.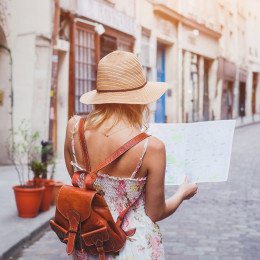 What to Pack for Europe
As Europe is a diverse and beautiful continent, bringing a camera on your travels is essential. However its diversity means that knowing exactly what to pack can be surprisingly difficult.
Spring – March, April, May
Spring is a wonderful time to be in Europe. As the season progresses, the temperature rises across the continent and flowers begin to bloom. Also, as most visitors choose to come to the continent during the summer, visiting Europe in Spring is a good way to avoid the crowds. In Southern Europe, in countries like Italy and Spain, you will find that the temperature is warm and comfortable, but not overly hot. Because of this, you should pack lightweight clothing, though be prepared to layer up if necessary, especially early in the season.
In Northern and Central Europe, although the weather tends to be generally sunny, you can expect showers and occasional periods of chillness. So brining layers and thicker shirts is a good idea.
Summer – June, July, August
A European summer is glorious. In southern Europe, the sea can be almost bathtub-warm and the sun shines for days. Given this, packing sunscreen is essential, with the strength generally depending on where you are; we recommend factor 50 if you are going to be spending a lot of time outside in Southern Europe. With clothing you should consider focusing on shorts, skirts, short sleeve shirts, sandals, and sunhats, to help keep yourself cool in the heat.
While much of this applies for central and northern Europe too, you can expect this region to be relatively cooler with there being a chance of the occasional summer shower (especially in the United Kingdom).
Fall/Autumn – September, October, November
The key difference between fall and summer in Europe, aside from the decreasing temperature, is the frequency of rainfall. So wherever you are, bringing waterproof layers is important. In the south, this can be a simple waterproof layer or poncho. However, if you are going to be spending time in northern France, Germany, and the UK and Ireland, you should consider packing a full raincoat, especially later in the season when the region can be quite cold.
Winter – December, January, February
European winters are quite cold. This is as much the case down in the south as it is in the north, so wherever you go, you should pack warm and comfortable clothing. Remembering to pack a good fleece or two, sturdy shoes (in some places it can be icy underfoot), a warm hat, scarf, and gloves is essential, especially if you plan to spend some time outside.
Our destination experts are happy to share further insights on the best time to visit Europe. Discover the best of the continent on a private and tailor-made tour with us.
Your Ultimate Guide to the Top 10 UNESCO World Heritage Sites of 2019
They are stunning feats of architectural genius, historic centers of ancient cities, or incredibly rich habitats that are fast disappearing. Curated by our experts, discover 2019's top 10 UNESCO World Heritage sites from our exotic world.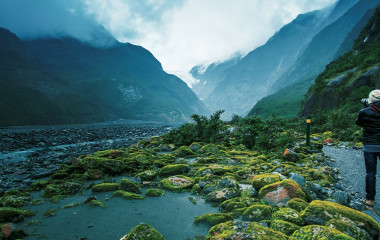 Spectacular Sights: New Zealand's Landscapes and Geology
From the impossibly beautiful Southern Alps to ancient glaciers, forests and beaches, get your lowdown on the stunning natural wonders of New Zealand.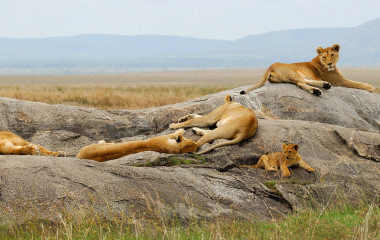 The Best Places to Visit in 2019 – Dream Destinations for Your Next Vacation
Inspired by Travel+Leisure's masterlist of the best places to visit in 2019, let's whisk you away on your magical journey of a lifetime.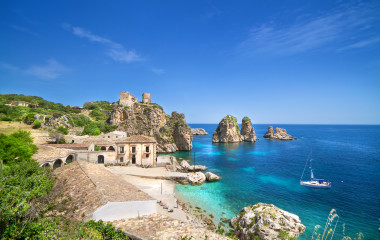 Sicilian Cuisine and Heritage
8 Days: $ 4,290
/ person
Experience a historical and culinary feast on this tailor-made Sicily vacation! Beginning in Palermo, discover a mecca of ancient architecture, imposing buildings, rich art and culture, and a vibrant food scene.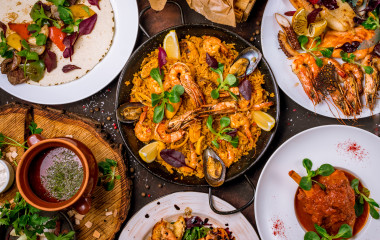 Simply Spain
7 Days: $ 3,190
/ person
Discover Spain's three major highlights on this classic tour! Beginning in the capital city of Madrid, take in an eclectic blend of tradition and modernity as you explore the city on a guided tour and visit its world-famous museums.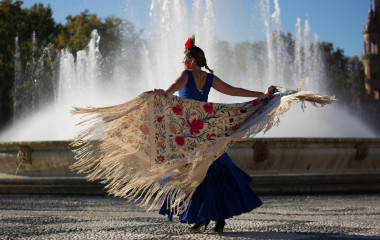 Best of Spain: Flavors, Flamenco and Fiestas
12 Days: $ 6,190
/ person
Discover the highlights of Spain on this private tour. Beginning in cosmopolitan Barcelona, delve deep into Catalan art and culture with a personalized visit to landmarks by Antoni Gaudi such as La Sagrada Familia and Parc Guell.
Load More
THE ENCHANTING DIFFERENCE
We were recommended by friends to use Enchanting travel to help plan our Africa Experience. From first contact to the conclusion of the trip Enchanting travel supported our every need and looked after every detail. Our trip was absolutely flawless and an experience of a life time. I would be happy to discuss our trip with any potential customers as we feel our agenda gave us the perfect overview of sights, culture and safari activities. We came home and feel we missed nothing.
This was truly an "Enchanting" adventure! The value and service was beyond excellent! The entire team ensured every detail was taken care of and went out of their way to welcome us! And every hotel and excursion was amazing, and we were greeted with welcoming open arms every where we stayed! Nothing was left to chance…and we felt so secure knowing Enchanting Travels had everything lined up for us! Even our lodges said Enchanting Travels was a top-notch company!
Do you have a vacation in mind? Personalize your itinerary with our Trip Builder.