What are the ten best things to do in France?
France is a culturally rich and diverse country filled with many beautiful things to see and do. Its traditions and history have deeply influenced the world that we live in, and seeing France firsthand can be a truly enriching experience. From the bustling streets of Nice and the galleries of Paris to France's world-class vineyards, discover the ten best things to do in France.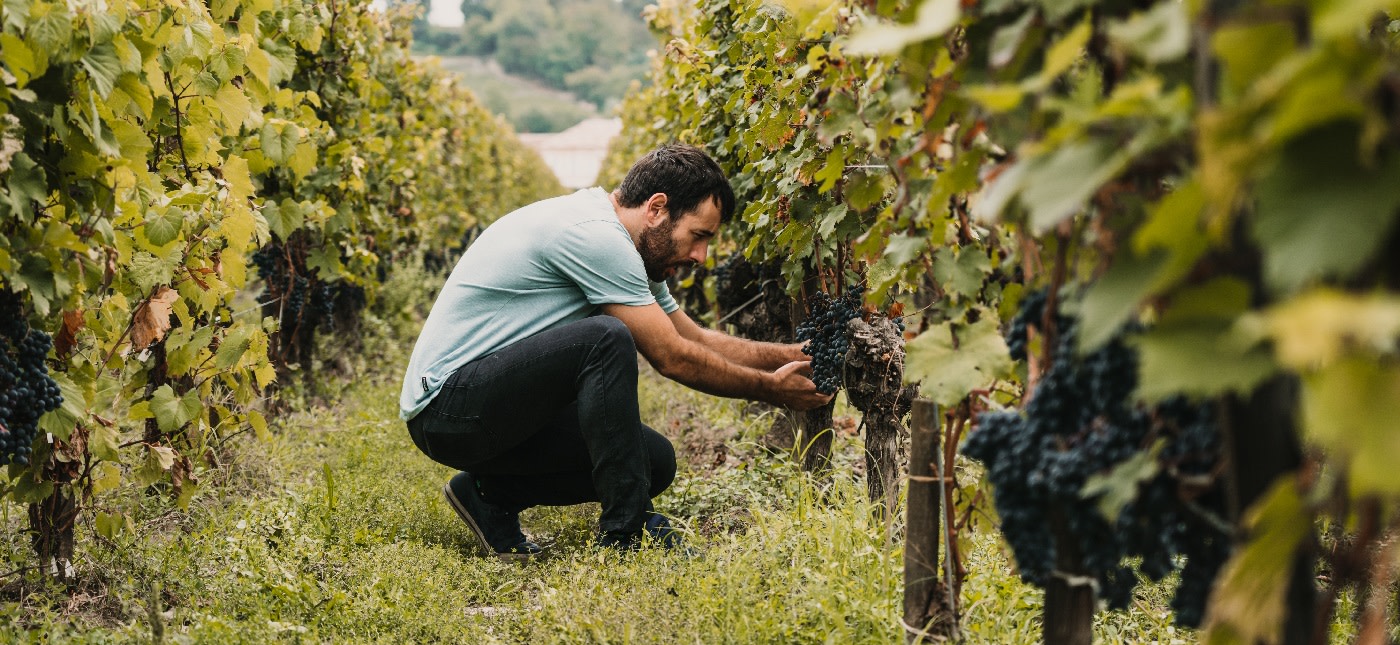 Dream Carefree
Go ahead and dream big. Enchanting Travels experts are here to help you plan the ultimate escape. Tell us your vision for the trip of a lifetime and we'll make it a reality.
Plan Carefree
One of our destination experts will reach out to craft a completely customized itinerary. Book your personalized journey and know that our flexible policies have you covered.
Travel Carefree
Relax and prepare for takeoff, knowing that your trip is perfectly planned and you have a personal concierge on call 24/7. Our experts are here to keep you safe and handle the details.
Close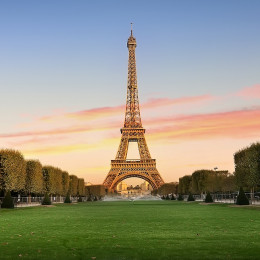 1
Explore the Sights of Paris
Paris really needs no introduction. It is one of the most beautiful, culturally vibrant and historic cities in the world. It is filled with chic cafes, fine restaurants, characterful bookstores such as the legendary Shakespeare and Company that has been home to writers for decades, open-air markets, and ornate public gardens. Though there is much to see and do- a show at the famous Moulin Rouge, a day at the Louvre, or shopping at the up-and-coming North Marais – simply walking around the streets of Paris can be a joy in itself. Travelers have been singing praises of Paris' beautiful streets for centuries – join them and discover why!
2
Explore the Vineyards of France
France produces some of the world's best wines. Famous fine wines such as Bordeaux, Burgundy, or even Champagne,all hail from regions of France. In fact, the name Champagne can only be attributed to bubbly from the Champagne region of the country. So, if you are a lover of wine and are looking for things to do in France, then a visit to the country's iconic wine regions is a must. Imagine heading down to sunny Bordeaux to sample one of its delicious reds, or sip Champagne in the region it is produced. An experience of a lifetime for true connoisseur!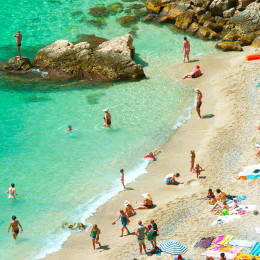 3
Explore French Beach Towns
Though Paris is by far the most famous urban destination in France, it is far from being the only one worth visiting. To truly make the most of your time in France, we recommend heading to the sunny south of France, to the towns in the stunning French Riviera. In Nice, walk down the Promenade Des Anglais, feeling the warmth of a Mediterranean ocean breeze, before heading into the colorful old town to enjoy a delicious meal in one of its many charming restaurants. Just over seven miles, away, head up to the medieval commune of Eze and watch a spectacular Mediterranean sunset, one of the most romantic things to see in all of France.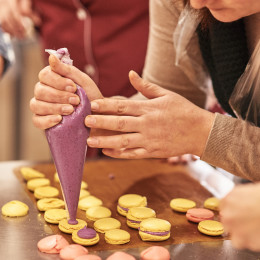 4
Relish French Food
French food is globally renowned for its boldness and technical sophistication. It is something the French take extremely seriously, so no matter where you find yourself in France, you're bound to get a great meal. We recommend a rich Confit de Canard (roast duck), Ratatouille, or even a humble Soupe à l'oignon (Onion Soup) to savor the taste of authentic French cuisine. But, for the true French culinary experience, we recommend trying some of the country's cheeses in Normandy. In fact, if you go to the village of Vimoutiers, you can buy cheese from the very same market where Camembert was first created and sold. Also, like neighboring Belgium, France produces some truly exquisite chocolate.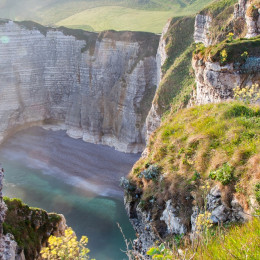 5
Discover Beautiful Natural Landscapes
Though France is perhaps most famous for its towns and cities, it is also a country of exceptional natural beauty, making it a fantastic place to hike or explore by bicycle. The flat terrain and lush greenery of the Loire Valley are perfect for exploring on two wheels. Here you'll pass blossoming meadows, vineyards, and the Loire river. If you head to the far south of France, you will reach the Camargue National Park in the Provence region, a land famous for its flamingos and beautiful white horses. Better still, places in the Camargue National Park can be discovered on horseback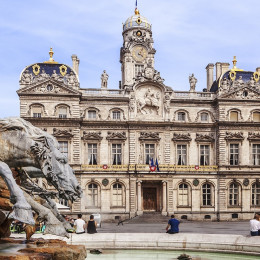 6
Marvel at France's Glorious Architecture
Owing to its remarkable history, France has a wonderful range of architecture and architectural styles for you to explore. And if you really want to enjoy the best of French architecture, we recommend visiting the ancient island town of Mont St-Michel, famous for its stunning Cathedral that dominates the skyline. The Cathedral is a UNESCO World Heritage site, and one of the most important pilgrimage venues in Europe. The Cathedral alone makes a visit to Mont St-Michel worthwhile, but the less famous, but no less architecturally interesting are the rugged old houses and other buildings that populate this famous island commune. You could also visit the Chateau de Chambord, the most famous chateau in France, renowned for being a great example of French-Renaissance architecture.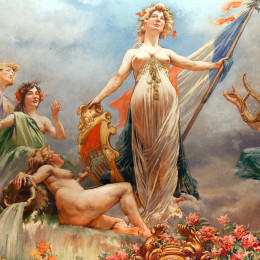 7
Admire French Art
It's hard to think of a country that has given the world such a high number of exceptional artists as France. The great galleries of the world are filled with French masterpieces, but only in France can you walk through Monet's house and garden in Giverny, a garden that inspired some of the most beautiful paintings of the 20th century. Explore bohemian Montmartre, an area of Paris that has attracted artists for decades. Visit iconic galleries such as the Louvre, The Musee D'Orsay, The Musée de l'Orangerie, and the Centre Pompidou with its fascinating, surreal architecture.If you love art, you will feel at home in France.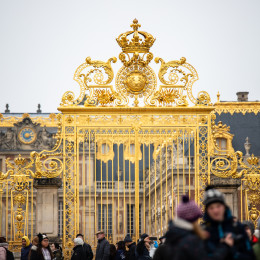 8
Walk in the Footsteps of Royalty in the Palace of Versailles
The Palace of Versailles was slowly developed during the reign of Louis XIV during the 17th Century. Although the area was popular with the French royal family before this as a hunting ground, Louis had the vision to transform this beautiful area into arguably the grandest palace in the world. Once France became a republic in the 19th century, the palace became a museum dedicated to celebrating "all the glories of France". This is as true today as it was then. As you walk through the Palace's grand corridors and rooms, you'll see art covering 500 years of French history. In fact, the rooms of the Palace are so finely decorated that they could almost be considered works of art by themselves! Just consider the stunning Hall of Mirrors, where. In 1919, the treaty that ended WWI was signed.
9
Experience History at the D-Day Beaches in Normandy
On the 6th of June 1944, the forces of the United States, Canada, and Great Britain stormed the beaches of Normandy. On five small stretches of the French north coast, codenamed Gold, Sword, Juno, Utah, and Omaha, the future of Europe was decided. From here the forces of Nazi Germany were finally pushed back and the tide finally turned on WWII. It was one of the most significant days in history, and you can visit these historic locations today. Standing on the beaches today is a haunting experience. Little remains, aside from the rusted ruins of the Nazi defenses, of the immense battles that were fought on this scrap of coastline. You can, nonetheless, feel the immense weight of history. Visiting the beaches is a must for anyone interested in history.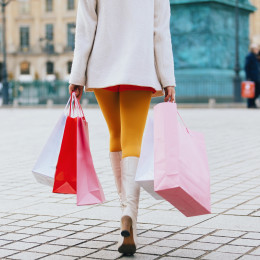 10
Shopping
If you want to indulge in some good old-fashioned retail therapy, then France is the place for you. In cities like Paris, Nice, or Lyon, you'll find plenty of luxurious boutiques where you can buy the very best of French fashion. Fashion apart, you'll also come across stores of all kinds catering to practically every interest, from large chains to old-fashioned independent traders selling books along the Seine.
Why not experience France for yourself by booking a bespoke private tour? Our destination experts at Enchanting Travels will be happy to craft that perfect France vacation for you!
Christmas Cheer in France
10 Days: $ 4,190
/ person
Explore France's famed Christmas markets on this private vacation. Experience the romance of Paris with personalized explorations of its famed landmarks, see the twinkling Christmas lights and revelers of Strasbourg, and sample the culinary delights of Lyon, France's food haven.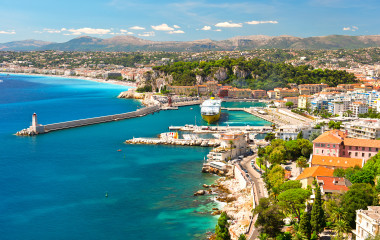 South of France: Culture, Cuisine and the Riviera
10 Days: $ 4,090
/ person
Explore the dreamy Côte d'Azur or French Riviera, from sun-soaked Nice to ruins and medieval villages. Travel inland to discover the lavender landscapes of Provence and the old town of Avignon.
Load More
THE ENCHANTING DIFFERENCE
Do you have a vacation in mind? Personalize your itinerary with our Trip Builder.