History of North India
For centuries, North India has seen empires rise and fall, starting with the grand Indus Valley civilization, which was among the first three civilizations in the world!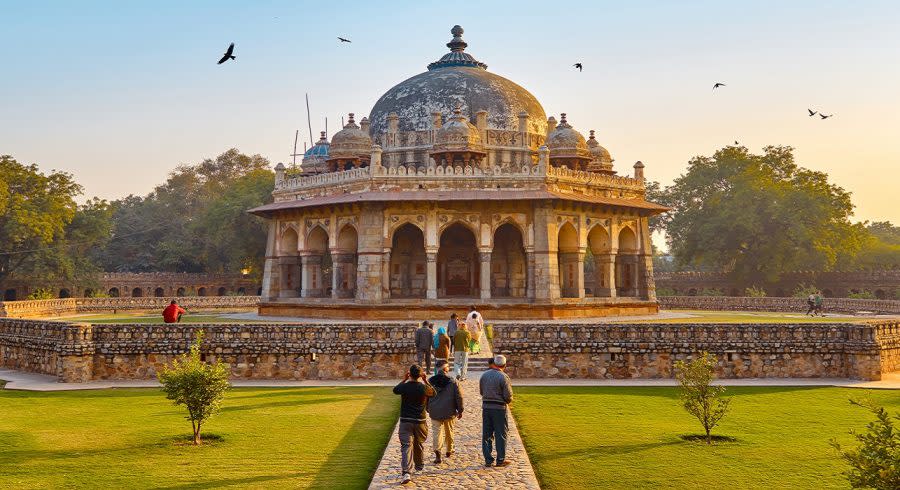 Explore
Where do you want to go? What do you want to do? Be it popular sights or off the beaten path experiences, tell us your travel dream through our trip planner.
Design
Our destination experts will get in touch with you to craft a completely tailor-made, obligation-free itinerary to match your interests and budget.
Experience
Once you have booked your trip, sit back and relax – we'll take care of everything else. With our exceptional local team & 24/7 support, priceless memories await you!
Close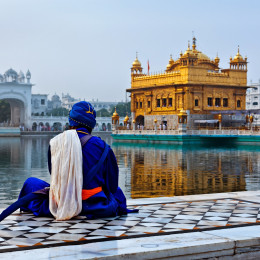 History of North India: From the ancient to the modern
Aryan migration from Central Asia forced the original Dravidian inhabitants to move southwards although North India resisted several invasions from the West, including that of Macedonian Alexander the Great.
In the 4th century BCE, Chandragupta Maurya extended his kingdom to include the whole of North India. His descendant Ashoka helped spread Buddhism throughout India and Asia.
In the Middle Ages, Muslim armies began to invade North India, starting with Muhammad of Ghazni in the 11th century CE, which paved the way for Babur – the first Mughal Emperor of India. The Mughals brought an age of enlightenment and prosperity to North India. Akbar, was known as a wise and just Mughal ruler and Shah Jahan is credited with building the Taj Mahal in memory of his beloved wife. Several powerful groups opposed Mughal rule from time to time, including the fierce Rajputs of Rajasthan and the Marathas led by Shivaji, but were eventually subdued.
European presence in India dates back to the 15th century with the arrival of the Portuguese in the south-western coast. The British proved to be the dominant colonial power in India by the 19th century, abolishing several draconian practices, building railways and espousing education, yet their colonial rule caused some of the worst famines and genocides in Indian history. After much struggle and strife, India achieved independence in 1947 but had to pay a heavy price in the form of the partition.
North India was divided to form the Islamic nation of Pakistan and millions of Hindus migrated to for fear of persecution. Jawaharlal Nehru, India's first prime minister, did much to bring stability and peace to the country. When Nehru's daughter, Indira Gandhi ascended the throne, she faced a nation grappling with severe economic and social problems. Police brutality, unrest and upheavals continued in North India for several decades.
Delhi, the seat of the Indian government and the heart of the country, has indeed seen it all! Today, the united North is a perfect representation of diverse religions, cultures and traditions that make up India.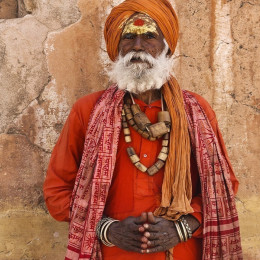 Did you know?
The Vedas – sacred Hindu scriptures, were penned around 1200 BCE and the Hindu social system was firmly established around this time. Even today, the rigid caste system prevails in rural areas and you will find the upper castes maintaining their distance from the lower untouchable castes.
Our destination experts are happy to plan your tailor-made vacation of historic North India to match your interests and preferences. Get in touch with us today!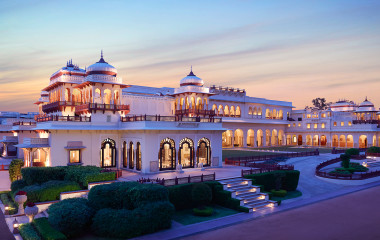 A Time Travelers Guide to Indian Palace Hotels
Live the life of Maharajahs at these glorious Indian Palace Hotels with these travel tips. Plan your own enchanting escape to these ancient jewels for your holiday in India.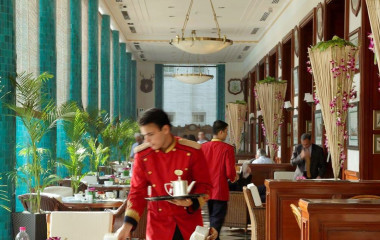 India's Finest Colonial Retreats
India lures with its diversity. Explore India's glorious heritage with a luxurious stay at one of its regal, colonial residences.
popular trips to north india
Jewels of North India and Kerala
20 Days: $ 5,790
/ person
Take a soul-stirring journey through historic old towns, holy cities and enchanting landscapes on this comprehensive tour of India. Starting in the north, see centuries old rituals performed by the banks of River Ganges in Varanasi.
Heritage Cities and Himalayan Escapes
16 Days: $ 6,090
/ person
Take in India's vibrant heritage and incredible landscapes on this customized tour. Not just the famed Golden Triangle of India – Delhi, Agra and Jaipur – also discover centuries old traditions in spiritual Varanasi.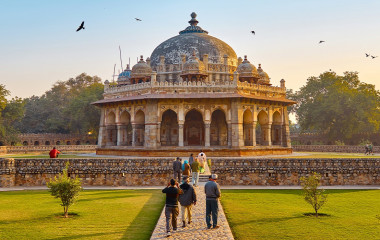 India's Jewels and Secrets
14 Days: $ 4,190
/ person
Explore India's vibrant cultural and spiritual centers in-depth, from Rajasthan's historic regal cities to safaris in Ranthambore and the majestic Taj Mahal. Not just the classics, also discover authentic local villages and atmospheric old cities, take sunset cruises in tranquil Lake Pichola, and explore rural regions and bustling metropolises like an insider. Would you like to […]
Load More
THE ENCHANTING DIFFERENCE
Through my conversations with Swati and some changes that evolved the trip was perfectly planned and brilliantly executed. Her interest into my goals on this trip, produced an incredible experience.
Enchanting Travels customizes every aspect of our travel which perfectly suits our needs. The staff is knowledgeable, professional, patient, fun and personable, as well as attentive to all our needs throughout our trip. We also enjoy all the private transportation, private tours and luxury accommodation. We feel like the kings and queens when we travel with Enchanting. Enchanting offers the perfect travel experience for us!
I cannot imagine being without Enchanting Travels for my first trip to India. With new and different things to acclimate to and customs I was not privy to, ET made my journey a breeze. I was able to see and enjoy the entirety of all places visited without worrying about tickets and transfers and luggage and hotels and anything that might take me away from being "in the moment". Usually one fourth of my trip is spent making arrangements but not so with Enchanting Travels as it is all done for you. Kudos to ET.
Do you have a vacation in mind? Personalize your itinerary with our Trip Builder.