The Life of An Enchanter: My Travel Career
Jen Marsden shares her experiences of what it is like to live and breathe the private, tailor-made travel company, Enchanting Travels, from the inside.
"As I reflect upon the many years with this delightful private, tailor-made travel company, I couldn't help but pen a few words and dispel some behind the scenes secrets working for one of the most innovative companies I have ever had the joy of working with, both from our Bangalore office, where I have been based for almost seven years, and while I have been on the road.
You wouldn't believe how many of our guests, after going on a luxury custom vacation with us, ask to apply for a job. This includes guests in their late seventies. They imagine that it must be magical. Well the truth is, it is. The question I always get asked when I meet someone for the first time is, "What's it like? Living and working in an exotic country?" For me the answer is always, "It's home. My teammates are like my family and I love that I never have a predictable day, especially with the cacophony of constant festivities and celebrations!"
Aside from being dedicated, hardworking and ridiculously reliable, our team is somewhat mad. It doesn't matter our age, we all love to play. We get together for cricket tournaments, play travel related treasure hunts and quizzes, carom and chess matches, organize flea markets, go on long last-minute bike rides, have theme dress days, potluck lunches, and office decoration competitions. It's an adventure.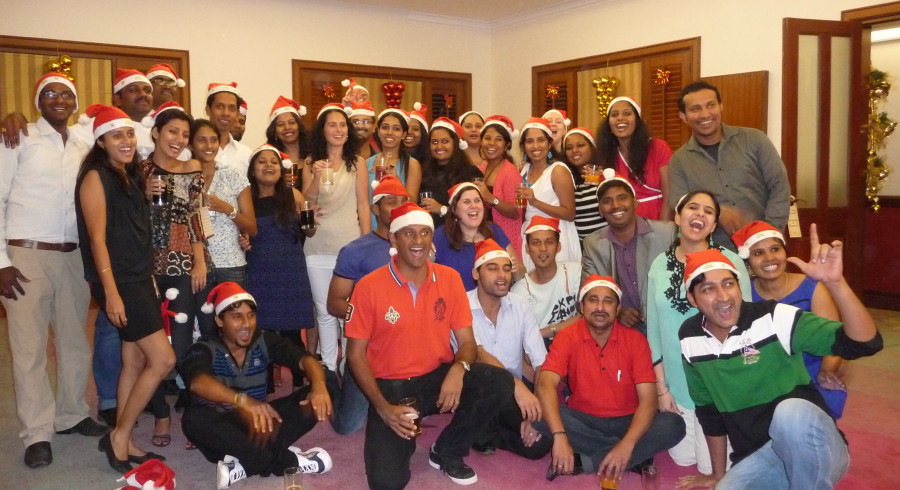 A thing that truly amazes me is the passion.
We have five core values which, if you ask us, we can generally name – because we all live them. The leadership team of Enchanting Travels has a way of instilling them in us, and identifying the right people. It doesn't matter if they are in Bangalore or Buenos Aires, Munich or Denver, Nairobi or Toronto, everyone has the same heart and willingness to share the joy of travel, even if they haven't come from a traditional travel and tourism background (like me). Because we love to travel, we do get the opportunity to meet our colleagues from different parts of the world, and that is always fun.
We are so multicultural – like UN ambassadors without the placards! One particular late evening in the office, I remember I thought I would try my knowledge of the local Indian state language, when my fellow foreign colleague claps her hands in delight and says loudly, "Ah Jen, you are speaking Catalan." It can get confusing!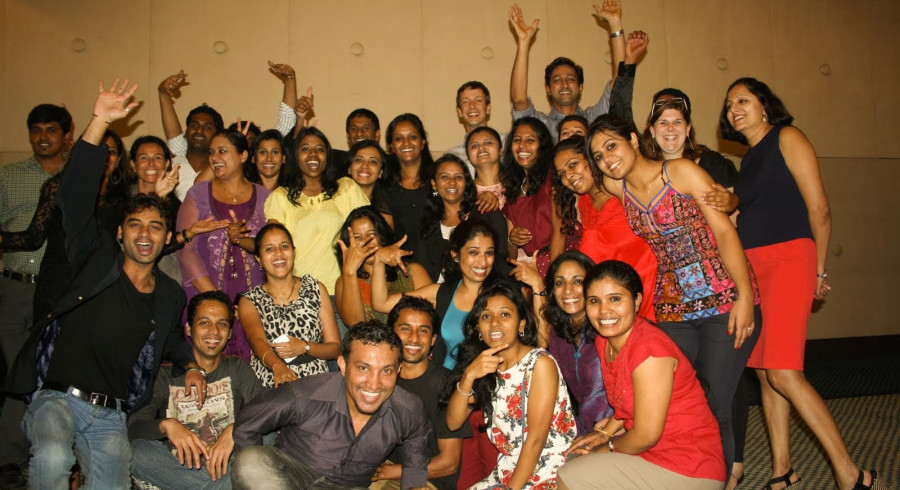 Then there have been the trips away. When we say that we try and test our hotels, services and experiences ourselves, we really do. We get the raw side of the bargain, I promise; whether its meeting the guide who declares he is a magician, or finding ourselves giggling in a five-star hotel when we can't work the technology enabled bathroom. We know what our guests can and can't handle, as we have already been there and got the full flavor.
Then, I have had the good fortune of going on my own Enchanting Travels vacations with my family. Where civet cats stole my dad's clothes in a treehouse. Where we have eaten the most amazing tasting menu meal of our lives, learnt to dance with young Apsara dancers at a NGO school – the list goes on. For our family, these truly have been trips of a lifetime and made my parent's travel dreams come true, returning safely and securely with a million memories (and photographs).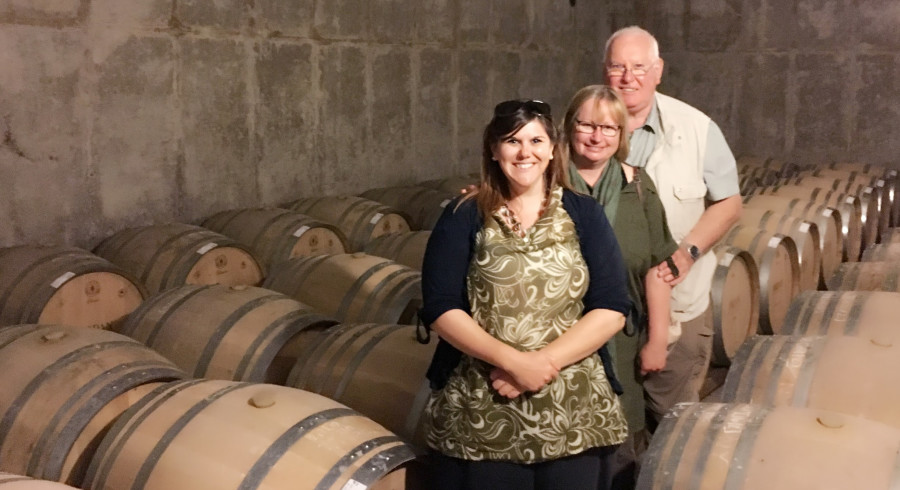 I came to India, somewhat on a whim, to write a fiction book. Enchanting Travels was meant to be a way to guarantee the bread and butter for this personal dream. But I fell in love. With the company.
There are many of us who have left and returned back not long after, realizing where their heart is. I am lucky that no matter where the future takes me, I still have the opportunity to work with Enchanting Travels from time to time – the best private, tailor-made travel company in the world.
Cheers to Enchanting Travels. You are the only way to travel, because you really, truly do put the joy in travel. Bless you all and thank you."