For her husband's 60th birthday, Enchanting Travels guest Tamra Benjamin planned an Africa holiday as a surprise gift! For them, it was truly a trip of a lifetime, beginning with walking tours and jeep safaris in Tanzania and ending on a high note at Zanzibar's dreamy beaches. This is her story.
Enchanting Travels provided me with a well organized, professional but more importantly memorable trip to Tanzania for my husband's 60th birthday. It was my husband's first trip to Africa and it couldn't have been better planned. The staff put thought into each aspect of the trip and was also there to provide "on the ground" support while we were at our travel location. There was flexibility in accommodations, activities and overall itinerary to meet our travel style and requirements while aligning with our financial budget.
Planning aside, our Africa holiday itself was absolutely remarkable. The accommodations were beyond our expectations and the service impeccable. Enchanting Travels was with us in spirit every step of the way. It was truly a top-of-the-line experience while still being able to enjoy the magnificent culture and wildlife of Tanzania. Our trip desire was a mixture of wildlife safaris and relaxation and Enchanting Travels was able to meet both expectations. After several days of safaris and wildlife park visits, we spent the final days of our trip at an amazing resort on the island of Zanzibar… perfect way for us to end our trip.
More importantly though was the ability of Enchanting Travels' personnel to handle any challenges during the trip. As with any trip there are always situations beyond one's control and regardless what occurred Enchanting Travels was there to manage the situation and ensure that our trip remained an experience that we would treasure… a true skill for any service organization.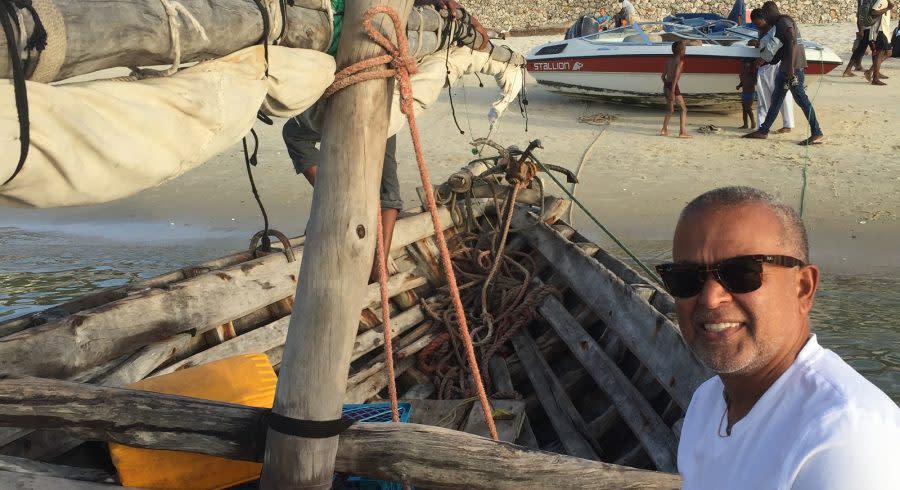 All I can say is you will not be disappointing using Enchanting Travels for a trip of a lifetime. Ask questions, get clarification, look at options when working with Enchanting Travels because they really do want to provide you with a memorable experience. I can honestly say that our trip was a once in a lifetime experience for us. And just as an aside, my husband and I travel frequently so if you are concerned that I am making comments because I have no comparisons for travel that is not true. We have traveled extensively and can still say that Enchanting Travels will not only deliver your expectations but also lifelong memories.
Inspired by our guest's memories of a lifetime? Let's help you plan your own private African holiday. Get in touch with us for your obligation-free itinerary.