Travel consultant Prathima Rijhwani gives us a travel expert's perspective on what to see and do on your Malaysia vacation.
How would you describe Malaysia?
Malaysia, has a tag line 'Truly Asia' and I would say this very much sums up the country.
Malaysia is an ideal gateway to Southeast Asia, and is a country blessed with diversity – from beaches, rainforests and a colonial history, in which remnants can still be found in the many regions, the cuisine, and the amalgamation of people from varying religious and cultural backgrounds living harmoniously together. That's what makes Malaysia truly different.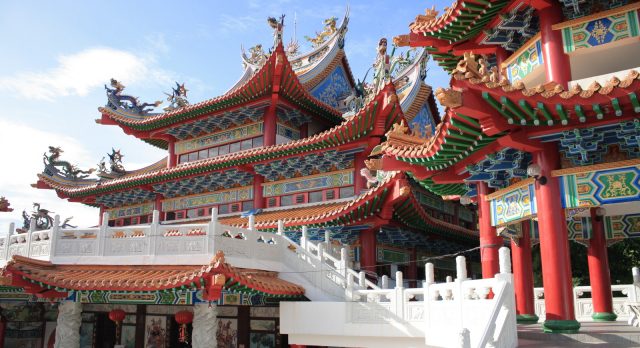 Malaysia is the perfect example of people living peacefully together.
Who should visit Malaysia?
Anyone who loves to explore Asian culture at its best. The variety in sights, smells, sounds and experiences are so different in every region. The cuisine is a highlight for foodie lovers – the seafood is the best, as it is fresh and is always cooked to perfection with Asian spices. You will be coming back for more!
What were the main highlights for you?
I adored the cultural diversity! Even with its colonial history and continued strong ties to Britain, modern Malaysia's official religion is Islam, although freedom of worship is encouraged in the country's constitution, and national holidays are observed for the main religious festival periods of Hindus, Buddhists, Muslims and Christians.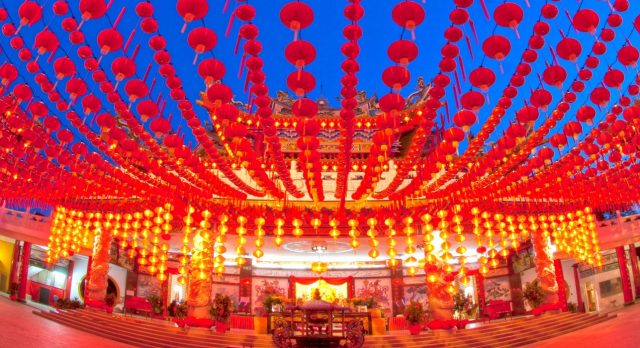 I like the fact that the old and new worlds blend so wonderfully together. For me, Malacca, Penang and Langkawi are destination highlights you should not miss.
Malacca and Penang are heritage cities that boast many colonial buildings, small alleyways filled with stories of their own, delicious street food and roadside cafes. The ability to walk around and discover these places by foot is also what makes them so special.
What is the cuisine in Malaysia like?
The food is unbelievable. My advice: pack pants that can expand as you are surely going to gain a few pounds!
Malay cuisine is all so fresh and delicious – I can't get enough!
Fresh seafood marinated and waiting to be cooked, the variety of satays and stir fry, delicious coconut ice creams, traditional Malay meals such as Asam Laksa, or Nasi Lemak eaten with anchovies (ikan bilis), peanuts, sliced cucumber, hard boiled eggs and sambal. Yum!
If you are a foodie, then you will love the Bukit Bentang area in Kuala Lumpur (known locally as KL) as much as I do.
The areas is open as late as 5am, and the streets are buzzing and lined with fresh seafood and marinated meat ready to be cooked at all times of day.
How authentic is a vacation in Malaysia?
Once you escape the contemporary concrete jungle of KL, you can easily slip into more authentic encounters, particularly in the jungles of Borneo that are teeming with orangutans and elephants, and then the old world culture of Penang.
What was your most enchanting experience during your first Malaysia vacation?
That is a difficult one, as the experiences vary so much. As a lover of culture and history I found that the trishaw ride around the UNESCO World Heritage site of Penang's George Town was particularly special.
These "man-powered" vehicles are familiar sights in Penang and are a great way to explore the city. Strolling down the cobbled streets and looking at all the graffiti art on the wall was wonderful.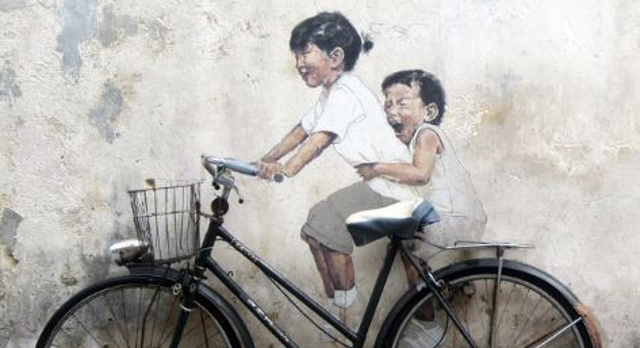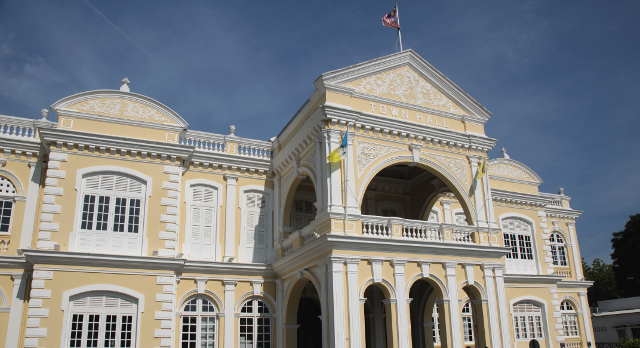 Our guide insisted we took pictures with all the murals with my favorite being 'Wine with Marilyn Monroe!'
All our guides are extremely passionate about their country. In KL, they have an artificial city built especially for the government officials that everyone is proud to talk about.
Which was your favorite hotel in Malaysia?
Hands down, I loved St. Regis Resort in Langkawi. Located on a beautiful tropical island surrounded by white sandy beaches and the largest swimmable lagoon in Langkawi, the resort overlooks palm trees and the crystal clear waters of the Andaman Sea. It offers lots of water excursions such as snorkeling, fishing, diving and sunset cruises.
After you have explored all of the culture of Malaysia, I highly recommend Langkawi as the perfect getaway for a quiet end to your luxury vacation.
Can you share one hidden gem with us?
I'm always a bit hesitant to share hidden gems because as a Travel Consultant, I always want to ensure our guests receive priority access. However I would say that Seven Terraces is my hidden gem. It is a beautiful heritage hotel in Penang, located in the heart of George Town at the UNESCO World Heritage site.
Seven Terraces was formerly a row of seven 19th century Anglo-Chinese terraces that was lovingly converted into a hotel. With hand picked antiques, ornate wood carved doors with gold leaf embellishments and Peranakan floor tiles, the hotel tell stories of a bygone era and it is a must stay in Penang for any wishing to absorb authentic and historic culture.​
Heading to Cameron Highlands, at the heart of the country's flourishing tea plantations was also an experience for its lush green landscapes and relaxing nature.
Share three fun facts about Malaysia.
1. There is a street in Penang that has a mosque, a church, a Gurudwara and a Hindu temple right next to each other. I don't think you would get that anywhere else in the world.
2. You might fall in love with the pygmy elephants in Borneo – they are fully grown but look like babies. They are really cute.
3. Malaysia is a country dedicated to many species of wild primates, and conservation efforts to protect endangered orangutans is really inspiring and worthy of a visit.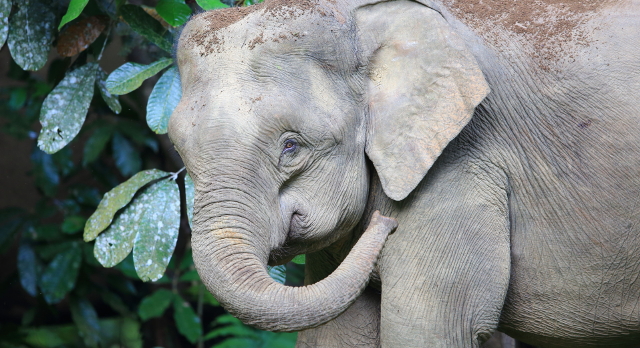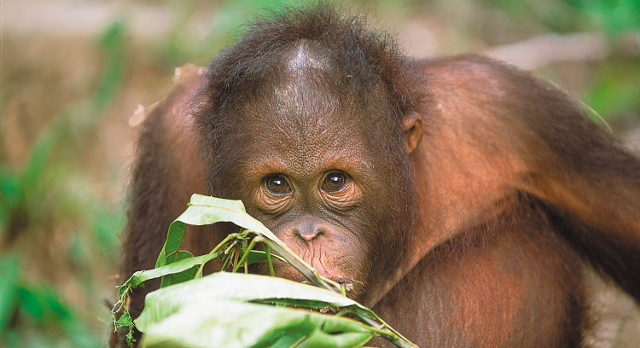 When would you recommend visiting Malaysia?
Peninsular Malaysia can be visited all year around. If you would prefer to avoid the heat then the summer months of April, May and June are ideal for guests.
Borneo is best visited from February to November, with May to September being an ideal season.
Set off on a journey to discover this fascinating country. With our tailor-made travel itineraries, we assure you a trip of a lifetime.
Highlights of Peninsular Malaysia
13 Days: $ 2,363
/ person
This is the ultimate white gloved experience of Malaysia! With the finest luxury car, some of the best accommodation in Malaysia, and a superior VIP service delivered by a team of local travel experts, uncover the highlights of peninsular Malaysia at your own pace!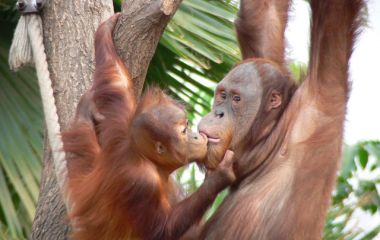 Mesmerizing Singapore and Malaysia
19 Days: $ 6,960
/ person
This private Malaysia and Singapore trip offers something for everyone. The verdant rainforests and exotic animals of Borneo appeals to nature and wildlife enthusiasts, vibrant Penang and Kuching appease the culture and heritage lover in you, while Langkawi offers crystal clear waters and soft white sands.