What are the top 10 things to do in Bolivia? Here's our list.
Bolivia: The land of quinoa, Jesuit missions and spectacular salt flats that are visible from space. We're unveiling our top ten list of sites and activities to explore in Bolivia.
1. Santa Cruz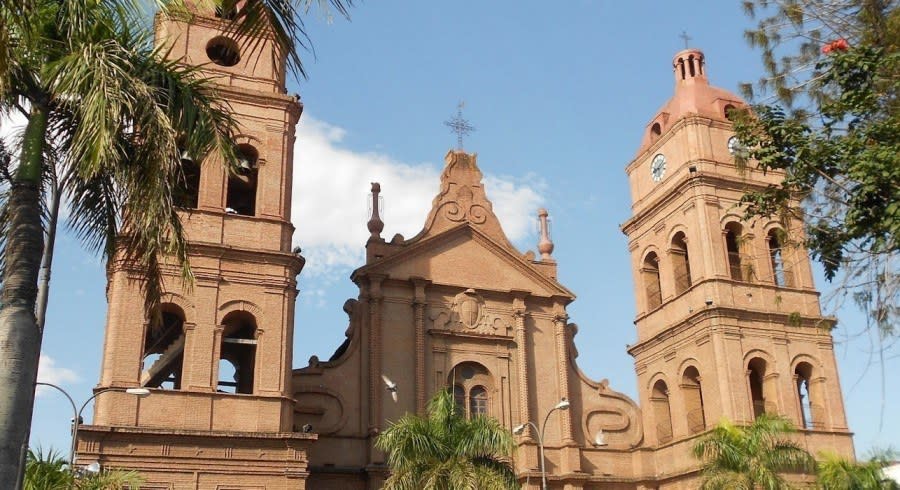 Santa Cruz sits within Bolivia's tropical region is also the most prosperous city in the entire county. This is not the traditional Bolivia a visitor might have imagined as the city thrives with international restaurants and nightlife. Arriving into Santa Cruz is the best way to start an adventure in Bolivia as it sensitively eases visitors into the age-old Bolivian culture and demanding altitudes.
 2. Browse the witches market in La Paz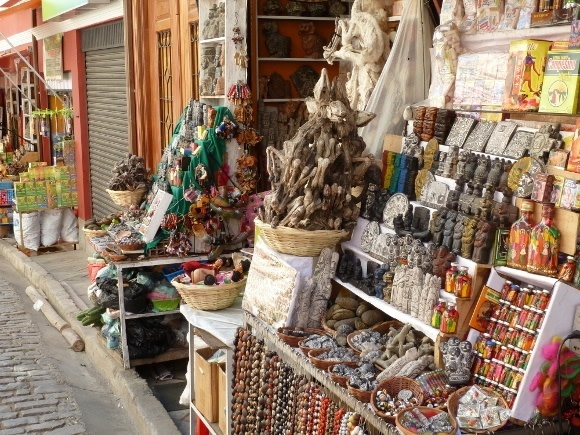 A riot of color and noise, the witches market in La Paz will keep visitors entertained for hours. Take a map and explore the bustle of the maze-like market streets.
If you are in need of a talisman or a curative oil, or simply want to ogle at the more stomach churning specimens on sale, the witches market is a true attack on the senses.
3. The Coca Museum, La Paz
This museum sheds light on the huge significance of this treasured national commodity. Wherever you visit in Bolivia, it is highly common to see Bolivians chewing on a bulge in their cheek; these bulges are wads of coca leaves. Historically, coca leaves have helped Bolivians cope with the high altitude and hard physical livelihoods making these dried leaves integral to daily life. This museum covers every aspect of the use of coca leaves, both positive and negative, and is a must see if a visitor is to understand the Bolivian psyche.
4. Lake Titicaca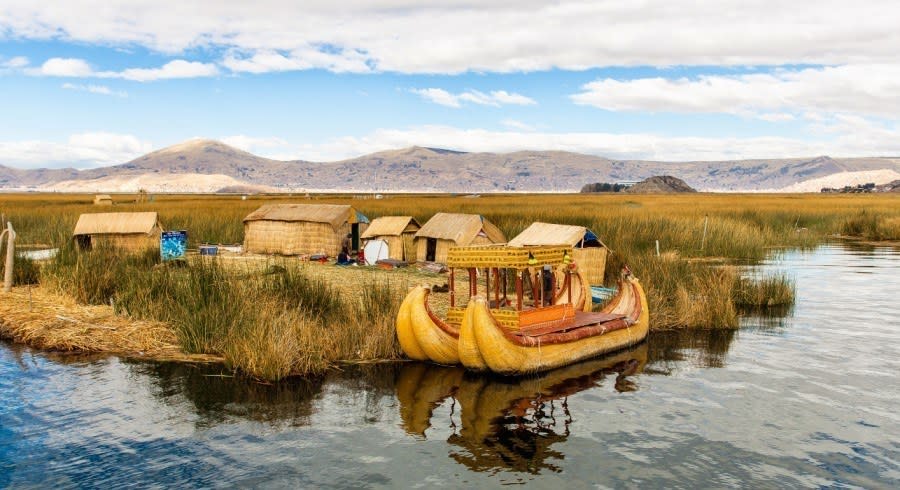 The world's largest high-altitude lake has to be seen in order to fully appreciate the vast expanse of 8400 square kilometers of water. With ancient ruins and traditional villages dotted around the lakeside, the landscape is Mediterranean in feel but quintessentially Bolivian. Discover rarely-visited Inca ruins around the lakeside town of Copacobana, take a boat out to the Isla del Sol or explore the surrounding lakeside villages to gain a greater understanding of Bolivia's stunning culture and history.
5. Tiwanaku
On the southern shore of Lake Titicacca, this great ceremonial center was constructed more than 1000 years ago. Although its treasures have been scattered across the world, the scale of Tiwanaku and the technical building techniques it exhibits are overwhelming. Spend a moment to reflect on how the builders of this site managed to transport stones weighing over 25 tons each from the stone quarries on the other side of Lake Titicacca.
6. White city of Sucre
Once the first place in South America to demand independence from the Spanish Empire, Sucre now impresses its visitors with roads lined with stunning white buildings and chocolate shops. Whether you want to take in the city's exciting history, explore the many white colonial buildings, or just sit back and relax with a hot chocolate in one of the numerous chocolate shops, many a day can be spent enjoying Sucre's easy atmosphere.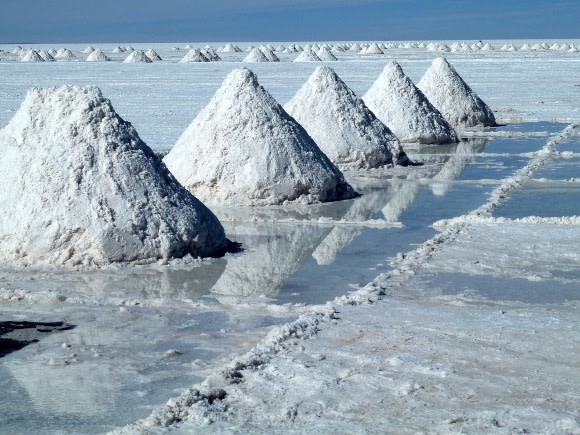 7. Uyuni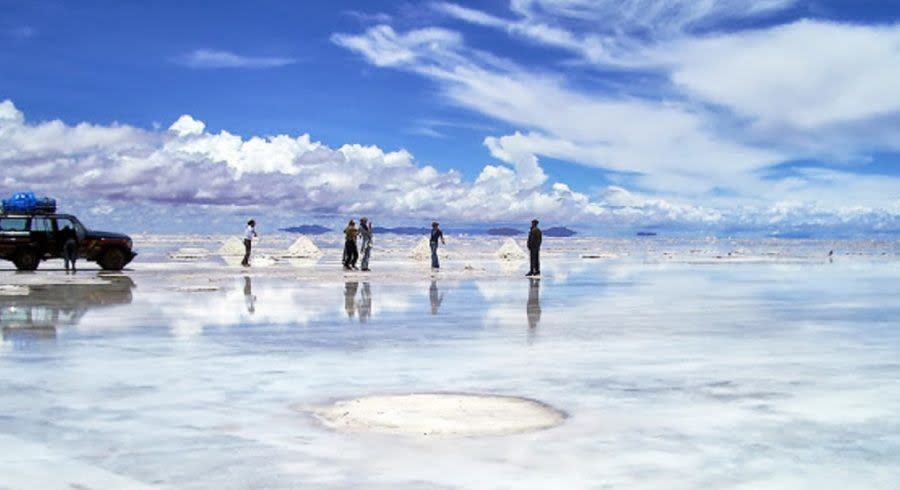 Situated in the middle of a desert, Uyuni is the base for all trips out to the world famous salt flats, or Salar de Uyuni. The salt flats are a short jeep ride away and are a truly extraordinary piece of nature. The landscape is glaring white for as far as the eye can see and could be mistaken for a winter wonderland.
Spend a night in a salt hotel located on the edge of the salt flats to appreciate the landscape throughout the changing light of the day. Quite literally has to be seen to be believed!
8. Sajama National Park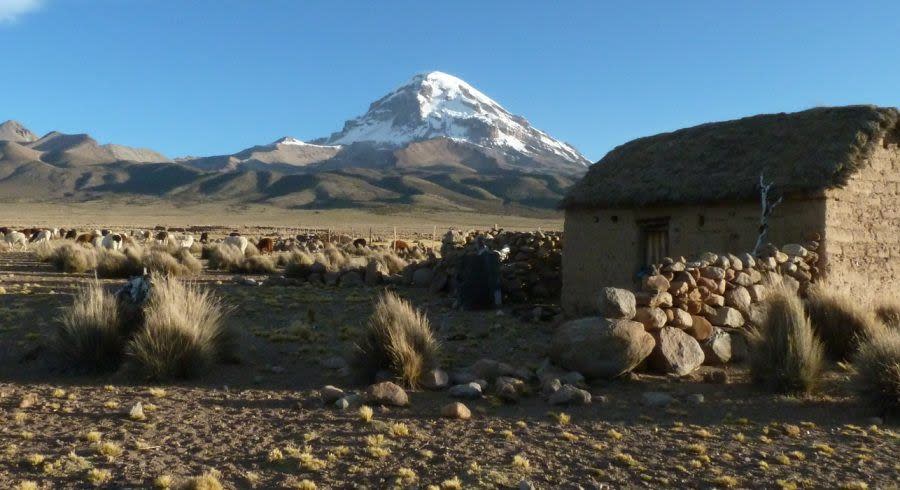 The first national park in Bolivia hosts glorious Andean landscapes and the highest mountain in Bolivia, the snow capped Volcan Sajama at 6542m. As well as wonderful geological formations and stunning vegetation, the park also holds pre-Hispanic cave paintings and burial buildings. The indigenous population of this area have worked hard to preserve their customs and religious beliefs in this corner of Bolivia.
9. Laguna Colorada
Venture off the beaten track to the Laguna Colorada, a fiery red lake situated at a high elevation of 4278 m. Red algae and plankton give the lake its red color whilst chemical deposits frame the lake with a white fringe to create a visual spectacular. The best feature of this lake however are the flocks of pink flamingos that breed here and marvelously don't seem to mind visitors getting close up with their cameras.
10. And lastly, to eat…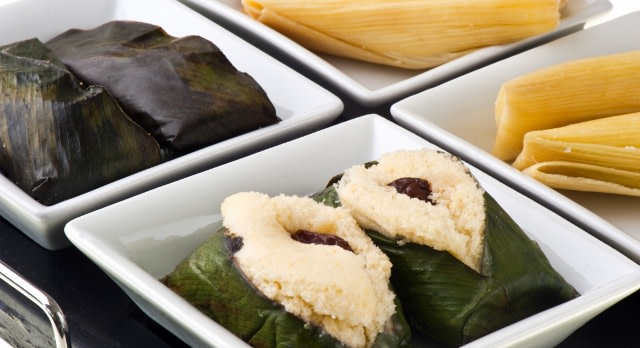 Do try the local food – there is wonderful hearty fare available around Bolivia including Empanadas, which are delicious pastry shells stuffed with all manner of tasty fillings including meat, olives and vegetables. Whilst it is still lesser known this is the best time to visit Bolivia.
For a real treat, try a llama steak tasting much like pork, and also the Andean 'super food' quinoa.
In addition to Bolivia, Enchanting Travels also organizes tailored luxury vacation packages to Argentina, Peru, Chile and Brazil.