Private travel to India can include many hotels wrapped up in unique history and culture – from charming converted palaces to grand colonial homes. Our Enchanting Travels CEO Parik offers his hand-picked selection of top 10 palace and heritage hotels in India.
1. Oberoi Grand, Kolkata – First on the list of palace and heritage hotels in India
The Oberoi Grand is affectionately known as the Grande Dame of Kolkata. The Oberoi Grand's neo-classical façade and grand pillared entrance mark a successful fusion of classical and traditional Indian styles and reflect the city's colonial heritage.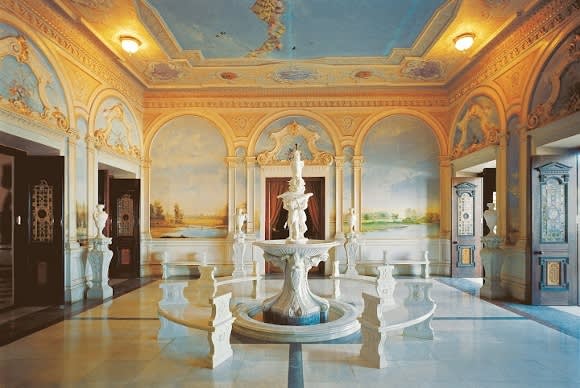 2. Taj Falaknuma Palace, Hyderabad – Second on our list of palace and heritage hotels in India
Architectural opulence renovated over 10 years, Taj Falaknuma Palace or 'Mirror of the Sky' lies on acres of cascading gardens, with outdoor terraces, Venetian chandeliers, grand marble staircases and objets d'art. Entirely built of Italian marble shaped like a scorpion, it sits on a hill 2,000 ft above overlooking Hyderabad.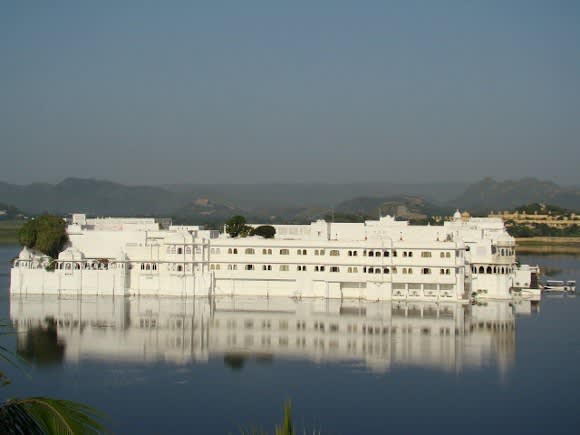 3. Taj Lake Palace, Udaipur,Rajasthan – Third on the list of palace and heritage hotels in India
A floating mirage-like dream in exquisite white marble, set amidst awe an inspiring fairytale surrounding and gardens, the Taj Lake Palace is one of the most romantic hotels in India.
The rooms and suites offer the perfect ambiance with private balconies, traditional ornate jhoolas (swings) and large windows that offer spectacular views of the Lake Picchola and the Aravallis in Udaipur.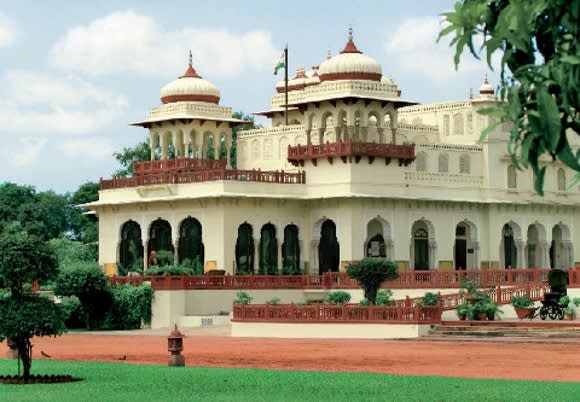 4. Taj Rambagh Palace, Jaipur, Rajasthan – fourth on the list of palace and heritage hotels in India
Located close to the walled "Pink City", Taj Rambagh Palace unveils the rich culture and history of the erstwhile rulers of Rajasthan. Sensitively restored to its former glory, rooms overlook courtyards of delightful fountains or verdant fresh gardens; airy verandahs, idyllic front lawns and a warm intimate lobby allow guests to relive the royal lifestyle.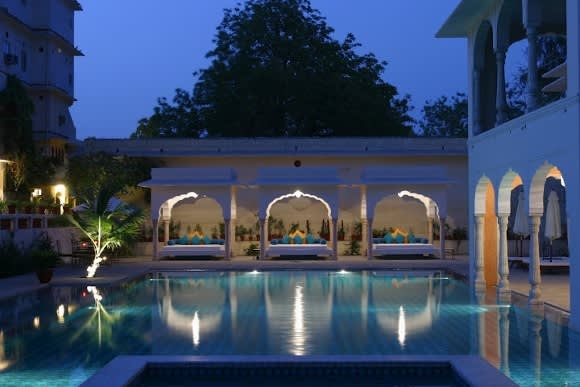 5. Samode Haveli, Jaipur, Rajasthan – A beautiful heritage hotel in India
The Samode Haveli is a grand old intimate mansion that has become one of India's best heritage hotels with its romantic history and simple style. This meticulously restored haveli (mansion) in Jaipur is simply understated luxury. The rooms are regal and celebrate rich Indian tapestries, antique furnishings, have a classic decor and a comfort level that is soothing.
6. Maison Perumal, Pondicherry – One of the most charming heritage hotels in India
Located in the Tamil quarter of Pondicherry, the Maison Perumal is an old home converted into a ten room heritage hotel. The hotel is an amalgamation of Tamil and French influences.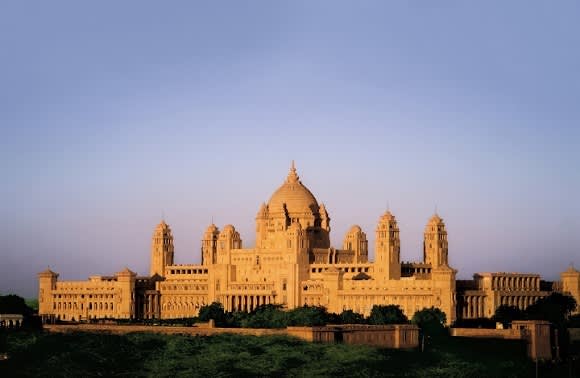 7. Umaid BhavanPalace, Jodhpur, Rajasthan
The Taj Umaid Bhawan Palace is the last of the great palaces of India. Located in Jodhpur, this magnificent retreat of colossal grandeur is very occidental in its symmetrical planning but does draw deeply from traditional Rajput styles.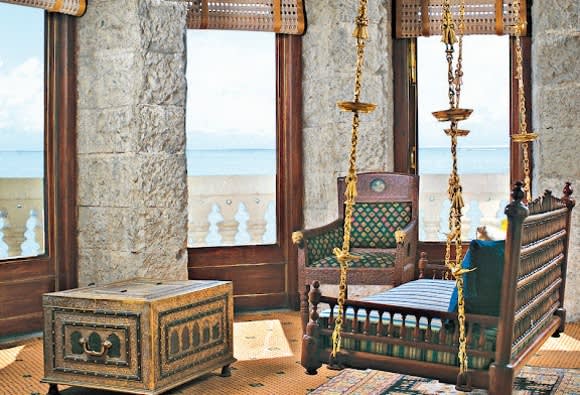 8. Taj Mahal, Mumbai – One of the most unforgettable palace and heritage hotels in India
The original pioneer of luxury, the Taj Mahal Palace & Tower in Mumbai is an architectural marvel showcasing contemporary Indian designs along with beautiful vaulted alabaster ceilings, onyx columns, graceful archways, hand-woven silk carpets, crystal chandeliers, a magnificent art collection and a dramatic cantilever stairway.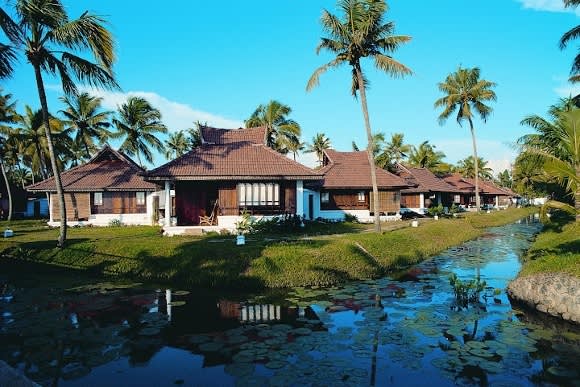 9. Kumarakom Lake Resort, Kumarakom, Kerala
On the shores of Lake Vembanad and with meandering canals of the famous backwaters throughout the property, Kumarakom Lake Resort is styled to the traditional Kerala houses, complete with wooden ceilings and Asian-style furnishings.
This is an escape that oozes luxury and finesse.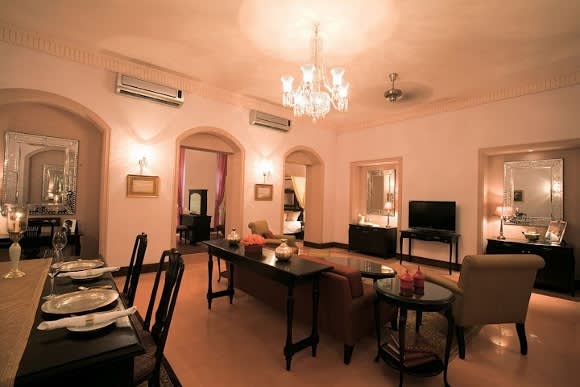 10. Nadesar Palace, Varanasi, Uttar Pradesh – Last but not least on the list for palace and heritage hotels in India
The Nadesar Palace is located in the bustling holy city of Varanasi, amongst mango orchards, jasmine and marigold fields. The decor draws inspiration from the rich culture of Varanasi and large windows bring in the peace of the surroundings.
Plan you stay in palace and heritage hotels in India with Enchanting Travels today!