Travel Smart with these top tips from our experts. Considered planning makes all the difference between a great and a truly enchanting trip.
Travel smart: Top tips for planning in advance
Smooth suitcase
A week before travelling, take your suitcase out of storage, give it an airing and check that all the zips and locks work.
Medical kit
Pack a small travel medical kit, ensuring that all the items have not expired since your last travels. Oral re-hydration sachets are one of the best items to go in the suitcase for the common traveler's diarrhea. Ensure any prescription medicine is in ample supply in case you are visiting remote destinations such as villages in Asia, safari parks in Africa or the Andes in South America.
Safe riches
If you wish to carry expensive jewelry, purchase a pouch that prevents necklaces from tangling. You can also use a button to ensure earrings are kept together. Carry your most valuable items rather than checking them in and stow them at the bottom of your hand luggage or bag. If it's difficult for you to access, it will be to others too.
ID tag
Get yourself a sturdy identity luggage tag for your bag to avoid your luggage getting mislaid. Check the information is up-to-date. You can also enclose the same information within your bag for easy access.
Smart space
Your casual clothes can be rolled instead of folded to save space. Use packing cubes for the rest. It's so much easier if you use transparent containers and bags so you can quickly see what's where when you open your suitcase. Ensure there is space in your luggage for bringing back home mementos from your trip! Don't forget a spare bag for keeping your laundry separate!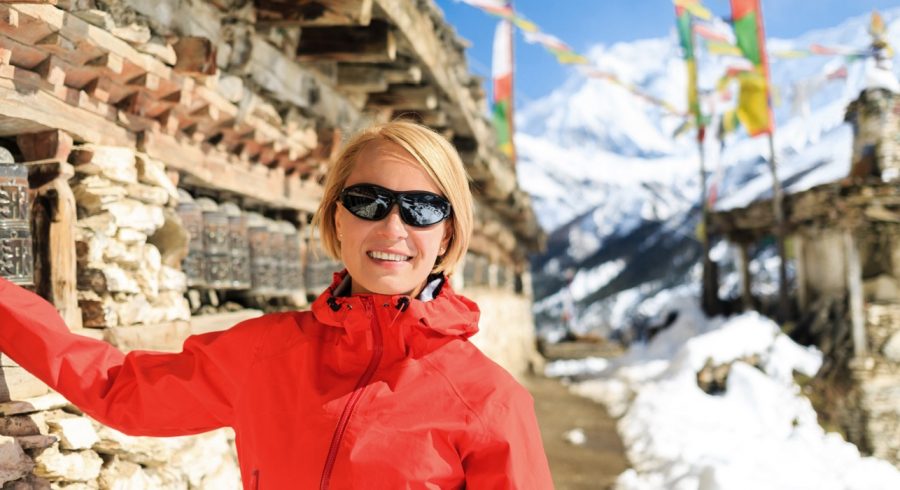 Lightweight champion
Do you really need it? Most of the time we pack far too many clothes for the one trip and come back with unworn clothes. Same goes for the umpteen pairs of shoes and blazers. Keep the heaviest items at the bottom of your case so the weight is balanced.
Unpacking knack
Will you really need to unpack your luggage at every hotel? It's sometimes easier to pack your clothing in outfits so that you can just take out what you need.
Versatility rules!
Pack a capsule wardrobe – clothes that work well together whatever the occasion – so that you can mix and match outfits for both the day and evenings. Layers of clothing work better when you are traveling to warmer climes as you can adjust your outfit depending on the day. Dark trousers/skirts are easier to travel in as they hide any dust. Make sure you pack a comfortable pair of shoes – or better yet – travel in them!
Cosmetic call
Take a judgement call on the amount of toiletries you need for your vacation to avoid leftovers or bringing them home. Travel-sized products are best.
List it
Write a list and /or take photos of the contents of your suitcase so you don't miss re-packing any items when moving between locations. You can then use this as a checklist and keep an electronic copy to access. We've observed that the most common thing our guests forget in their hotel rooms are phone chargers.
Suitcase swap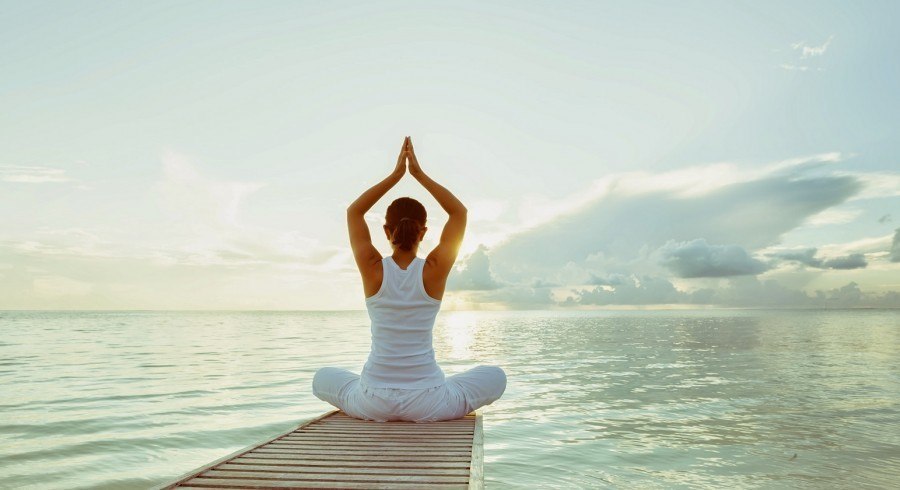 If you are traveling with another person, make sure you swap two or three outfits so that if your luggage gets delayed on your international flight then you have spare clothes to tide you over. Your Trip Coordinator is also happy to make arrangements for you to ensure you have the essentials in this situation.
Lock up
Always pack your luggage yourself and avoid leaving it unattended. For extra safety, you can use locks on your suitcase. Combination locks are easier than those requiring keys.
Good calls
Make sure you call the bank to ensure they know you are going abroad so that you can use your credit/debit cards with ease. Know your credit limit so you don't go over it. Understand any mobile phone/tablet/ roaming charges before you travel with a quick call to your network provider. Make sure you're clued up on your insurance – what it covers and what it doesn't.
Cyber smart
Back up all your important data on your mobile/tablet device so that you have a copy of it. You can use a cloud storage program or an external hard drive. If you use cloud programs, you might be able to use additional anti-theft software and protect your mobile/tablet remotely – find out through your provider. Ensure your anti-virus software is up-to-date and install a firewall on your device. Make sure you have password protected your device – you can also set an option so that if the password is incorrectly entered after a number of times, your data and important identity information also get erased. By having a screensaver with your name and local address set, just in case you do lose it, there is a chance it will be returned to you.
Label up
Carry your valuables – including your electronic equipment – with you. Label your electronic equipment and keep a list of all the serial numbers with you. If you want to access important documents quickly, print it on colored paper as it's so much easier to find among all other papers.
Home keeps
Keep a copy of all your travel details at home with a loved one, including the numbers of each hotel and your Trip Coordinator's details in case they need to reach you. Our Travel Confirmation Kit has all this information included. Also keep your international flight details and travel insurance with someone you trust. The easiest thing is to email it to yourself so that you can access it using web mail.
Wallet wisdom
We all carry so much in our purses. Remove the unnecessary cards and keep only the important information such as credit cards, driver's license and medical/travel insurance – including claim numbers and 24/7 contact numbers. Carry the international numbers of your bank separately, so that if you and your cards get separated you know who to call. Keep a backup credit/debit card in a separate place. Inside pockets are the safest place. You never know when you might require some extra passport photos, so bring them along.
Travel smart: Top tips for the airport and on the plane
When you're at the check-in counter, quickly check that the airline staff has tagged your luggage correctly before it disappears from sight.
Handy bags
Shoulder bags with a sturdy strap worn across chest are safer to keep close to you than handbags and backpacks (unless you wear them on your front). We recommend you pack an outfit in your carry on luggage. Non-crease clothes are simply easier to travel in. We recommend jersey cotton and lightweight denim. Some people swear by bringing along a roll of sticky tape – as it sorts out everything from dodgy toiletry lids to hems and lint on your clothes to fixing torn documents.
Dream clean
Hand sanitizer in your day bag is a traveler's dream. Antibacterial wipes are amazing when you are on the move too and can be used everywhere. Feeling hot? Carry a little water mist spray with you.
Hydration state
Do you get thirsty on the plane? Why wait for the air hostess? Bring along a collapsible/foldable water bottle. As soon as you've passed security you can then fill it up from departure lounge restaurants/water fountains. Keeping up your hydration is a crucial for long-haul journeys.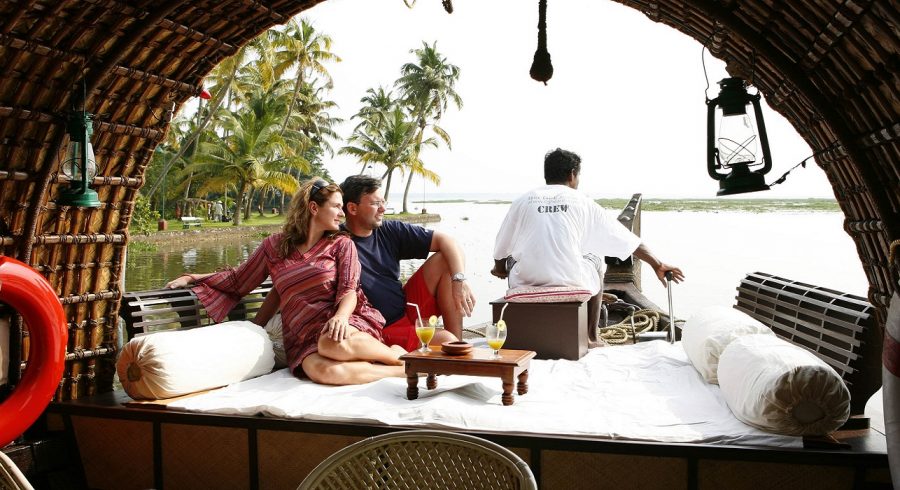 Stay smiling
We're all big kids at the end of the day and traveling with something you love that reassures you – such as a photo of loved ones – can help you keep calm and remind you to smile when you're anxious.
Stop the ear pop!
Take some cough sweets or mints – great for preventing popping ears and passing over to the person with the annoying cough in the seat behind you.
Pill proof
If you're taking medicines, keep them in their original packaging so you have no hassle during security checks. A letter from the doctor is also a good idea.
Security maturity
Before you enter the airport, be sure you're prepared with the documents you require quick access to – such as your passport and boarding tickets. Keep these separate from items you are less likely to need when walking through the airport. Studies prove that you're more likely to clear security faster if you go to the left-side. If you hate those security pat-downs, women might want to avoid wearing an underwired bra.
Did you know? You're less likely to suffer from jet lag and airplane stiffness if you have exercised the day before traveling. Whether it's a morning jog, a swim or a leisurely stroll in the park, take some time to get those muscles working!
Travel smart: Tip tips for when you are out and about
Scarf essential
For women, a scarf (or dupatta/kikoy/sarong) is an amazing travel accessory. You can use it for covering up your head / arms/ chest at religious places, use it as a pillow or blanket whilst traveling and even use it to help keep bulging bags closed from travel shopping!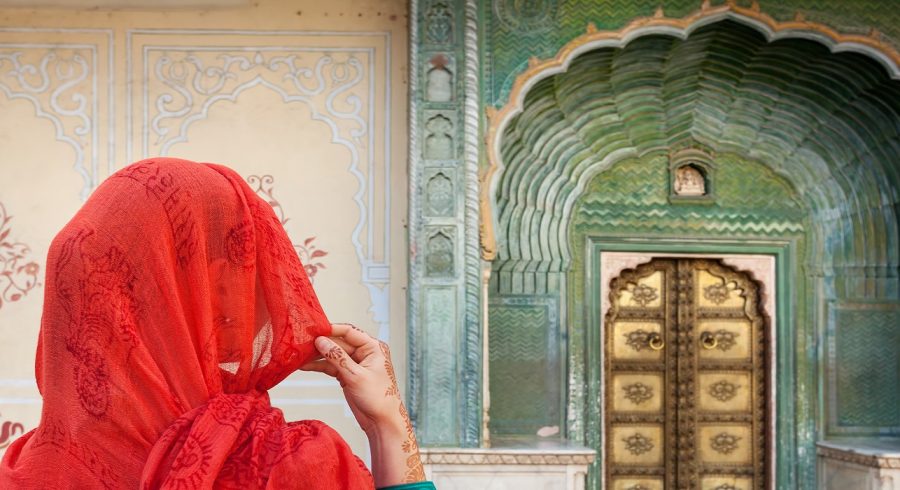 Stash cash
Cash is easier and quicker than handling travelers' checks so you're likely to be taking out large amounts to avoid transaction fees. Find different pockets for your money so that if the worst happens you have back up. Trousers with zip or button pockets are great to stop the pickpockets. Store your money inventively – in "empty" travel-sized cosmetics tubs/jars or glasses cases. Hold money back in the hotel safety deposit box.
Top Tip: If you choose to wear a money belt under your t-shirt, choose one that is skin-tight and don't overstuff it so that it looks obvious and attracts unwanted attention.
Keep it together
Don't have too many bags when you're out and about as you're more likely to misplace something. In your day pack make sure that you have a place for everything so that if you take out your mobile phone then you know exactly where to put it back to avoid that worry you've forgotten something.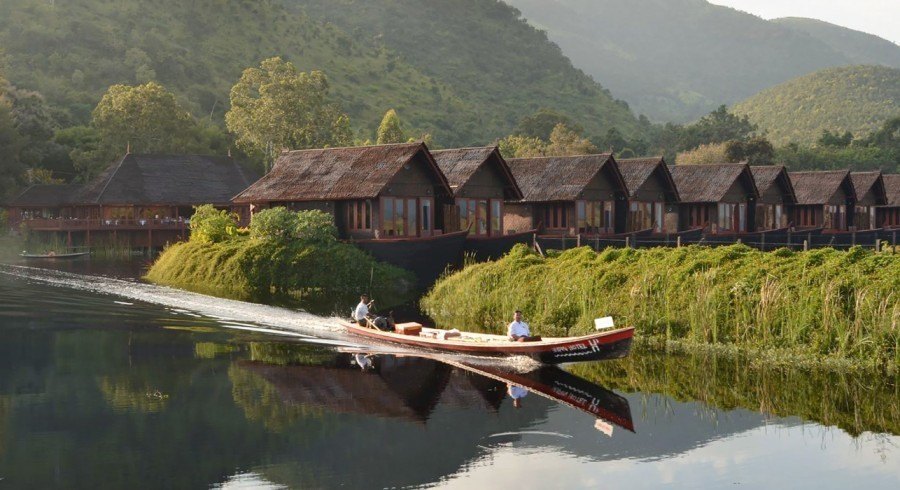 Touch base
Keeping in touch with loved ones back at home provides the opportunity to share the experiences as well as keep a record of the things you might otherwise forget on a daily basis.
Top Tip: Ladies – if you're nervous about traveling alone, you can don a couple of rings on your ring finger to avoid unwanted attention. It works a treat!
In some cultures a smile at a man can be mistaken as an invitation for a conversation, perhaps one you don't want. Please smile, but consider your audience for those one-on-one holiday grins.
Inspect the connect
Disable your wireless when you're not using it. Only insert trusted media into your device – be it USB, CDs, DVDs to avoid any malicious softwares.
Get up & check
Before you move to a new place, just take a minute to check you've not left anything. Backs of chairs and under tables are such a common place to misplace bags and cardigans.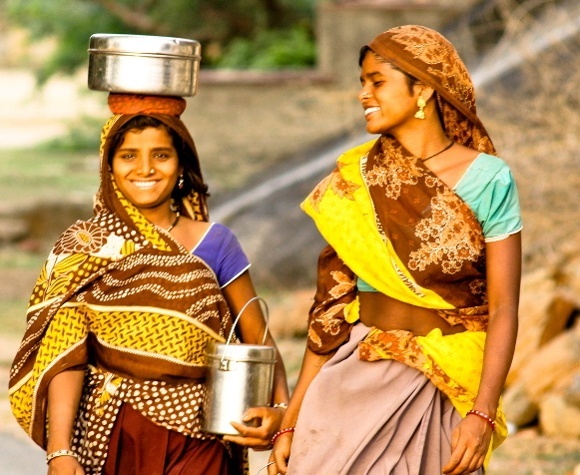 Careful curiosity
Travel is an adventure in itself, aside from the new cuisine and language, we recommend avoiding adventure sports you haven't already learnt before, such as scuba diving.
Wandering wise
If you choose to wander around unaccompanied then let someone know – whether it is your travel partner or the front desk of your hotel. Keep your travel plans private to those you meet and speak quietly enough to prevent eavesdropping. Move with purpose, even if you're not exactly sure where you're going. Use maps with caution – it's better to pull one out in a cafe than on the street. If you do ever find yourself lost, ask a person of authority or people with family. In most situations you can judge whether an individual who approaches you is being genuine or not. Stay alert and if you feel uncomfortable politely decline from conversations – a firm head-shake "no" and avoidance of eye contact helps. In cities, stay in places that feel safe and have people around rather than winding alleyways.
Give smart
Do not give money to street children or beggars, however tempting it might be. First of all, these can be scams to encourage you to take your wallet out in public. Secondly, you are not helping the individuals who are being exploited. Give to a local, authorized NGO instead – we are happy to make recommendations based on your wishes.
Give it over
Muggings are rare when you travel with a local guide and trusted company like Enchanting Travels. But if it happens to you – give the mugger what they want. Remember that your safety is most important. You can also carry a dummy wallet just in case. On a similar note, don't highlight your valuables and riches, particularly in crowded and popular travel hot spots. The same goes for taking out your wallet in public.
New friends?
If you have made new friends on your travels, arrange to meet them in your hotel lobby rather than in your hotel room.
Trust your Enchanting team
Our representatives on-the-ground are individuals you can 100% trust. Get to know them and learn about the cultural differences that will better help you understand and appreciate the destination you are visiting. Ask your local experts for their top tips on being sensitive to cultural norms and expectations.
For a safe, supported and completely personalized experience, choose Enchanting Travels!