If you're poanning a trip to Argentina, prepare for a heady dose of culture and cuisine in Buenos Aires. Jacqueline Spencer writes about one surprisingly enjoyable and enchanted evening in Buenos Aires with the Argentine Experience – a new activity offered by Enchanting Travels.
Living in Buenos Aires for nearly four years now, I was sceptical at first of a venue that claimed to house The Argentine Experience as if one dinner give visitors an adequate idea of the cultural nuances and culinary panorama of this unique country so close to my heart.
Well I was dead wrong, and happy to be so! Oh, and I think I finally found the best steak in town….
Made in Argentina
After hearing a lot of great reviews and with some subtle pushing by my fellow colleague Trip Coordinator, I decided to give The Argentine Experience a try.
And, upon her insistence, I went hungry and in expandable" clothes in order to best take advantage of the event.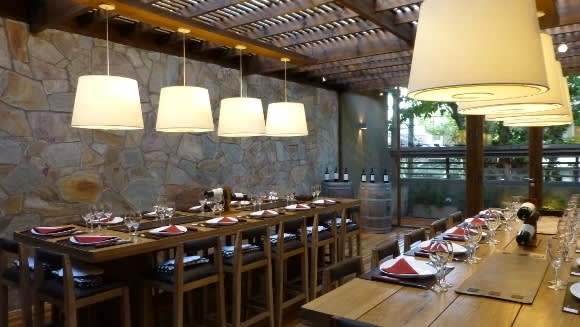 The evening opened with a stupefying quiz involving aromas found in characteristic Argentine wines followed by a fun and flavorful cocktail-making class.
By now the social juices are definitely flowing and I soon found myself laughing with fellow guests, sharing travel stories and helping them with local suggestions for their days in Buenos Aires and beyond.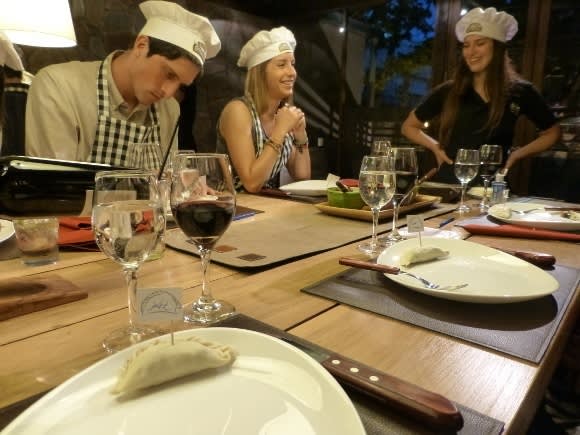 Foodie fanfare
From there the night develops into interactive empanada making, delicious traditional appetizers, amazing steak entrée and make-your-own alfajores dessert with the bonus of a lesson in the etiquette and tradition of yerba mate preparation and drinking.
All this delicious food is spiced with the hilarious commentaries and stories of the ex-pat and local hosts who lead the evening with energy and enthusiasm.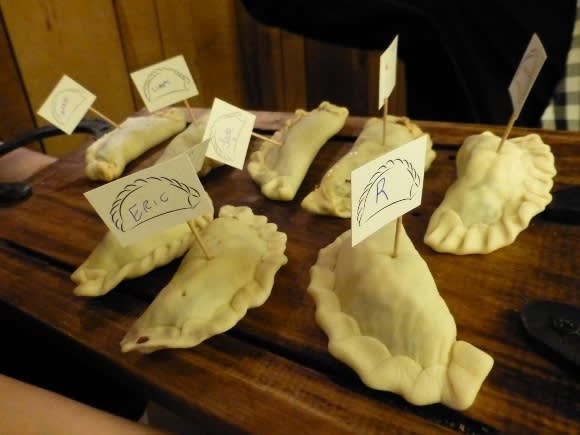 The Argentine Experience is the brainchild of Leon Lightman, a super-friendly, bright and charismatic British expat who has made his home in Buenos Aires after being an adventure tour leader in South America for many years.
During his first years in Argentina, Leon used to host "closed door" dinner parties in his small flat in Recoleta.
Word got out.
After successfully navigating the complex intricacies of opening a business in Buenos Aires, Leon and his band of friends opened their doors to the public in a remodeled house in Palermo Hollywood, the heart of Buenos Aires's burgeoning young gourmet scene.
"The idea was to break away from traditional restaurant dining, which to us doesn't represent what travelling is all about, and to replace it with a dining experience that incorporates what we feel all travelers are looking for: great food, fun, laughs and social interaction with others."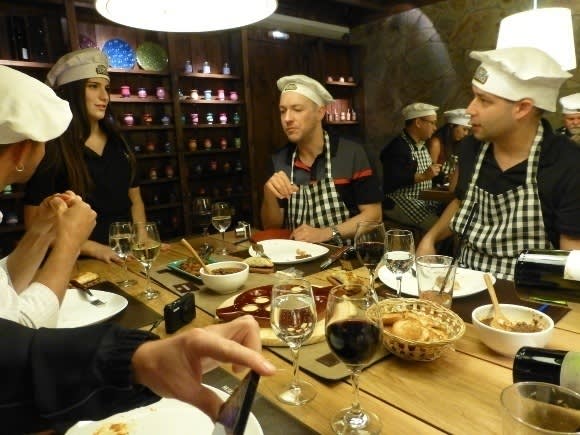 Laughter and spirit
Indeed The Argentine Experience is much more than a delicious dinner.
Nor can it be classified as just a mere cooking class. It's an activity not to be missed during your trip to Argentina!
It is a laugh-out-loud, fun-filled evening with mouthwatering food, bottomless drinks, extreme cross-cultural blending and a unique look at some curious quirks and customs that make Argentineans some of the most interesting, passionate, dynamic and attractive people in the Americas.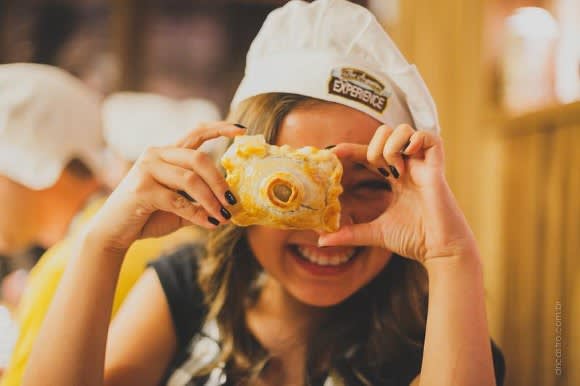 Above all the fun and food of the evening, what most touched my heart was the passion and genuine care of the team.
It reminded me of our own team here at Enchanting Travels, a group of individuals from different backgrounds and different parts of the world, all bound by a fervent passion for travel and a sincere desire to share the joy of travel with the world.
The folks at The Argentine Experience embody this spirit as well—and you can tell.
Their enthusiasm is not forced nor fake, they genuinely love what they are doing.
The juicy bit: steak
Now, before I wrap up here I musn't leave out an important element of the evening…that steak! 200 grams of juicy entirely pasture-raised, unbelievably tender, flavorful, buttery soft Argentine beef.
No frills, just dusted with rock salt and a careful 24-hour preparation to craft the most absolutely perfect steak I have ever tasted.
Wow, they do it right.
My mouth is watering just remembering the first bite.
I recommend ordering the steak rare, the cut and quality is so superior that you'll want to truly enjoy the full flavor.
But vegetarians fear not! The crew will happily cook up a delectable veggie meal especially for you upon request.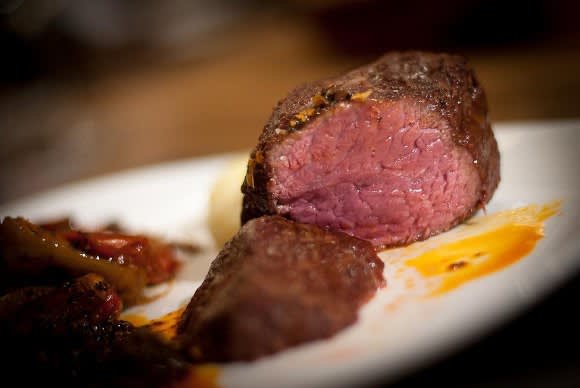 Authentic and unabashed
As I walked home through the streets of Palermo, a smile still plastered on my face from the evening, I felt a genuine enthusiasm for life.
An enthusiasm inspired by a table full of unique individuals from different cultures, peppered with unabashed laughter and genuine passion all centered around copious amounts of meat and wine.
This is pretty much the definition of an authentic Argentine experience and the ingredients of a typical Sunday asado at any given home across this country!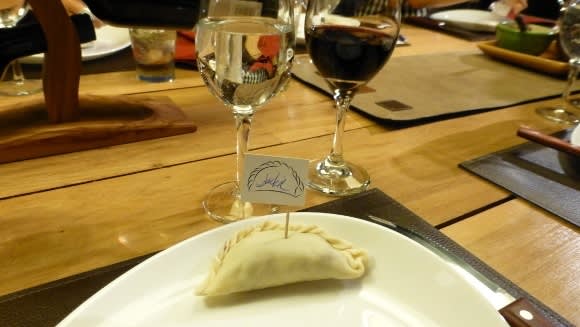 Leon and friends, my hat goes off to you.
Is your mouth watering? We'd be happy to include The Argentine Experience when you are in Buenos Aires.