There are some cities that have food steeped in their DNA and that is what makes them part of our top 10 food destinations in the world. Foodie cities that are so fantastic that they warrant making a trip just to sample what is available! Whether it is Morocco's flavorful stew or tagine, the comforting phð (noodle soup) in Hanoi, the crisp wines of Cape Town or the fresh ceviche (fresh seafood dish) in Lima, a trip to any of these destinations will ensure that the foodie in you is completely sated.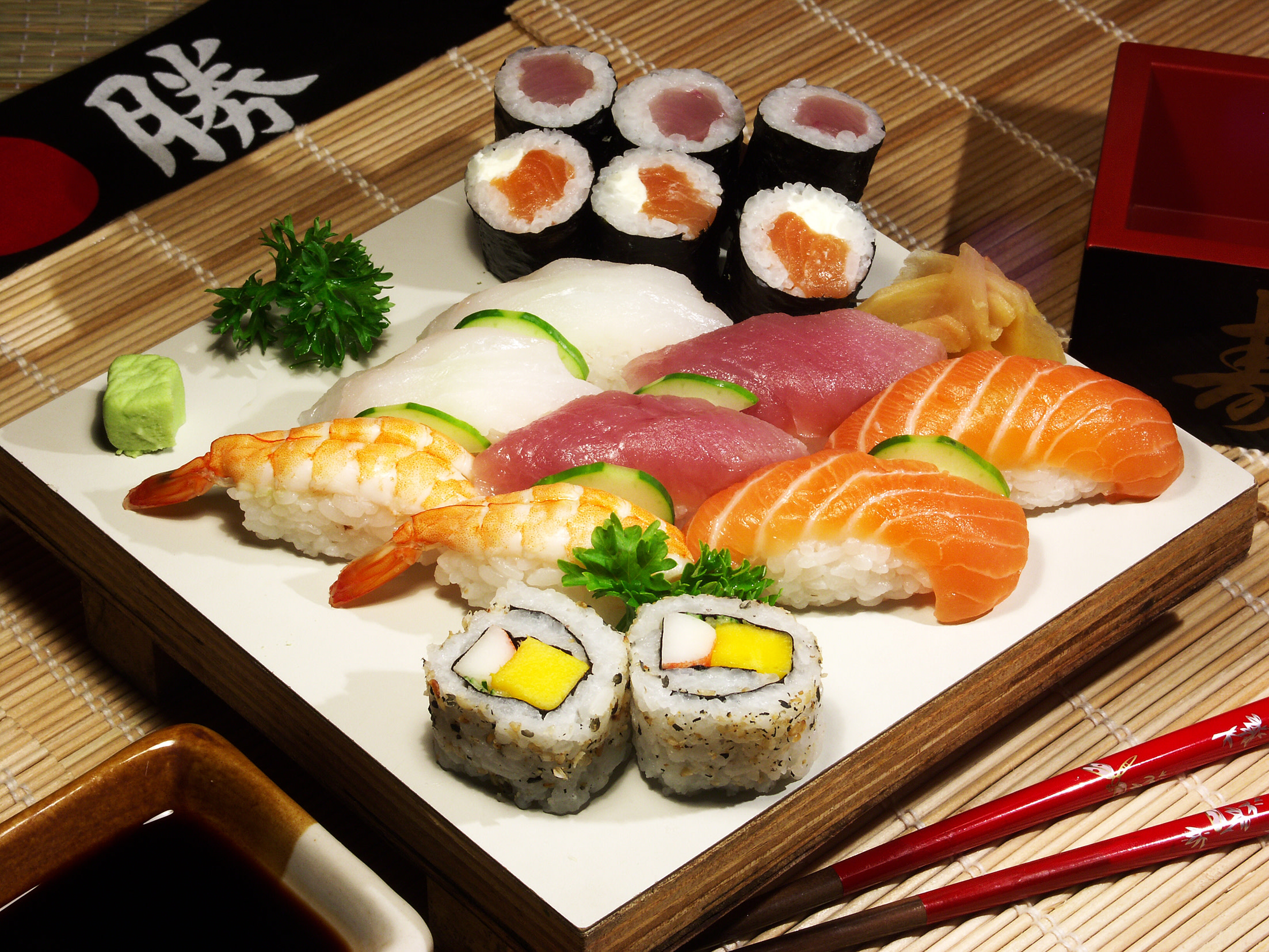 1
Tokyo, Japan | ASIA
There's a reason why Japan consistently makes it to the list of the 10 best global food destinations – the uniqueness of its food culture. In 2013, traditional Japanese cuisine, or "washoku" was added by UNESCO into its Intangible Cultural Heritage list, the second cuisine to be conferred this honor. For the Japanese, food is a means to establish bonds between friends and family and is viewed as one of the pillars of society. And the sheer variety in the cuisine – from sushi, ramen and Yakitori (grilled chicken skewers) to the highly coveted Japanese Wagyu beef and the ubiquitous sticky rice – is truly mind boggling. In fact, Tokyo has more places to eat per square mile than New York and more Michelin stars than any other city in the world. And this is why Japan should definitely be on your list of top food destinations to visit!
Expert Tip: "Discover the best sushi in Tokyo's Tsukiji fish market, which is also the world's largest wholesale market for fresh, frozen, and processed seafood." – Brenda O'Connor, Travel Consultant, Japan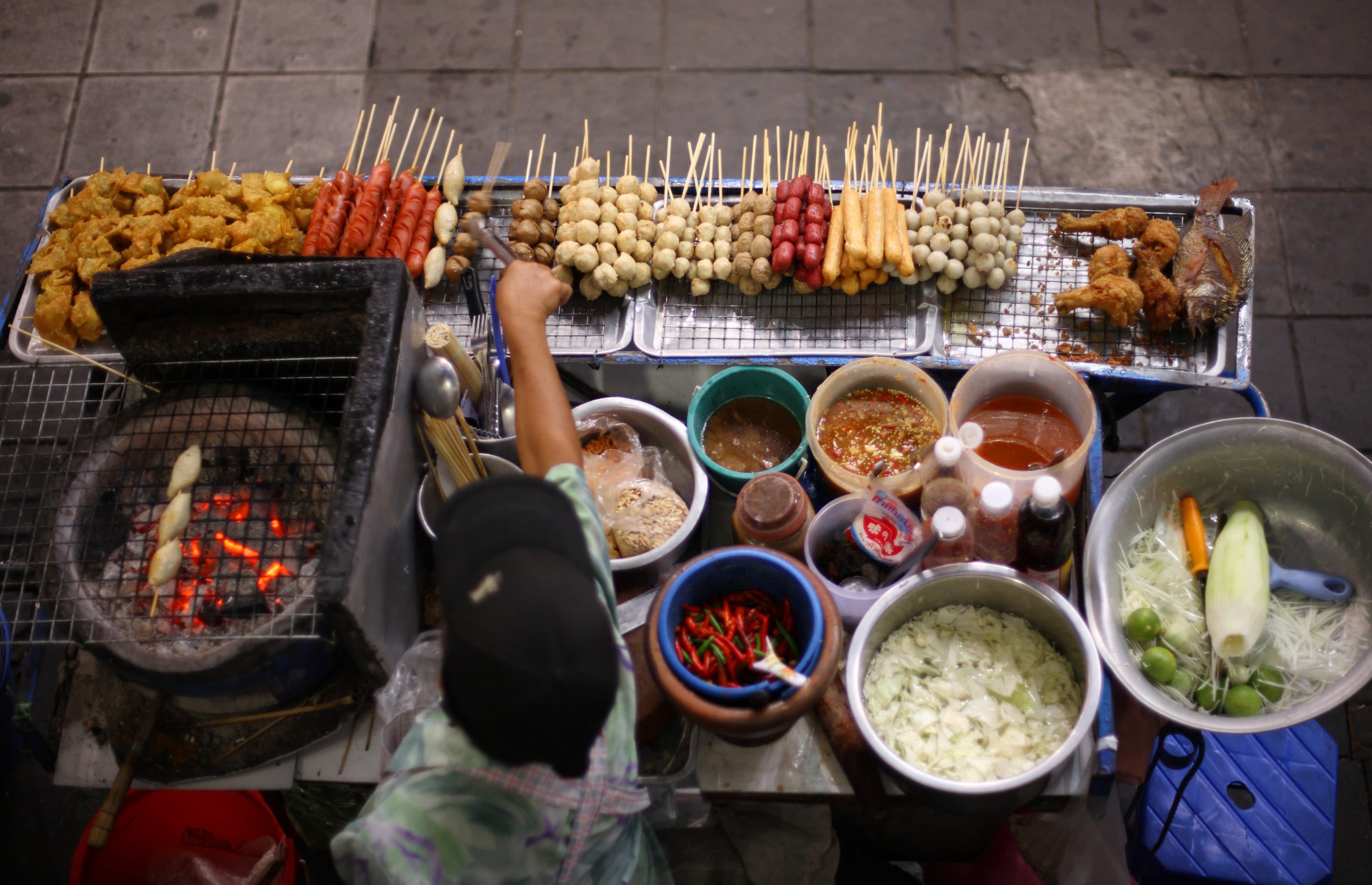 2
Bangkok, Thailand | ASIA
Such is the fame of the city's street food establishments that they are a tourist attraction in themselves. At street corners to rows and rows of stalls (some have been awarded Michelin stars as well!) spread across neighborhoods, vendors with their large sizzling woks and pans are a ubiquitous sight. Dishes such as the instantly recognisable Pad Thai noodles and fragrant Thai curries to fried insects and more unusual offerings like Baak Bpet (Fried Duck Beaks) are churned out with conveyor belt regularity. At the other end of the culinary spectrum, you have fine dining establishments such as the globally renowned Gaggan, Suhring with its German food and Bunker serving contemporary American dishes. So whatever your choice of food, be rest assured that Bangkok will not disappoint!
Expert tip: "Head to a local market like the vibrant Damnoen Saduak floating market, where you can buy the freshest local produce." – Kalani Stephens, Travel Consultant, Thailand
3
Hong Kong | ASIA
With over 11,000 restaurants, Hong Kong could well stake its claim to be declared the culinary capital of Asia! What gives the city's food its unique character and makes it part of our top 10 food destinations is the confluence of several influences – from Cantonese and other Chinese cuisines such as Peking, Shanghainese and Szechuan, to colonial (largely British), Japanese, Korean and Southeast Asian food traditions. The city's most popular dish is its dimsums, or steamed and savory dumplings, which have been elevated into an art form with variations like black truffle har gau (shrimp dumplings). Equally popular are the egg tarts and Hong Kong style milk tea, with their roots in British cuisine. So if you want to spend a few days eating dishes that perfectly exemplify the East-meets-West tradition, Hong Kong is the food destination you must visit!
Expert Tip: "Visit a traditional Hong Kong Tea House for "yum cha" in which Chinese tea is served with dim sum: dumplings, steamed buns, pastries among other traditional items usually served from morning to afternoon." – Devika Ray, Travel Consultant, Asia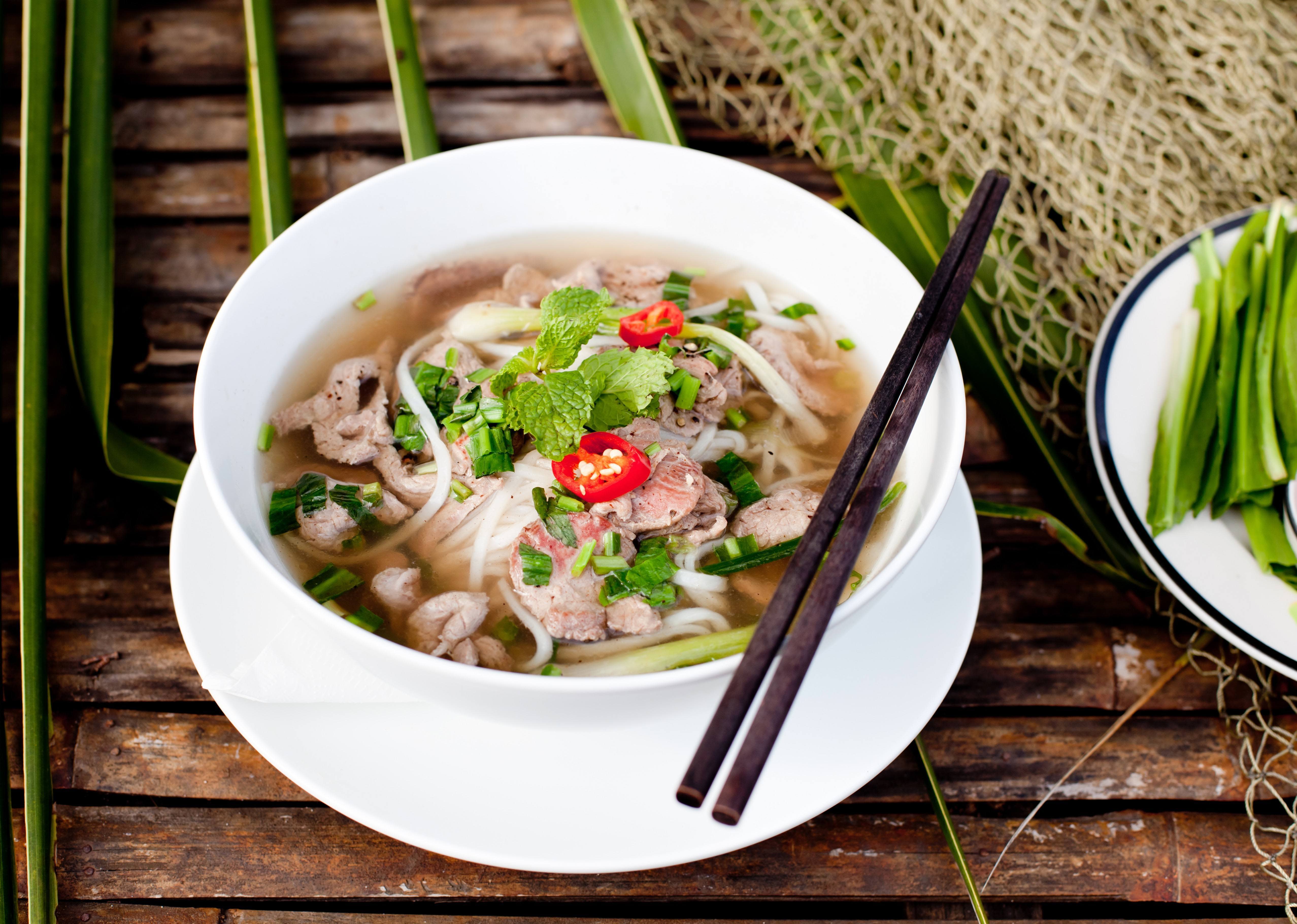 4
Hanoi | ASIA
'Low plastic stool, cheap but delicious noodles, cold Hanoi beer' – this tweet from former US President Barack Obama fondly looks back at his meal with the late celebrity chef Anthony Bourdain at an unassuming restaurant in Hanoi. It also encapsulates why this city features in our list of top 10 food destinations – simple, spectacular flavors served in a no-frills ambiance. Dishes such as Pho (Noodle Soup), Bun Cha (Grilled Pork & Noodles) and Pho Cuon (Rice Noodle Rolls) typify how the cuisine is all about creating a balance between the five flavor elements – sweet, sour, salty, bitter and spicy – thanks to its Chinese roots. Meanwhile, the cuisine further south in the capital Ho Chi Minh City, formerly Saigon, shows strong French influences, thanks to its erstwhile colonial past. This seen in staples such as the Banh Mi – a baguette with a stuffing such as pate, fried egg, barbecued pork, herbs and vegetables. Much like France, Saigon enjoys a vibrant coffee culture, with cafes dotting its streets.
Expert Tip: "Zipping through the streets, on the back of a vintage Vespa scooter, as you are ferried from one famous eatery or street art to another, is one of the best ways to enjoy the vibrant street food scene." – Walter Kealey, Travel Consultant, Vietnam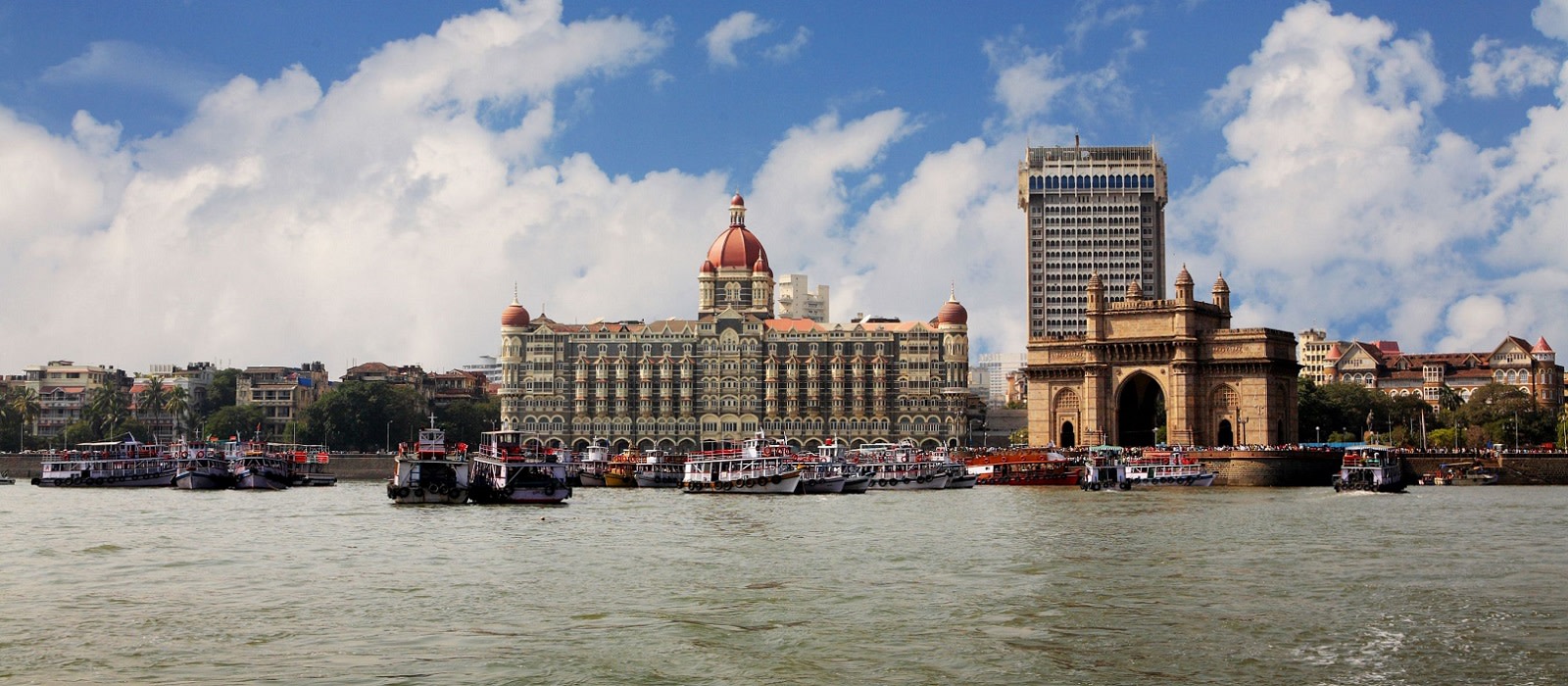 5
Mumbai | ASIA
Much like the city brings together people from across the country, Mumbai's cuisine too is a delightful amalgamation of several influences. This includes the food of the Koli fisher folks, the original inhabitants of the city, the Christian East Indian community whose food is replete with Portuguese influences, the Parsis who migrated from Persia and the large Gujarati Bohra Muslim community. One of its most iconic dishes is the Bombay duck fry, ironically a fish with a pungent smell, much loved by the British during their time in the city. Another popular dish, a favorite with office goers, is the vada pav, a deep-fried potato dumpling, slathered in spicy sauce and crammed in a bun. You will be hard-pressed to find a street that doesn't feature a makeshift stall selling vada pavs, or other tangy and savory snacks, collectively known as chaat, part of Mumbai's vibrant street food culture.
Expert tip: "Sign up for a cooking class with a local chef in to truly understand the rich, diverse flavors of its cuisine." – Gunjan Bhatnagar, Travel Consultant, India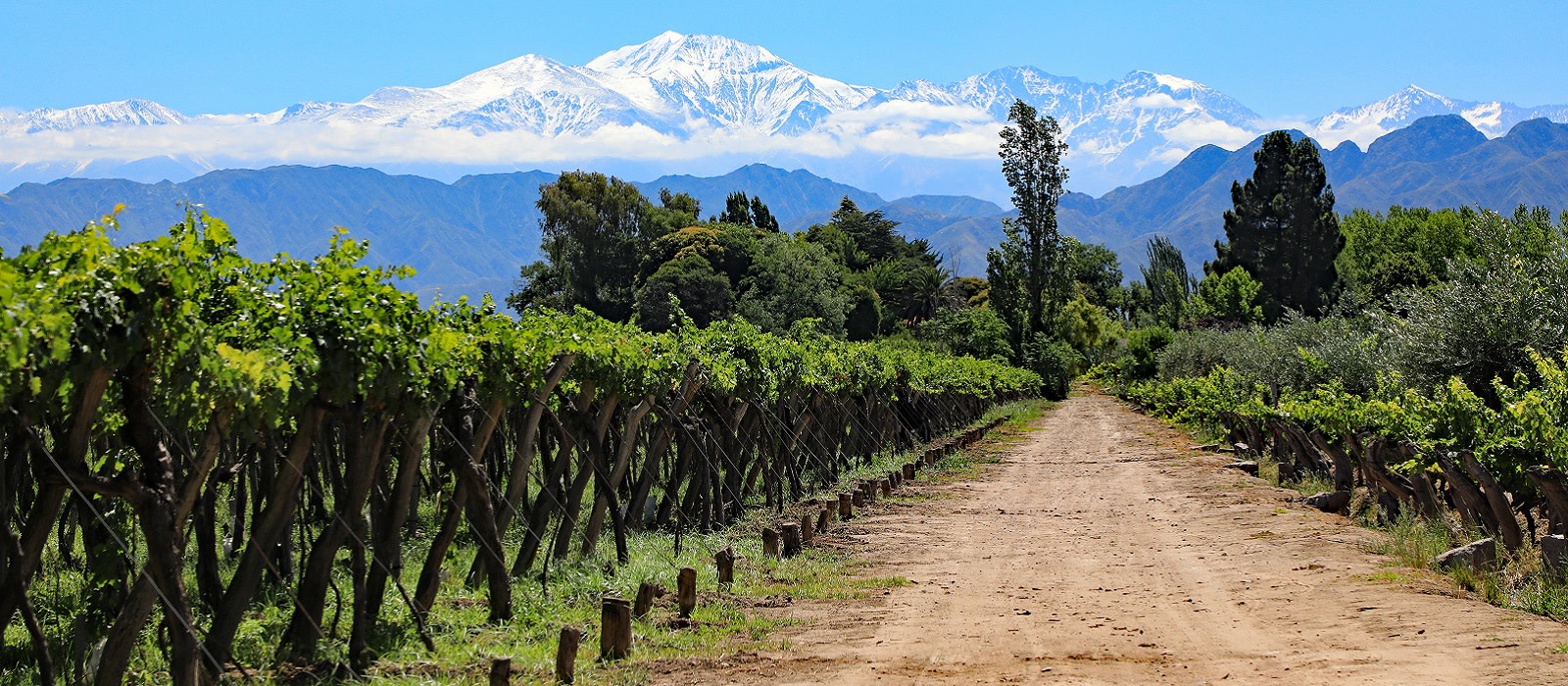 6
Cape Winelands | AFRICA
The vast vineyards of the Western Cape's Stellenbosch region draw thousands of visitors every year, keen to sip its world-famous pinotage and be part of wine-centric adventures. What makes this region part of our top 10 food destinations is not just its spectacular wine produce, but the several ways you can enjoy them, in its rolling valleys, modern tasting rooms, and charming manor houses. Whether it is through tram rides in the sprawling estates, wine experiences hosted by a professional winemaker or wine tastings paired with some of the best local produce and insights into viticulture, a vacation in the Cape Winelands will truly be a feast for your senses. You can also dine in the slew of high-end fine dining restaurants in Stellenbosch, such as Foliage, Overture in the Hidden Valley Wine Estate and Jordan among others, making your culinary sojourn truly special!
Expert tip: "Walk through the streets of Stellenbosch and immerse yourself in the art and culture of the region, as you sample its exquisite wines." – Danielle Cicci, Travel Consultant, South Africa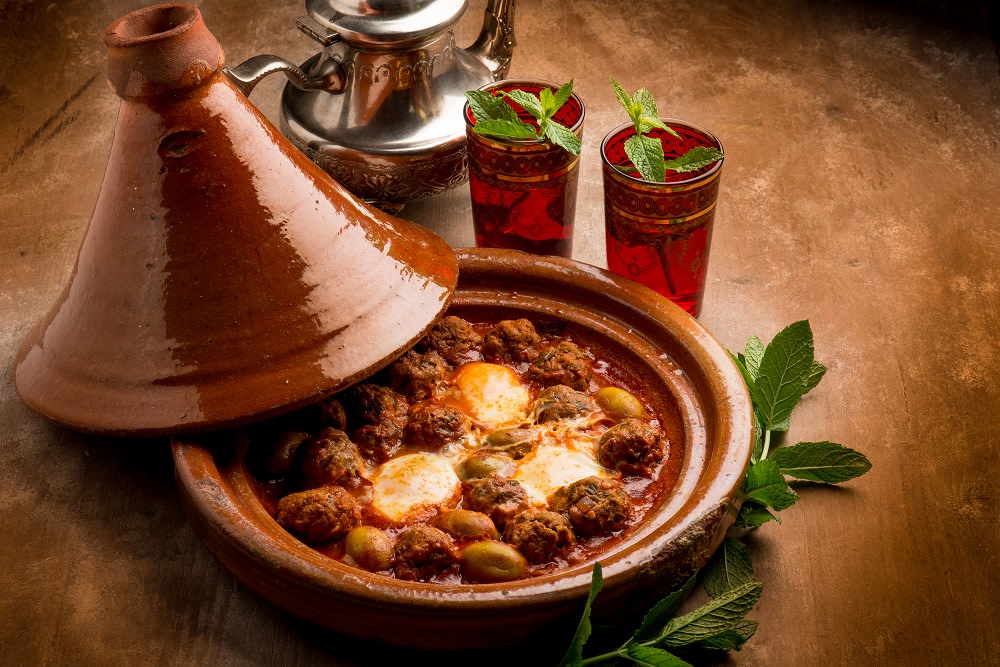 7
Marrakech | AFRICA
Arabic, Mediterranean, and Andalusian with a bit of European flair thrown in – the subtle, uniquely flavorful cuisine of Morocco finds true representation in its western city of Marrakech. The city boasts an abundance of local produce, which are combined with seasonings such as saffron or the ras el hanout (made up of 27 spices) to create dishes with unique flavor combinations, which make it part of our top 10 food destinations! This is best captured in the tagine, a slow cooked stew of meats, vegetables and spices, arguably the country's most popular dish. The best food in Marrakech is found at makeshift stalls in the vibrant souks or marketplaces. As you sample crusty breads baked in communal wood fires, crumbed liver, stuffed aubergines and wash it down with sweet Moroccon tea, you will be surrounded by dancers, snake charmers and storytellers, making for a singular eating experience.
Expert tip: "Enjoying a camel ride in the desert and as the sun sets, sit around a campfire and savor a sumptuous spread of traditional Berber dishes under the stars." – Anita Sahi, Travel Consultant, Moroc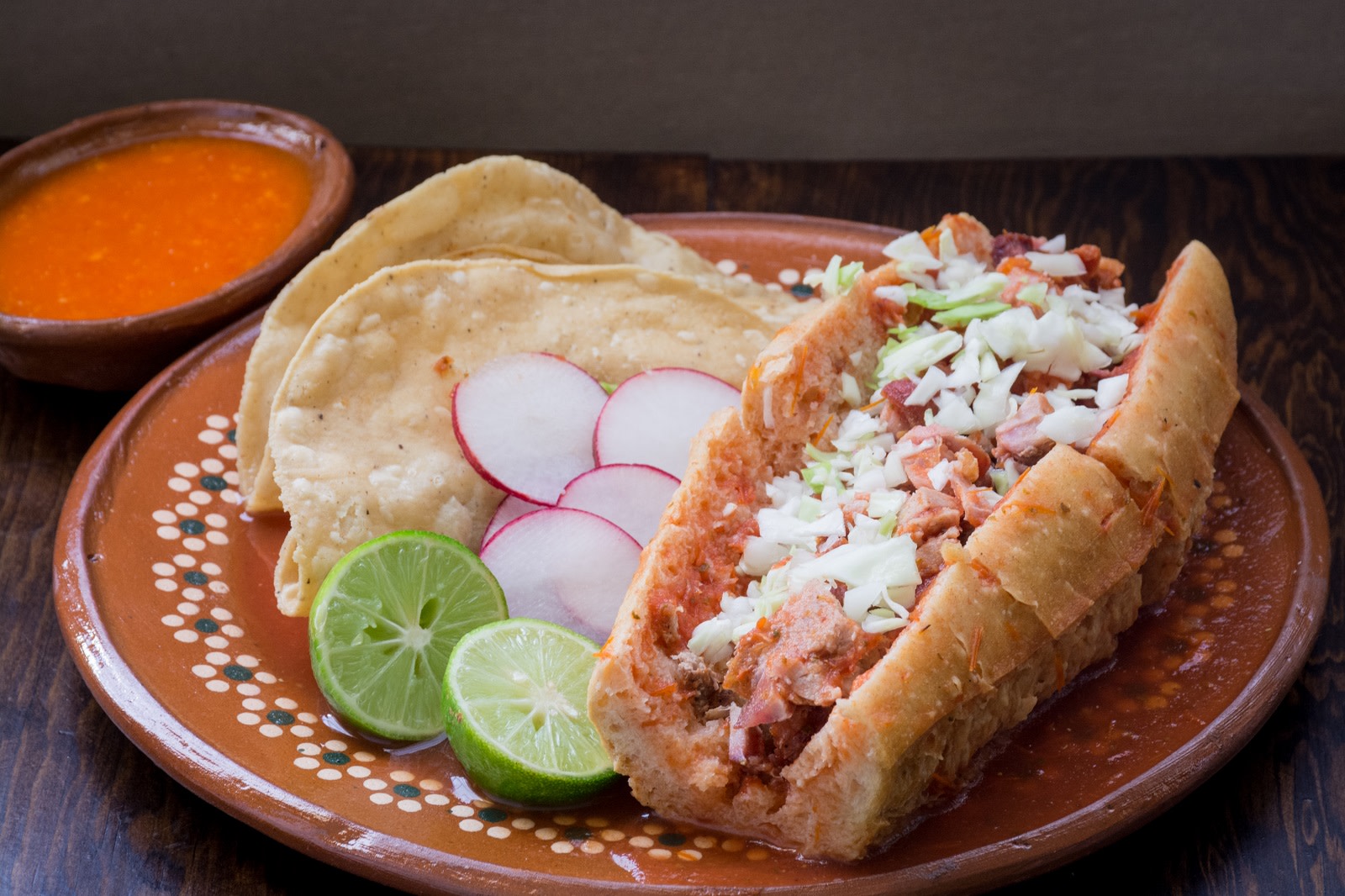 8
Mexico City | MEXICO & CENTRAL AMERICA
An ancient cuisine, Mexican food today is a blend of Spanish colonial influences and age-old traditions stretching back to the Aztech Empire and earlier. In 2010, UNESCO named traditional Mexican cuisine an Intangible Cultural Heritage of Humanity. So what makes the city's food unmissable and part of our top 10 food destinations? The focus on farm-to-table dishes, unique combinations such as crickets and tacos, and fresh flavors. Locals say that regional food eaten in Mexico is very different in terms of depth of flavor as compared to what is available at restaurants the world over, which veer more towards Tex-Mex cuisine. The explosion of flavors and textures when you bite into a taco, a folded or rolled tortilla stuffed with seasoned mince, chicken, or beans, perhaps the best known of the city's street foods, is a gastronomic delight!
Expert tip: "Head to the picturesque borough of Xochimilco and sample on various local delicacies such as tacos, quesadillas (a tortilla primarily filled with cheese) and tamales (a corn-based dish steamed in a corn husk)." – Bo Crew, Travel Consultant, Mexico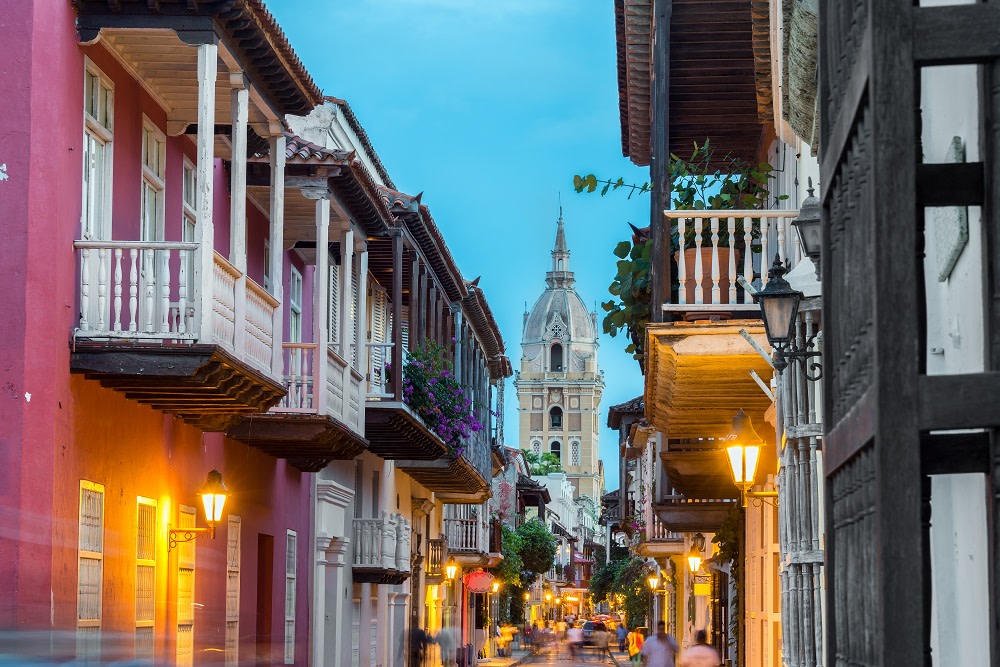 9
Cartagena | SOUTH AMERICA
What is putting Cartagena firmly on the map of the top 10 food destinations in the world is the manner in which the city's chefs and street carts are effortlessly combining local flavors in delicious ways. Cartagena's cuisine is a true melting pot – it features an abundance of fresh seafood and tropical fruits, melded with Spanish, African, Caribbean and local food influences, resulting in a unique culinary tradition. This incredible array of textures and flavors is perhaps best exemplified in the beloved breakfast of the city, the Arepas or cornmeal cakes. They are grilled and stuffed with cheese, or deep-fried – owing to the African influence – and bursting with beef. While colonial influences abound in the Old Walled City, the beachside neighborhood of Bocagrande boasts a vibrant nightlife with its bars and trendy restaurants. There is also a bevy of coffee shops, from quaint local shops to chic cafes, celebrating the best of Colombian coffee.
Expert tip: "A seven-course meal at one of the city's fine dining restaurants will give you a great idea about the culinary wealth of Cartagena!" – Nick Gardner, Travel Consultant, Colombia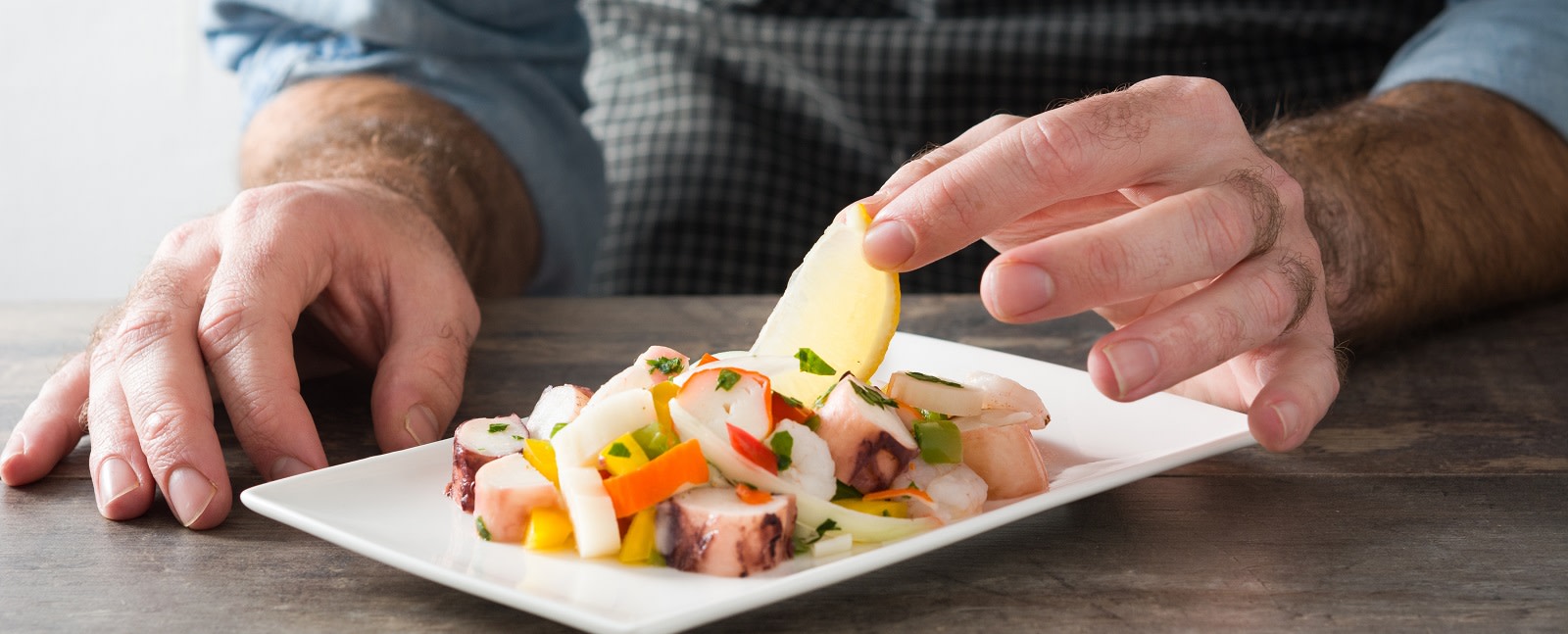 10
Lima | SOUTH AMERICA
Fringed by the waters of the Pacific, the coastal city of Lima does justice to the abundance of marine life at its disposal – most famously in its iconic ceviche – raw fish, cured in lime juice, with a smattering of chillies, served with raw onions and fresh coriander, bursting with flavors of the sea. If that isn't reason enough to visit the city, consider this: Lima has had among the highest number of restaurant entries in the prestigious Best Restaurants list consistently over the last few years. While Lima's seafood continues to be its mainstay, the produce of the Andes and Amazon, such as paiche (an Amazonian catfish) and tumbo (a rainforest fruit) are being incorporated in the cuisine as well. Another popular culinary tradition is Chifa, the fusion of Chinese Cantonese food with Peruvian ingredients, originating in Lima's Chinatown. The result? Dishes like Tallarin Saltado (Cantonese-Peruvian Chow Mein) and Lomo Saltado (Beef and vegetable stir-fry), diverse strands of a truly eclectic cuisine.
Expert tip: "A meal at Astrid y Gaston, whose Peruvian food, helped put the country on the global culinary map in the 1990s is a must! " – Lisa Fox, Travel Consultant, Peru
With a mix of flavors, textures, resulting in truly eclectic tastes, get ready to take your tastebuds of a truly delectable ride with our top 10 food destinations!
We look forward to creating delectable vacation tailored to your interests and preferences.