Culture of Japan
Japan is a magical land where ancient traditions and architecture exists harmoniously alongside gigantic skyscrapers, and lightning-fast bullet trains connect futuristic cities to classical temples and conventional tea houses. With liberally drawn in influences from Asia and the rest of the world, this is your chance to delve into a unique culture unlike any other, with delightful new surprises around every corner!
At first glance, Japan may seem like a uniform society to you, with the ubiquitous cherry blossom serving as a symbol of national identity. However, set out on a walking tour of old Tokyo and you will discover significant cultural differences between communities that call it home, expressed mainly through their food. Japanese is the official language of Japan, while English is commonly spoken in most urban centers and some rural areas. Apart from Shintoism, Buddhism is Japan's main religion.
As you travel past quaint villages and settlements during your Japan vacation, you will find that nearly every village boasts something unique – be it an art form, craft work or cuisine! You may just stumble upon beautiful artwork sold amid the lesser-known alleyways of Tokyo, or learn the art of calligraphy from a Master in Kyoto. You can also choose to see Noh and Kabuki style Japanese theater in Tokyo -both incredible in their own way. Witness woodblock printing and the art of washi paper making, or learn Ikebana – the ever-popular Japanese flower arrangement art.
Musically, Japan ranks as the second largest market in the world for music after the USA! The nation's fervor for world music is perhaps best experienced at a bustling karaoke bar in Tokyo. From the old to the young, the throng of humming crowds and the sheer energy in a city bar will inspire you to sway the night away!
To the Western world, the geisha and maiko (a geisha-in-training) are synonymous with Japanese culture. The striking face and elaborate coiffure of a geisha, ever immortalized in the book and movie, Memoirs of a Geisha, tell tales of mysterious and charming entertainers who grew in number especially in the 1900s. Today, trained in hospitality and art, you will see geishas in Kyoto when you visit conventional tea houses.
Explore
Where do you want to go? What do you want to do? Be it popular sights or off the beaten path experiences, tell us your travel dream through our trip planner.
Design
Our destination experts will get in touch with you to craft a completely tailor-made, obligation-free itinerary to match your interests and budget.
Experience
Once you have booked your trip, sit back and relax – we'll take care of everything else. With our exceptional local team & 24/7 support, priceless memories await you!
Close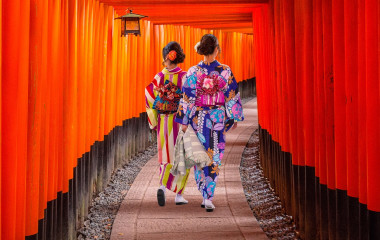 Top 10 Temples in Japan
Deciding on the top temples, shrines and monasteries worth a visit in Japan, a country with many thousands to choose from, is no small task. Discover our top 10 picks, from the most popular Shinto shrines to the best Japanese monasteries and Buddhist temples.
Experience the Magical Cherry Blossom Festival in Japan
Plan your Japan vacation to coincide with the magical cherry blossom festival in Spring for a truly unique experience.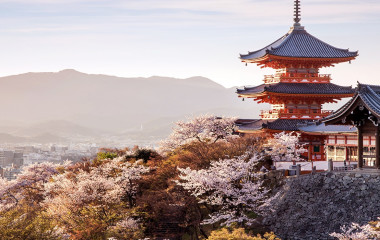 Secrets of Japan with our Enchanting Experts!
Are you ready to plan your Japan vacation? Our destination experts for Asia introduce you to the secrets and hidden gems of Japan.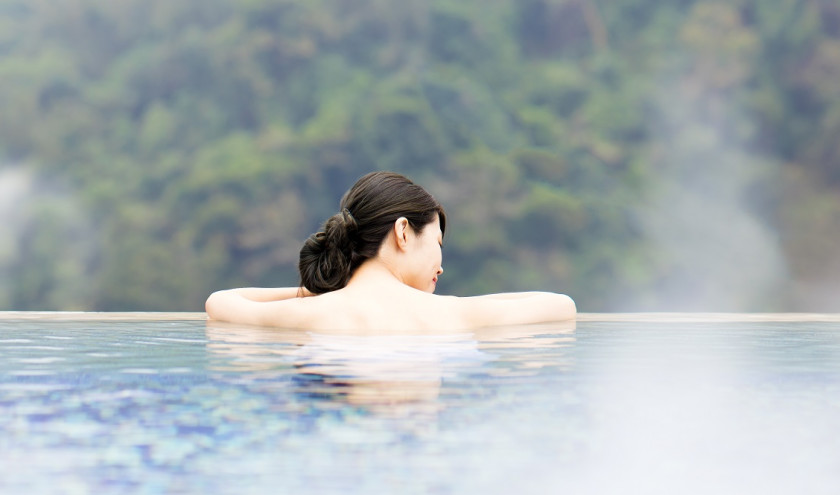 Hot Springs and Relaxation: All You Need to Know About Onsens in Japan
Fancy a little downtime with a relaxating soak in a natural hot spring on your Asia vacation? Onsens in Japan are the answer to your prayers, having been an integral part of traditional Japanese culture for centuries. Before you dive in, get the lowdown. 
Read Post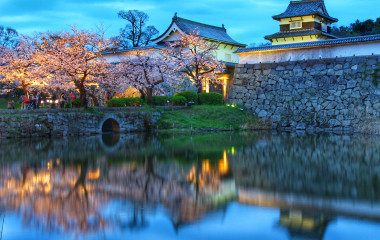 Best of Japan
20 Days: $ 12,883 $ 10,890
/ person
Discover the diversity of Japan on this comprehensive tour from the north to the south. Explore classic cities such as Tokyo, Kyoto, and Osaka at your own pace on privately guided tours with local experts.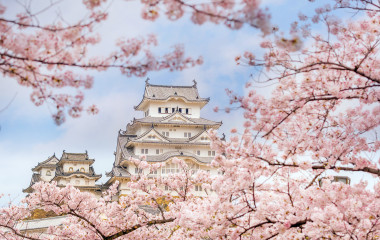 Grand Tour of Japan and Koh Samui Beach
21 Days: $ 14,903 $ 9,590
/ person
On this comprehensive tour, immerse yourself in the fascinating culture of Japan and discover its most beautiful landscapes. Starting in Tokyo, discover famous sites such as the Meiji Shrine on a privately guided tour.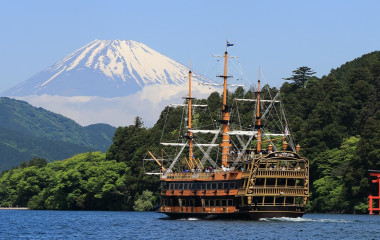 Luxury Japan – Traditions, Onsens and Mount Fuji
10 Days: $ 6,205 $ 5,190
/ person
Discover classic cities, traditions and on this luxury Japan vacation – from the megacity of Tokyo to the natural paradise of Hakone, and the cultural capital of Kyoto. Experience age old Japanese traditions firsthand: visit historic temples, shrines, and castles with local experts and gain deep insights into the history and heritage of the nation.
THE ENCHANTING DIFFERENCE
One of the very best travel experiences I have ever had. We even got updates once at 3 am! He also made one change in one day's itinerary to accommodate our wishes which was very wonderful. For business, I have traveled to Europe, Russia, all over Asia and South Africa but was blown away by all the beautiful sites in Argentina and Chile.
All the little touches made by our Enchanting Travel consultant, Amelia Edwards, were noticed and recognized by my wife and I. Thank you for making our milestone trip (25th wedding anniversary) such a memorable one! We look forward to engaging Enchanting Travels again for our next South American adventure!!
This was my first adventure as a solo traveler. But while I may have traveled on my own, I was never alone. I was well taken care of by a superb team of planners, trip coordinators, guides and drivers.
Do you have a vacation in mind? Personalize your itinerary with our Trip Builder.