Japan's History
The history of Japan is as delightfully diverse as its landscape, dating back to the time of fierce hunter gatherers from the prehistoric era.
The first nationalized government of Japan came to power as far back as 710 AD, with present-day Nara in Honshu becoming the first-ever capital city. During this Classical period, Japan also produced its first literary works – the Kojiki and the Nihon Shoki. History aficionados will particularly enjoy a day trip to Nara from Kyoto, where eight UNESCO World Heritage sites await you!
Everywhere in Japan, you will feel the influence of the fearless samurai warriors of yore! Famous for their unquestionable loyalty and moral code, they have served as role models for centuries. The samurai may be gone but their gardens and residences still exist – take a Samurai district tour in Kanazawa to learn more about these fascinating warriors.
In the Heian era, the capital city was moved to picturesque Kyoto. Medieval Japan was torn by regional battles and attempts to conquer the Imperial throne, including invasions from the famed conqueror Kublai Khan. At the same time, Zen Buddhism, which is the core of Bushido, or the samurai spirit, became an intrinsic part of Japanese culture. Your tour of Nijō Castle in Kyoto will offer interesting insights into the samurai way of life.
In the early modern period, Japan restricted travel and trade with other countries. Trade was reestablished only after several years of isolation, when the 'Black Ships' of the US Navy landed in Japan. In the Meiji period, Japan welcomed all foreign technology and knowledge, thus fueling its rise as a powerful industrial economy. A unique trip to Nikko National Park provides the perfect introduction to traditional Meiji architecture from this time.
Although World War II brought severe misery to the nation, in modern times, the Japanese economy has grown by near-miraculous leaps and bounds. Manufacturing and export has led to positive relations with the rest of the world and Japan today, occupies center stage in the global economy.
As you travel past towering skyscrapers flanked by ancient tree-lined avenues and picturesque cherry blossoms, your private Tokyo city tour offers a perfect introduction into this fascinating blend of the ancient and the modern that is quintessential Japan.
Dream Carefree
Go ahead and dream big. Enchanting Travels experts are here to help you plan the ultimate escape. Tell us your vision for the trip of a lifetime and we'll make it a reality.
Plan Carefree
One of our destination experts will reach out to craft a completely customized itinerary. Book your personalized journey and know that our flexible policies have you covered.
Travel Carefree
Relax and prepare for takeoff, knowing that your trip is perfectly planned and you have a personal concierge on call 24/7. Our experts are here to keep you safe and handle the details.
Close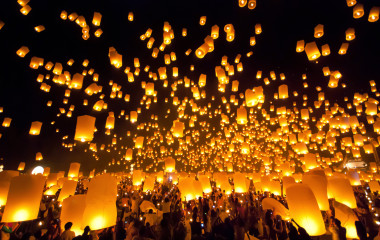 Top Festivals in Asia You Just Cannot Miss
Get up close and personal with fascinating cultures by attending these top festivals in Asia.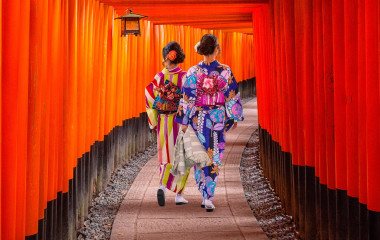 Top 10 Temples in Japan
Deciding on the top temples, shrines and monasteries worth a visit in Japan, a country with many thousands to choose from, is no small task. Discover our top 10 picks, from the most popular Shinto shrines to the best Japanese monasteries and Buddhist temples.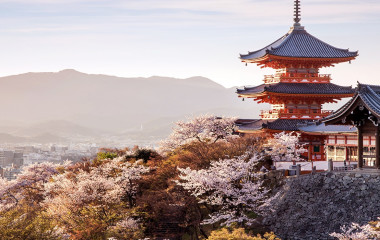 Secrets of Japan with our Enchanting Experts!
Are you ready to plan your Japan vacation? Our destination experts for Asia introduce you to the secrets and hidden gems of Japan.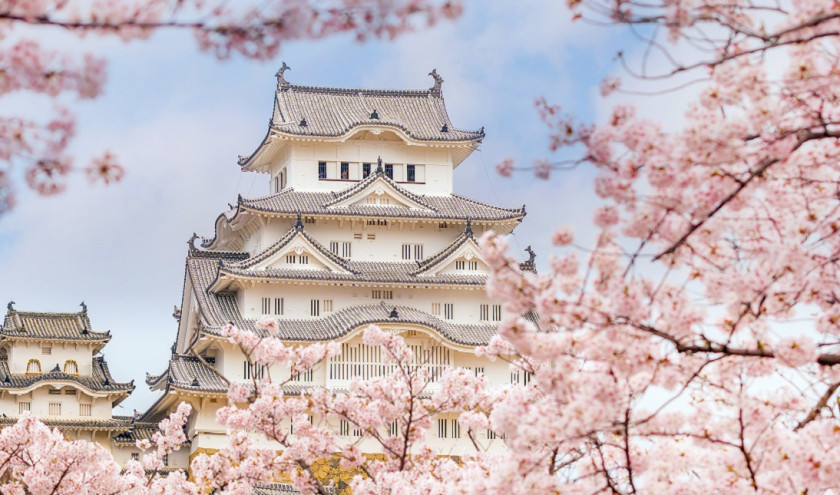 Experience the Magical Cherry Blossom Festival in Japan
Plan your Japan vacation to coincide with the magical cherry blossom festival in Spring for a truly unique experience.
Read Post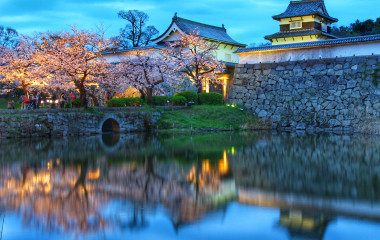 Best of Japan
20 Days: $ 12,883
/ person
Discover the diversity of Japan on this comprehensive tour from the north to the south. Explore classic cities such as Tokyo, Kyoto, and Osaka at your own pace on privately guided tours with local experts.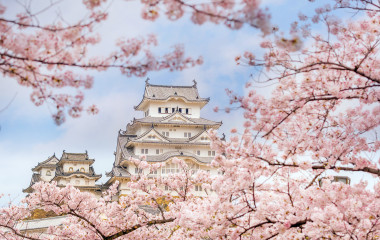 Grand Tour of Japan and Koh Samui Beach
21 Days: $ 14,903
/ person
On this comprehensive tour, immerse yourself in the fascinating culture of Japan and discover its most beautiful landscapes. Starting in Tokyo, discover famous sites such as the Meiji Shrine on a privately guided tour.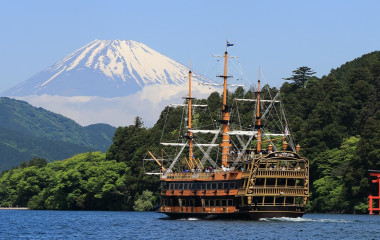 Luxury Japan: Traditions, Onsens and Mount Fuji
10 Days: $ 6,205
/ person
Discover classic cities, traditions and on this luxury Japan vacation – from the megacity of Tokyo to the natural paradise of Hakone, and the cultural capital of Kyoto. Experience age old Japanese traditions firsthand: visit historic temples, shrines, and castles with local experts and gain deep insights into the history and heritage of the nation.
THE ENCHANTING DIFFERENCE
One of the very best travel experiences I have ever had. We even got updates once at 3 am! He also made one change in one day's itinerary to accommodate our wishes which was very wonderful. For business, I have traveled to Europe, Russia, all over Asia and South Africa but was blown away by all the beautiful sites in Argentina and Chile.
All the little touches made by our Enchanting Travel consultant, Amelia Edwards, were noticed and recognized by my wife and I. Thank you for making our milestone trip (25th wedding anniversary) such a memorable one! We look forward to engaging Enchanting Travels again for our next South American adventure!!
This was my first adventure as a solo traveler. But while I may have traveled on my own, I was never alone. I was well taken care of by a superb team of planners, trip coordinators, guides and drivers.
Do you have a vacation in mind? Let us help you create the trip of a lifetime.